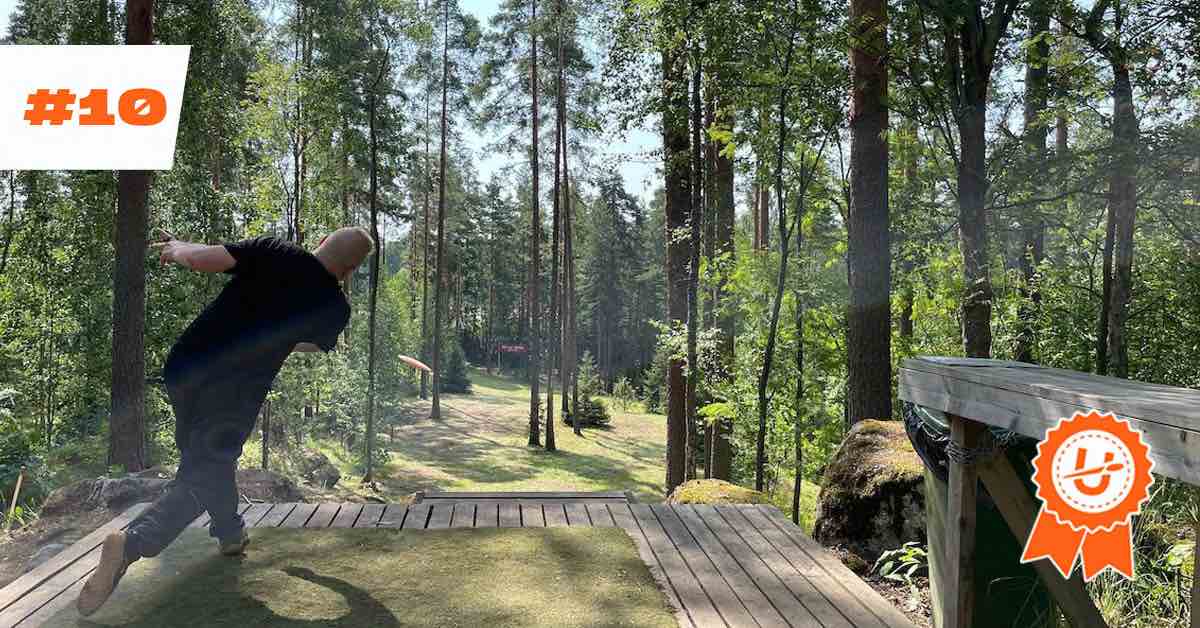 Here you can learn all about one of the world's best disc golf courses: Kippasuo Pro DiscGolfPark at Heinola DiscGolfPark World.
A modified version of Kippasuo Pro will host Heinola, a Prodigy Disc Pro Tour event, on September 8-10, 2023.

Notably, Kippasuo Pro is part of a multi-course complex called Heinola DiscGolfPark World that currently includes a very short course for upshot practices (Kippasuo Kids), a lower-level intermediate course (Kippasuo Am), and the Pro course. A nine-hole putting practice course called Kippasuo Putt with three sets of tee pads per hole is set to open in the spring of 2023.
Click or tap below to learn about Kippasuo Pro's past, present, or future:
All of the World's Best Disc Golf Courses 2023
To see the rest of the world's top disc golf courses for this year, check out World's Best Disc Golf Courses 2023: #1-#100.
Kippasuo Pro DiscGolfPark: 2023 Stats & Basic Info
Score:
93.70/100


Rank in World's Best Disc Golf Courses 2023:
#10


Rank in World's Best Disc Golf Courses 2022:
#5


Number of Holes:
18
Year Opened:
Original layout in 2004. Current layout unveiled in 2020.
Designers:
Lords of Disc Golf with Pasi Koivu as lead consultant

Availability: Year-round

Cost:
Voluntary donation suggestion of €5 (a little under $6 USD) for all day play but can be played for free
History of Kippasuo Pro DiscGolfPark

The origins of Kippasuo Pro go back two decades. It was then that a group of teenagers in Heinola, Finland, began to will a course into being with little more than youthful enthusiasm and chainsaws.

But it was, like, way less dangerous than that sounds.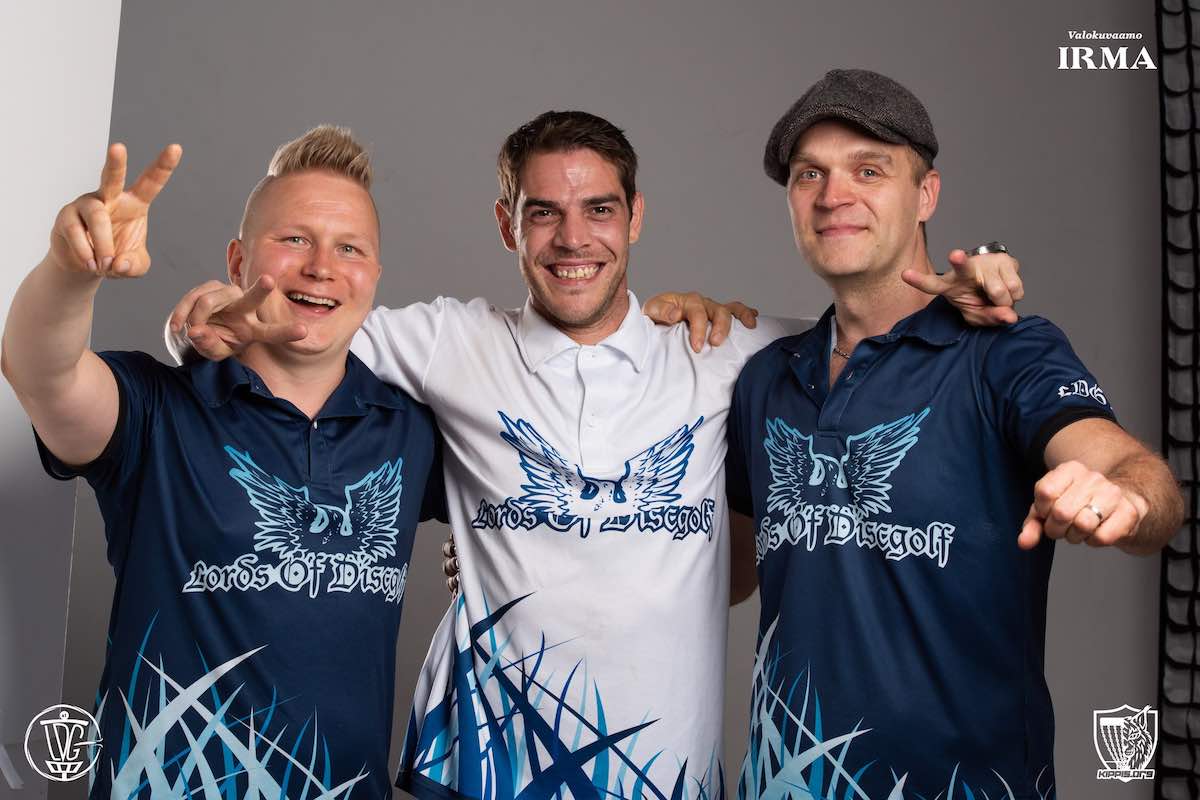 The group called itself Lords of Disc Golf (LDG), and the organization is still the main force behind Kippasuo today. Jere Pohjankoski is a founding member and current chairman of LDG, and he recalled just how little his band of friends had when they started working on Kippasuo all those years ago.

"In the beginning we didn't have anything," Pohjankoski said. "We didn't have any money. We didn't have any resources. We just had a few members and a great passion to build it."
In the late 90s, Finland had under 20 disc golf courses, and three of those happened to be in or near Heinola. But at the turn of the century, Finland's disc golf boom started. The explosion would lead this northern land to have one of the highest disc golf course per capita rates in the world and lead the planet in disc golf rounds per capita. But that growth also exposed flaws in the original Kippis design. Namely, some holes posed considerable safety risks when a high volume of disc golfers played them, and they weren't very challenging for more skilled players.

The young men who started LDG saw these issues and wanted to build a more difficult course in an area that would give disc golfers plenty of space. Pohjankoski said that he registered LDG as an official organization as soon as he turned 18 expecting that the status would come with immediate offers of financing and resources.
"When we founded the association in 2001, we thought we'd get all the money and everything," Pohjankoski said. "But it wasn't that easy."

After a few years of trying, two things LDG did manage to get were permission from the town of Heinola to cut disc golf fairways through unused sections of woods as well as nine baskets from an area course that had closed due to safety concerns. Those resources helped LDG create the first Kippasuo course – nine holes with roughly-cut wooded fairways, dirt tee pads, and little else.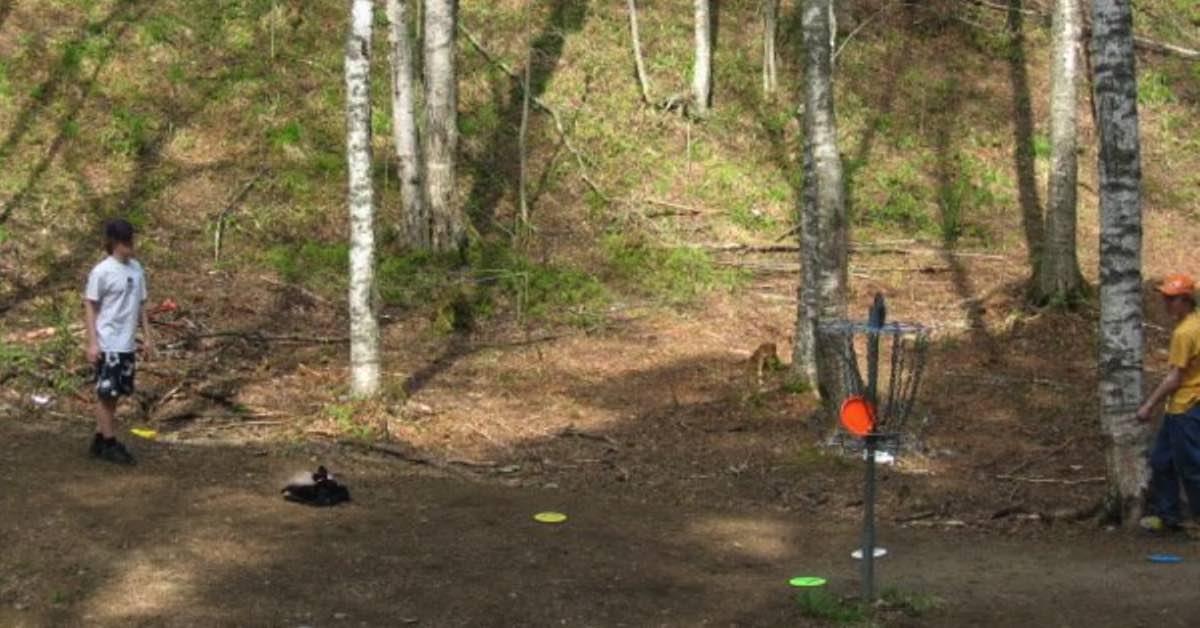 From 2004 to 2010, the course slowly expanded. The town helped LDG acquire a few more baskets to reach a 15-hole total, dirt tee pads were upgraded to rubber mats, and pallets that businesses would otherwise have thrown away were taken apart and turned into bridges and other infrastructure.
As the course improved, it got more popular, and the success motivated LDG to make big plans. They wanted to replace all the baskets on the course, expand the layout to 21 holes, create a very short course where players could loosen up on tournament days by practicing upshot-length throws, and have practice putting areas. Full of confidence and motivation, they asked the town of Heinola to help them purchase the baskets they'd need for these projects.
They got a very firm, "No."
So, Pohjankoski turned to a time-honored tradition for young people: Asking a parent for help. His dad had the skills and equipment to build baskets if LDG could find a way to purchase all the parts. After some asking around, Pohjankoski found someone willing to buy the materials if, in exchange, Pohjankoski's dad would build an additional 15 baskets they could have for their own project.
At this point, LDG needed a lot of disc golf targets to make their plans work. Pohjankoski remembered a comment from his dad that helped him realize the scale of his groups' dreams.

"I asked my dad, 'Could you build 50 baskets?'" Pohjankoski recounted. "He said, 'Do you understand, my son, that we'd need one kilometer of chains to build those baskets?'"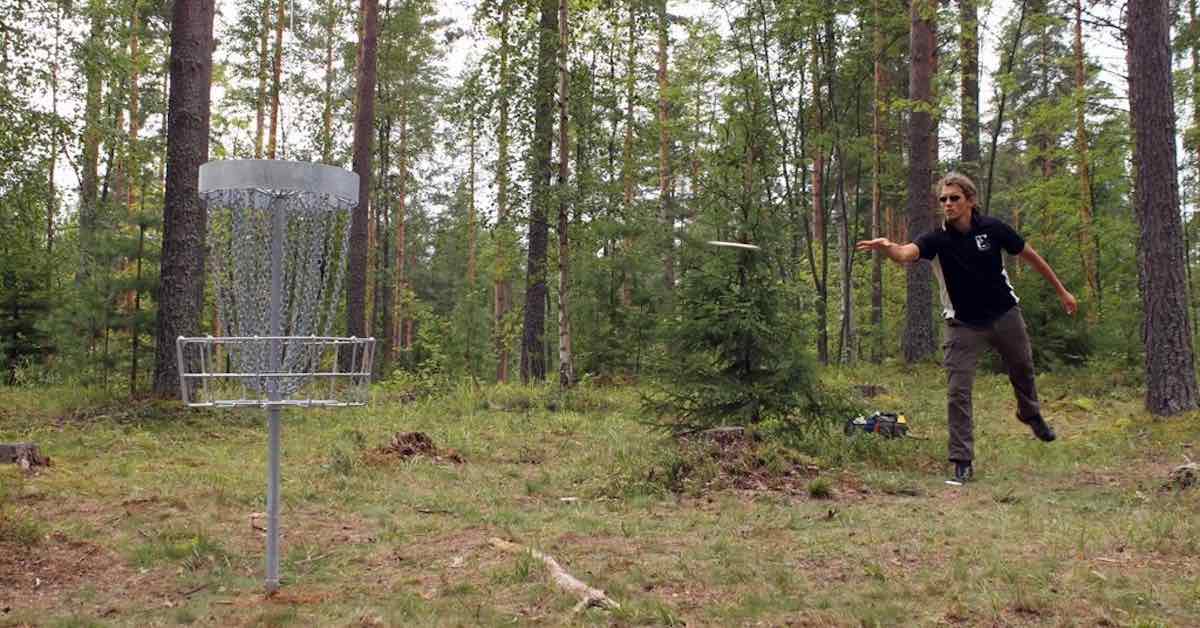 It was a lot of chains and a lot of work, but within a year or two, the baskets were finished. LDG got to work replacing the old targets and making their planned additions, bettering the course's reputation and pushing its traffic levels to new heights.
All of this was enough to convince the Heinola city government that along with providing LDG the land for their course for free (for which Pohjankoski says the group was and is very thankful), supporting the group's efforts financially would be worth it, too.
"We were like, 'Yes! We're not so poor anymore,'" Pohjankoski said.
Thanks to the new support, LDG was able to keep the course in better shape, replace the pallet wood structures with more durable ones, and upgrade to turf tee pads.
But the biggest financial break in LDG's history came in 2018 when they won a grant from an organization called Päijänne-leader, which helps groups in rural Finnish areas pay for projects that build up their communities. Thanks to the grant, LDG was able to work with course building company DiscGolfPark to turn Kippasuo into a DiscGolfPark World, which is a place where three separate courses – one for very young players, one for beginners and recreational players, and one for skilled players – are all on the same property. The additions included trading out the homemade baskets for professional-grade DiscGolfPark baskets.
Kippasuo Pro, as you might guess, is the course for skilled players, and its layout is based on the original Kippasuo course. Kippasuo Kids and Kippasuo Am fill the other two roles. A course designer for DiscGolfPark, Pasi Koivu, acted as a consultant for LDG as they worked on each of the three courses.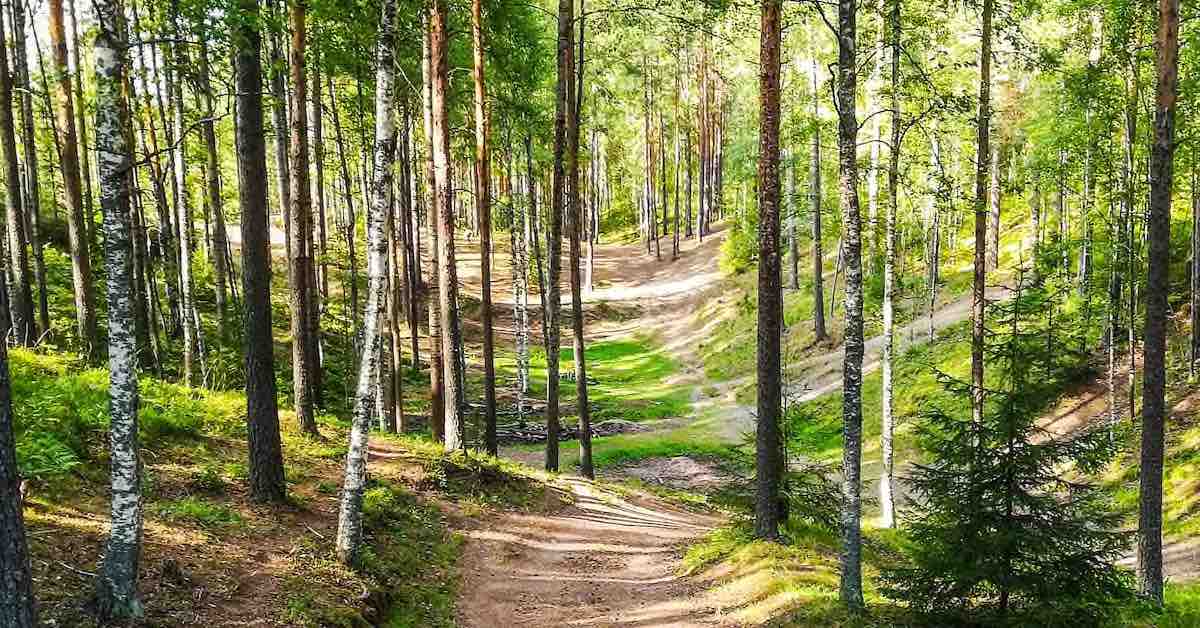 Since they now had courses catering specifically to less experienced players, LDG decided to revamp Kippasuo Pro to make it more consistently challenging. They ended up combining some fairways from the previous layout, which reduced the course from 21 to 18 holes but created a better experience for advanced and pro level disc golfers. The increased quality of the course has been evident in its ever-improving ratings from disc golfers with the UDisc app.
Another reason the course is so well-rated is its top-notch maintenance, which Pohjankoski credited to a special program that helps both local organizations and the long-term unemployed.

"The reason why Kippasuo courses are almost always in mint condition is our maintenance team, which we hire from Päijät-Hämeen Liikunta- ja Urheilu," Pohjankoski said, with the Finnish words referring to Päijät-Häme Sports and Exercise (Päijät-Häme is the region Heinola is in). "We employ long-term unemployed people to maintain the courses. Every year, we have five to six people at the course and they work five hours a day five days a week for a few months."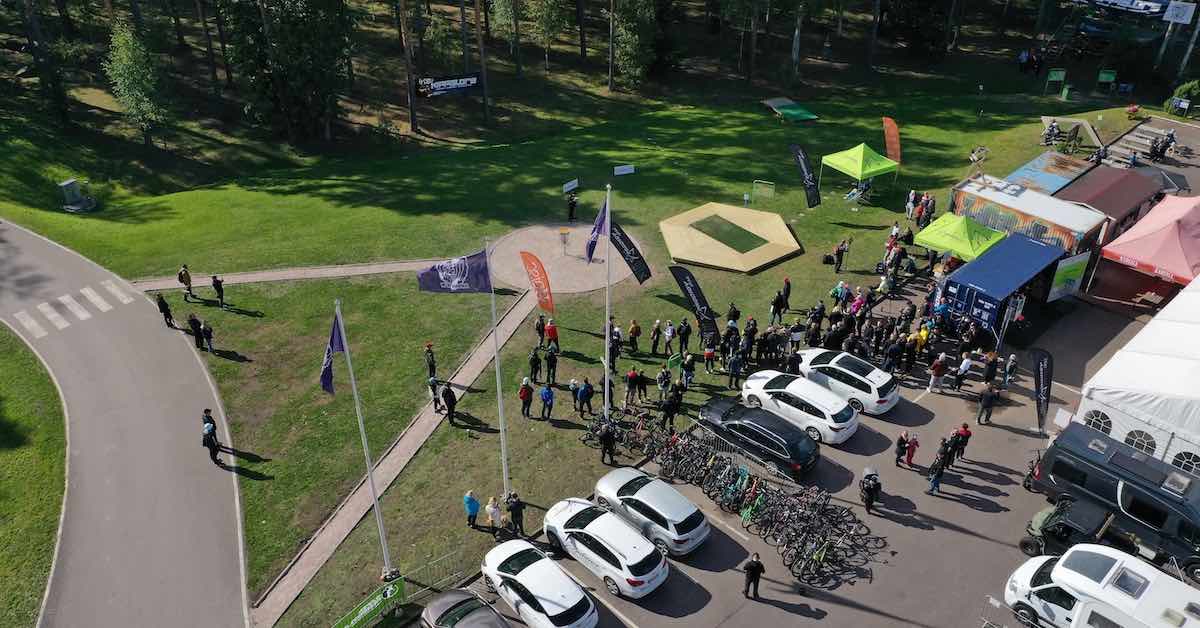 Today, the three Kippasuo courses are part of what's called Heinola DiscGolfPark World and form Finland's largest disc golf center. A common nickname for the complex is "Kippis," which means "cheers" in Finnish. It's a word that connotes celebration and community – two ideas LDG wants the complex to embody.
Pohjankoski shared one experience that suggests they're very much on the right track.

"I got a call from a dad, and I was terrified he was going to yell at me," Pohjankoski said. "But he told me, 'Thank you! I'm pretty sure you saved my son's life.' I wanted to know what he meant, and he told me that his son was a bit lost in his life and then he just started vanishing somewhere. He was worried about where he was, but later he found out that he was hanging around at the disc golf course. That way he got friends, had a good time, and now he's a proper adult with a good life."
Disc golf so good it's life-changing? Kippis to that!

Those interested can learn a bit more about Kippis in the video below:


What's It Like to Play at Kippasuo Pro DiscGolfPark?
Though it has "pro" in the name, Kippasuo Pro wasn't created with only the world's best players in mind.

"It's not a crusher's course," Koivu said. "It's more that you have to place your shots. You don't want to go too risky."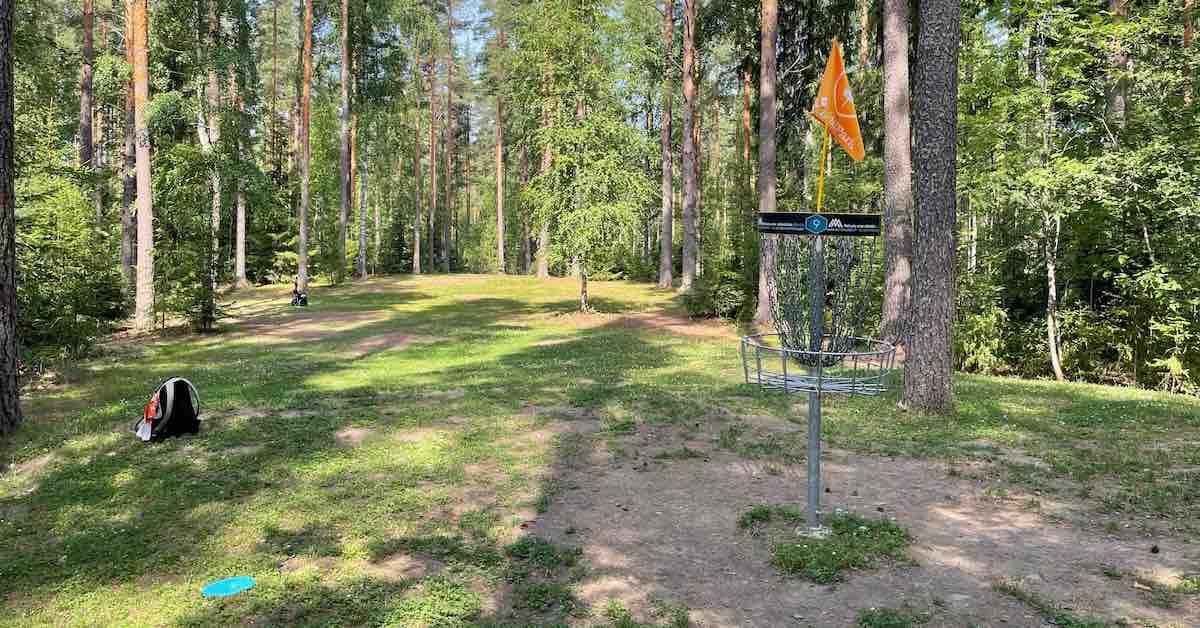 Pohjankoski said he firmly believes that for a course to serve a community the way Kippasuo Pro serves Heinola, it can't be made so that just the top 1% of disc golfers can be successful and have a good time when playing it.

"It's a very important thing when designing a course: It has to be enjoyable enough," Pohjankoski said.
Still, the track is made for disc golfers with advanced skills and not beginners, and that means it has plenty of challenges. Players face many very wooded holes, tons of elevation change, and quite a few basket placements where roll-aways are a big danger.

"You can easily ruin your round at one hole or one basket if you're not careful," Pohjankoski said.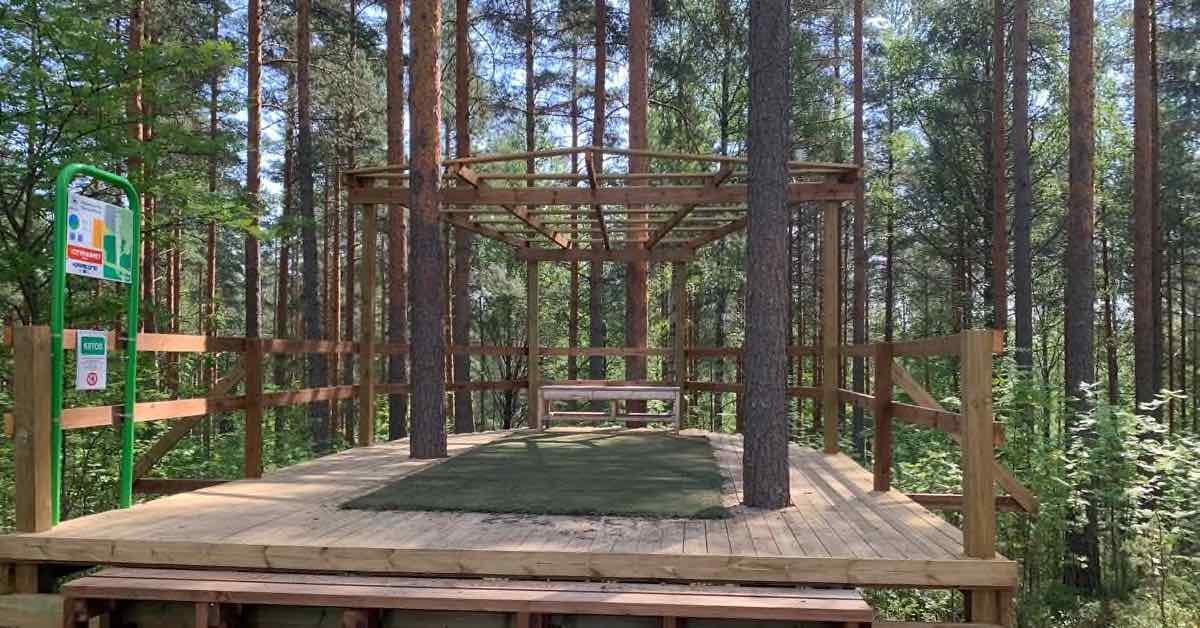 But the challenge is always tempered with fun and scenery. Kippis provides some epic wooded fairways with amazing infrastructure in place to make navigation of the many ups and downs safe and enjoyable. As you play, you'll be awed if you think about the amount of effort that went into carving out this disc golf paradise and building some of the huge wooden tee platforms and stairways that abound there.
Kippasuo Pro DiscGolfPark's Signature Hole
Like many courses, Kippasuo Pro's signature hole is a downhill shot where players get to see their discs glide, glide, glide.

Unlike many courses, the hole is an over 500-foot/152-meter par 3.
Players tee off from a large wooden platform built on a hillside, and as long as they miss the few scattered trees at the fairway's start, they get to see if they put enough oomph behind their disc for it to reach a basket in a field far, far below.

You can take a look at what a great throw on the hole looks like in footage of Finnish Pro Oskari Vikström at the 2021 Prodigy Disc Pro Tour tournament in Heinola filmed by Disc Golf Finland:
Recent & Planned Developments at Kippasuo Pro DiscGolfPark
When it comes to Kippis Pro, the team hasn't touched the layout, but they've been hard at work on the details.

"We have taken care of the area by cutting a few bushes and trees for to improve fairways but also put an effort into making the holes greener," Pohjankoski said. "So no big changes, but a lot of small improvements here, there, and everywhere."

The multi-course complex called Heinola DiscGolfPark World that Kippis Pro is a part of is getting plenty of upgrades, though. For one, it's adding two courses to its already-impressive three-course tally.
In the spring of 2023, Kippasuo Putt is scheduled to open. It will be a nine-hole putting practice course with three tees per hole – one short, one medium, one long. The longest tee positions won't be over 20 meters/66 feet from the basket and shortest will be around 5 meters/16 feet. The idea is the course will appeal to players wanting putting practice as well as kids and families looking for something achievable and fun.

By 2025, the Kippis crew hopes to have an additional 18-hole course that will suit players who've outgrown the Am track but aren't quite ready to take on Pro.

"[Our] goal is to offer the possibility to enjoy disc golf at its best at the same location and from the same parking lot whether the player is new, rookie, amateur, pro, young, old or anything between," Pohjankoski said. "Kippis is for everyone."

Along with more playing options, Kippis will be expanding its pro shop, event cafe (open during tournaments or other big gatherings), tournament director's office, and staff break area by creating a "container complex" out of nine large shipping containers.
Amenities at Kippasuo Pro DiscGolfPark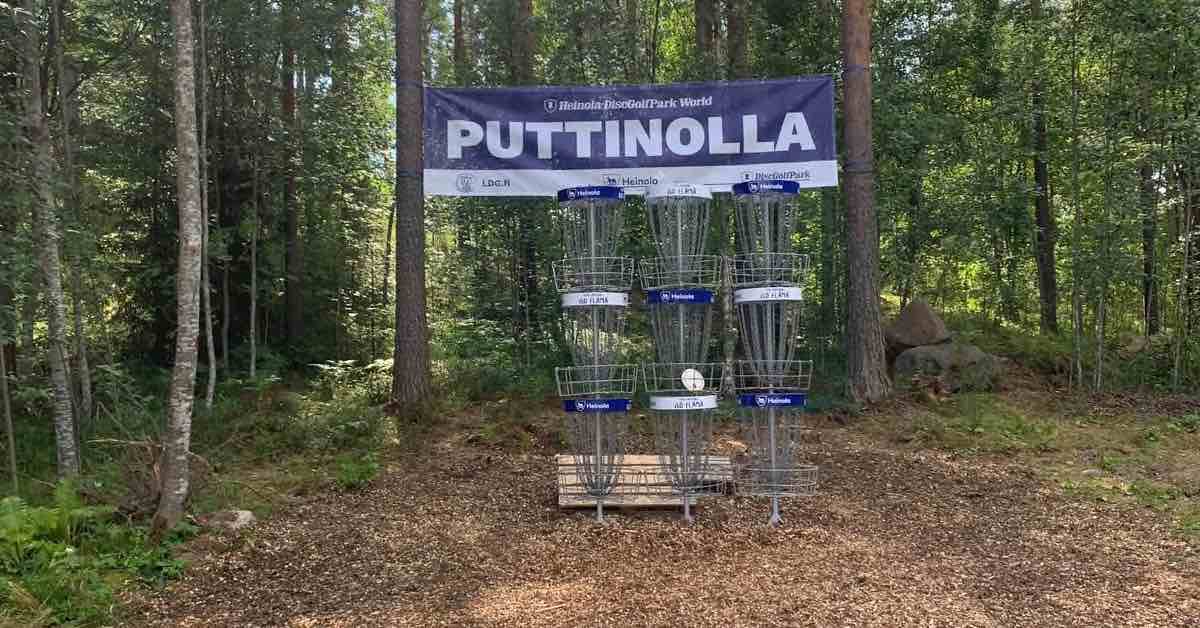 Along with Kippasuo Pro and the multiple other courses on site, and a pro shop, visitors can enjoy "PuttiNolla" or Disc Tac Toe: Tic Tac Toe...but with discs! As you can see in the photo above, there's a 3x3 grid of baskets for the game. Two players take turns putting from a small tee pad (they have them at multiple distances depending on how hard you want the game to be). The first to get three of their discs in a row on the grid wins.

There are also two practice putting areas with three baskets each and a net set up for driving practice.
Three Real Five Star Reviews of Kippasuo Pro DiscGolfPark
Three real, unedited reviews from disc golfers with UDisc:
Very dynamic course, well maintained. Training baskets, a great center for enthusiasts of all levels. Tees and baskets in good condition. The terrain is easy to navigate, although there are some differences in height. Multiple lay outs that also take into account the smallest ones in the family. The signs are great. 5/5. Worth a visit!*
*translated into English
Great track! First time here, but definitely not the last! There should be more centers like this.*
*translated into English
This course has it all. One of the best designed courses I've ever played, challenges you to throw every shot. Also has all the amenities, great tee pads, perfect signage for the hole and next hole, trash cans everywhere, benches on every hole. Only complaint I could see someone having is that sometimes there's a long walk between holes but you're in a beautiful forest so the walks were very pleasant for me.