5 Reasons Why Disc Golf Is Right For Your Community
Learn more about how disc golf is growing in UDisc's 2021 Disc Golf Growth Report.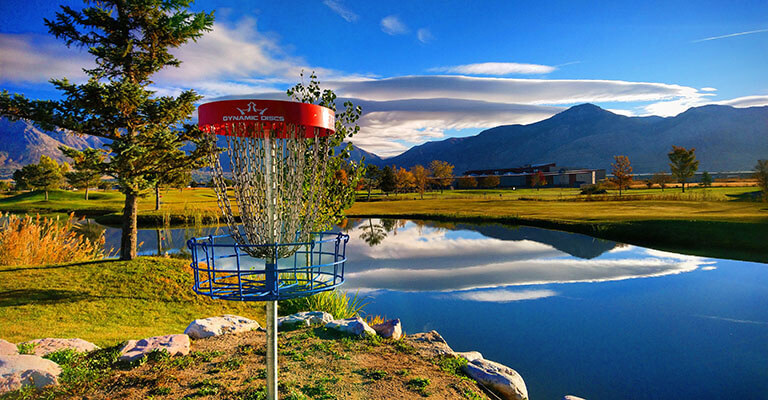 Mulligan's Disc Golf Course
Marriott-Slaterville, UT
jacobserio
Disc Golf Is Affordable and Accessible
There are more than 11,500 disc golf courses in the world, and 60% of them are in public parks. On top of that, 91% of all disc golf courses are free to play. That means all you need is a single disc, which can be purchased for less than $15, and you're ready to play.
Disc Golf Promotes Health and Well-Being
Disc golfers who keep score with UDisc cover a lot of ground, taking upwards of 6,500 steps (3.25 mi/5.25 km) during an 18-hole round. That means players are outside and can cover more than half of their American Heart Association-recommended daily step count in under two hours, all while honing the mental focus that golf requires.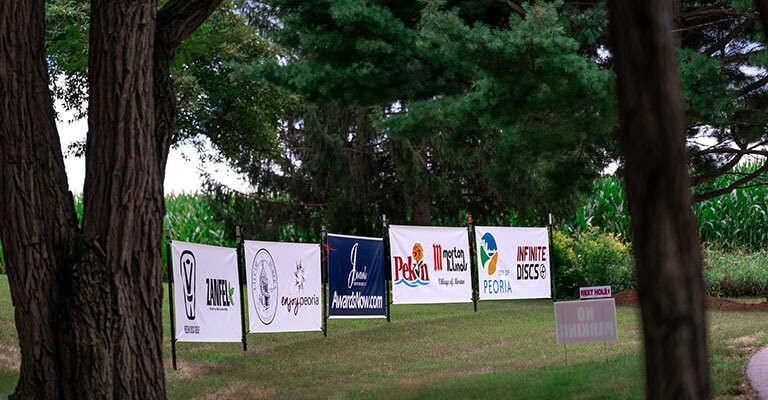 Alyssa Van Lanen
Disc Golf Serves More of Your Community
More than 70 players can fit on an 18-hole disc golf course at one time if they play in traditional groups of four. With the average round on UDisc taking 1 hour and 40 minutes to complete, that means more than 550 players a day can access a course depending on seasonal conditions.
That number is far higher than the capacity of tennis courts, basketball courts, and other sports facilities that often require more money to install. A set of 18 disc golf baskets can be purchased for less than $7,500, and even with labor and other costs a new course can be installed for under $30,000. Simply put, disc golf delivers more bang for your community's buck.
Disc Golf Stimulates the Local Economy
When disc golfers come to town, they spend more than just time on the course. The Peoria, Illinois Convention and Visitors Bureau sees more than $1 million in direct economic impact every summer from the Ledgestone Insurance Open, while Columbia, Missouri's Mid-America Open nets more than $150,000.
It doesn't just have to be with big events, though: Ben Smith, a course designer in Canada, found that a single course brought in more than $11,000 in annual economic impact for its small municipality of Hillborough – in less than six months and with fewer than 700 rounds scored on UDisc. In the United Kingdom, course designer Richard Hatton reported in 2017 that disc golfers were willing to travel up to four hours to visit a new disc golf course.
If you build it, they will come – and they'll bring money.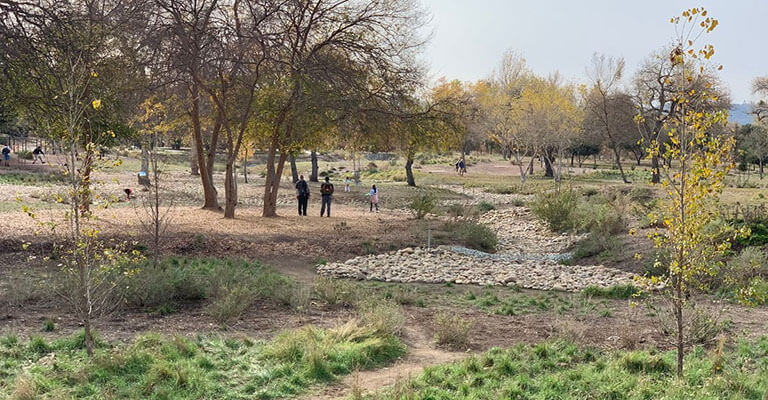 Mast Park
Santee, CA
robgarbo
Disc Golf Repurposes Neglected Spaces
When the time came to install a disc golf course at Brengle Terrace Park in Vista, California, local law enforcement welcomed it with open arms. That's because, according to San Diego Aces Disc Golf Club President Allen Risley, the course would be helping to clear out an area that was often rife with drug use.
Now, the park is home to a disc golf course that sports a 4.4 rating (out of 5) on UDisc and sees regular traffic, with almost 7,000 plays logged on the app in 2020.
"I like to tout disc golf as the rotating neighborhood watch," Risley said.
It can even take those neglected spaces and turn them into dollars. Mast Park in Santee, California, also used to suffer from vandalism and vagrancy and filled its empty spaces with a 9-hole disc golf course. In 2020 the city implemented a $4 per day fee, and Santee Community Services Director Bill Maertz said the course earned $72,000 in six months.
"It became very popular and it drove a lot of people to this area of the park that weren't there before," Maertz said.
Nearby convenience stores now sell disc golf equipment and local realtors advertise on the course's tee signs.
If you're looking for more information on disc golf, reach out to our team at hello@udisc.com.