Milo McIver was one of the world's top 10 disc golf courses in 2021. Check the master post for all things World's Best Disc Golf Courses 2023 on Monday, February 13, 2023, to see where it ranks this year.

The rest of this post has not been updated since the publication date.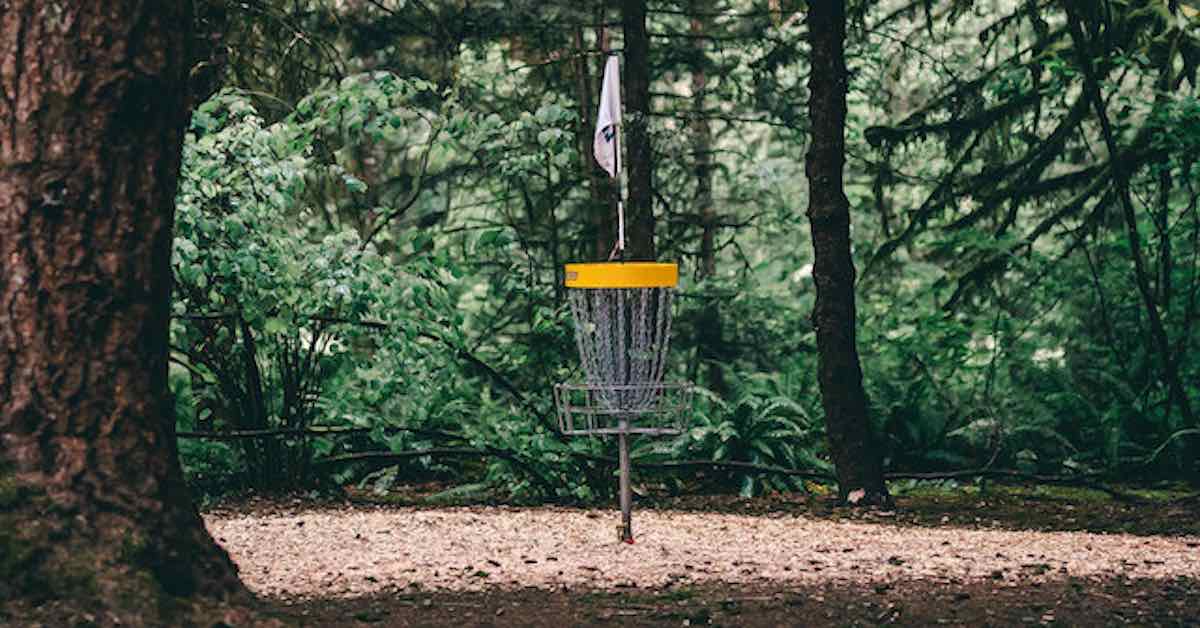 The Basics

Name: 
Milo McIver (formal name: Riverbend Disc Golf Course at Milo McIver State Park)


Location:
Milo McIver State Park, Estacada, Oregon
Number of Holes:
27
Rank in World's Best Disc Golf Courses 2021:
#10
Year Opened:
1996
Designers:
David Vargas and Wally Raker, original designers.
Aaron Kirschling, designer of current layout.

Cost: 
$5 for parking at the State Park
Current Course Conditions, Photos, & More
: 
Milo McIver on UDisc Courses
The rankings for World's Best Disc Golf Courses are based on the over two million ratings of more than 13,000 disc golf courses all over the planet by disc golfers using UDisc. However, we have done work to account for how regions and cultures tend to rate courses differently, helping to assure the courses that made and missed this list did not do so as a result of regional hype or hypercriticism. That said, the courses on this list earned their spots purely from their stats and not due to the opinions of UDisc's staff. Honestly, we were just as surprised and interested in the results as our readers.

The course grades are relative to how close each course was to a perfect five-star rating. No course on the list achieved a 100.
History of Disc Golf at Milo McIver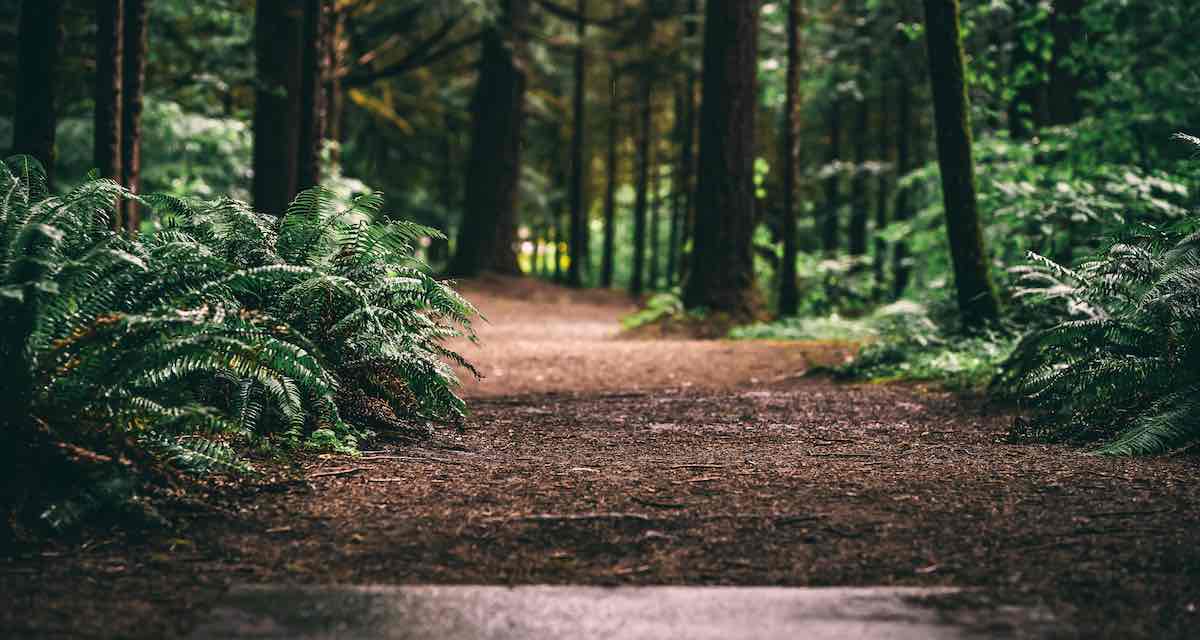 When you play at Milo McIver State Park, you might get the sense you're at a place that seems perfectly suited to disc golf. Many of its fairways are on large expanses of smooth grass that seem to be almost magically present in an otherwise thickly forested park. But it wasn't the work of the disc golf gods that created such an ideal landscape for a course.

"Milo McIver State Park opened in 1968, and before that it was private land that had been designed as a nine-hole ball golf course," said Patrick Buckley, longtime caretaker of Milo's disc golf course and designer of the layout seen each year at the park's most famous disc golf event: the Beaver State Fling. "The course was never completed, but when the state bought the land, there were already fairways with a drainage system built in."

The park never expanded on the infrastructure for ball golf that was already there, and it wasn't until the '90s that the story of disc golf in the park progressed. It was then that David Vargas and Wally Raker approached the park with the idea of installing a disc golf course on the property. After explaining the sport to park officials, they got permission, and Vargas and Raker began toying with layouts until they finally had a permanent 18 hole course playable by the late '90s.

"That original course was pretty short, especially by today's standards, and there were lots of birdies," Buckley explained. "But it was a great design that had fun shots and really used the terrain of the park well." 

Buckley began helping with the course in 2002, and he designed layouts for tournaments with as many as 36 holes on the park's property—layouts clearly displaying the park's ability to accommodate more holes. It wasn't long before some area players began wondering if permanent expansion of the course was an option. One person who was particularly interested was one of the best local pros at the time: Aaron Kirschling.

Kirschling originally planned to design the expansion with a friend, but when that friend moved away suddenly, the energy Kirschling had for expansion seemed to go with him. But Buckley hadn't let the idea go and continued to encourage Kirschling to take on the task. 

"I told him, 'Look, you gotta do this; your ideas sound great,'" Buckley said. "I don't want to take too much credit, but I do remember that phone call."

Kirschling let himself be nudged, and in the winter of '03-'04, he worked on the plans that would change the course into what players know and love today. However, Kirschling's plans called not just for more holes but a completely new feel to the course. Tee pads were moved back, holes were combined, and pins were moved to new locations. Milo was suddenly transformed from a 18-hole birdie fest into a 27-hole masterwork that could test the world's best players, and it's that layout that players still enjoy today.

The combination of challenge and the beauty of the scenery at Milo provided by the dense greenery and massive trees common to the American Northwest has proven to be an effective lure for disc golfers. Buckley says the state park loves the course because it is one of its top three revenue sources. 

Though the park's main layout has changed little since the early 2000s, that doesn't mean the course doesn't get constant attention. Buckley said there are frequent improvement and maintenance projects going on. He also pointed out that particular gratitude should be given to Jeff Mittl, the man who leads and organizes many of those projects.
"He's a big reason the course has continued to improve and grown into a destination course," Buckley said. "He's a really hard worker. It's funny because when I play with him at Milo, he's constantly looking around to do some work. He'll put his bag down and just go off somewhere clearing brush. Sometimes I just have to say, 'C'mon, let's just play today.'"
Recent & Planned Developments as of Early 2021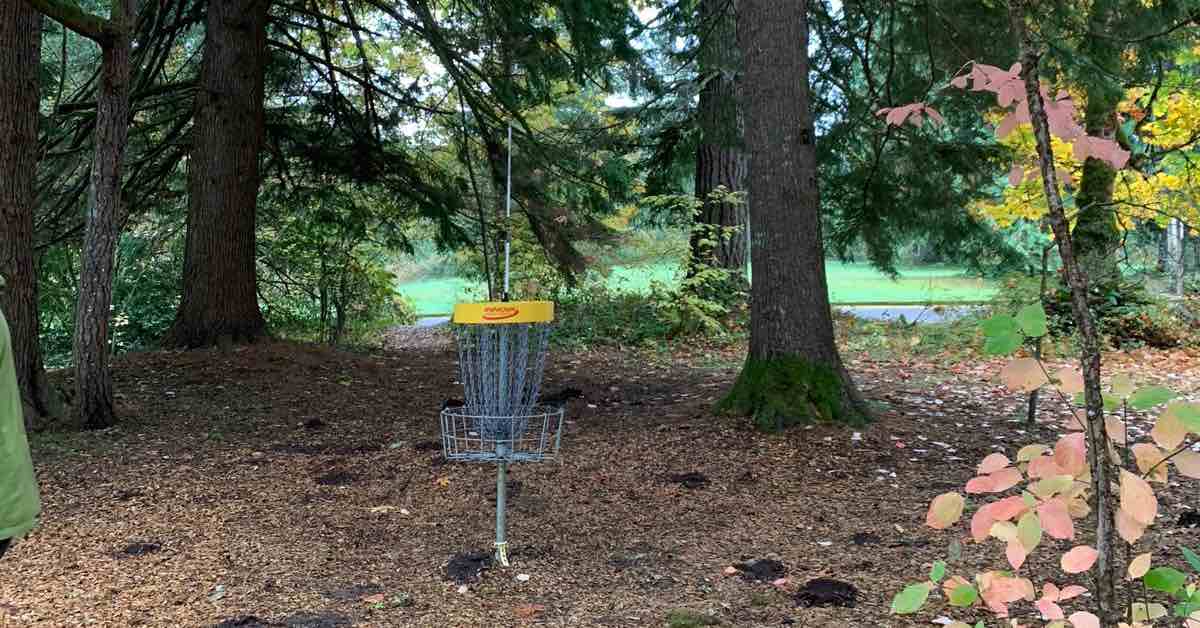 To learn about the most recent happenings at Milo, we got in touch with Brian Cole, the current president of Stumptown Disc Golf (a club that promotes disc golf in the Portland area). He reported that not much about Milo changed over the course of 2020.

However, during the first months of the pandemic, the state park was closed, and the course couldn't be maintained.

"Upon reopening, it was evident how quickly nature can retake the beautifully groomed fairways we are used to seeing during the Beaver State Fling," Cole said.
We're not certain, but it could be that the state of the course upon reopening (which couldn't be helped) is one reason it fell somewhat in this year's World's Best Disc Golf Courses rankings. However, Cole said that by the middle of the summer, groups of volunteers – which included Buckley and Mittl of course – had "got the course back into shape."

Though the course is the same great Milo again, there has been a change in the leadership of Milo McIver State Park.

"Former ranger Mark Shaw (who was an invaluable resource for disc golf and event hosting in the park) has moved on and has been replaced by Sam Gibson (PDGA #106189)," Cole told us. "Sam was previously a park ranger at Stub Stewart State Park, another disc golf destination just west of Portland. It's truly a testament to Milo's elite level golf that even the park ranger here is a thousand-rated pro."

Finally, in 2019, there were tentative plans to add nine holes in the park to create two permanent 18-hole courses. Those plans have been put off for now, but Cole said there "is still a strong possibility" the additions will happen at some point in the not-too-distant future.
What's It Like to Play Disc Golf at Milo McIver?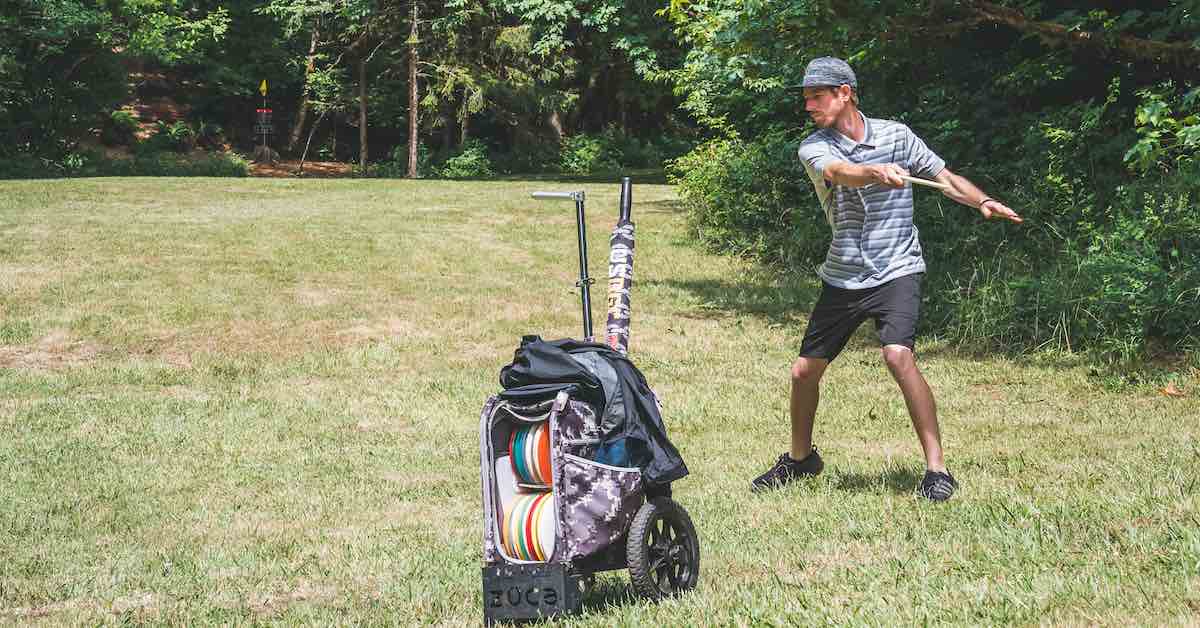 Something Buckley told us when we spoke with him about Milo really encapsulates the feeling that makes the course so unique.

"You're in the wilderness but you're playing on a manicured golf course," Buckley said. "You've got the river, blue herons, ospreys, eagles, owls—it's a real special feeling."
The juxtaposition of open fairways and dense, old forest is extremely rare in disc golf and, as Buckley pointed out, creates a sensation that's hard to replicate. 

But beyond the feeling of Milo, there's what the actual disc golf is like. You can expect every aspect of your game to be challenged even if you opt to play the short tees rather than the punishing long ones.

On more open holes that utilize those fairways previously designed for ball golf, power is usually the name of the game. But distance alone won't be enough. There are always some trees, whether on or lining the fairway, forcing specific lines and placements from players seeking to set up the ideal next shot.  
When taking on Milo's more wooded sections, you often need to hit very small gaps or face kicks that send discs down hills or into thick rough. 

And then there are the places that combine woods and open fairways, with holes starting in the forest, going out to grassy freedom, and ending again in trees. These holes create the sensation of playing two very different types of golf in just one hole without feeling disjointed.

Along with all this variation in hole types come interesting changes in elevation and views of the beautiful Clackamas River. In the end, it probably suffices to say that what you can expect from a round at Milo is about everything most people dream about when they dream of disc golf. Except, in some cases, a lot of birdies.
Signature Hole
Milo is a place filled with memorable holes, and singling out one to call its signature is bound to be controversial. Buckley, too, had a hard time choosing and suggested multiple options to take the honor. But the first one that came to him is the one we've decided to go with: the Monster. Take a look at the par 5's nearly 1,200 feet/366 meters in this flyover from Central Coast Disc Golf's coverage of the 2019 Beaver State Fling:
It's a hole that requires precision placement of very powerful shots. Those whose accuracy is lacking will find themselves punished not with OB areas (unless they manage to find the river far to the right of the fairway), but with inopportune lies beneath low-hanging branches or having to throw shots at strange angles to avoid giant tree trunks. Every such misstep that costs you distance on your next shot on this hole is extremely painful because its length makes achieving just par, let alone birdie, a big ask for all but the world's best players.

But along with the hole's sheer challenge, it also offers up the grassy fairways and majestic evergreens that are huge reasons Milo is so beloved. And, being the longest hole, it offers up more time to enjoy them than any other hole on the course.
Amenities
The greatest amenity Milo has is its location in an Oregon State Park. The park offers restrooms, picnic areas, fishing, and more. Check out the Milo McIver State Park homepage to explore everything the park offers visitors.
Three Real Five Star Reviews

Three real five star reviews of Milo McIver from disc golfers on UDisc.
One of the best courses I've ever played. Beautiful design that tastefully uses obstacles and elevation but without being overbearing. A gold [sic] amount of variety in hole design.
If I could play any course is Oregon this would be the one. The flow is amazing, challenging shots from the pro tees and fair shots from the amateur tees. Definitely check this course out if you are in the area. Dare I say a bucket list course?