If there is an asset that you need but is not included in the list below, please feel free to reach out to reilly@udisc.com
Other examples of logos that are available upon request.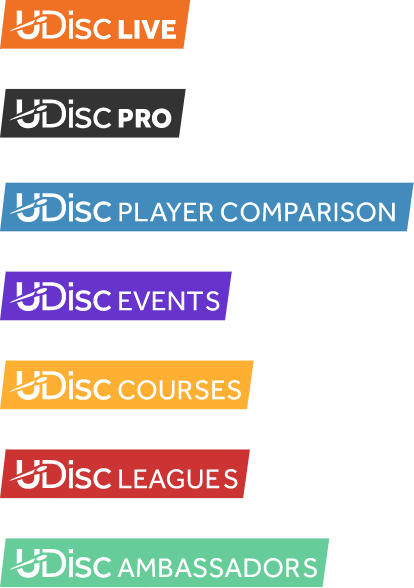 The white logo can be used alongside text in a flag style format to represent different branches or features of the brand.
Alternatively, the logo with flag can be formatted this way if spatially appropriate.
Logos may be combined if needed.