UDisc is thrilled to announce our 2019 UDisc Live Tournament Schedule. There's never been a more exciting time to be a disc golf fan, and there's never been an easier way to follow the top events than with UDisc Live.
UDisc Live provides real-time scores and statistics for the world's top disc golf tournaments. Spectators at the event and disc golf fans around the world can keep up with the action throw-by-throw from their phone or computer and compare their favorite players' statistics.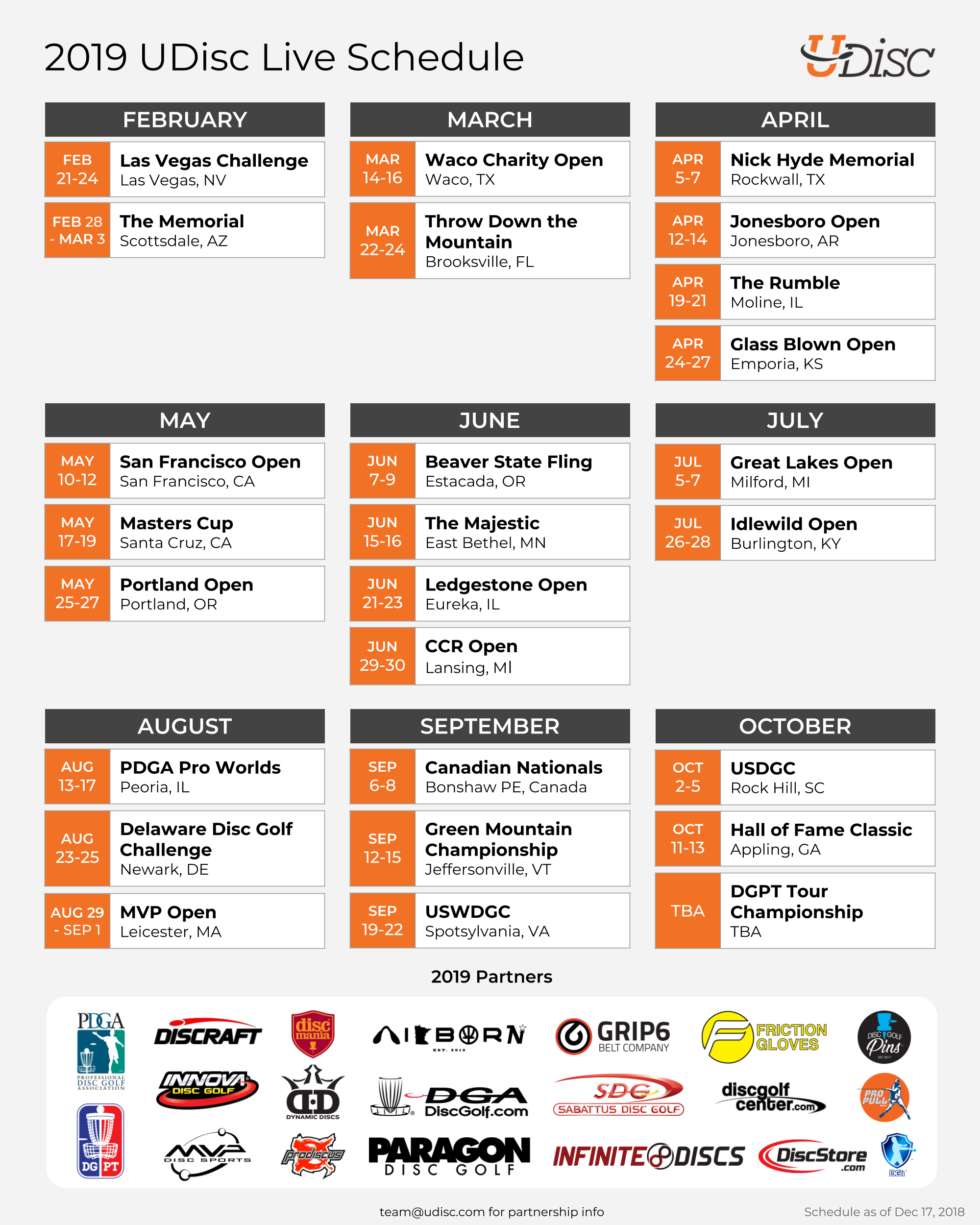 We want to thank our 2019 UDisc Live partners for helping make our tournament coverage possible and free to follow for hundreds of thousands of disc golf fans worldwide.
Interested in partnering with UDisc? Please email help@udisc.com