Those who frequently take in live pro coverage on the Disc Golf Network have probably had their fill of disc ads featuring A) thumpin' electronic music and people throwing in slow motion and B) laid-back electronic music and...people throwing in slow motion. So it's a nice change of flavor for many when that norm is suddenly broken by a spot with strings and woodwinds that wouldn't be out of place on a Harry Potter soundtrack and a gnome-like man brewing up something mysterious in a cauldron.



If you're among those who enjoy that fanciful break, you have Finland's Clash Discs – which only released its first disc to the public in early 2022 – to thank for it.

But it's not just Clash's advertising that stands out. The company's backstory, approach to disc design, and production methods (production which takes place in a factory that made plastic parts for former mobile phone giant Nokia) are all unusual in the industry. Clash believes its these differences that have led to growth so rapid that their sales could soon rival those of more established and well-known companies.
We spoke with Team Manager and the public voice of Clash Discs, Rauli Savela, to learn more about this upstart company looking to become a household name in disc golf. Below, you can see what we found out. And, yes, that includes Clash's views on its short-lived business relationship with pro disc golfer Nikko Locastro.
How Did Clash Discs Get Started?
Like so many disc golf stories these days, Clash's begins – when else? – during the first year of the COVID-19 pandemic that created an explosion of interest in the sport.
A man named Timo Nuutinen had two kids who loved disc golf, but they had a problem. Finland's disc golf scene was booming well before the pandemic, so when it got even bigger as people looked for an outdoor activity to occupy their time and broken supply chains made discs hard to manufacture and distribute rapidly, it became virtually impossible for Nuutinen's kids to find the discs they wanted.

Nuutinen is a successful entrepreneur who lives in the city of Joensuu, Finland, which is well-known for plastics production. Since he knew the right facilities existed, and he had the contacts and resources, this ambitious dad got it into his head that if his kids couldn't buy the right discs, he would simply make them.
Knowing essentially nothing about disc golf and less about how to create a usable disc, Nuutinen rapidly produced his first prototype – his really, really bad first prototype.

"I've seen those first discs," Savela said, chuckling. "And they were appalling."
But Nuutinen isn't the type to let a single failure deflate him. He kept researching and refining until his results improved and his kids finally liked his products enough to use them. As you can imagine, the mysterious discs sparked interest in players who saw them, and Nuutinen realized that he could help fill a need.

"Timo [Nuutinen] started getting really good feedback on the discs, and since there were no discs available, he just thought, 'Hey, maybe I can make some discs just for the local players,'" Savela said.
Before Nuutinen scaled up, he worked with designer Ilkka Kosunen to create a coherent vision for the brand. They came up with the name Clash Discs and the notion to name all discs after foods and drinks, something unique in the disc golf world that would make names stick in players' heads as well as stimulate their senses.
The buzz the discs created locally quickly grew so loud that Nuutinen knew he might have a hit on his hands, so he started reaching out to influential people within Finnish disc golf to get their feedback on his products. One of those people was Savela, who's a commentator for the popular Disc Golf Finland YouTube channel.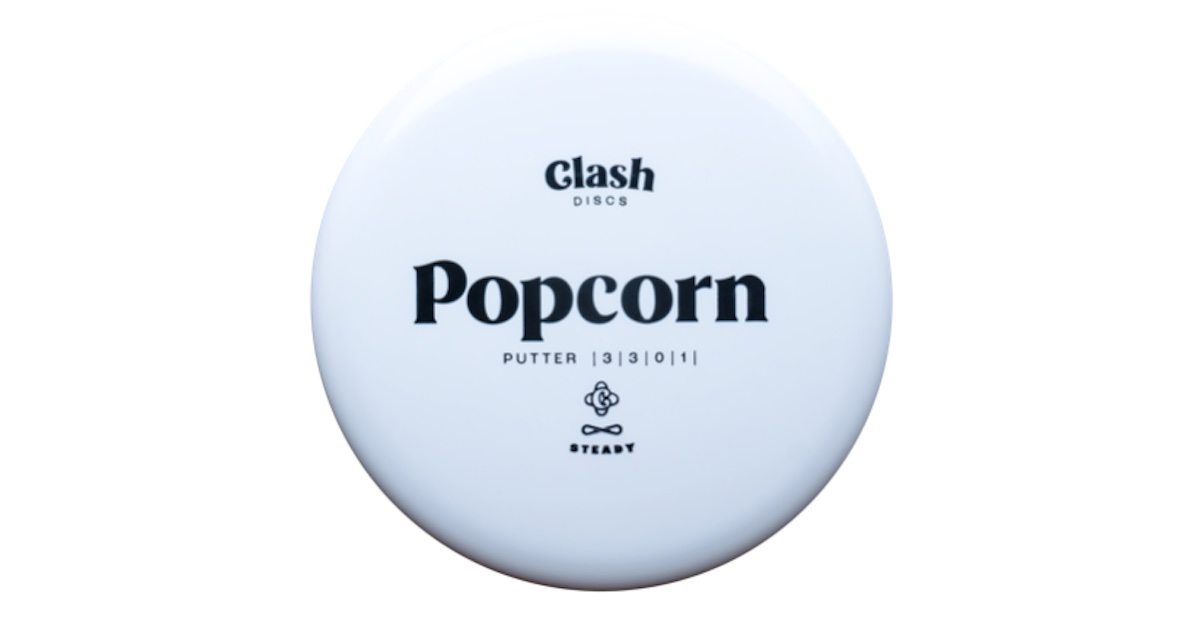 "They contacted us and asked if we'd like to try out their discs," Savela said. "We said, 'Yes,' and were expecting some low-grade quality discs. We thought, 'Whatever, we'll advertise them once and that's it.' And to our surprise, they were high quality discs."

Savela's reaction reflected that of most everyone who threw Clash's products for the first time, and the positive response got Nuutinen thinking beyond just a local scale. From November 2021 through January 2022 – less than than two years after first tinkering with disc making – Clash had six disc molds approved by the Professional Disc Golf Association. That same January, Clash released a limited run of its Popcorn putter to the public, and the response was big.

"To everyone's surprise, it was a huge hit in Finland," Savela said, who by this time was officially working for Clash Discs and had done a video about playing with Clash products for Disc Golf Finland.
From there, Clash rapidly released more molds and got them in numerous stores across Finland, other northern European countries, and the United States. Savela said everyone at Clash has been blown away by the pace of sales, and they're eyeing big goals as a result of the runaway success.
What Makes Clash Discs Different?
Because Nuutinen knew virtually nothing about disc golf or the disc-making industry, he developed his products without any thoughts of mimicking other disc manufacturers. His goal was to create discs that consistently flew well and felt good in the hand. To reach it, he got advice from Joensuu's local plastics experts and took advantage of the town's ample supply of injection molding equipment rather than seeking out information about how extant disc makers create their products.
According to Savela, taking this route has made Clash's production processes and plastics unique in the disc golf world.
"We didn't follow any blueprint," Savela said. "The only thing Timo did was just ask the experts at the factory who've been working with plastics a long time, 'What's the best way to do this?'."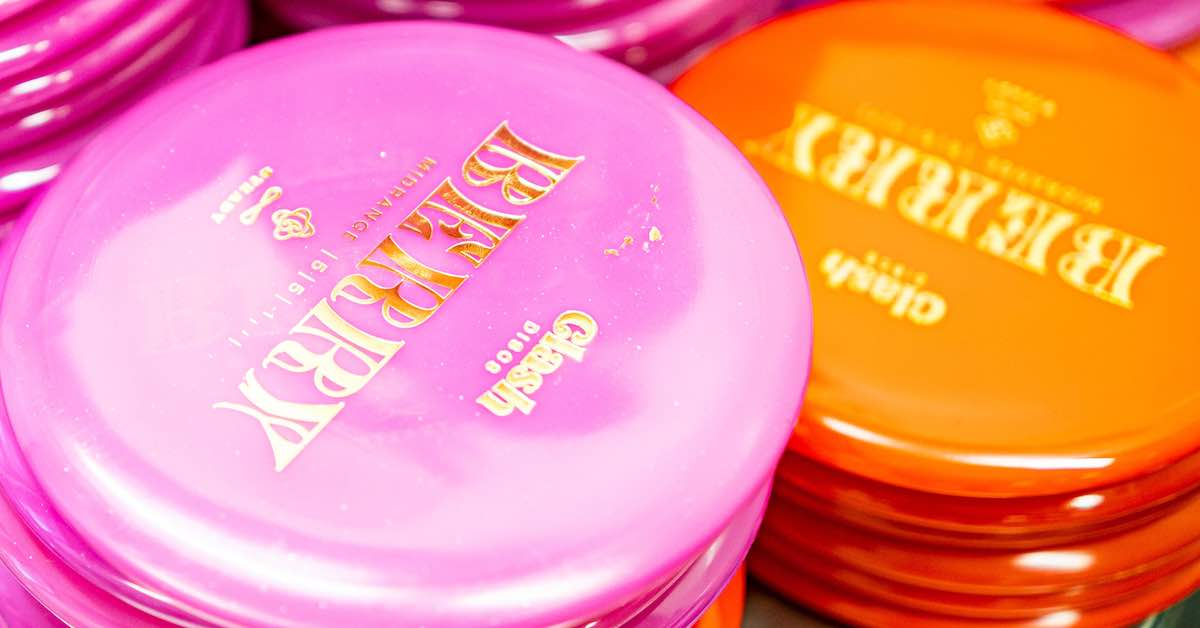 Another advantage Clash has is that it owns the equipment needed to make its own molds. Discs are typically made by injecting hot, melted plastic into heavy metal molds which hold the plastic in the desired shape as it cools and sets. Getting a new mold or even altering one slightly requires very specialized and expensive equipment, and it can take a long time for companies to get new disc molds delivered.
"It makes everything quite a lot faster," Savela said. "Within eight months, we have 11 molds released and still more to come, and I think other companies have to wait [much longer than we do] to get a prototype for one disc."
This means Clash can both create new prototypes quickly and make changes to perfect them prior to public release in very short order.
The company is also obsessed with consistency. For example, they noticed different colors of plastics were setting and flying in different ways despite being injected into the same mold. So, naturally, they've enacted a policy that any one run of discs in a particular mold will be made in no more than two colors to negate those variations.
Clash Discs on Nikko Locastro
Based on Savela's comments, two things are certain about Clash's high-profile decision to cut business ties with pro Nikko Locastro after an incident at a recent PDGA Major: 1) It was quickly clear to them that they had no choice but to end their relationship with him and 2) they want nothing but for the best for him going forward.
For those who don't know, a marshal called a time violation on Locastro at the 2022 European Open after which Locastro repeatedly asked "Why?" while assuming an aggressive position eye-to-eye with the marshal. Thereafter, Locastro asked the marshal to step away, and when the marshal didn't immediately do so and stared at Locastro, Locastro again invaded the marshal's personal space and spoke aggressively. The interaction became an extremely hot topic in the disc golf world because it was caught on film and aired on the Disc Golf Network live stream. Additionally, Locastro already had a reputation for taking too much time on throws and unorthodox behavior.

These actions eventually led to Locastro being suspended from play in sanctioned professional disc golf competition.
Savela – who, again, manages Clash's pro team – recalled that he first got the idea to contact Locastro based simply on scrolling through world rankings and looking for players with name recognition who might be open to representing a new disc company after the 2022 pro season had already begun. He reached out, and Locastro agreed to test out some discs if Clash sent them. After Locastro threw the discs, he was quickly ready to talk business, and the two parties reached a deal in roughly a month.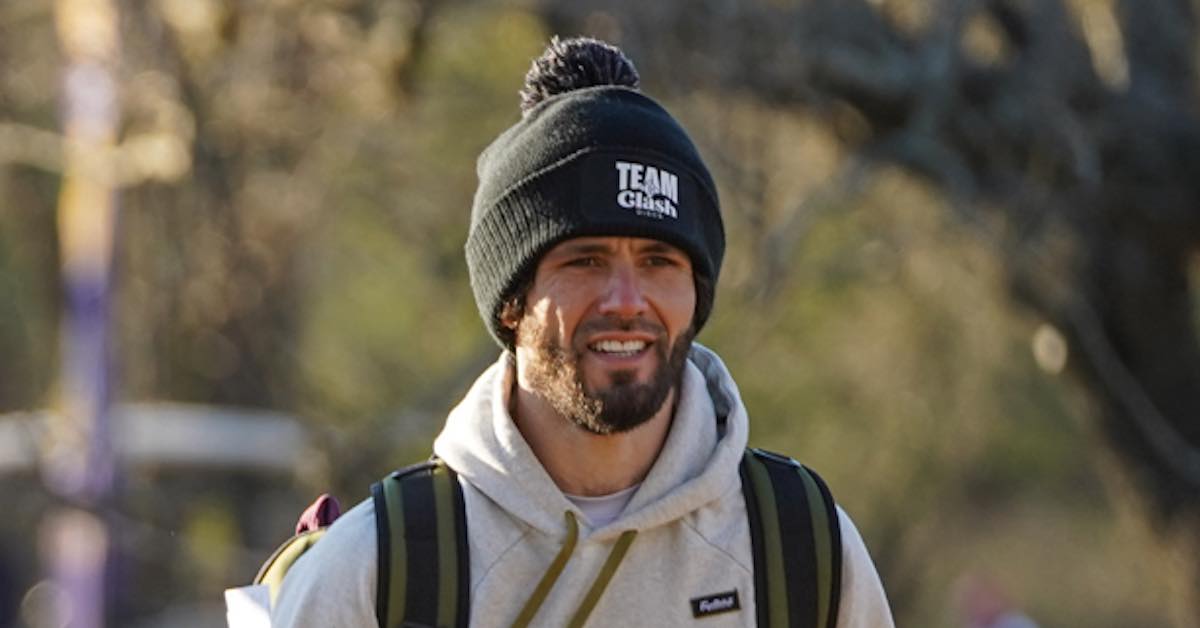 "I certainly knew about Nikko's history," Savela said. "I also think a lot of companies haven't treated him that well. We became friends with him. We spoke almost daily, and he visited Finland. No matter what anyone thinks of Nikko, he did really well for us. He did push the brand, and he's a major part of why we're in the States nowadays."
Though the brand was close with Nikko, the sheer amount of negative feedback they received in the aftermath of the European Open episode made them sure that a business of their size couldn't handle the heat they'd take for keeping Nikko on the team. Interestingly, Savela noted that almost all the vitriol came from the U.S. whereas messages from Nordic sources were more often sympathetic.
After cutting Locastro from its team, Clash still paid for his flights to Sweden, where he's working with a professional who has helped Olympic athletes with the mental aspect of their crafts. Locastro and Clash are still frequently in touch about his progress.
"I Believe We'll Be One of the Big Manufacturers"
Things have been going so well with Clash's sales in European disc golf hot spots Finland, Norway, and Sweden that the company feels comfortable continuing with its current strategy in those countries and just scaling up as needed. Currently, they're mulling over tactics to become a real factor in the most potentially lucrative disc golf market of all.
"We are definitely looking at the States now in a very serious fashion," Savela said.
Due to the brand's advantages in the production department, simple branding, and great-feeling plastic, Savela doesn't see a reason Clash can't continue its rapid rise.

"We have the resources, and in two years I believe we'll be one of the big manufacturers," Savela confided.