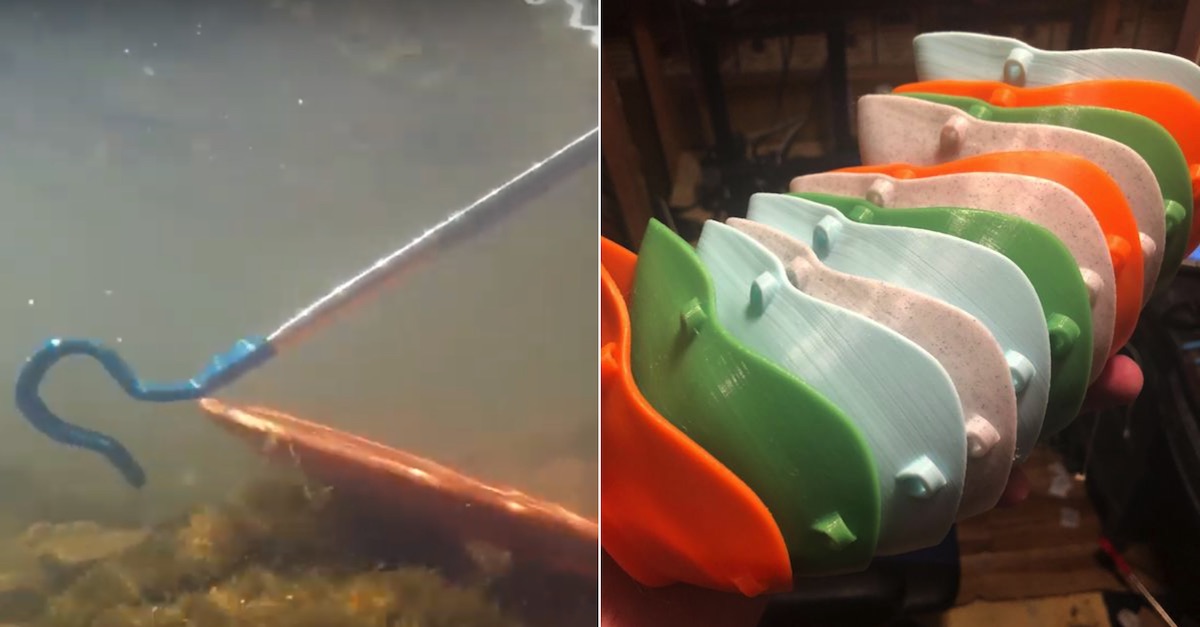 Ryan Chabot, the creator of the RexArm disc retriever, has gone from helping save disc golfers' discs from water hazards and trees to helping save lives from COVID-19. The switch started when the resident of the Dallas-Fort Worth, Texas, area saw a Facebook post about the shortage of masks local medical professionals were enduring.

"I have a friend that's an ER nurse that posted something saying they were out of supplies and were being told to wear bandanas," Chabot said. "My first thought was, 'How does that happen in America?' but beyond that I wondered how I could fix it because I'm not a guy who sits by idly."

Chabot happened to be in a unique position to act on his instinct to help.
In anticipation of upping RexArm production in 2020, he had amassed five 3D printers to create the patented hook-like head that makes his product unique among disc retrieval devices. Some online research showed that there were a variety of designs available for reusable, 3D-printed medical masks. After one false start, he found a trustworthy design from Montana's Billings Clinic that has recently begun circulating worldwide in the 3D printing community.

He began printing the masks immediately and gave some to the friend whose post had originally drawn his attention to the medical supply shortage. After that, he let people know he was there to help as much as he could.

"I put on Facebook, 'Hey, I'm printing these; who else needs some?'" Chabot said. "Next thing I know, every single day of mine is completely spent—in a good way, not in a bad way."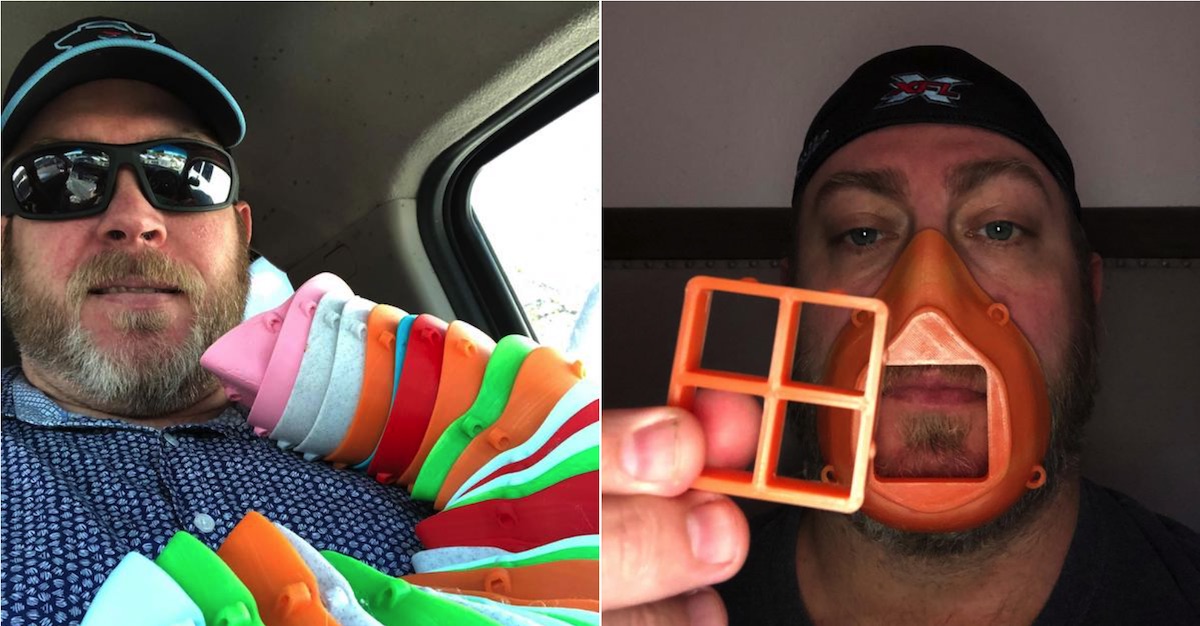 The masks Chabot is creating can be sanitized and reused, with most having a lifespan of around three months.

Chabot has now completely halted production of his RexArm heads and devoted his entire operation to producing the masks he gives away to medical professionals for free. His current output is just over 100 masks per week, many of which are reaching medical facilities because Chabot is personally delivering them.
"I'm not doing anything other than what I'm supposed to do," Chabot said of his efforts.

Recently, Chabot has teamed up with another DFW-area resident with a number of 3D printers, Merick Grubbs, to increase production capacity. They believe that putting their resources and knowledge together could make it possible to produce up to a combined 1,000 medical masks and face shields per week in time.

Chabot and Grubbs have started a GoFundMe page for those who wish to aid them in their efforts. You can find that by clicking here.

If you have a 3D printer and would also like to help fight the medical supply shortage, you can find the design for the masks Chabot is printing here.