The interview in this article was conducted by Mahmoud Bahrani. The introduction is by Alex Williamson.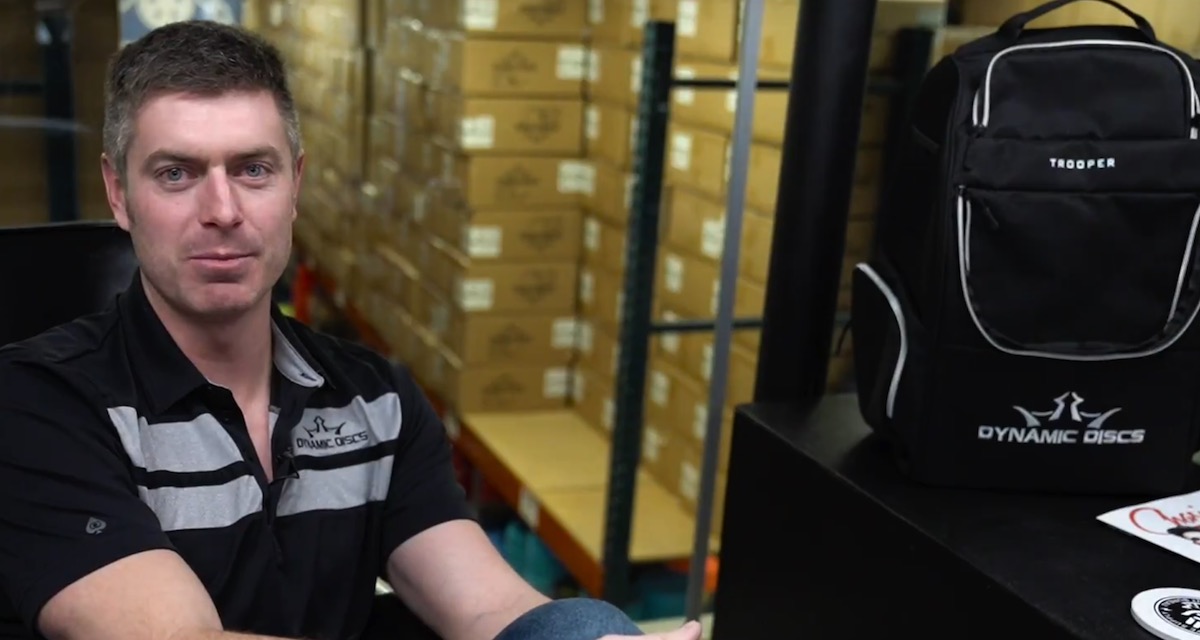 Disc golf equipment manufacturer Dynamic Discs' off season has brought some tough breaks and hard decisions. The biggest blow was losing Paige Pierce, likely the most popular professional female player in the game and certainly among the most popular players of any gender. Pierce followed up winning her fifth World Championship in 2019 with choosing to step away from her Dynamic sponsorship two years early (the exact formality of that agreement is not generally known) to join Dynamic competitor Discraft's team.

Beyond losing Pierce, Dynamic also had sponsorship relationships end with players like Jordan Castro, Peter McBride, and rising Open Women talent Missy Gannon.

Though the manufacturer did ink extensions with USDGC standout Chris Clemons and the energetic, popular Eric Oakley this off season, the reduction in team members got the rumor mill buzzing that the company was in trouble. In response, Dynamic owner and founder Jeremey Rusco put out an online statement where he emphasized that downsizing the team was needed in order to "effectively market, promote, and advertise our tour team players and compensate them accordingly to what has become the new standard."

All off season, Release Point's Moneydisc series has been examining questions surrounding how manufacturers could most effectively spend their sponsorship budgets, so Rusco's post naturally caught our eye.
We reached out to him to see if he would be willing to clarify the economics behind the changes Dynamic has made this winter and the value he sees in sponsorships generally. Rusco agreed, and in an e-mail exchange gave us what could be the clearest explanations a disc golf equipment manufacturer has ever provided to the media about how it views sponsorships and the logic behind its decisions in that area.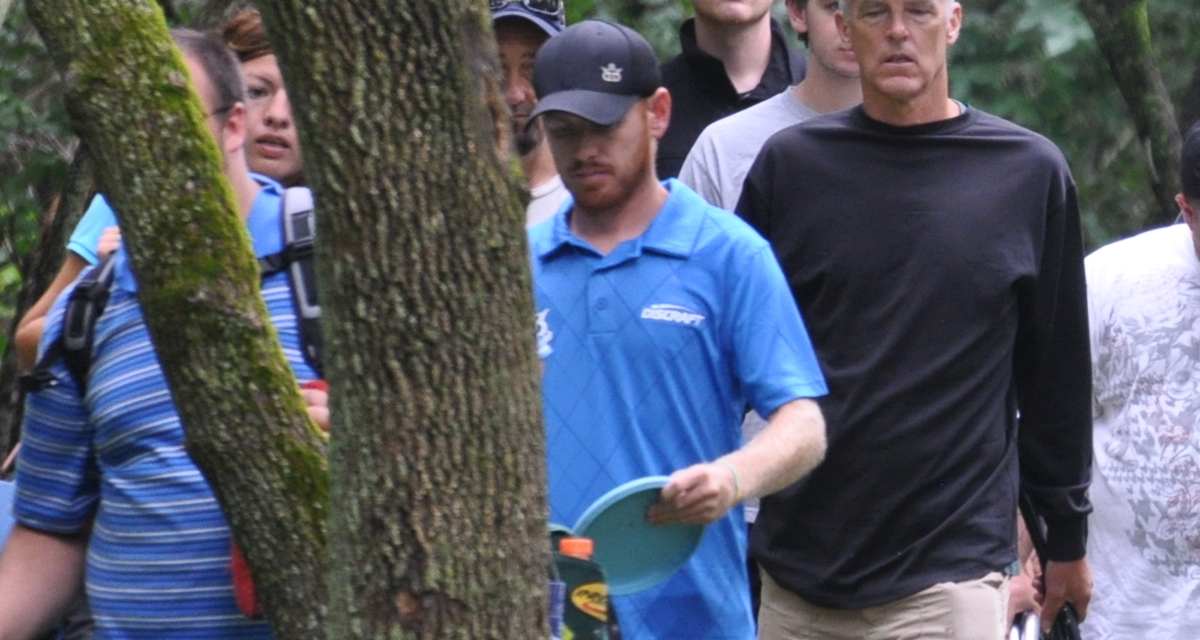 Some questions and answers in the interview have been slightly modified for coherence and clarity.

UDisc: Dynamic started out as a clothing brand, and initially you sponsored some of the biggest names in the sport. What were the details of those early sponsorship deals, and did you feel like you saw a return on the investment you made in those players?
Rusco: It is crazy to look and think back to the early days when things were so different in almost every regard—except for everyone's passion and love for the sport. Eric McCabe helped select the Dynamic Discs' logo and wore the first misprint DD shirts and crooked embroidered hats for nothing more than our friendship and the idea that Dynamic might someday become something. Ron Convers Jr., Paige Pierce, Paul McBeth, Paul Ulibarri, Catrina Allen, and Nikko Locastro repped the D's while winning on the highest stage and asked for next to nothing because they knew that Dynamic was growing and that there wasn't much cash to go around. I recall telling Uli that we were not interested in sponsoring him for months, and all that he was asking for were a couple of hats. Finally, I gave him some hats and the next thing that I knew, his entire car was full of hats! While Uli hasn't won a world title just yet, I feel that those hats were a very worthwhile investment, but there are no numbers to back that. 
I'm extremely grateful for those partnerships that we had with those players before becoming a disc manufacturer. The decision to evolve into a manufacturer in December of 2012 ultimately led to us saying goodbye to almost all of those partnerships/sponsorships in 2013. We couldn't compete with what others were offering and made the decision to attempt to keep one high-profile world champion, Eric McCabe, and I'm forever grateful to this day that McCabe has stuck with me and DD. 
While we can't directly measure the full return on our player investments, we wouldn't make those investments if we didn't think that there was some return. 
UDisc: Fast forward a few years, and Dynamic starts putting out their own discs. What was it about the climate of disc golf at the time that made you feel like manufacturing your own discs was an investment risk that you could take? 
Rusco: To summarize things, I got tired of hearing, "No, we can't do that."
We recognized that there was only so much that we could do as a retailer in disc golf. We wanted more and we were motivated, passionate, and hungry to achieve bigger things. We got tired of having good ideas (or what seemed like good ideas to us) only to get turned down by the big manufacturers. It was evident that we were limited in so many regards and needed to take the next step if we wanted to keep growing, providing more to our players and staff, and having a larger influence in growing disc golf. I may be biased, but I believe that we have helped shape the professional aspect of disc golf in some regards. Our partnership with the PDGA is a valuable one, and we have accomplished so much together in such a short period of time. 
The decision to partner with Latitude 64 was the most difficult decision that I made in the 15 years of being Owner/Founder/CEO of Dynamic Discs. We were very thorough in our thought process, and we crunched all of the numbers that we could, creating best-case and worst-case scenarios. I had some very wise individuals to help me in that decision-making process and ultimately believe that we made the best decision.
Our handshake agreement with Latitude 64 was made in September of 2012 after I toured their facility in Skellefteå, Sweden, and was blown away by their professionalism and state-of-the-art production facility. To this day, we do millions of dollars in business with Latitude 64, and our handshake has held firm. I think that commitment is rare in the business world today, and I believe that it's a big part of what has allowed Dynamic Discs and Latitude 64 to have success in growing our brands.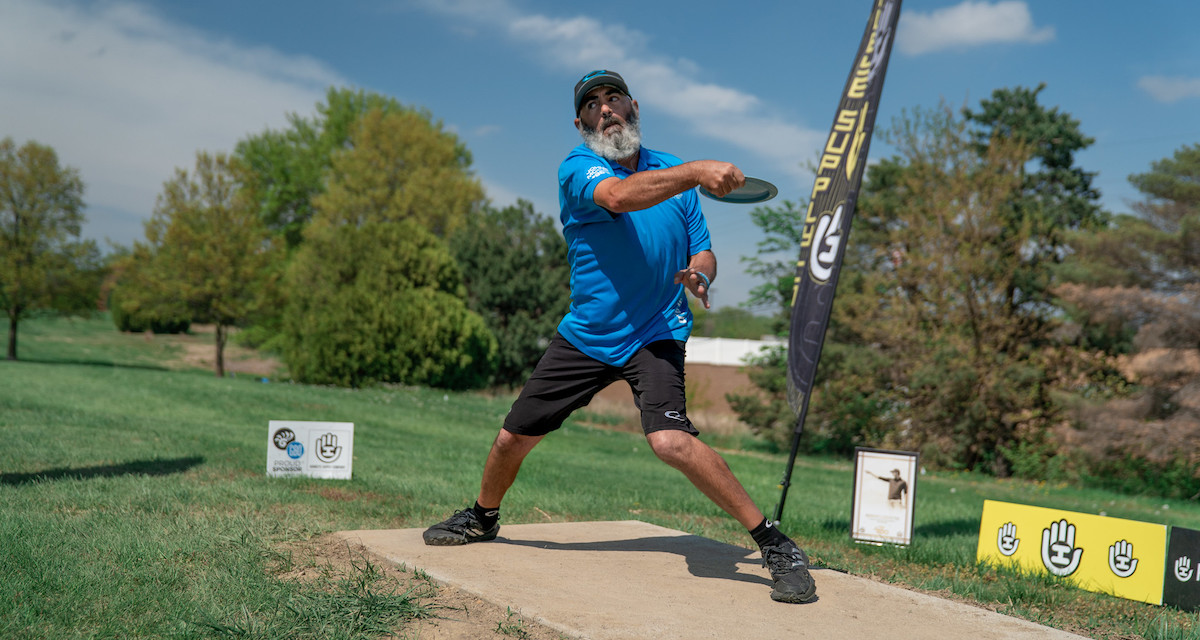 UDisc: How have player sponsorship packages changed in the last five years?  Can you give us specifics? Like, what would a 1000-rated MPO or 950-rated FPO player have in a sponsorship deal in 2015 vs. 2020?  
Rusco: Sponsorship packages seem to have been steadily increasing over time across all companies, especially at the top level. Because the game is progressing quickly and players are getting better and better, 1000-rated male players are more common now than in 2015. Their sponsorship deals have probably increased, but not by a whole lot. 950-rated female players, however, are few and far between. Without sharing specific numbers, I'd guess that the top female players in the world are getting paid approximately at least 2-3 times what they were in 2015.
UDisc: When did you start to see the change/growth in sponsorship deals, and why do you think it happened? Has it been gradual, or was there one big event you can point to?
Rusco: I think the big change in player sponsorship occurred in 2012 when several of the top players in the world joined Prodigy Disc. While the salary numbers weren't widely published, the fact that the players were receiving a monthly salary and had a vested interest in the company was publicized, whether intentionally or otherwise. To me, that big shift marked the turning point after which sponsorships became more and more lucrative at the top level, and that effect began to trickle down to the next tier of players in the years that followed.
UDisc: Follow up to the last question—do you think the growth of sponsorship deals has had a positive or negative impact on mid-size manufacturers like Dynamic Discs?
Rusco: I'm not sure that it's had a positive nor a negative impact, but the growth has caused us to look at sponsorships with a more discerning lens over the last several years. In the early years, we sponsored many of the world's top disc golfers as an apparel company, and that sponsorship was often as simple as providing some tournament shirts or hats for those players to wear. We were excited to sponsor as many players as we could at that time, but because of new player deals and their increase over time, it simply isn't realistic to sponsor as many players now. We have always strived to take care of our players as best as we could, and limiting the number of larger player contracts at the top level allows us to better follow through on that goal.
UDisc: Do you feel like you've seen a return on your investment with sponsorship deals increasing the way they have? Or are you basically breaking even at this point?  
Rusco: Quantifying returns on player sponsorships is a tricky thing. For instance, if someone buys a Felon from dynamicdiscs.com, should we automatically assume that they purchased it because of Eric Oakley's outspoken support of the Felon? I don't think we can assume that. Because very few people share their reasons for buying a certain disc in the order notes, it's extremely difficult to credit player influence accurately. It's a bit easier when a disc has a player's name or signature on it, but those types of discs make up a small percentage of the overall molds that we offer across all three companies.
As I said before, if there wasn't some return, we wouldn't sponsor those players. Having that said, whether top-level sponsorships can be justified in a dollar-for-dollar manner is almost beside the point. There is great value in representing and partnering with players that new players and fans of the game can identify with, follow, and support. That's why companies like Nike and Adidas sponsor professional athletes, even those who don't have their names on a shoe or a model of their own. Partnering with people in disc golf that others can look up to works for players and for manufacturers.

UDisc: If you could have matched Paige Pierce's or Missy Gannon's sponsorship deal from Discraft, would you have?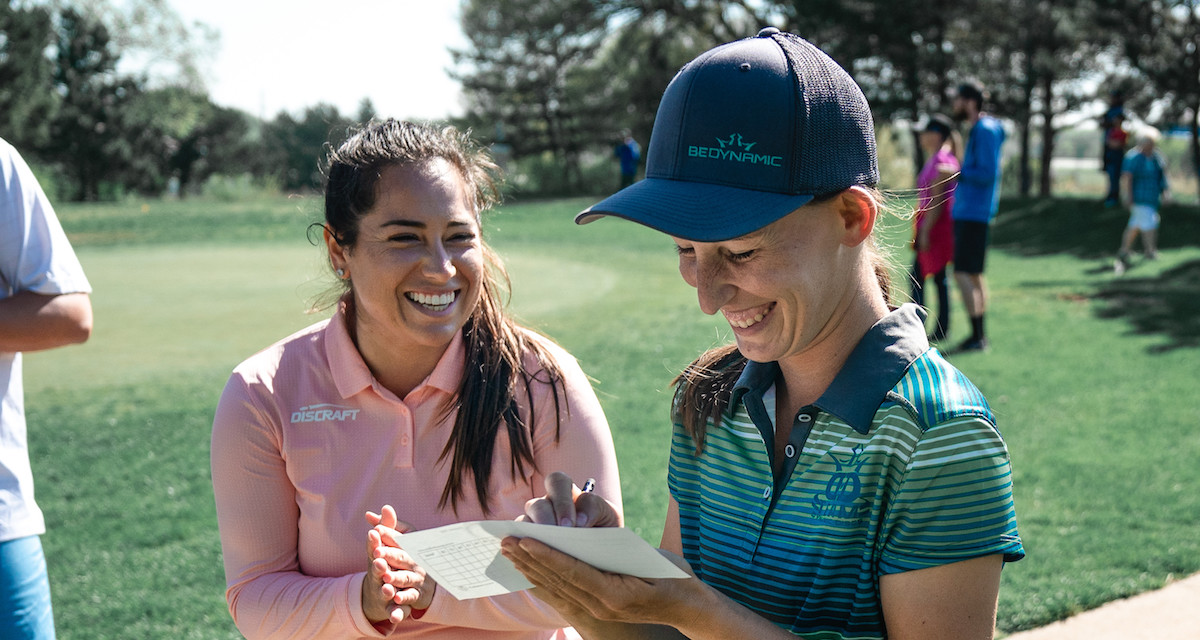 Rusco: This is an interesting question. Let's address each situation separately.
Before we had agreed upon three years for Paige's agreement, Paige seemed happy with us for the most part and we were happy with her. Based on interviews after Paige left Dynamic Discs, we found out that she was unhappy with some things, and unfortunately, we can't change that now. However, whenever Paige brought concerns to us during our agreement period, we always tried to remedy them or at least have a conversation about them. When Paige made us aware that she had been talking with Discraft, we made our best efforts to hear what she was being offered between Discraft, Grip, and others. Though we were in a three-year agreement, Dynamic Discs was prepared to match Paige's other offers or at least to find a comparable solution. However, we weren't given a final ultimatum or number to match; she simply shared with us that she was moving over to Discraft.
Missy Gannon had a great year in 2019, and we think she's a great representative for disc golf and any company she represents. We had a decent bit of back and forth about her sponsorship deal, raising our commitment several times from our initial 2020 offer. After multiple exchanges and extending an offer above what we had anticipated, it seemed to us like we still weren't finding common ground. When our best offer was met with more requests to negotiate, we made the difficult decision to pull our offer from the table. When we encounter a situation like this with a player, it's sometimes better to allow them to find something else because sponsoring a player at a financial level that feels too high to us and too low to the player isn't beneficial for either party. As much as we'd love to have a player like Missy representing our team, the sponsorship commitment has to make sense for both sides.
UDisc: The way Discraft has thrown a lot of money into the game with big contracts for some of the highest-profile players (with most believing a lot of that money is coming from their Ultimate sales)—do you think that's been good for the sport generally? 
Rusco: It's difficult to make a statement on the long-term effects of these bigger contracts, but as a fan of disc golf, we want to see players succeed, and they certainly are now more than ever. Increased top-level agreements allow players to focus more on training and playing disc golf, so we're more likely to see incredible performances more often. 
UDisc: What's the balance between personality and ability when it comes to sponsoring players?
Rusco: No one can deny the importance of winning and having good finishes, but disc golf is currently in a place where players are extremely accessible. Because of that, players and their personal brands can attract fans and supporters even without top finishes. For Dynamic Discs as a brand, we love partnering with players that have a welcoming personality. Our sponsored players are willing and excited to teach new players and to create content that helps them improve in the sport. If a player has that type of personality and has the ability to perform on a high level, then that's the total package. On the opposite side, if a player has great finishes but is a jerk to fans, extremely difficult to work with, or dishonest, we're not really interested in partnering with that type of player.
UDisc: In a Release Point interview with recently-retired UFC fighter Ben Askren, he mentioned that a focus on personalities is how we're going to grow disc golf and that it was up to sponsors to incentivize personality. Do you agree, and if so, how have you set up your contracts to get the most personality out of your players?
Rusco: I think that personality is something that is better showcased rather than something to "get out of" or manufacture for a player. When we're creating media, we want our players to be the face and personality of that media as often as possible. A.J. Risley is a perfect example of this. A.J. is one of the most likable guys out there, and he certainly has a quirky personality. Because of that, we focus on ideas/promotions with him that highlight who he is and give him the freedom to be goofy and entertaining. Those sorts of things allow him to shine. For our top-level players, we have bonuses attached to social media, video appearances, clinics, and other outside-of-tournament activities.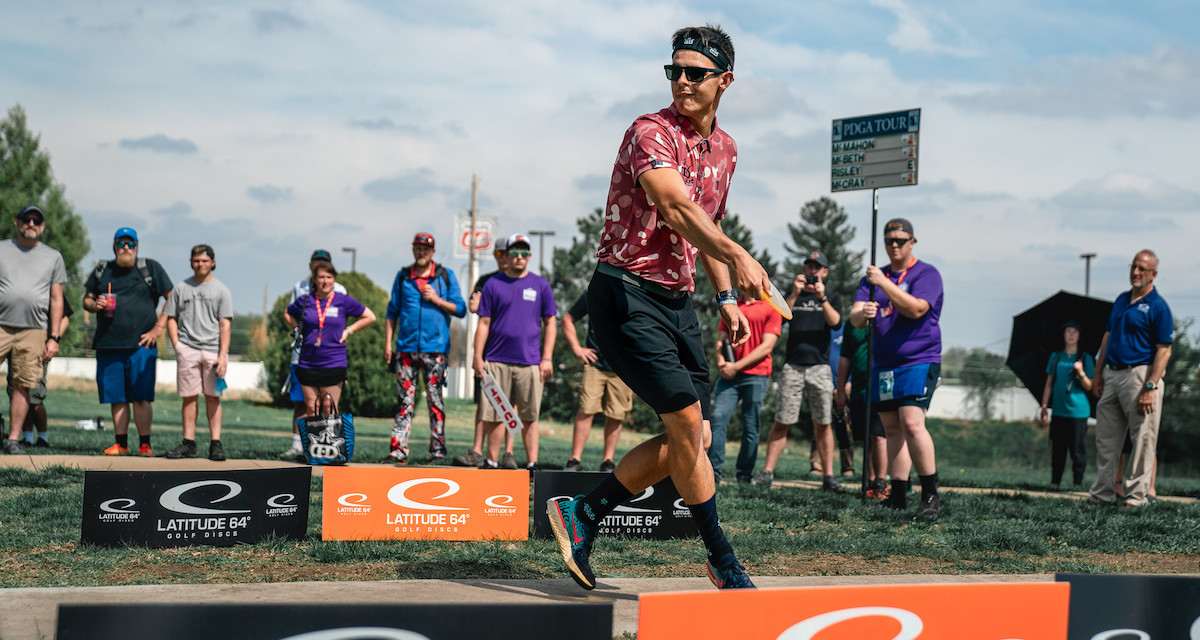 UDisc: Why did you feel you had to let Jordan Castro and Peter McBride walk? 
Rusco: We love both Jordan and Peter. They're two of the good guys in disc golf. However, when the time came to negotiate contracts for 2020 and beyond, we weren't able to find a financial commitment that worked for us and worked for Jordan or Peter. That's the most difficult part of player sponsorship—decisions constantly have to be made about player value, and we simply don't have unlimited funds to sponsor everyone that we like. 
UDisc: Do you feel that the exodus of players from Dynamic has had a negative impact on your brand? 
Rusco: I don't believe that it has had a negative impact on the business side. We have actually seen an increase in our sales over the last several months or so. From a financial perspective, one could say that it has been positive but I don't believe that there is a direct correlation. There are just so many variables at play which include growth of the sport, consumer confidence or spending, and weather to name a few.
Having a smaller team allows us to concentrate our media efforts on fewer players and tell their stories even more clearly and frequently. On the personal side, however, we will miss having those players around. We're big fans of each of our players and we want to treat them like family, so it's no fun when we don't get to see them as often or work with them. We value and root for anyone who has ever been a part of Dynamic Discs, even if they have a different logo across their back now.
UDisc: Why did you feel the need to release a statement reassuring fans that everything was okay after Paige Pierce left? 
Rusco: The internet is a funny place sometimes. When news of Paige leaving began to circulate, people started saying things like, "If Paige is leaving, Dynamic Discs must be going out of business." After reading enough comments to this end while staying pretty quiet about Paige's departure, I wanted to let our fans and disc golfers everywhere know that we aren't going anywhere. Dynamic Discs values transparency with our customers, so I wanted to reassure everyone: This isn't the first time we've encountered a difficult situation, and it won't be the last, but no matter what happens, we are committed to making quality products, sponsoring quality individuals, running quality events, and helping people become better disc golfers.

UDisc: Do you think it's more valuable for manufacturers to sponsor clubs and tournaments, or players?
Rusco: YES :) 
All three of those have great value in different ways. I won't say that they're all the same value because players probably warrant higher cash figures across the board, but having a good balance of sponsored players, events, and clubs provides brand awareness and dedication to different groups of disc golfers.
UDisc: Is there anything else you'd like to add?

Rusco: As disc golf continues to grow, we are just thankful and appreciative to be a part of the disc golf industry. It has been a fast and fun-filled 15-years in business, and I can't wait to see what the future brings to the sport. Thanks to everyone for being a part of the disc golf movement!