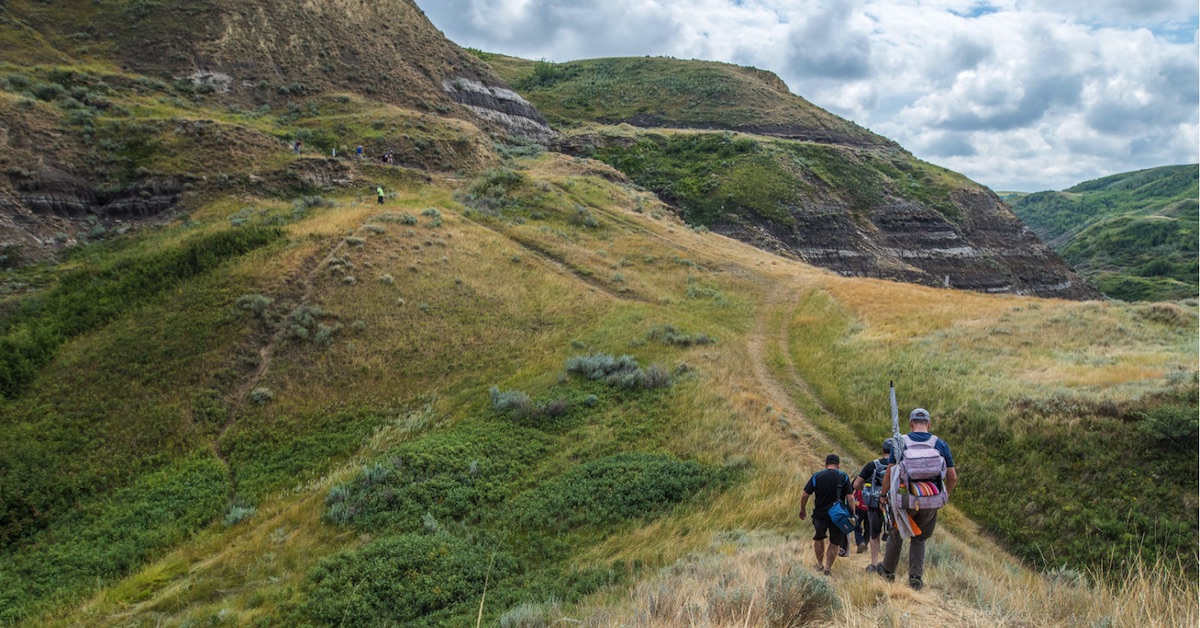 There's no mantra in disc golf that has more miles (or kilometers) on it than "grow the sport," and the methods being used in attempts to follow that mandate are as varied as the people who've dreamed them up. One of those people is the current PDGA coordinator for the Canadian province of Alberta, Chris "Lobo" McBurney—a man who undoubtedly wants the sport to grow and is ready to fight for the changes he sees as necessary to make that happen.

"When you're pushing to grow a sport, you can ruffle some feathers," said McBurney. "I can tell you from personal experience over the last three years that it's always a struggle to get the old guard, the opinion leaders, to work with you. But it takes someone willing to go through that to move things in a direction that's positive for the growth of the sport."
And the numbers certainly show that positive growth. In 2015, Alberta had just 81 PDGA members and has nearly tripled that to 225 today. Its number of PDGA-sanctioned events has gone from six to 27 in that same timespan, with well-established tournaments breaking previous attendance records in the process. And though McBurney only became the province's coordinator in 2019, his close work with his predecessor and other efforts in recent years have been at least partially responsible for this upward trend.
All Canadian provinces have experienced some growth during this period, and both Ontario and British Columbia currently have more PDGA members than Alberta. Still, certain aspects of Alberta's growth make it stand out, such as the methods McBurney has employed to help it happen. 
The Advantages And Disadvantages Of Being Alberta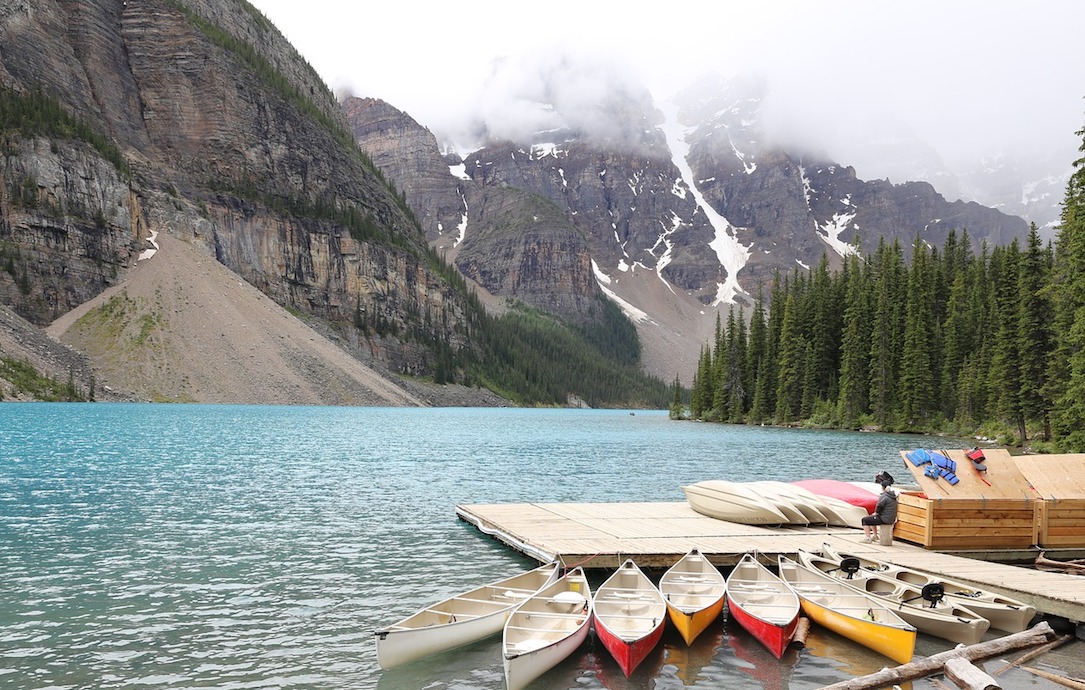 When looking at Alberta with disc golf growth in mind, it's almost impossible not to think of the similarities between it and northern European countries like Finland and Norway where the sport is growing exponentially. Like those nations, Alberta is a place known for picturesque landscapes and a lively outdoor sports culture. Another similarity is Alberta's abundant land and low population. For example, Finland has a population density of about 15 people per square kilometer and Alberta, which is nearly double the size of Finland, has only six. This ample space lends itself to the possibility of numerous courses, and the province's over 60 tracks already make up about a quarter of Canada's total number.
However, having so much room with so few people has also created a place where population centers are relatively remote from one another. One effect of this is that traveling to courses or tournaments outside of home areas often requires a substantial commitment of time and other resources. Another is that Alberta's disc golf clubs are very independent of one another. And though this is obviously not inherently negative, it does often create hurdles for a person like McBurney whose main goal is province-wide coordination and growth.
A Threefold Approach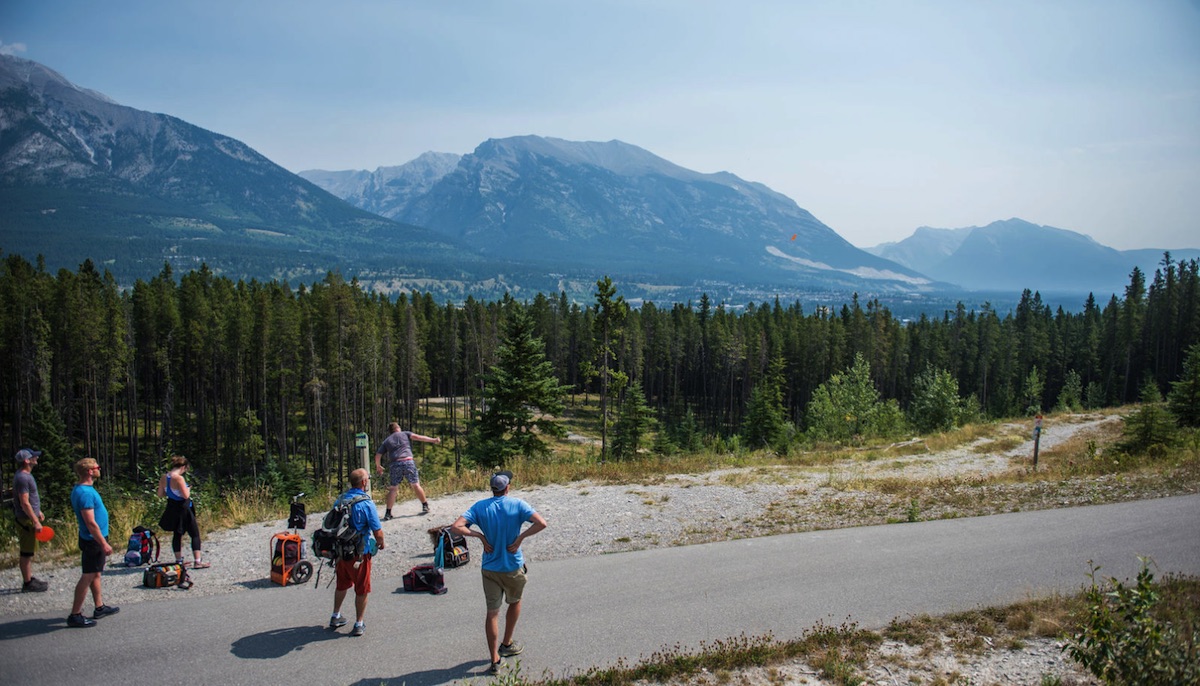 When describing the factors that have catalyzed Alberta's growth spurt over the last few years, McBurney detailed a threefold strategy. Below, we take a look at each of those folds in turn.
First Fold: Convincing The Right People Of The Right Vision
McBurney said part of his conviction that Alberta's disc golf scene just needed a few changes and the right guidance to explode came from his earlier involvement in another formerly fringe sport that made it to the mainstream.

"I was really engaged in snowboarding in the late 80s in Calgary, and I saw the sport pop," McBurney said. "I see a lot of similarities in that era and the era we're experiencing in Alberta for disc golf."
He felt qualified to help enact this change partly because of his previous, longtime job with Getty Images as part of the iStockphoto team. iStockphoto was the first microstock photography platform, a revolutionary type of stock photo repository that allowed amateur photographers, not just hand-picked professionals, to sell digital copies of their images through it. This job put McBurney in the position of coordinating and managing the expectations of large groups of people, skills he believes translate well to his current role in Alberta disc golf.

But in order for the changes he saw as needed for the "pop" to happen and to be able to put his skills to optimum use, McBurney knew he had to convince big movers and shakers in the Alberta disc golf scene that his ideas were solid and he could be relied on to walk his talk. McBurney cited two names who were extremely important on this front: Wally Ovalle and Rudy Falconer.
Ovalle was the director of the Alberta Tour Series when he and McBurney first got in contact. Ovalle was the tournament director of a large tournament not far from McBurney's home, and McBurney offered his assistance. The two quickly became collaborators.

"Wally was a huge supporter of my efforts to continue our pattern of growth," McBurney said. "He and I co-directed the Alberta Tour Series in 2017. In 2018 he stepped back and let me take the proverbial reins of the tour."

Falconer was McBurney's predecessor as Province Coordinator. A huge figure in Alberta disc golf, McBurney believes unequivocally that if his efforts had not earned Falconer's approval, they would never have gotten off the ground.

"Rudy was the heart and soul of the community over the four years of his tenure as PDGA Coordinator," said McBurney. "He provided me every opportunity to be a champion of this sport over the last four or five years. Without his blessing on some of the things I've done, none of this would have happened."

Second Fold: Consolidating And Digitalizing

While it's likely clear that McBurney has helped implement changes in Alberta disc golf, we haven't truly touched on what those changes have looked like. Here's where we do.
"The second fold was realizing that regional clubs have their own agendas that are very necessary but also very specific to their regions and communities," McBurney said. "So instead of relying on club systems to advertise and promote the PDGA events or tour events, we took the onus and put it on ourselves. I have a small team that works on this stuff, and now we create the websites, Facebook pages, and such so that people have a place to go to find information about the events without having to pressure clubs to do it."

Essentially, McBurney has taken the work that used to be spread out among various clubs and given that to a few willing individuals, making it easier to check in on progress and results and feel less like nagging to do so. It's also important to note McBurney's emphasis on copious digital information. This allows people not only to conveniently find events, but also lets those who may be taking on drives of many, many hours to attend a tournament have various, easily-accessible ways to confirm details and information about their trip.
Third Fold: Easy To Watch, Easy to Learn
The last fold is something that can't be credited to McBurney but is simply a factor in disc golf's general upward swing worldwide: The huge amount of disc golf media on the internet. However, McBurney's perspective as a high-level organizer in the sport does give him a unique lens when he watches disc golf coverage.

"Having YouTube streaming…and the ability for people to watch the sport, learn it, see what other courses look like has been a huge win for the disc golf community and more specifically for people trying to organize the sport and promote it," McBurney said. "You don't have to go to events to pick up little tips; we're able to execute on these things as we see them in action."

Whereas many of us watch disc golf coverage simply for the drama of who will win or the thrill of seeing the sport played by masters, McBurney also looks for things other tournaments and regions are doing well that he could utilize in Alberta. With the first-ever YouTube video being posted just in 2005, it wasn't that long ago that hopping on planes to go around the world would have been the only way to investigate and learn from what organizers around the world can now see with a few mouse clicks.
"Try your hardest and remain positive"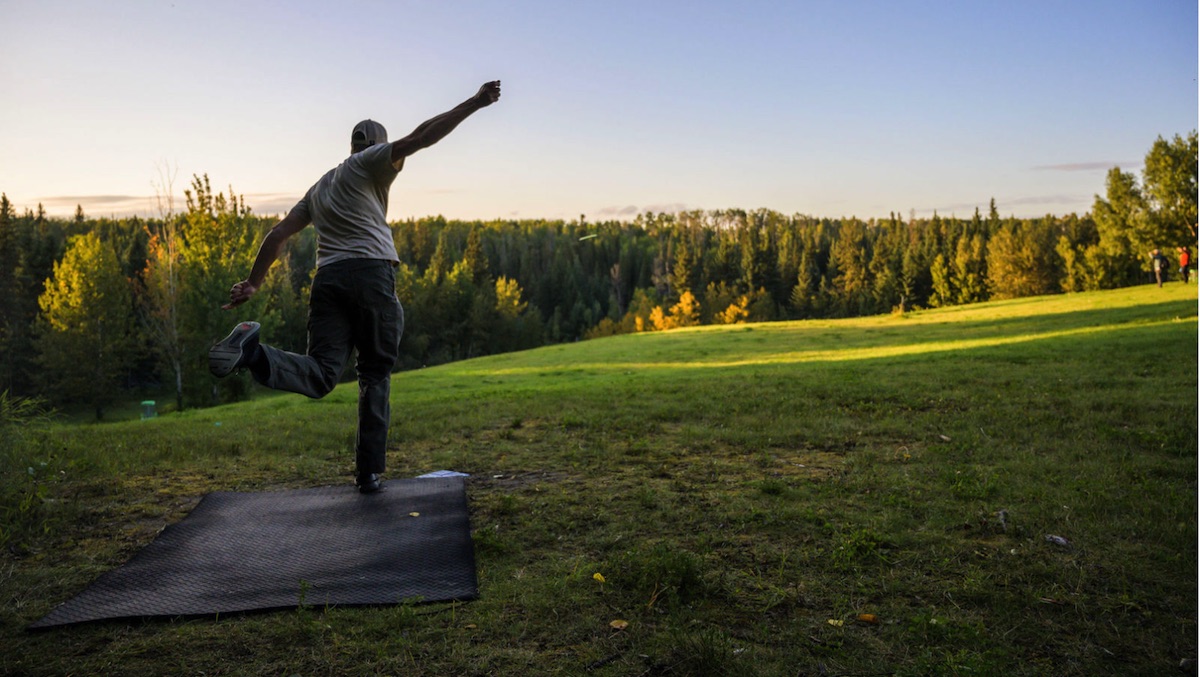 Beyond just the folds, McBurney has also helped organize the Spring 2019 creation of the Alberta Disc Golf Association, which he hopes will foster a system where all the clubs can work together to grow the sport in their specific regions. Additionally, he's pushed for tournaments to be higher tiers and for players to be provided with more incentives to participate.

"I wouldn't say I've raised the bar in Alberta, but people definitely took note," McBurney said. "Tournament directors have started offering player's packs, moving up into B-tier events rather than C-tiers."
Based on a number of McBurney's comments when we interviewed him for this article, it's clear there is a not-so-small contingent in Alberta who see some of his tactics as unwanted meddling in the region's disc golf traditions. But with a track record of ever-increasing numbers in PDGA-sanctioned events, tournament attendance, and PDGA memberships to back up his practices, McBurney believes that resistance is starting to fade.
And for those who are thinking of taking on their own region-changing disc golf revolution, McBurney has some sage advice.
"It's a struggle," McBurney said. "You can't take things personally. But when you're so engaged and emotionally attached to the sport, you sometimes second guess yourself, make the wrong decisions, say the wrong things, rub people the wrong way. But at the end of the day, you've gotta just try your hardest and remain positive."