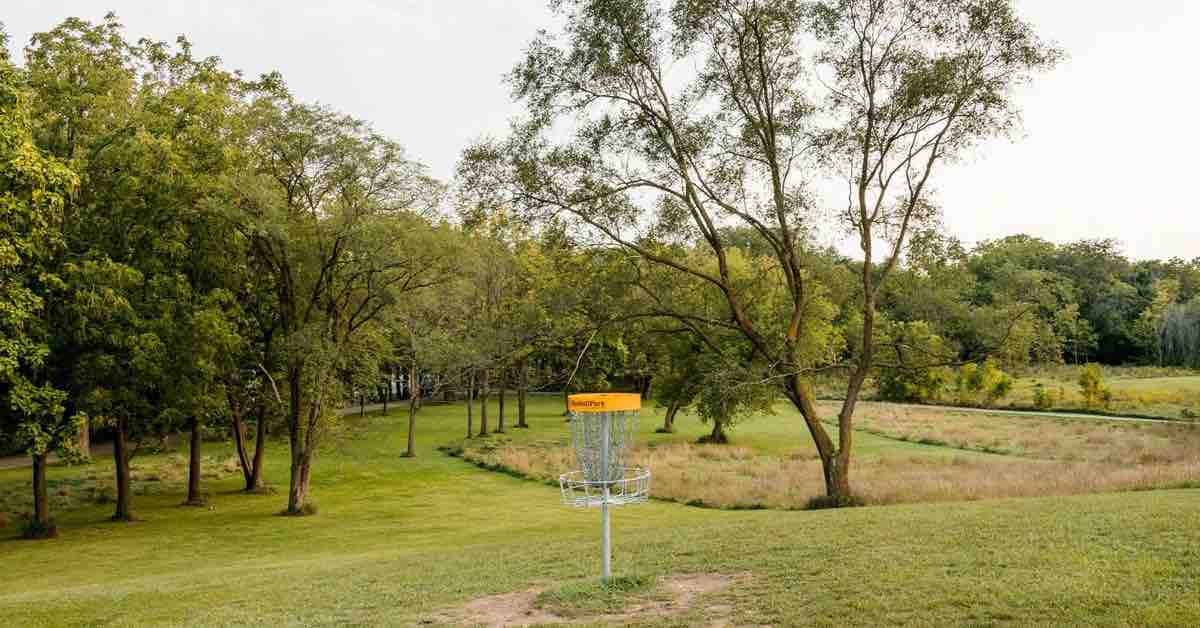 When players are asked what they love about disc golf, many of the responses you'll hear resonate with the missions of conservation organizations. Take how Norwegian disc golfer and Game of Thrones actor Kristofer Hivju told us that he adores how disc golf is an activity "where you can show up and be at any level and still be included." That matches up extremely well with a common goal among conservation organizations: providing outdoor space for all to enjoy.
Other disc golfers just love the pure and simple joy of spending time with friends and families in beautiful or picturesque natural settings. This makes protecting land for present and future play a natural goal of disc golfers and disc golf clubs. Considering that conservation organizations exist to do just that, what better partners could disc golfers ask for?
One such organization is McHenry County Conservation District (MCCD) in Illinois, which manages over 25,000 acres/10,100 hectares across multiple properties. It "exists to preserve, restore and manage natural areas and open spaces for their intrinsic value and for the benefits to present and future generations" and envisions a space where "people of all ages, cultures and abilities are engaged and empowered to learn about and contribute to conservation."
We singled out MCCD because some of the land it manages is home to the highly rated 18-hole Fel-Pro RRR disc golf course. The course came to be because disc golfers in Illinois realized the potential of a partnership between their club and the Conservation District. By enthusiastically advocating for a course and volunteering their time and expertise, members of the local disc golf community were able to collaborate with MCCD administration to construct one of the top rated courses in Illinois on UDisc. 
We spoke to a number of people involved in making this course partnership a reality, and all of them feel it could – and should – be used as a template to help more disc golf clubs and conservation organizations partner to engage local citizens in conservation and grow the sport of disc golf. 
Establishing the Fel-Pro RRR Course on Conservation Land
When thinking of potential recreational opportunities on conservation land, the activities that probably come to mind are so-called "passive activities," like camping, hiking, fishing, cycling, or birding. For most of its existence, MCCD stuck to passive recreation as well. 
This changed in the mid 2010s when a local disc golfer suggested MCCD rejuvenate a neglected nine-hole course in the Fel-Pro RRR area of the Conservation District's land. The 220-acre/89-hectare area was purchased in the early 1970s by the Fel-Pro company, an auto parts manufacturer specializing in gaskets. The company's goal was to, as the MCCD explains it, "enrich the lives of their 2,800 employees and their families by providing a nature preserve, onsite recreation, and a children's summer camp." During the liquidation of the company, Fel-Pro decided to keep the land in conservation, and it's now fully managed by MCCD. 
"We were approached about enhancing disc golf on our property by a local enthusiast back in 2015, I believe," said Ben O'Dea, Parks and Fleet Supervisor for MCCD. "At that time the course was all but forgotten. None of us staff played or knew much about disc golf at the time, but he was so enthusiastic that we decided to see what it was all about." 
O'Dea and his team visited local disc golf courses to learn about the sport, decide whether creating a course was a project they could take on, and most importantly see if it fit with their organization's mission and values. After learning more about the game and course design, they realized disc golf could exist harmoniously in a multi-use park without jeopardizing the ecosystems they were dedicated to protecting.
Ultimately, MCCD decided disc golf was a go on all fronts, but that left the team with a choice.
"We could simply refresh the old nine-hole course and maybe get a few weekly players, or we could build an entirely new 18-hole course and try to create something special that would draw a new demographic to our parks," said O'Dea. 
How Disc Golf Can Align with a Conservation Organization's Missions
Disc golf's ability to be designed around the natural landscape and relatively small footprint were keys to deciding that an enlarged and improved course would still fit within MCCD's mission. 
"The course is very low impact", said O'Dea. "It's located in an area that was overgrown with thick brush and non-native trees. It's not intruding on any sensitive areas and is so much less impactful than traditional golf. We don't use any fertilizers whatsoever." 
Another consideration was that the Fel-Pro property was already a little different from other areas managed by MCCD as it provides a number of active recreational activities such as basketball and volleyball. 
"Disc golf worked well in the Fel-Pro area as it is more recreationally focused than our other properties," said O'Dea. "We realized that by improving the course we could bring an entirely new group of users to our land and help spread the word about all that MCCD has to offer. We are always trying to find new ways to get our brand out there."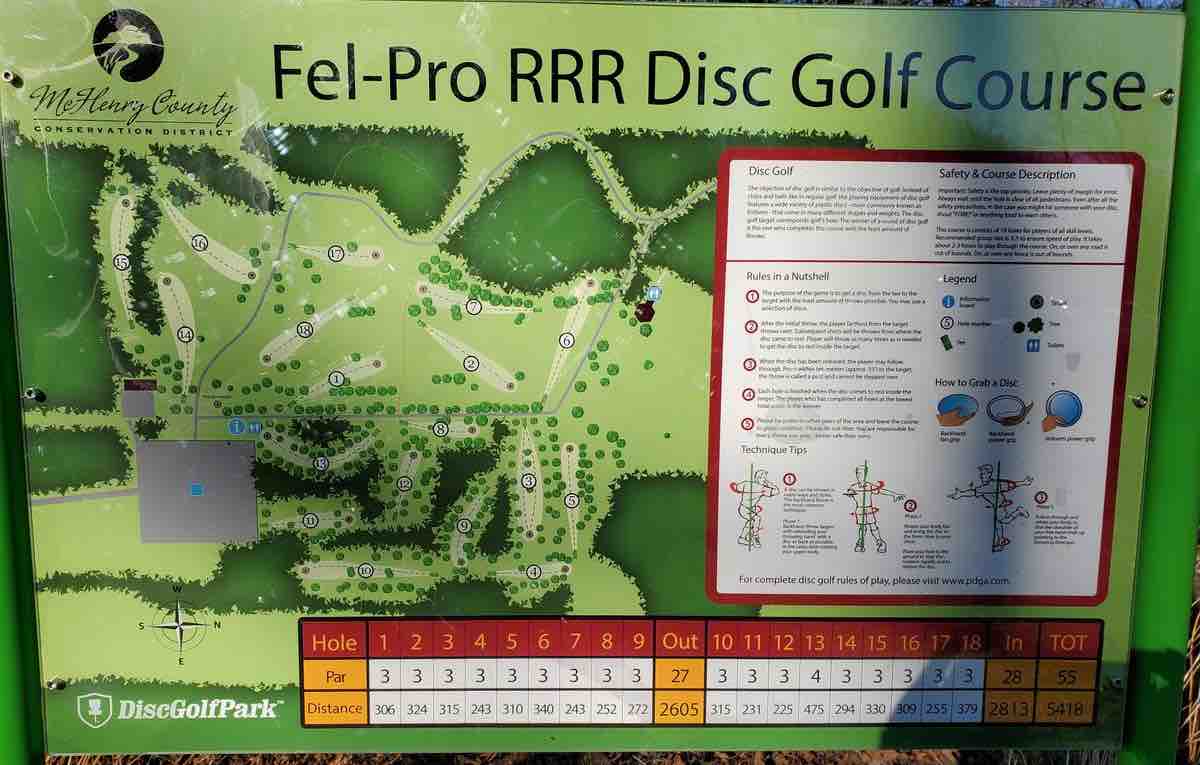 When making a checklist for the course, MCCD knew they wanted something that would assure the safety of other parks users and could be enjoyed by people with various levels of skill and experience. To ensure there weren't any oversights in these areas, MCCD decided to hire a professional disc golf course designer. They went with DiscGolfPark's Dana Vicich. After years spent as a touring professional, Vicich has helped design over 20 courses in the last 15 years.
Vicich never lost sight of MCCD's mission and goals as he designed, and he used most of the limited space available to create an enjoyable playing experience with minimal impact on the environment and local ecosystems. 
"We looked closely at the land we were provided and worked to make our footprint as small as possible," said Vicich. "In the wooded areas we strategically designed the holes around natural openings and tried our best to only remove trees that were invasive or dead."

To accommodate newer and more recreational players, the course is on the shorter side with only one par 4. However, it's no cake walk, and the balance between technical and open holes delights players of all levels and keeps them coming back.
"It is just a really beautiful property for disc golf, with rolling hills and mature trees," said Vicich. "The area provided was small, but we were able to convince MCCD to expand it just slightly so that we could make the course as safe and fun for as many types of players as possible." 
With a 4.4 star average from over 1,200 ratings on UDisc, it is safe to say that Vicich successfully created a course a variety of players could love, and MCCD is very satisfied with the product.

"We've received no negative comments about the course from park users," said O'Dea. "The feedback we've gotten is that the course is enjoyable by people of all ages and skill levels."  

Along with the positive reviews from park-goers, the course has caused a significant uptick in visitors to the property, which in turn increases the chance people will take notice of MCCD and its missions.
"It amazes me what a draw the course has become for the park," said O'Dea. "We went from 5-10 to 40-50 cars in the lot on any given day, and it has drawn a new demographic to the park for sure."
The Fel-Pro RRR course now hosts between four to six tournaments a year, providing funding opportunities for local non-profits as well as MCCD. 
"Just this past year we had a tournament that raised funds for veterans of McHenry County," said O'Dea. "It was wonderful to be able to host that event, and the group even donated a beautiful Veteran practice basket to the property." 
It Takes A Village: The Importance of Volunteers for Course Establishment
It's important to note that though upper administration at MCCD was quickly convinced a rejuvenated course could benefit the community and align with MCCD's mission, funding and labor were far from afterthoughts when the project got underway.

"Funds were very limited, so we decided to do pretty much everything in-house," recalled O'Dea. "For this reason the project took a lot longer than originally anticipated, but it helped us to get the project approved and to keep it affordable." 
O'Dea and his team relied heavily on the disc golf community's willingness to volunteer their time to get the course established, and volunteers still help keep it maintained. 
"It takes a village," said lead volunteer Donovan Livingston, AKA DiscGolfHunter. "I know that without an entire community to support my efforts, I wouldn't get much done out there. It is only because we come together as a team that we can accomplish anything of worth."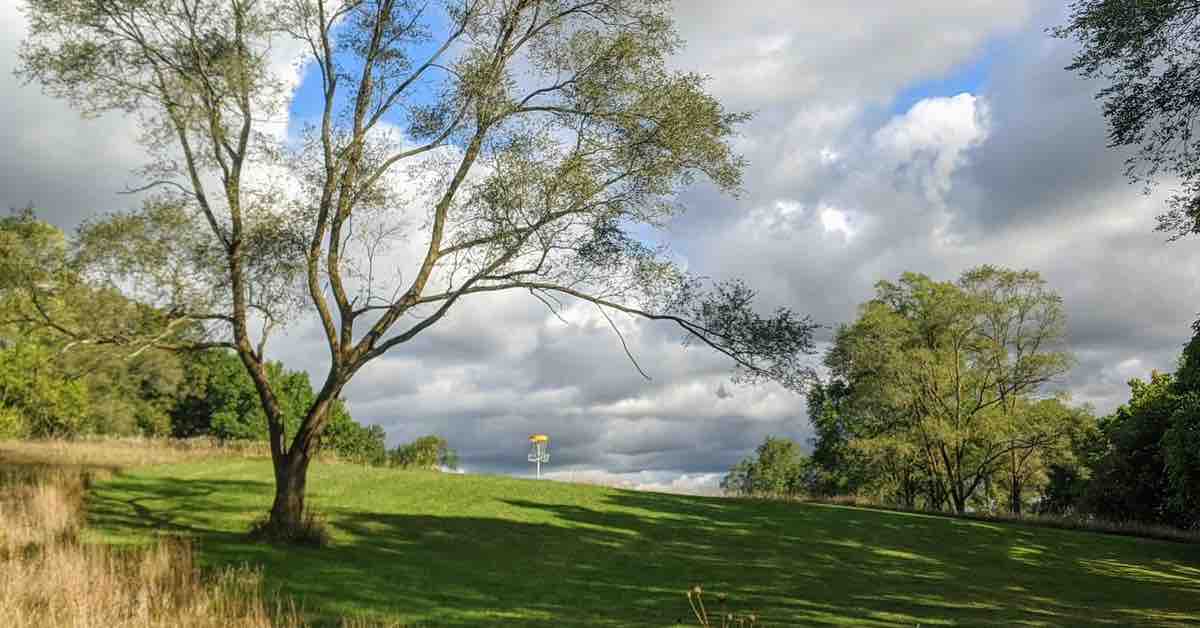 As a lead volunteer, Livingston's main duties involve organizing the volunteer group to maintain the course, communicating with the on-site rangers to plan and execute various projects, and updating the course's UDisc page. When asked to give his recommendations for starting and maintaining a strong volunteer network, Livingston stressed the importance of communication and relationships. 
"I think if you want to start a strong volunteer group, you need to first establish a strong relationship with the administration overseeing your course," said Livingston. "It is vital that we are on the same page and that roles are clearly defined. I try to email Ben at least once a month with updates, ideas on new projects, and feedback from his office. I believe this is the primary reason we have had so much success."
Livingston and other lead volunteers have gone through training sessions to get certified to use power tools, build brush piles, lead controlled burns, and undertake other various important maintenance tasks. Not only are these tasks essential for a great playing experience, but they help to build a sense of ownership and community around disc golf and conservation. 
"Disc golf is community, and for me; it is more than just throwing plastic," said Livingston. "It is friends and family working together, not only to make an already amazing course more beautiful but also to build something that has a positive impact in the world. I like to joke that I won't even mow my own lawn, but I'll get out there and pull weeds all day on a golf course."
Takeaways for Future Conservation and Disc Golf Partnerships
"My two main recommendations for conservation organizations considering adding disc golf to their properties would be to get the local disc golf community involved early and to hire a professional designer for the course layout", said O'Dea.
O'Dea noted that the ball rests in the disc golf community's court to get projects like this started, but through perseverance and a willingness to collaborate, partnerships like the one created at MCCD are very achievable.
"Don't give up", O'Dea said. "Keep reaching out to local agencies and organizations. Volunteer to help with maintenance and fundraising; these are two things every conservation agency will be happy to have." 
With disc golf courses being fairly affordable to install and maintain, a major barrier for creating new courses is securing the necessary land. Partnering with conservation groups can secure suitable tracts of land for new courses while simultaneously protecting them as natural spaces for all to enjoy. 
"Disc golf brings a certain value to a preserve property and allows the public to interact with these agencies," said Livingston. "It also serves to educate the public about what these preserves do and provides a wonderful venue to install a course. There is a natural synergy between disc golf and preserves, and I would hope to see more partnerships like what we have in Cary all around the world."