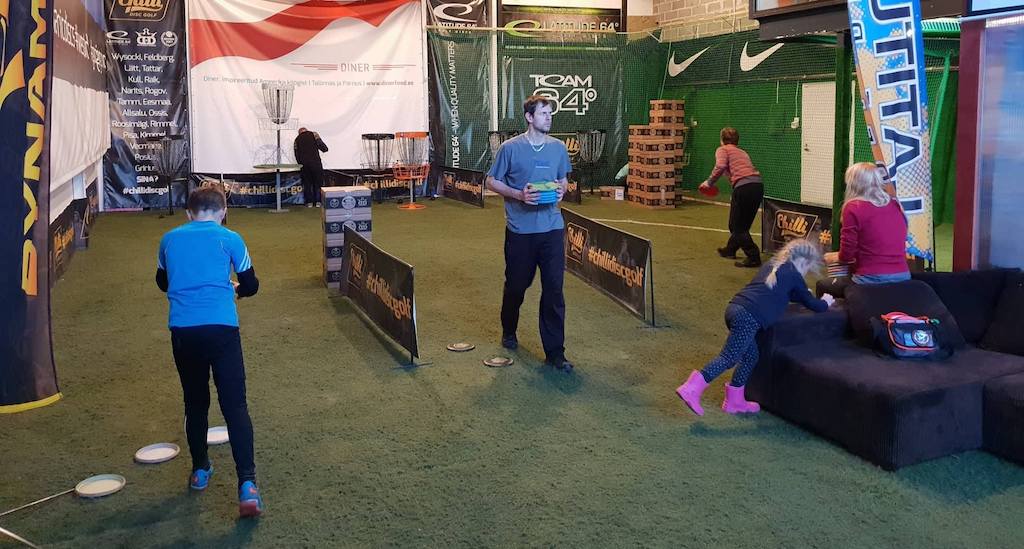 To find Estonia on a list of European countries ranked by population, you have to do a little scrolling. Its residents number around 1.3 million—just 300,000 more than the population of Rhode Island, a place about 14 times smaller than Estonia. Part of this lack of population may have something to do with the weather.
"If we're lucky, we have warm conditions for only three or four months out of the year," said Ralf Rogov, an Estonian disc golfer and trainer.
Despite this limited span of good outdoor conditions, disc golf has taken off in the country. It has the third-highest number of PDGA members in Europe behind two other Northern European nations with relatively low population density: Finland and Sweden. It is also by far the country with the smallest population to have at least 100 courses registered in the UDisc app.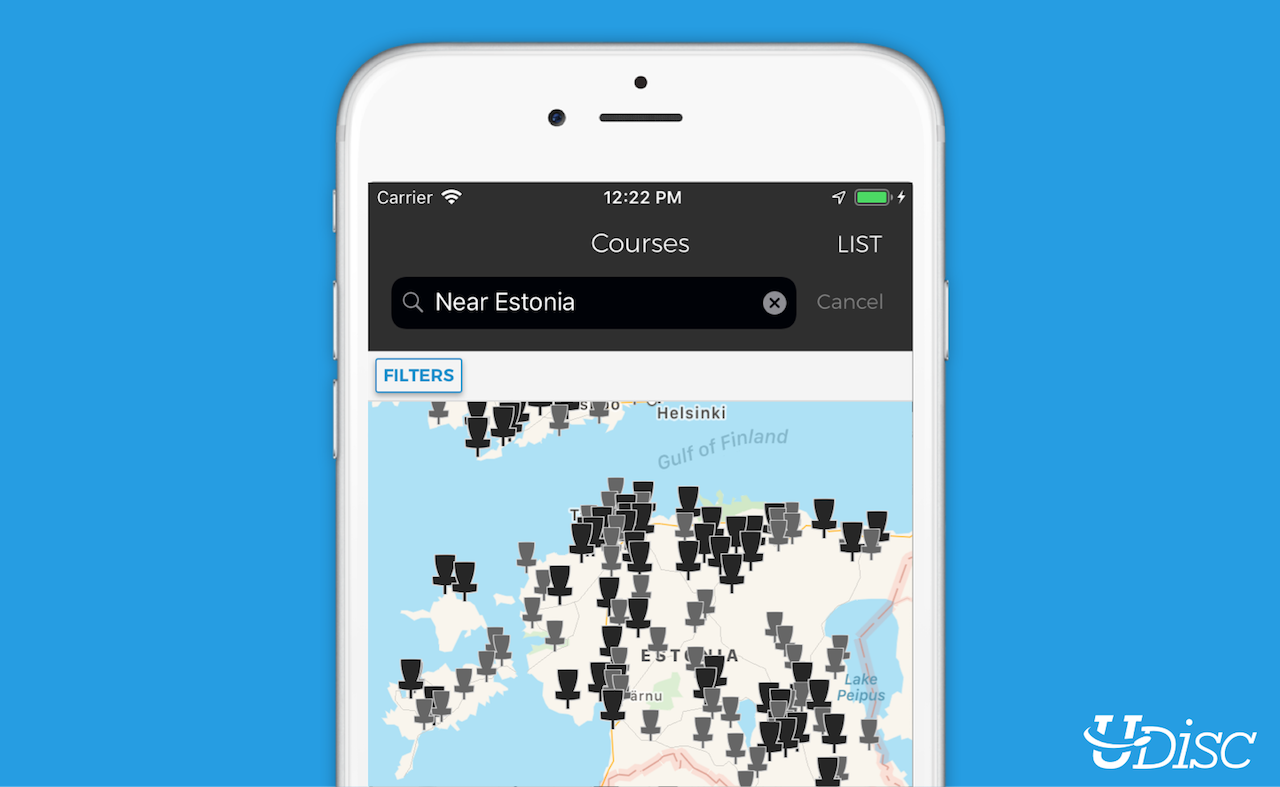 Given their country's level of disc golf fever, it was hard for some Estonians to accept the limitations their native climate put on their ability to grow their games. It was possible to practice outside in the winter, but it was far from pleasant and difficult to find time for (in December, there are only around six hours of daylight per day). Renting out local sport halls wasn't bad, but was sometimes expensive to do and required working out scheduling with other people who wanted to use the space1.
So just a few years ago, a group called Chilli Disc Golf (CDG) came up with a simple solution: create an indoor space dedicated solely to disc golf training. 
It's a solution that's caught on, and Estonia is now home to three indoor disc golf training centers. Two are in its capital of Tallinn and the other is in Tartu.
To learn more about the first of these centers, we contacted one of the minds behind it, Ralf Rogov, as well as Silver Lätt and Kristin Tattar (Estonia's highest rated male and female players, respectively), who both teach and train there. Lätt and Tattar are also a couple and answered our questions together in writing, so their answers are always tagged with both their names in this piece.
How Does It Work?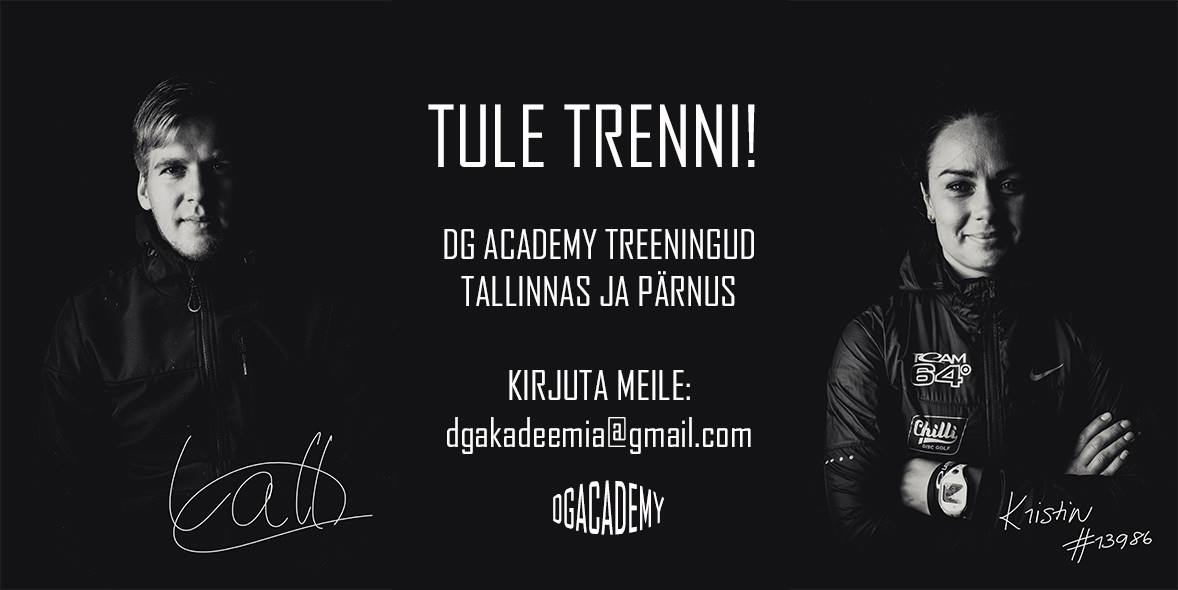 The first indoor center was actually created within just a few months. 

"We [CDG] started thinking of it in the middle of summer, and we opened it on the first of December," Rogov said.
Along with the indoor training center, the group opened up a disc store in the space they found, as well. The center supports itself with store sales and by offering memberships and weekly trainings.
"Players pay a a monthly fee of 30 Euro to take part in weekly training sessions," said Tattar and Lätt. "In addition to getting guidance from professionals once a week, they can also practice for free by themselves during the opening hours of the shop. For others there's the possibility to buy a day/month ticket to practice in the CDG center."
Rogov said there are "15 training groups in a week and 12 people in every group."
What Can You Practice?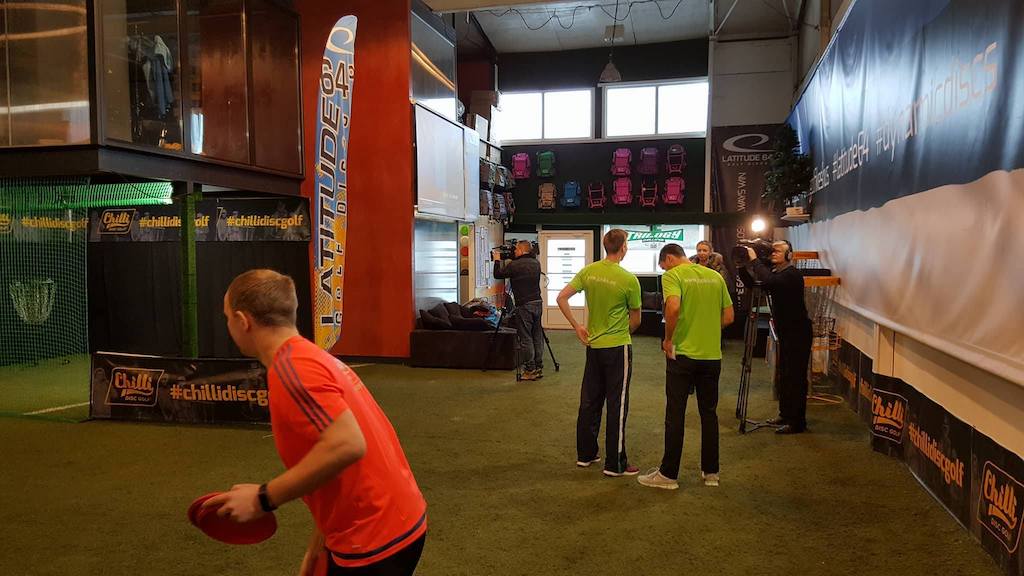 The indoor space created by CDG is 13m x 19m (42 ft. x 62 ft.), and while both Lätt and Tattar wish it could be bigger, they've found ways to practice most every skill possible during their trainings.

"Once a month we have a putting league or a Winter Marksman League to see the improvement of our groups," they said. "And once a month we organize a driving training. We have a net there so we throw sidearms and backhands, hyzers and anhyzers, rollers etc. We practice run-ups and technical aspects of throws."
The space is also ideal for putting training, and the pair often make their students practice all putting angles and even set up obstacles to mimic the awkward situations that often come up during competitive rounds.
"We have also added some strength exercises," they said. "We have different kind of rubber band exercises for arms, shoulders and legs, and weights/dumbbells for back, core, and so on."
The Big Question: Do They Help?
Rogov (who appears see in the video2 above) said that there's no one type of disc golfer who trains at these centers.

"We have every type of player: beginner, amateur, and professional," he said.
And though Lätt and Tattar say that beginners often benefit the most from the official trainings, it's a great place for anyone hoping to practice and improve.

"No matter how good you are, to keep in shape, you have to practice regularly," they advised.
For another opinion about how useful the centers are, we turned to Liis Päid, the third-highest rated female player in Estonia.
"Outdoors, tee pads can be really slippery in the winter, and you can hurt yourself or even mess up your throwing technique if you are a bit afraid to throw on an icy surface," Päid said. "But these centers are perfect places to go and work on your technique or your putt at a time of year when my fingers and toes freeze before I even go outside!"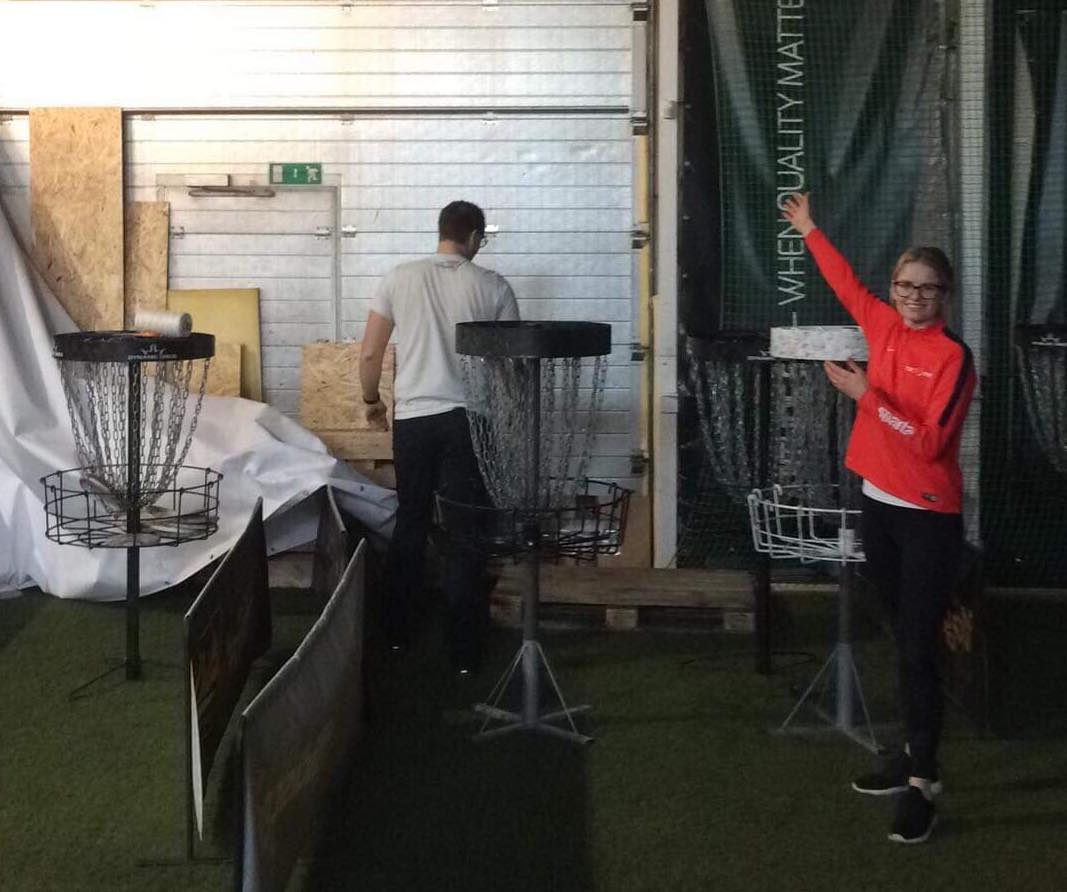 Päid also mentioned that she wished the centers had more space so that it would be possible to see a disc's full flight, but she realizes that that kind of space is expensive to come by. 

"It really doesn't matter what conditions the place has," Päid added.  "If it's warmer than outside and has at least 10m (33 ft.) of space, you'll just need a basket and a net and you can start practicing."

So, a 13m x 19m heated area with multiple baskets, moveable obstacles, and nets built with the full expectation that eager players would throw disc after disc in it? That more than checks all the boxes.
"I've been to both of the centers in Tallinn, and in my opinion we need more," Päid said.
1. Tattar and Lätt noted that people still "use local sports halls" in many areas of Estonia.
2. The video in the final section is courtesy of Ralf Rogov.