This year disc golf fans around the globe were able to follow 30+ events on UDisc Live, nearly every weekend from mid-February through mid-October.
The 2020 season will be our fifth (can you believe it?) and we're expanding the schedule to include at least 36 tournaments, including the PDGA Euro Tour, PDGA National Tour, Disc Golf Pro Tour + Silver Series, and several PDGA Majors. Once again, you'll be able to get your weekly fix of pro disc golf with up-to-the-second stats for all the top players in the world.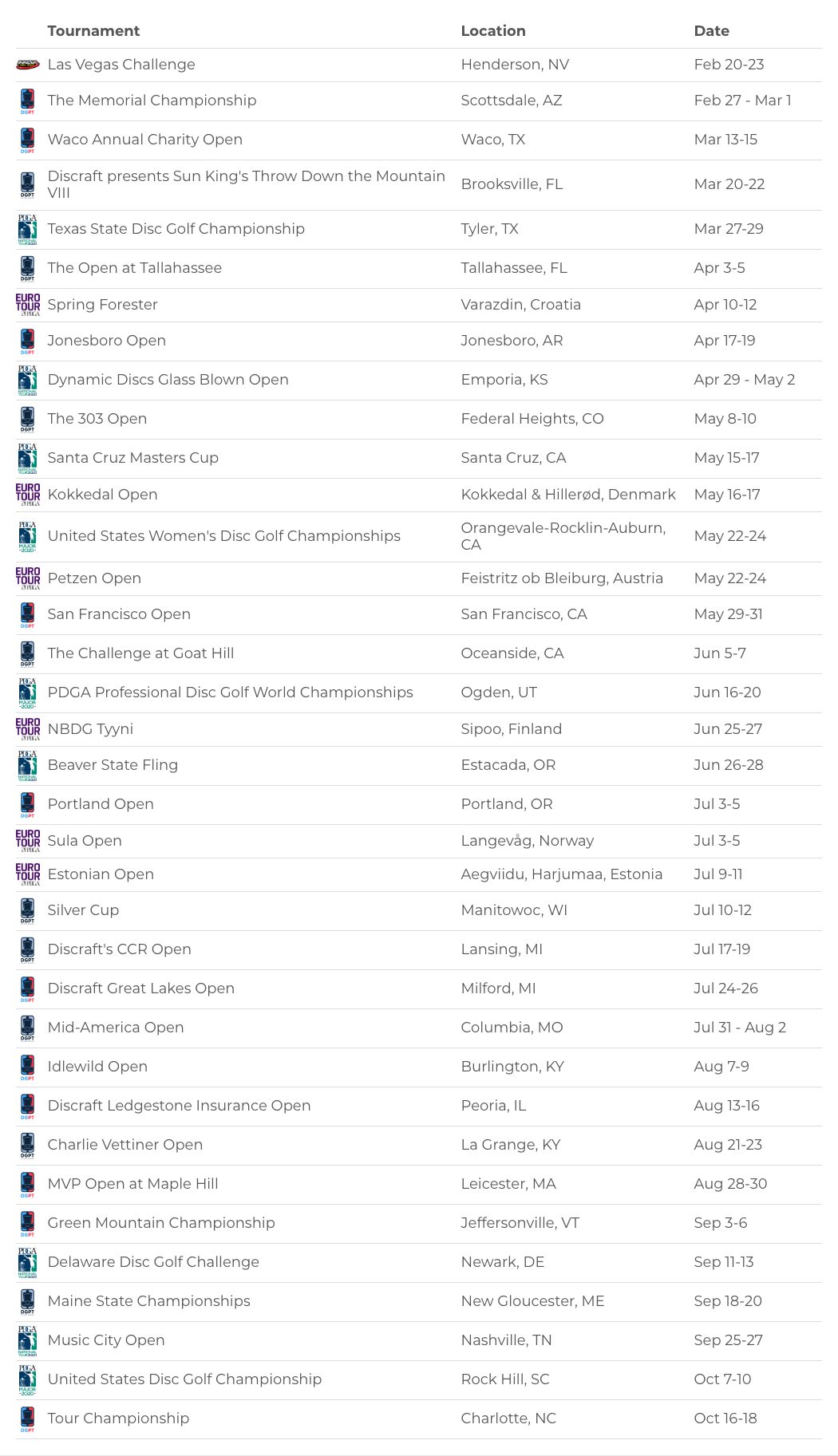 If you are going to any of these tournaments in person, please consider volunteering to keep score for the pros. Check out the full schedule and sign up to keep score on UDiscLive.com.
We want to thank our partners for helping make UDisc Live tournament coverage possible and free to follow for hundreds of thousands of disc golf fans worldwide.
Interested in partnering with UDisc? Please email help@udisc.com.