If you wanted to judge someone's professionalism, there isn't anything much tougher than trial by fire ants.
The professional disc golf photographer Alyssa Van Lanen had to go through just such an ordeal at the 2018 Waco Annual Charity Open in Waco, Texas.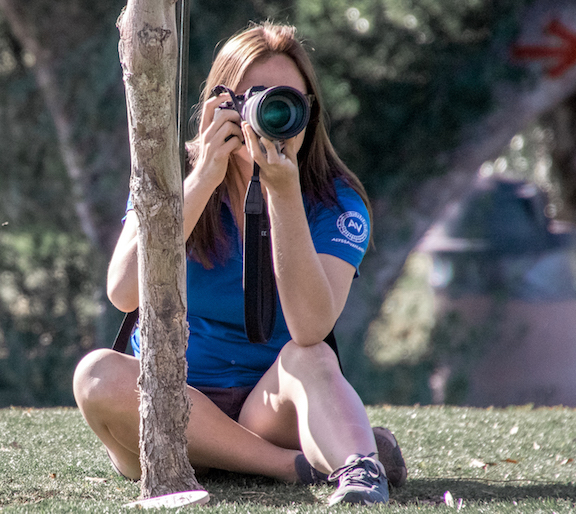 "I tend to like photos from a low vantage point, so a lot of times you'll find me either laying on the ground, kneeling, or under a bush," Van Lanen said. "In Waco last year I was trying to get really low to the ground and laid down on my stomach and then realized I'd laid in a fire ant pit."

Normally, anyone in this position would jump up screaming, frantically trying to brush the attacking ants off. But Van Lanen had a problem.

"People were putting, so I couldn't move," she said.

In a tournament where a difference of over a thousand dollars in winnings could rest on one putt, Van Lanen made the decision to stay in the ant hill while "being eaten alive" rather than risk disturbing the players it was her job to photograph.

"I had to run in the woods afterwards and get them off of me," Van Lanen said. "But when the camera's in front of me, I'm just so focused on the shot I'm getting."
It's this sort of dedication that has helped Van Lanen become one the few people in the world who has been able develop a career around creating disc golf media. She has earned the respect and business of organizations like the the Professional Disc Golf Association (PDGA) and Disc Golf Pro Tour (DGPT), both of which have current contracts with Van Lanen to photograph their events.

Her doggedness has also been noticed by the players themselves, as you can hear in this JomezPro footage from the 2018 Glass Blown Open commentated on by professional disc golfers Nate Sexton and Jeremy Koling:


However, Van Lanen isn't satisfied with just being one of the most prominent photographers in the sport. She has also begun exploring videography and is creating new ways for average disc golfers to see the world and spend quality time with their favorite professional players. We talked with her about these endeavors and what experiences and talents led her to her current professional pursuits.
More Than Child's Play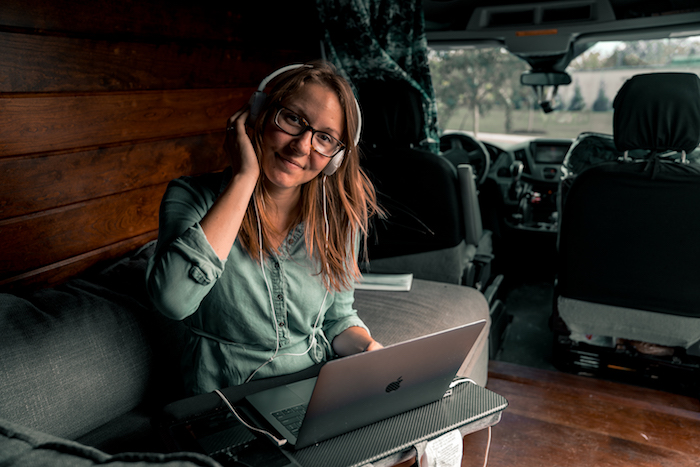 Van Lanen credits the beginning of her love affair with photography to an aunt. 

"She always brought her camera everywhere," Van Lanen reminisced. "At family events we'd go to together, she'd show me what she was doing, and I got to see the behind-the-scenes things you wouldn't get to see unless you know a photographer."

Even at a young age, Van Lanen was intrigued by the more technical side of the art and creating images not everyone could produce.

"One of the first times I was super fascinated was when she showed me that when you put a camera in manual mode, you could take pictures of things you otherwise couldn't, like fireworks," Van Lanen said. "I knew how to do a long exposure before I even had a camera that could do it."
She also discovered early on a penchant for the long spells of detail-oriented solo work needed in the editing process. Despite an extroverted nature, she could happily spend hours alone in her room organizing her early photos and creating collages.
From Passion to Profession
As Van Lanen grew older, she also began to travel more, and her interest in doing justice to the beauty of the places she visited led to ever more advanced photography equipment. Eventually she got to the point where she was asking herself, "Ok, what can I actually do with this?"

It was a good question because, along with the equipment, Van Lanen admitted, "I spent more time learning about photography in school through books, articles, and videos than the things I was actually studying." But of the various callings Van Lanen could have heeded with her passion, sports photography was one of the least expected. Still, that calling came with the voice of James Van Lanen Jr., her father. 

"My dad runs a tournament called the Silver Cup in Wisconsin," Van Lanen said. "When I started getting into photography, he said, 'Hey! You should come home and do photography for my event.' I had no clue what I was doing because I'd never shot anything moving faster than a normal scene. But I played disc golf and had the basic photography skills and put it together to help him. He ended up upgrading my gear as payment, and then I felt like I really needed to get good at it."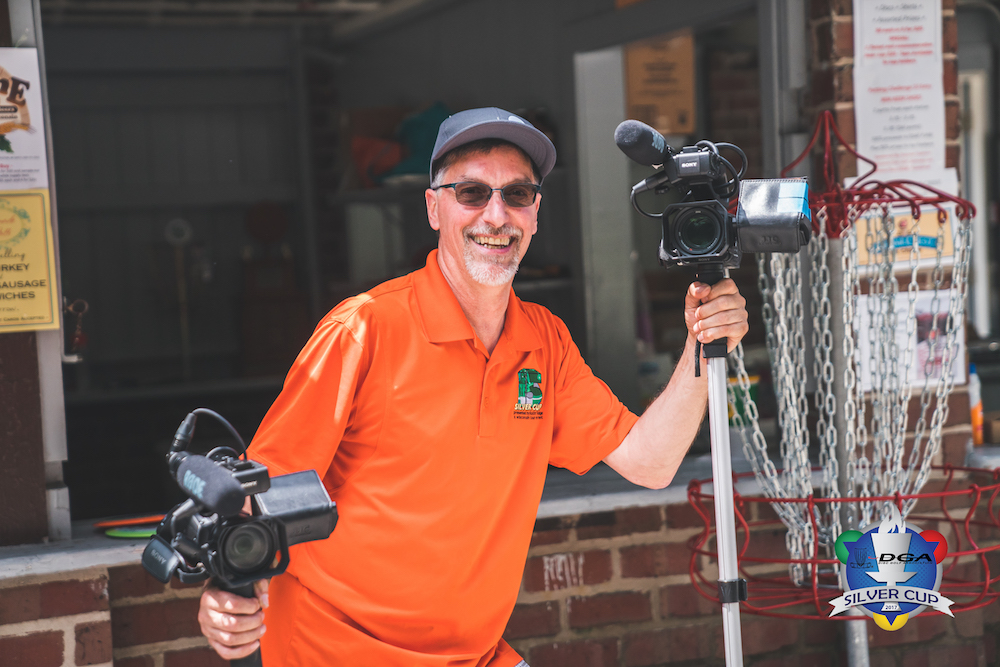 That was in 2013, and Van Lanen has photographed the event every year since. The 2016 edition of the Silver Cup was on the DGPT schedule, and that seems to be the year when things really fell into place. Van Lanen worked that event beside a more experienced disc golf photographer, Lauren Lakeberg, who was taking photos for the DGPT at the time. 

"I saw how good her photos were and thought, 'Whoa! What's she doing?'" Van Lanen said. "I was taking photos but watching her out of the corner of my eye, sitting next to her while she was editing and picking her brain about that. Really, it was pretty inspiring for me to see how she made it all work."

Around the same time Van Lanen also met and began a relationship with professional disc golfer Nate Perkins, all of which coalesced into the next big step to Van Lanen's current work.

"Nate somehow convinced me to jump in his Prius and sort of go on tour," Van Lanen said.

By June 2017, Van Lanen had an official contract to photograph for the DGPT, and she hasn't looked back since. 
On The Job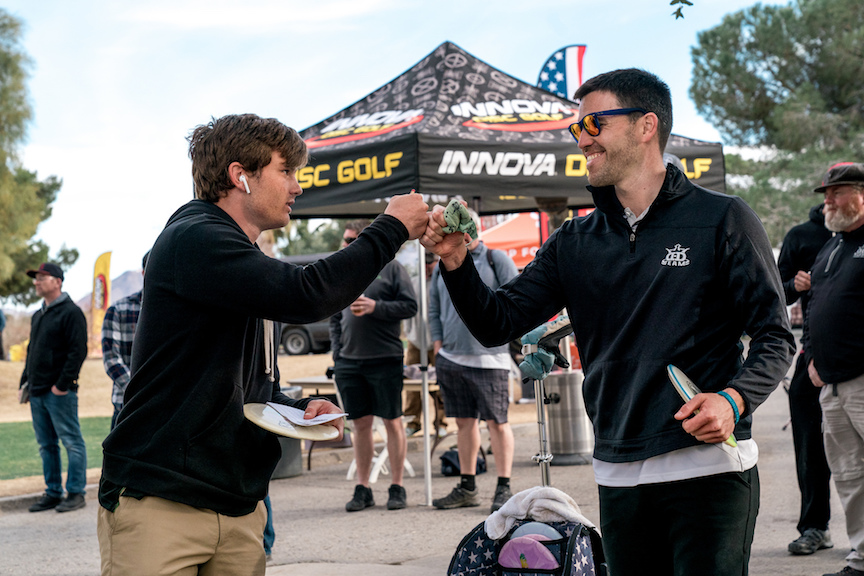 Along with the high quality of her work, one reason Van Lanen was able to rise so quickly to the top of the pack in disc golf photography was her decision to tour.

"I realized that the only way that disc golf photography could be sustainable was to be on tour all of the time," she said. "It costs a lot to travel back and forth between home and tour stops, and it's also more draining. Staying on tour is how pros make it in the beginning, too. I noticed that the pros who aren't cashing every week, the only way they're able to sustain themselves is by making just enough to get to the next stop."
Also similar to those touring pros who eventually find success, Van Lanen has steadily honed her craft with each passing event. She said that when she first started, her techniques were mostly "trial and error." Now she has clear ideas of what she wants to achieve and how to do it.

"The photos I need are ones that show off the crowds as much as possible, show off the all the banners and sponsor assets, make the course look good, and whoever played well that day," Van Lanen said, ticking them off matter-of-factly.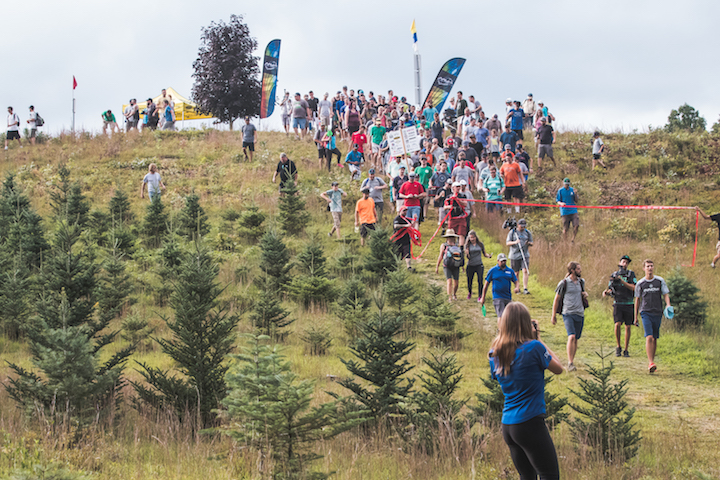 "I try to take care of those first ones even before the tournament," she continued. "Like taking pictures of the course with the lighting at sunrise or sunset. On day one, you have to imagine your brain taking a step back and instead of just seeing a player or a hole, you're trying to figure out how to make an entire place look good. It might be important to show off a sponsor's tent, for example, but you don't want to look at a tent, you want to look at an amazing picture of Ricky Wysocki driving, and then there happens to be a tent behind him."

This year, Van Lanen is doing disc golf photography full time and is booked for 19 events by the DGPT and PDGA, which she says "doesn't sound like much, but is really a lot of work." 
Expanding Disc Golf Experience Beyond the Course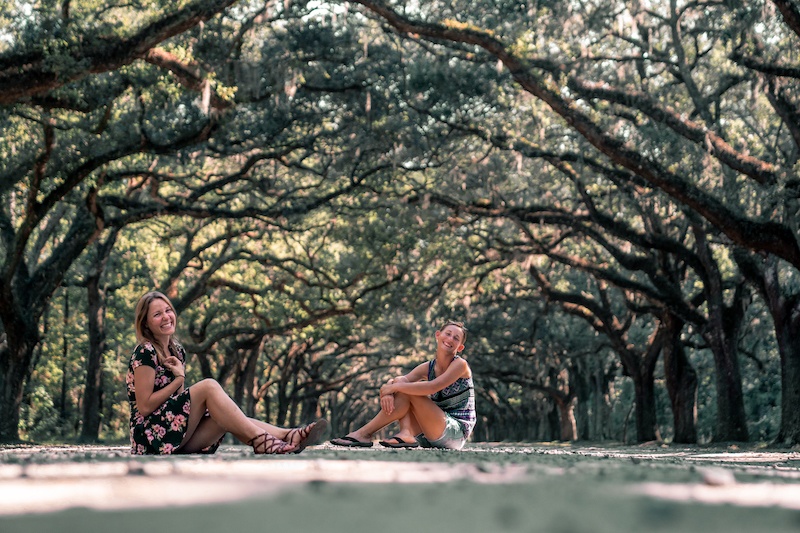 Along with photographing some of the biggest events in the sport, Van Lanen is one of the pioneers in the fledgling disc golf tourism industry. She produces the Disc Golf Tourist vlog series, where she and four-time Open Women World Champion Paige Pierce document their adventures. However, unlike most disc golf vlogs, the focus isn't so much on the sport as the vibrant cultures of the places playing the sport can take you. So far, the series includes destinations as varied as Savannah, Georgia and Mijas, Spain.

At the end of last year, Van Lanen and Pierce did more than travel as a duo and invited anyone interested in an event-filled trip through Croatia with a World Champion to join them. At this year's Canadian Championships, they plan to do a Disc Golf Tourist Meet-Up, another venture that offers a unique way for fans to interact with pros.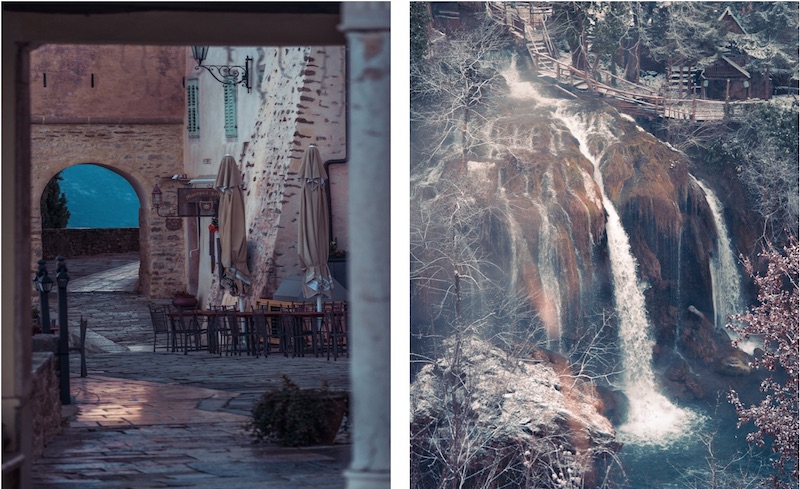 "A Meet-Up is kind of an afternoon out with the pros," Van Lanen explained. "A lot of pros are running disc golf tournaments, C-tiers, flex-starts, and other different things. But we want to do something that's more focused on the hangout side of things. So we might have a putting event or something, but then we'll have other things like playing pool against a pro. Because who doesn't want to play pool against Simon Lizotte, for example? You get to just hang out, buy your favorite pro a beer, and be in a more relaxed situation than a clinic."
Pushing Limits and Looking for Open Doors

With her growing photography business and her push into the worlds of videography and tourism, Van Lanen has a lot of irons in the fire. When asked whether she has a vision for her future, she didn't have specifics. However, what she did have were goals for self-improvement and a certainty that striving towards them would provide fruitful options in the future.

"Right now, I'm trying to learn as much as I possibly can about the industry and perfect my art," she said. "I've always been the type of person who has wanted to improve constantly, whether in photos, video, music, or whatever. I just want to be as well-versed as I can. And I think when you're passionate about the things you're doing, doors just open. So right now, I plan to get better, push my creative limits, and see what happens."


If you're interested in supporting Alyssa Van Lanen and all she does for the sport, consider contributing to her Patreon.


Note: Pictures not credited to Van Lanen were often edited by her.