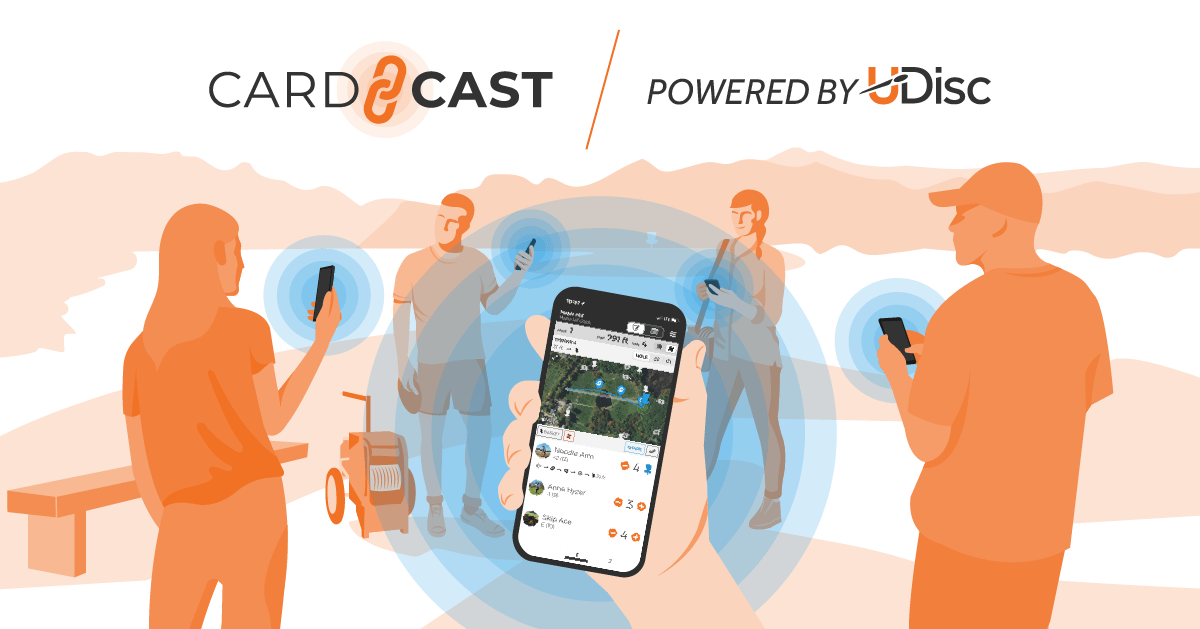 You may have recently noticed that a LIVE badge now accompanies active scorecards in the UDisc app. That was an upgrade that allows players to share their scorecards with friends while they play, meaning scorekeeping can be done by anyone in the group from any phone. Just input a score, and whoever has the card open on their phone will see scores sync instantly. And with an update this week, there's even more you can do with this functionality.
Welcome to CardCast Powered by UDisc
This ability to share scorecards in real-time is called CardCast, and it gives casual rounds the same collaborative updates and info-for-all convenience as UDisc Leagues and UDisc Events.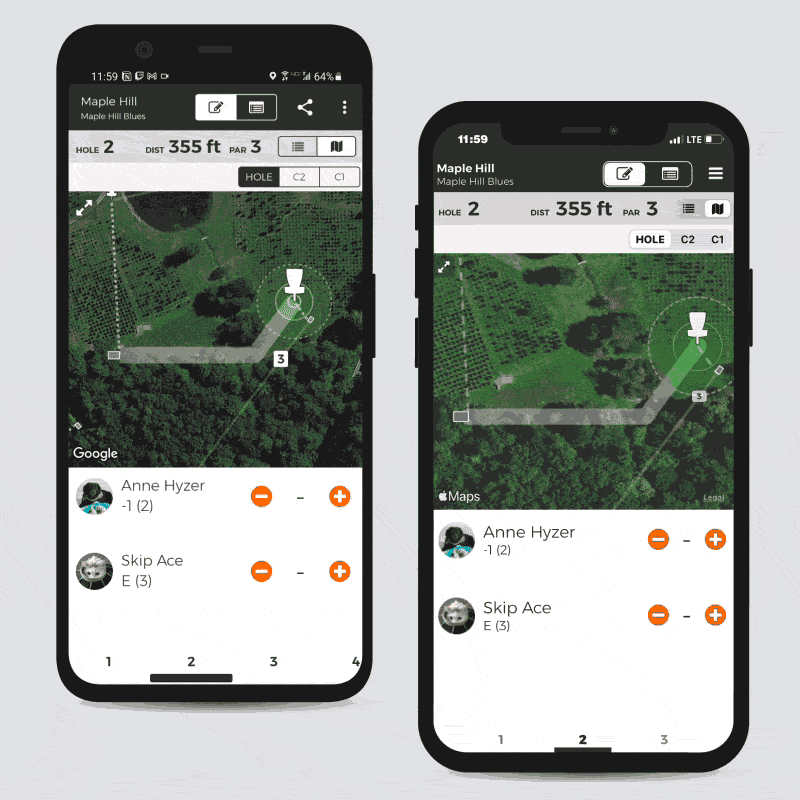 As of this week, CardCast boasts even more connectivity: You can now send your rounds to people who aren't on the card, too. And it all comes via a shareable URL.
Want to brag about scores to your buddy who is stuck at work (and make them just a bit jealous that you're getting a round in)? Use CardCast.
Mom and Dad want to see if all that extra fieldwork is paying off? Drop them the link.
Crossing that bucket list course off your list and want your followers to see how you play?
CardCast has you covered. 
How to Share Your Scores with CardCast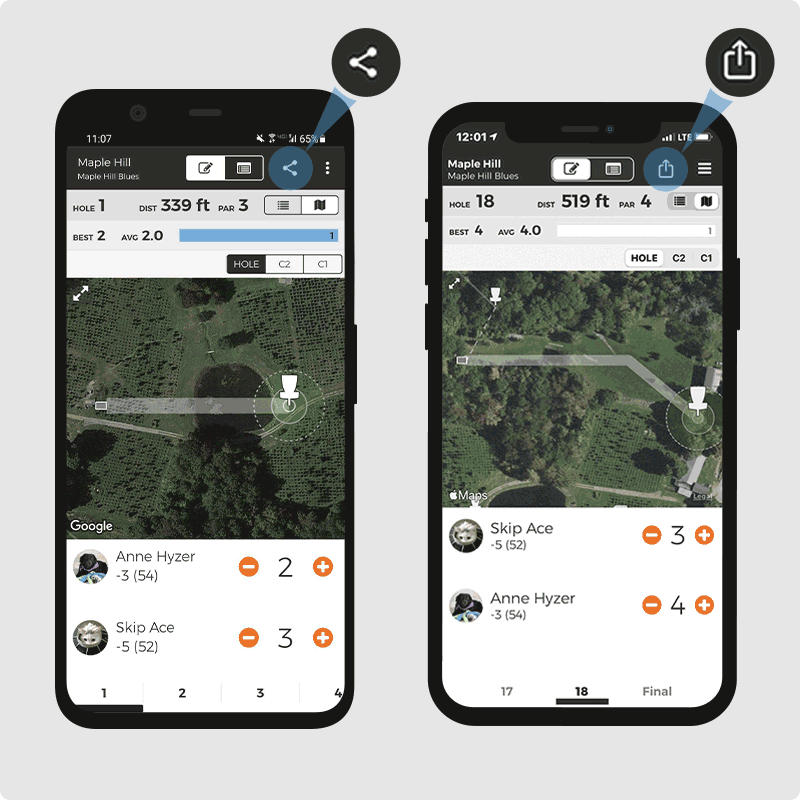 Just like most other functions in UDisc, sharing your scores with CardCast is as easy as tapping a button. 
Start a scorecard.
Tap the share icon in the upper right-hand corner of the scorecard screen.
Copy the link or share it to your app of choice!
You can send your round via text message or post it to your favorite social media platform. Your friends who missed out on the action can easily cheer your birdies (or razz your bogeys), and they'll see your scores update the moment you enter them in the app.
Think of it as your own personal version of UDisc Live. You may not play like a pro, but you can keep score like one.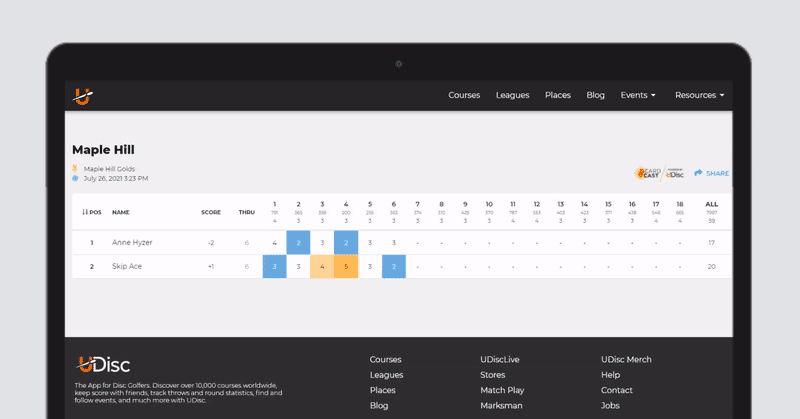 If you're not up for sharing your scores as they happen (we get it – the orange boxes are scary!) you can always do it after the round, too. Once you've finalized your scorecard, you'll now see a SHARE SCORECARD WITH CARDCAST button that will take you to the same link-sharing screen as you would find during a round.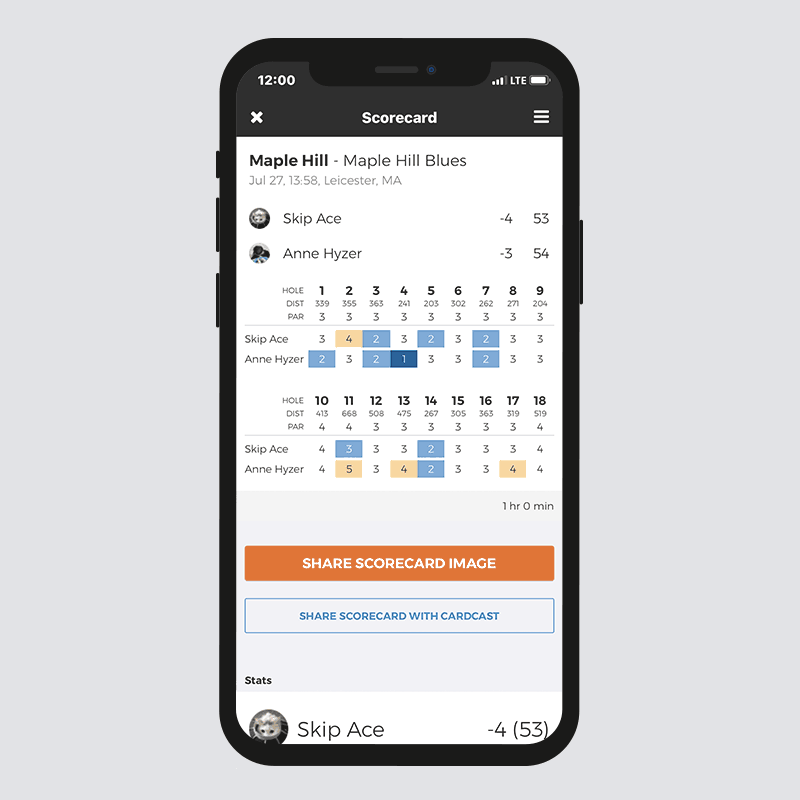 CardCast is now available to anyone with the UDisc app. Just make sure you have version 13.1.0 or higher from your app store, and start sharing.