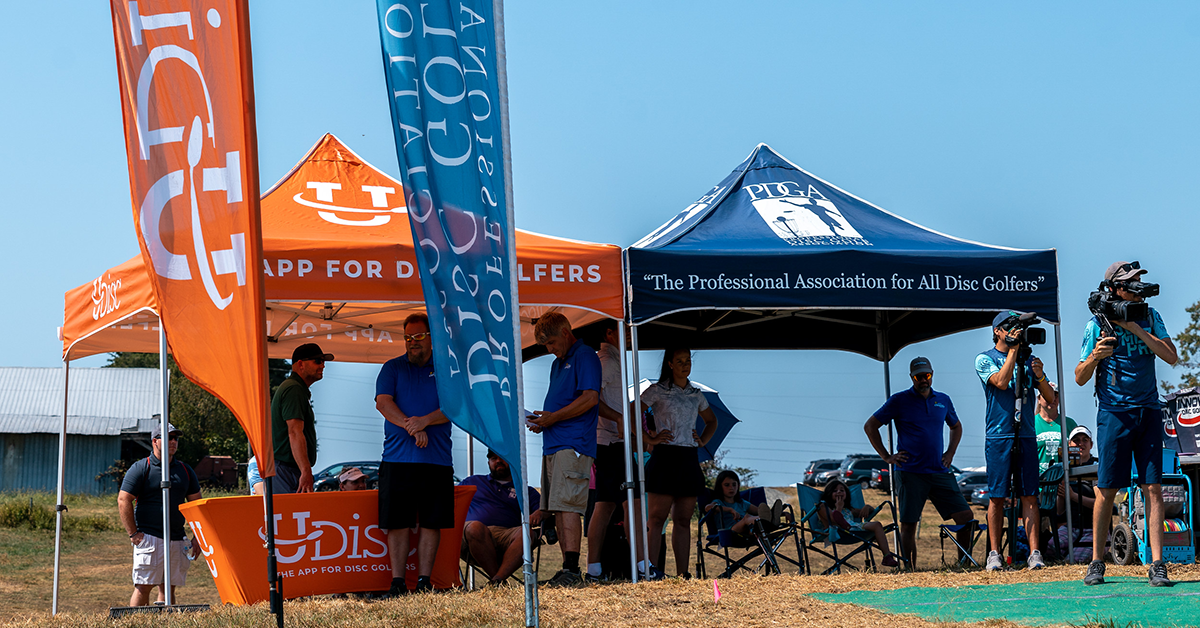 Editor's note: As of October 1, 2021, PDGA membership benefits do not include a free upgrade to UDisc Pro.
When competitive disc golfers renew their PDGA memberships for the 2021 season, a familiar benefit will again be included.
UDisc and the PDGA have re-upped their partnership for the coming year, meaning PDGA members will receive a free upgrade to UDisc Pro as part of their benefits package.
Not a member yet? First-timers who join the PDGA via the UDisc app will receive $5 off their annual fee.
It's all part of a relationship that has been going strong for three years.
"The PDGA has been a tremendous partner since we first started working together in 2018," UDisc Co-Founders Matt Krueger and Josh Lichti said. "We're excited to continue growing as a team and helping to improve disc golf through technology as the official app of the PDGA."
While the UDisc Pro bump might be the headliner of the agreement, there are also other enhancements in the works. The two organizations plan to work together to sync their disc golf course directories, for example, to reflect the more than 10,000 disc golf courses on the planet.
Additionally, tournament directors of PDGA-sanctioned tournaments and leagues will be able to score their events with the UDisc app and merge their data with the PDGA website in hassle-free fashion.
"Making more tools available to disc golfers is always our top goal," Krueger and Lichti said. "We're excited for tournament players and event directors to be able to bring the familiar interface of their day-to-day UDisc experience into their competitive rounds in the near future."
How Do I Get The PDGA New Member Discount?
A PDGA membership supports the many, many things the sport's governing body does to grow and support disc golf across the world. It also lets you earn a player rating and points at PDGA-sanctioned events, while members in North America and some other parts of the world also save money by not paying an additional fee for non-PDGA members at PDGA-sanctioned tournaments. 
If you're a UDisc user—free or Pro—you can get a discount when you sign up for a new PDGA membership. Here's how: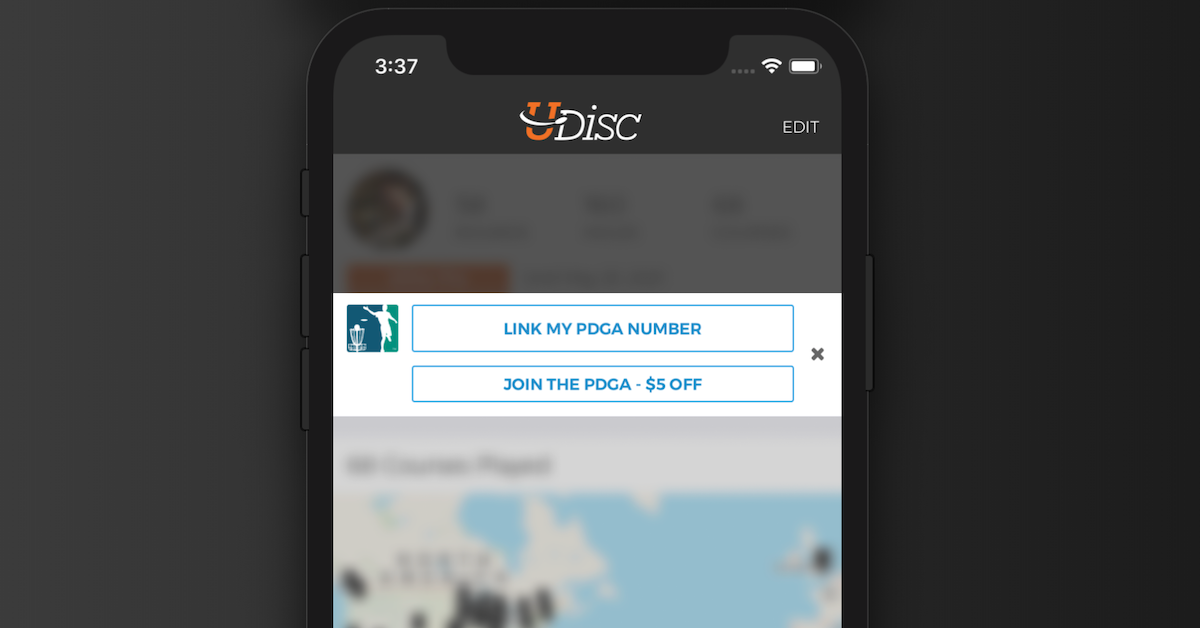 1. Check your Profile tab in UDisc.
2. If you aren't already a PDGA member or haven't synced your UDisc account with your PDGA membership, you should see a rectangular button at the top of the page reading, "Join the PDGA - $5 off."
3. Tap the button and it will open up in the PDGA website where you will see a coupon code in an orange banner at the top of the page.
If you don't see the button after following these instructions, reading this UDisc help article will give you more assistance.
OK, I'm a PDGA Member. How Do I Get Free UDisc Pro?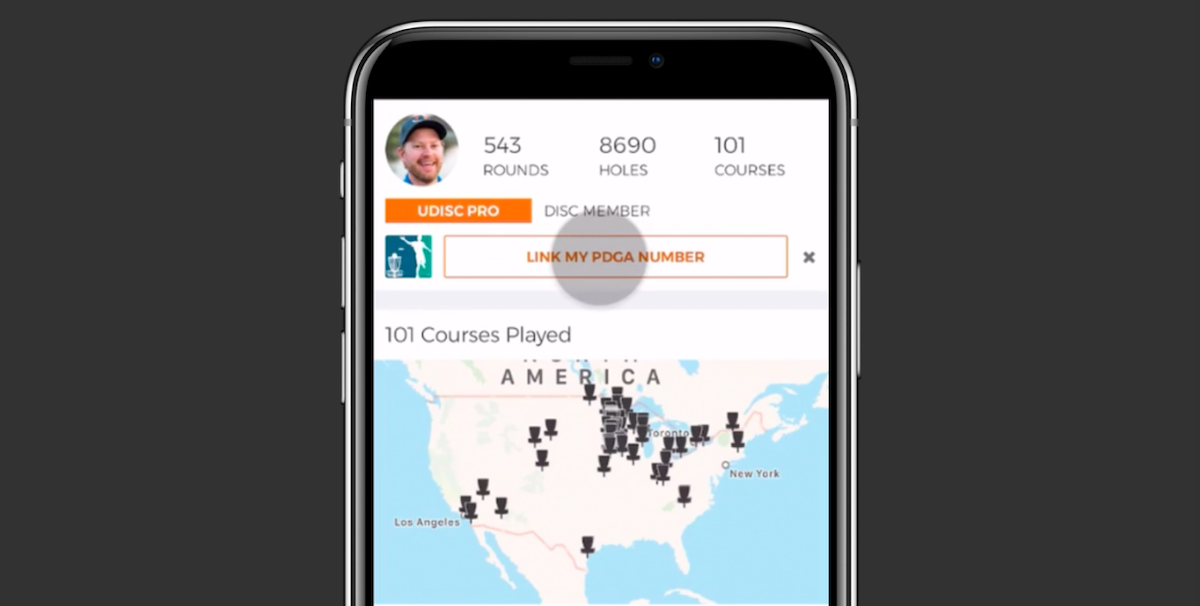 1. Install the UDisc app from the App Store or Google Play Store (it's free to download).
2. Open the Profile tab in the app and select Link my PDGA Number.
3. Enter your PDGA membership ID number. You'll receive a verification email to the same email address that you've associated with your PDGA member account.
4. Click the verification link in your email, and then open the UDisc app again.
If you never received any verification email, please note that it goes to the email address associated with your PDGA membership account (which may be different from your e-mail associated with UDisc). Feel free to reach out to help@udisc.com, and our team will be happy to help you to verify your PDGA membership manually if you're not able to access the verification email.
If you've already linked your PDGA account on UDisc and have renewed your membership, you'll automatically receive the benefit of UDisc Pro. It may take about an hour to link up your PDGA renewal with your UDisc Pro account, but then you'll see the renewal applied. If you've never attempted to link up your PDGA membership with your UDisc Pro account, then please review the five steps outlined at the top of this section.
Find Your Friends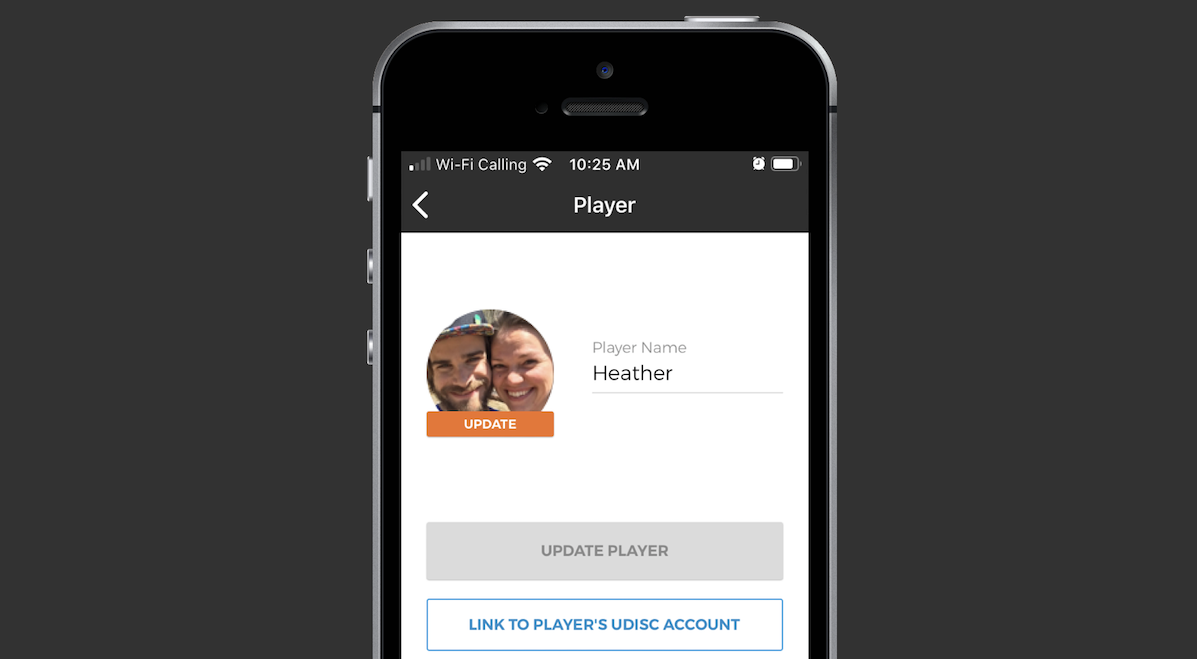 When your friends sign up for the PDGA, you can find and connect with them in the app if you know their PDGA number.
Just go to the More tab and then select Players in the app. Once you've chosen the player, tap "Link to Player's UDisc Account" from which point you can enter your friend's PDGA membership ID number. As PDGA members in UDisc Pro, your friends will enjoy unlimited scorecards, leaderboards, and scorecard syncing for when you play a round together.
Score Your PDGA-Sanctioned Event With UDisc
UDisc is preparing to release a platform that will allow tournament directors to run their events in the UDisc app. Based on the UDisc Leagues framework that has already been used by more than 1,000 leagues, UDisc Events will also feature live leaderboards and contactless check-in while allowing players to keep track of their scores and statistics on UDisc. If you're interested in joining our beta program for UDisc Events, please email events@udisc.com.