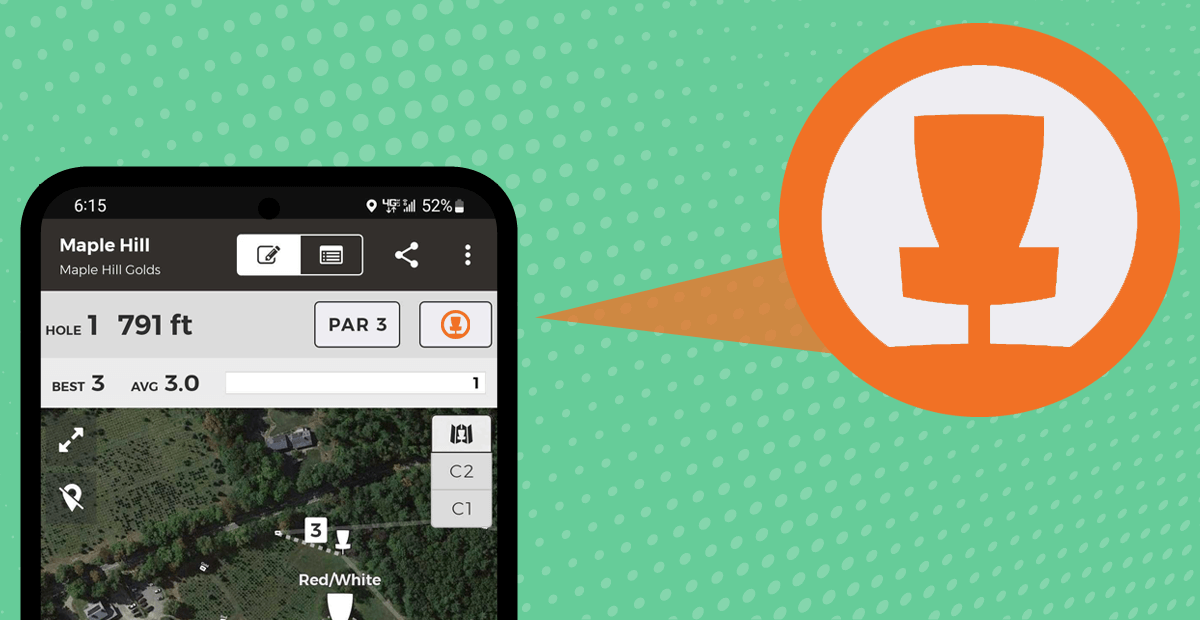 Have you ever been playing a course where you know there are A, B, and C positions on hole 1, but the UDisc layout you selected only allows you to keep score for the A position?
Or maybe you've trekked to Maple Hill, the world's best disc golf course, and you're tackling the Gold layout to feel like a pro. But when you look out over the Christmas tree farm and pond on the iconic 791-foot opening hole, you quiver at the thought of losing the commemorative driver you just picked up at the pro shop and instead opt for the White tee. Sure, you've saved your plastic, but now you're taking home an inaccurate scorecard that shows an eagle on a par 4 when your heart knows it was really a birdie on a manageable par 3.
While these might sound like minor inconveniences compared to that soul-crushing rollaway the other day, we knew they were impacting the player experience and adding headaches for course managers. Most importantly, we knew they were fixable. 
Now, after more than a year of engineering work, testing, and volunteer input you can keep score accurately on UDisc – no matter which position you're playing to – with Smart Layouts. 
What Is A Smart Layout?
Smart Layouts are the new way layouts will be added and displayed on UDisc. They are derived from an overall map that is managed by a Course Ambassador (see more below), and they allow for easy adjustment of pin positions and tee pads. That means more consistency across layouts and a better disc golf experience. Smart Layouts are available in version 14.5 of the app (and beyond), so make sure you have the most recent version installed on your device!
In UDisc's previous layout system (Classic Layouts, as they are now called in the app), each permutation of a hole needed to be remapped and recreated in a new layout. As a simple example, if your league wanted to play hole 1A this week, hole 1B next week, and hole 1C the week after you needed to create three different layouts.
Now, you'll only need one layout, and all you'll need to do is make sure a Course Ambassador keeps it current (or, just change the pin placement in the app yourself!). That's smart!
(Editor's note: As of May 5, 2022, version 14.5 is available on iOS and will be released for Android in the coming days.)
How Do I Know If My Course Has A Smart Layout On UDisc?
Courses with Smart Layouts now stand out in the app with an orange, circular icon with a basket in the middle of it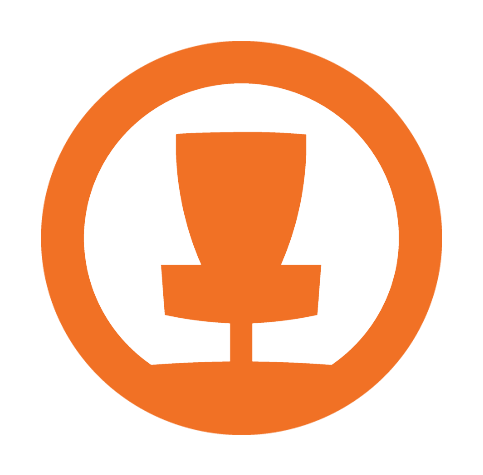 . If the maps are up to date and Smart Layouts have been created, you'll see this icon next to a course's name when you create a new scorecard, or on a course's information popup when you're browsing in the map view.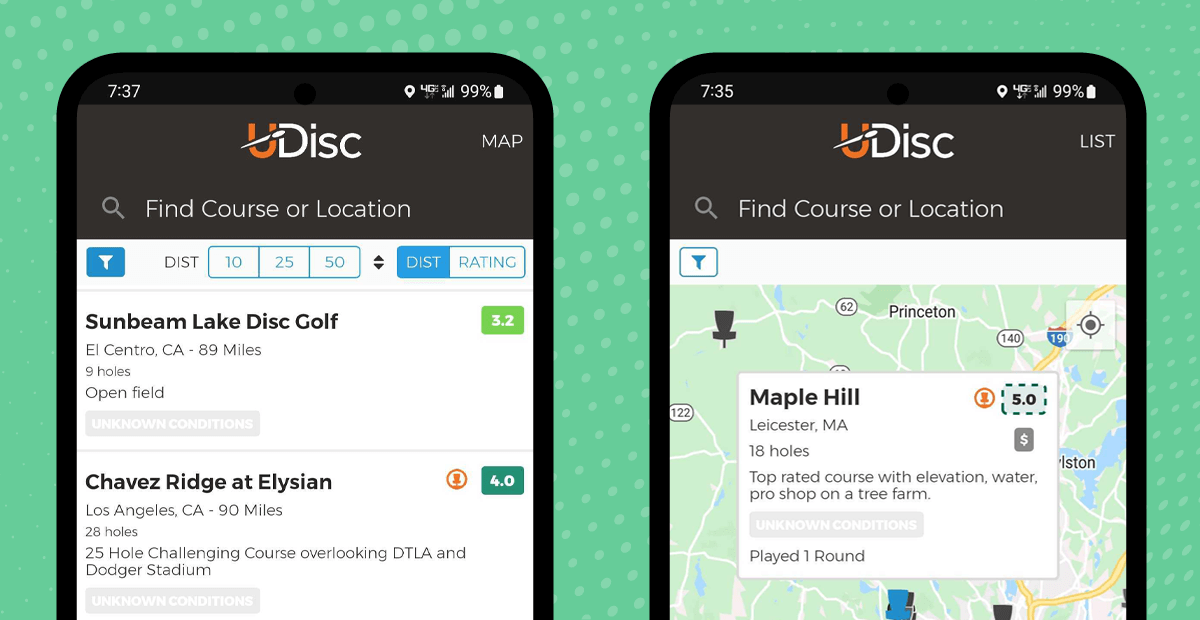 Additionally, when you create a scorecard you will now see Smart Layouts at the top of the layout selection menu.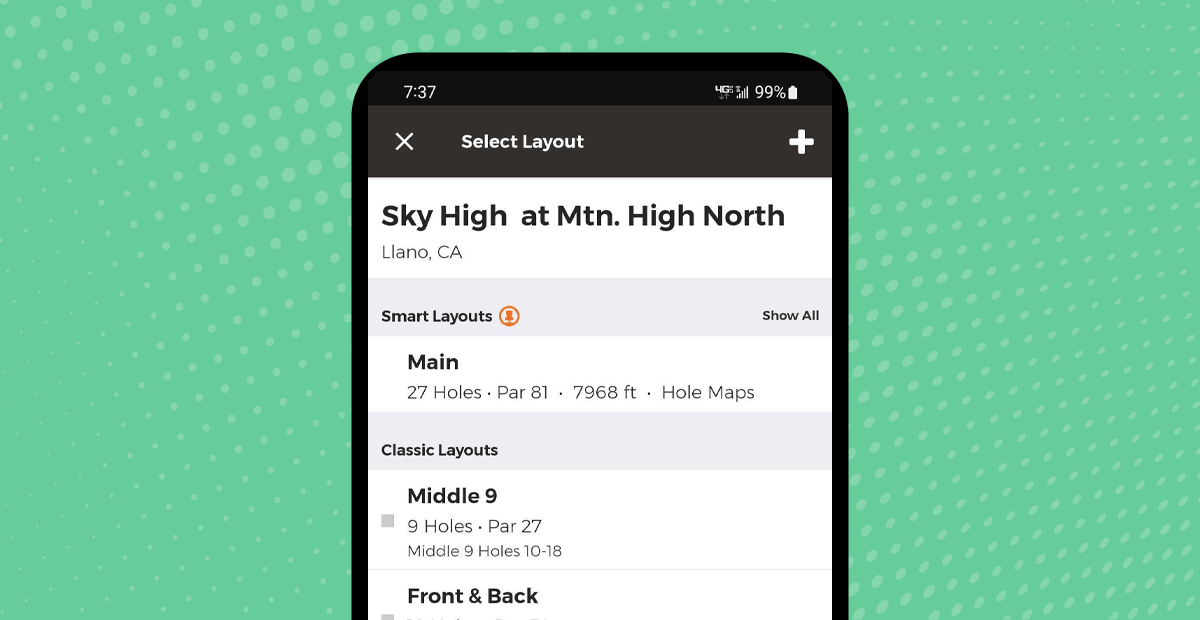 How Do I Change Tee Or Pin Positions On A Smart Layout?
Let's circle back to the examples from the first paragraph.
This author recently teed off with the Main layout at Kit Carson Park in Escondido, California. There are three pin placements on hole 1, labeled Pos. 1, Pos. 2, and Pos. 3. 
The Main layout I selected showed Pos. 1 as the current basket placement on UDisc, but on the course the basket was actually in Pos. 2. If I was still using Classic Layouts, my scorecard would only have allowed me to play to Pos. 1 – a 331-foot par 3 – when in reality I was playing a 412-foot hole (Pos. 2).
With Smart Layouts, it was a quick fix to update my scorecard to the correct position:
Tap the in the upper righthand corner of the scorecard 
Tap "Change Target"
Tap the correct target
Use the back arrow to return to the scorecard
You can do the same thing for your Maple Hill bucket list trip. If you selected the Gold layout but want to play hole 8 from the White tee, here's all you do:
Tap the in the upper righthand corner of the scorecard
Tap "Change Tee" 
Tap the White tee (or whichever tee you want to play from)
Use the back arrow to return to the scorecard
Now, your scorecard will accurately reflect, in both par and distance, which tee you actually threw from and which basket you actually holed out on. Here's a quick video on how it works:
What If My Course Does Not Have A Smart Layout?
While Smart Layouts are, indeed, smart, they aren't automatic. Courses without a Smart Layout need to first be set up by a Course Ambassador. This is a key volunteer who can organize the initial map (all tees, pins, and paths on the course) and create and manage the layouts using UDisc's new Course Tools.
If your course has multiple tees and baskets, but no Smart Layouts, you or a local representative can apply to be a Course Ambassador. In addition to getting the layouts in order, you'll also gain access to course play counts, scoring statistics, and more data-driven insights to help move disc golf forward in your community.
How Do Smart Layouts Impact Leaderboards On UDisc?
For now, leaderboards will look the same as before – the active layouts will each have their own list of standings, with those scores being linked to what is in the ground at the moment. A future update will take all of the nuances of Smart Layouts into consideration.
Now Get Smart!
The best way to experience Smart Layouts is to get out and play! Open the app or check UDisc's online course directory, find a course that has the orange basket icon, and get throwing. If all goes well, you'll be playing a Smart Layout that needs no adjustments – but you can always make them if you want to. 
That's the flexibility that now comes with Smart Layouts. Enjoy your round!