All player quotes in this article come from follow-up interviews and were not taken from the original survey.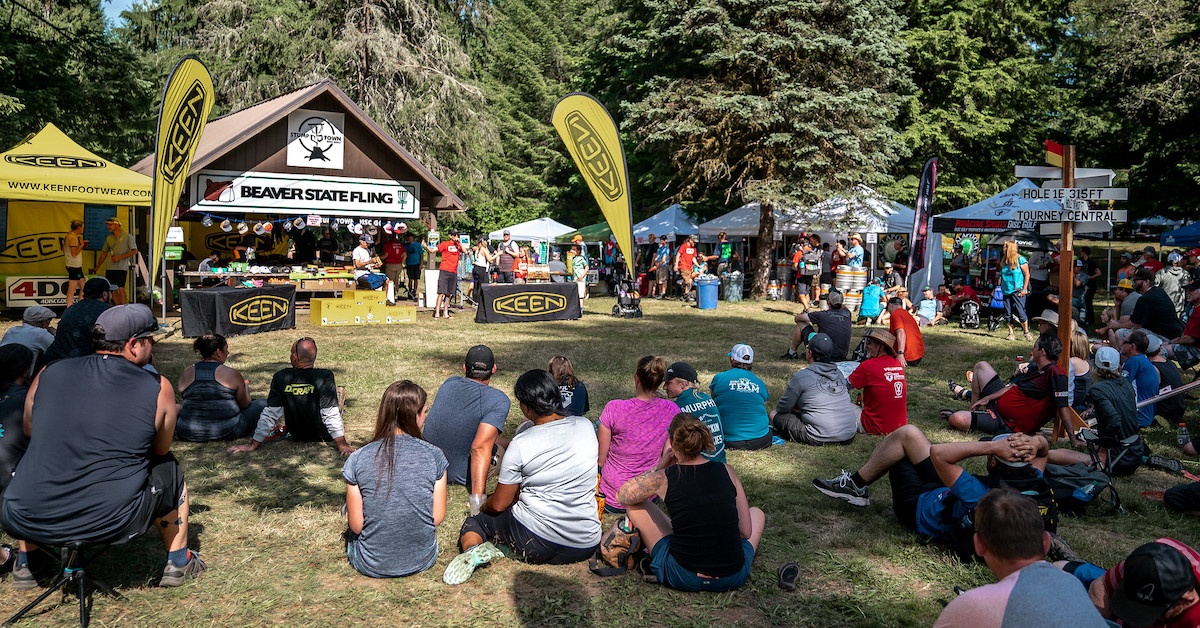 Thousands of disc golf tournaments are run throughout the world each year, yet only a handful land big name players. This is because, with a limited number of weeks in the season, touring pros must carefully pick and choose which events they participate in.
At the conclusion of 2019, we conducted the UDisc Professional Disc Golfer Survey. Its goal was to help us learn more about what factors matter most to pros when they choose tournaments for their schedules so that event organizers looking to attract top talent could better understand how to accomplish that feat.

Below, we go over the four factors that the pros who took our survey consistently pointed to as highest-up on their priority list when picking which tournaments to play.
Location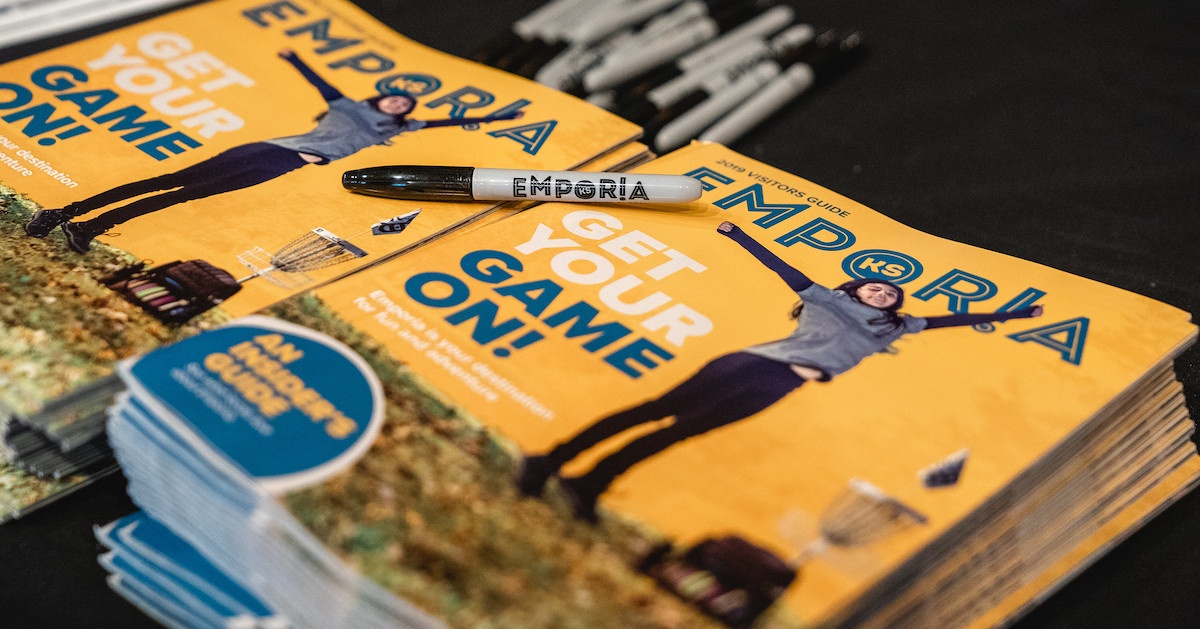 The geographical location of a tournament can lead different professional disc golfers different directions. Of course having a fantastic course in a picturesque setting (e.g., Milo McIver or Maple Hill) is helpful, but it's not the end-all-be-all.
One important aspect of location is the need for nearby infrastructure that can handle a large influx of people. Factors like nearby accommodation options and ease of access to courses are important for touring players.

Additionally, disc golf is still at a point where many players (including many top ones) can only afford to tour if they make their vehicles into living spaces. That makes it important to consider both whether an event is a reasonable drive time from other big events and if spaces for overnight parking are available. 

For example, Missy Gannon pointed to ease of tour flow and the ability to find a place to park her camper as the driving factors in planning her tour schedule.
"I will generally follow the National Tour and Disc Golf Pro Tour, but if it makes more sense to play an A-tier, then I will stray from both tours to do it," she said.
The other part of location are the area activities outside the tournament. Luke Humphries and a few others were able to make a fun memory during the 2019 World Championships.
"After the field events at Worlds, Matt Bell, Tina Oakley, Rebecca Cox, Erica Stinchcomb, Ricky Steehler, Nate Perkins, Chandler Fry, and myself loaded up in the Prodiscus RV in Peoria, Illinois, and drove to the Iowa-Illinois border," said Humphries. "There we picked up hundreds of pounds of geodes along a creek close to the Mississippi River. These are the types of adventures and memories that will last as long as a good tournament finish."

This sort of feedback shows that it could be useful to let players know both what unique experiences your event and the surrounding area offer.
Tournament Director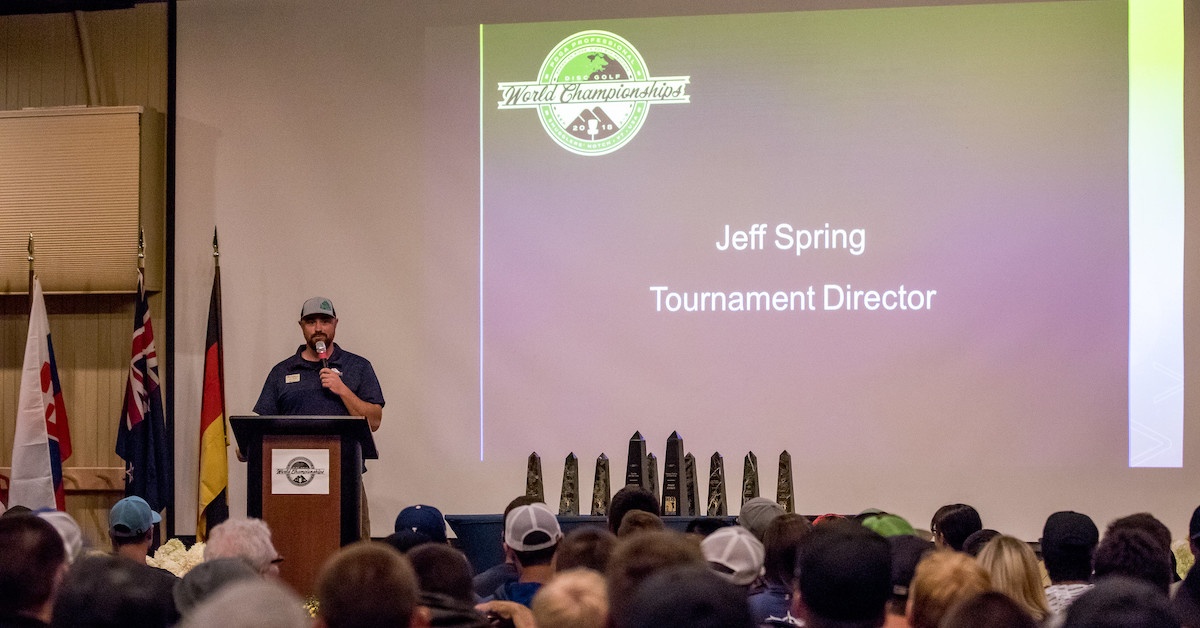 Having an effective leader in charge of a tournament can bring top players back year after year. Some players will even go out of their way to play an event they are confident will be run seamlessly.
"The things I find that speak the loudest about how well-run a tournament is are well-marked out-of-bounds, parking logistics, player designated parking, and overall presentation and professionalism," said Joel Freeman. "I think if disc golf is going to get a better reputation and get the attention of bigger investors, it needs to be more presentable and professional."
Freeman also made it clear that tournament directors (TDs) who take care of the little things, carefully organize armies of volunteers, and fully prepare everyone involved for what is about to happen do a lot to earn his loyalty to an event.

One specific example Freeman gave of something that earned his respect shows the sorts of details that can win over pros. He mentioned loving how TD Joe Douglass and his crew at the Mid-America Open marked OB so clearly that the event basically ran itself. 

Other participants' answers to the survey showed that TDs communicating early, clearly, and honestly about what their tournament was offering made a huge impact on whether pros included it in their touring plans. 
Money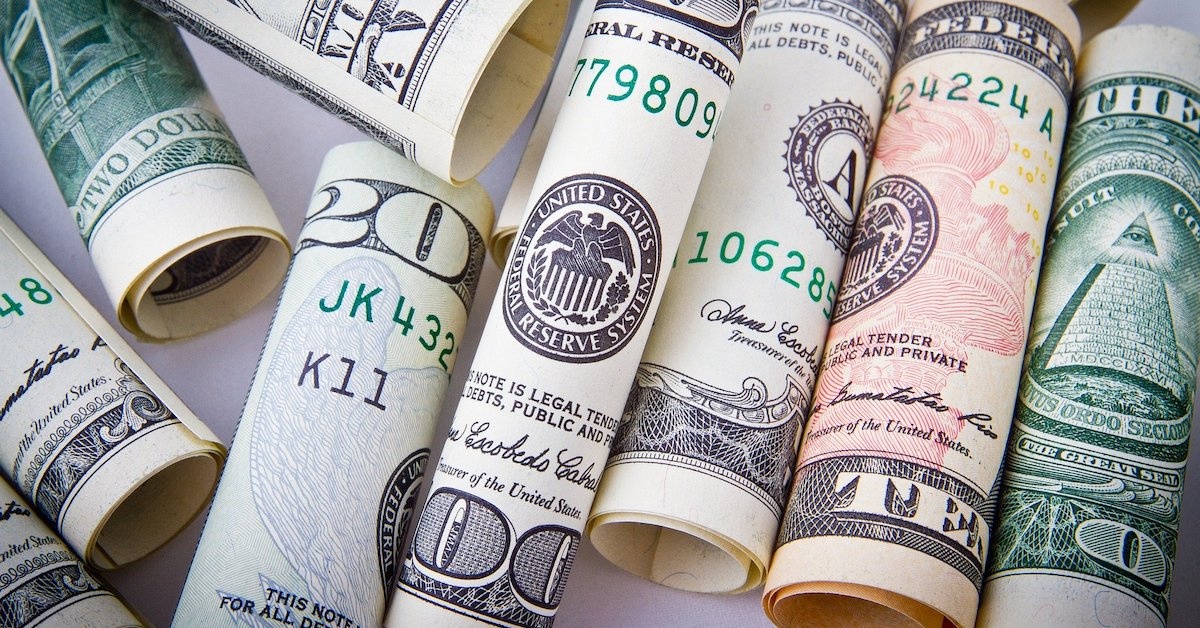 The driving force behind almost every disc golf pro's cash flow is tournament performance. The bigger the purse at an event, the more attention it will naturally attract.
"No matter what a tournament is like, it feels worth going to if you walk away with a big check," said Freeman. "If less than $1,000 is going to first place, it's hard for a top pro to find incentive to go out of his or her way to make any event."
Naturally, the tournaments with the biggest sponsorships, attendance and added cash see the highest caliber of talent. However, there is another portion to the money factor beside the purse.
Personal monetary funds and individual budgets play a huge role as well, especially for players just below the top tier.
For Holly Finley, a large share of her decision is based on sponsorship level and the benefits stemming from that. And for Noah Meintsma, the conclusion when scheduling his tour simply comes down to "the most affordable stretch of events I can play."
Atmosphere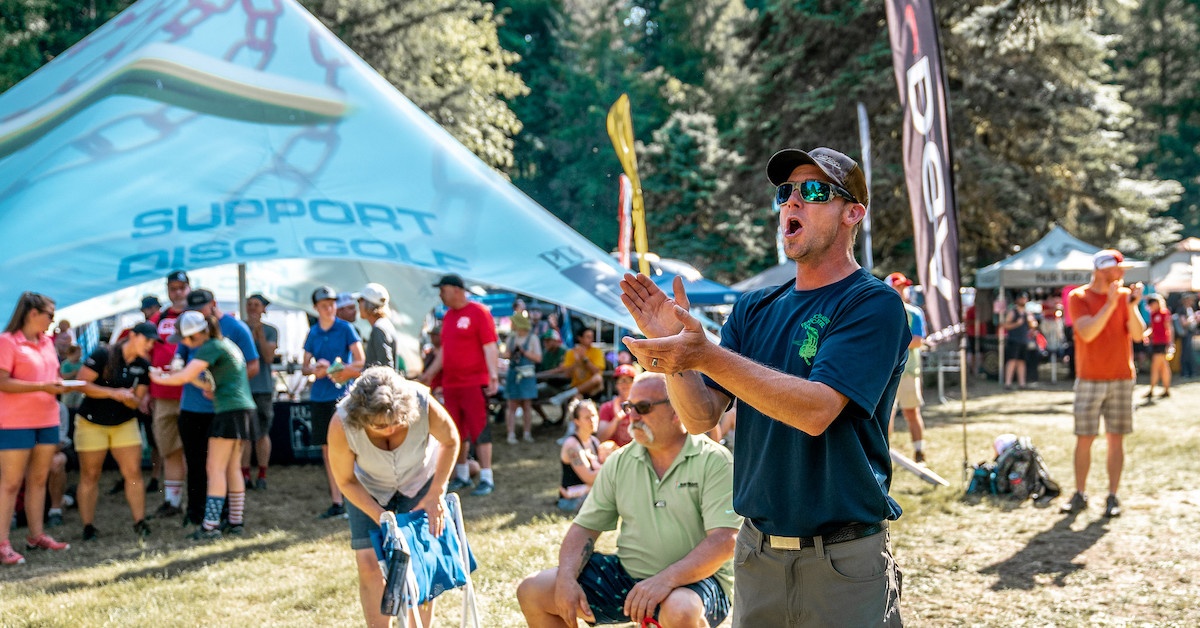 The very feeling of a tournament, its atmosphere, was also important to players. However, we've put it last in our list because it's something that's hard to produce without getting the other factors we've mentioned right. This is due to the fact that if top players don't attend an event, things that create electric atmospheres will probably not be present.

One aspect of atmosphere is media presence. With how media currently works in disc golf, media producers expect to produce revenue via view counts, and having quality filming teams willing to come out to your event depends somewhat on the level of talent your event has attracted. The better and more well-known the players are at an event, the more views the content produced is likely to produce. 

Big galleries also help create an atmosphere pros will want to experience. Becoming a professional athlete means a career in the entertainment field. The top disc golfers enjoy being that source of entertainment for other enthusiasts of the sport as comments Eric Oakley made showed us.

"Playing in front of people gives you that rush that is impossible to replicate," said Eric Oakley. "As disc golfers, we are huge fans of the sport and watching people do amazing things hypes me up, so to see a large amount of people sharing in those kinds of experiences is a spectacular thing. You are starting to see more people choosing to not only follow the lead card, but a plethora of cards. This is an amazing opportunity to showcase some of the up-and-coming players."

But while attendance numbers relate to the quality of the live-viewing experience offered and advertising on the part of event organizers, the names on the registration list will surely affect crowd size, too. The names most interesting to fans will only show up if the other factors mentioned in previous sections are attended to.

Finally, the caliber of an event is important to its atmosphere. Being an A-tier versus a B-tier or part of an esteemed tour can add weight to the feeling of an event. But without an organized TD and money, it's hard to reach (or at the very least stay in) the upper echelons of event status.
But if you do have all the factors in place that will promote an exciting atmosphere, it's also important to think about what could be done to enhance it even more.

For instance, Oakley pointed to Hole 8 at Maple Hill during the annual MVP Open as having a one-of-a-kind atmosphere. There, players get to step up to the tee pad and gaze across the water to a small green surrounded by a large audience buzzing with excitement and eager to watch a continual supply of ace-runs and high-risk throws. Here's an example from JomezPro's coverage of the 2018 MVP Open:



The yells, cheers, and moans from hole 8 can be heard throughout the course every round. Looking for opportunities like this on the course or courses hosting your tournament where exciting fan experience heightens the experience of players can go a long way to creating a memorable atmosphere players will want to experience annually.
Conclusion
We had nearly 30 pros who participated in the survey, and we want to thank each one of them for taking the time to do it. For each player who responded, UDisc also made a donation to disc golf education nonprofit UPlay.

It's our hope that our analysis of pros' answers will help more event organizers better understand what aspects of tournaments they should focus their energies on and, in turn, create more high quality events pros can compete in.