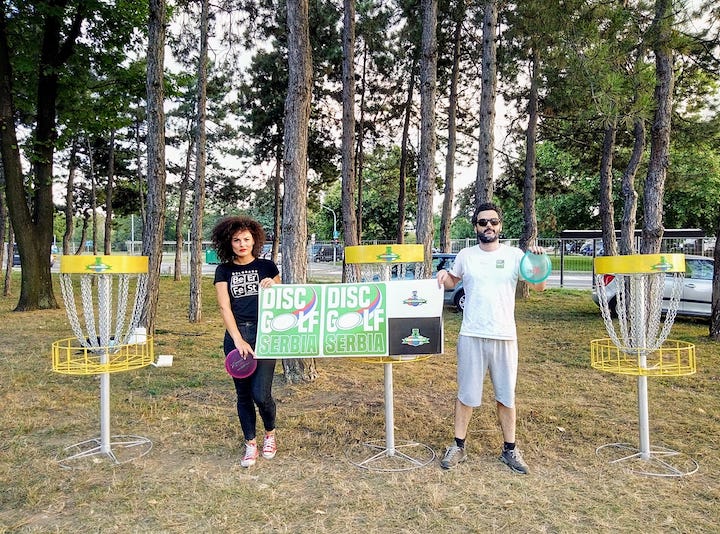 By now, disc golf in Europe's southeastern Balkan states is not unheard of. For example, just last year Croatia hosted the prestigious European Disc Golf Championships. However, it's still a relative rarity.

That's why when we learned of the DiscOver Balkan Tour taking place in the region this year, it grabbed our attention. The tour consists of three events hosted by three countries: Slovenia, Serbia, and Croatia. The second event of that tour, the DiscOver Belgrade tournament, is taking place June 7-8 in Serbia's capital.
Ahead of that event, we reached out to members of the Frizbi Golf Srbija (Disc Golf Serbia) group to learn more not just about the tournament and tour but also about the state of Serbian disc golf. The reply we got painted a picture of a dedicated community that has grown the sport in their country from nothing with tireless community outreach. They are also striving after a milestone many of us take for granted: a permanent course to call their own.
The following interview was conducted in writing, with both Ivan Jakovljević and Milan Todorović of the Serbian disc golf group Frizbijak collaborating on answers. It has been edited for clarity.
UDisc: How long has disc golf been played in Serbia, and what people were important to getting the sport started in the country?
Ivan & Milan: Three years ago literally no one in Serbia had a clue what disc golf was...
The story begins in Belgrade where a group of enthusiasts called 'Frizbijak' started their adventure of promoting a completely new sport to the local community. Since then we worked hard and continuously on making disc golf available to every person here. Through numerous free public training sessions, PDGA sanctioned and unsanctioned events, and social media and TV/radio appearances, we educated the nation and recruited our first registered players. We presented the sport to thousands of children, closely working with the Novak Djokovic* Foundation on the project. 
*[Novak Djokovic is a famous Serbian tennis player who is currently ranked #1 in the world]
UDisc: Can you say a little more about working with the Novak Djokovic Foundation?
Ivan & Milan: We were part of Novak Djokovic Foundation's annual project 'Friendship Games' (original title 'Drugarijada') on Kopaonik Mountain. Every year they gather kids from underprivileged families and undeveloped Serbian cities/villages to spend seven days in the mountains to develop skills and create positive memories through play, sports, nature, and educational activities.
 We promoted disc golf by holding a training with the kids.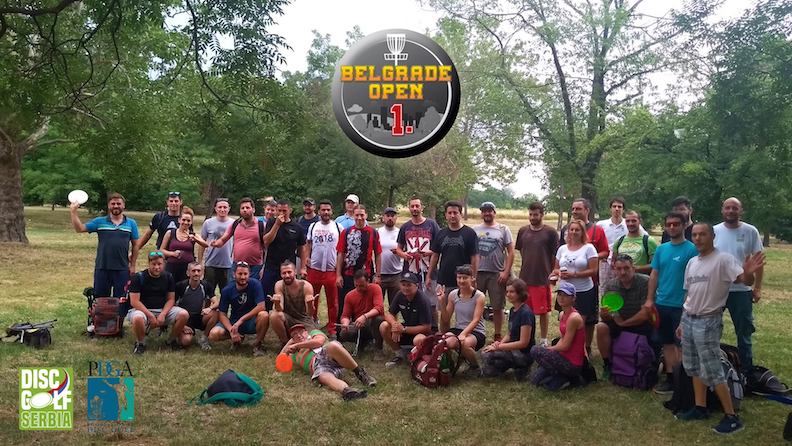 UDisc: Tell us about the course situation in Serbia.
Ivan & Milan: Serbia still doesn't have a permanent disc golf course but rather temporary ones located in Belgrade. Over the years we have explored many locations within the city and across the country and there is a lot of potential here as we have been blessed with beautiful landscapes visited by many tourists (Kopaonik, Zlatibor, Fruska Gora, Divcibare, and more) that would be perfect for disc golf. The great news is that we are very close to getting approvals from authorities to build the first disc golf course in Belgrade, located at the confluence of the Sava and Danube rivers, that would be open and free for everyone to play. This will not be an easy task for us; we would still need equipment for the course1. 
UDisc: Can you tell us more about the DiscOver Balkan DG Tour? How did the tour get organized and which countries does it take place in?  
Ivan & Milan:  We are happy that since the very beginning we established a great relationship with players from the region, especially from Croatia and Slovenia. The idea of creating the DiscOver Balkan Tour was to unite our efforts, expand our reach, and try to present the sport to a broader audience. The tour consists of three events: Areh, Slovenia (played already on May 11-12) Belgrade, Serbia on June 8-9, and Platak, Croatia on September 7-8. We hope for this to be only the first tour out of many in years to come with more and more players from around the world attending.
UDisc: What about DiscOver Belgrade 2019 tournament specifically? What are some highlights that might get people excited to go to the tournament?  What type of course can people expect?
Ivan & Milan: The DiscOver Belgrade tournament is taking place in Usce Park and differs from others by the fact that the park is located in the downtown area, only a few miles from the city center and is in a vibrant urban surrounding that might be a whole new experience for disc golfers. The course is mainly flat, but various types of trees and bushes on the course create an interesting layout that is fun to play. Players will have a chance to enjoy the view of the old city fortress Kalemegdan from the river bank next to the course. Among many other things that Belgrade is famous for, it's also well known for its never-ending nightlife. So if you are looking for a good party, this is the right place to visit! So far we have around 50 players registered for the tournament but it's still not too late for someone to join and discover the beauties of Belgrade and this part of the world with disc golf. More tournament details and registration page: https://frizbijak.co.rs/disc-over-balkan/
1. Interested in helping grow disc golf in Serbia and funding its first-ever permanent course? You can make donations to the cause here.