World's Best Disc Golf Courses is a 10-part series. You can find each article plus a list of the top 50 courses here.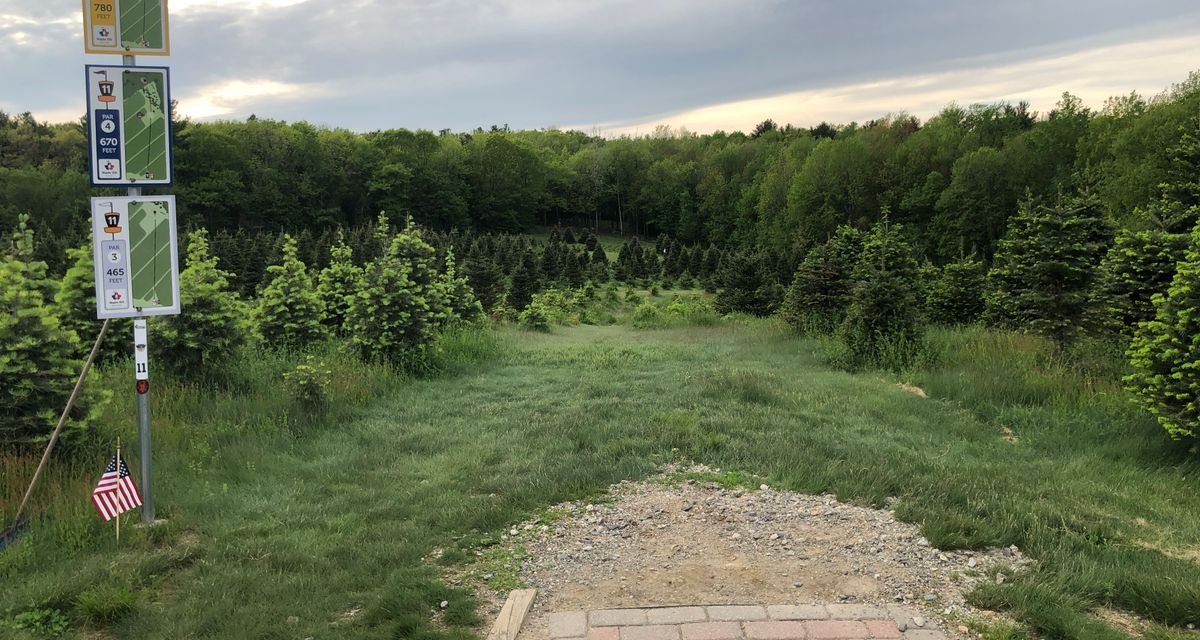 THE BASICS
Name:
Maple Hill

Location:
Leicester, Massachussetts
Number of Holes:
18
Grade:
96.8/100
Year Opened:
2004
Designers:
Tom Southwick, Steve Dodge, Dave Jackson
Website:
maplehilldiscgolf.com
Cost:
$10 Monday-Friday. $20 on weekends.
See Maple Hill's exact location, latest reviews & ratings, and more course photos here on the UDisc Courses website or in the UDisc app's course directory.
The rankings for World's Best Disc Golf Courses are based on the over 1 million ratings of courses all over the planet by disc golfers using UDisc. However, we have done work to account for how regions and cultures tend to rate courses differently, helping to assure the courses that made and missed this list did not do so as a result of regional hype or hypercriticism. That said, the courses on this list earned their spots purely from their stats and not due to the opinions of UDisc's staff. Honestly, we were just as surprised and interested in the results as our readers.

The course grades are relative to how close each course was to a perfect five-star rating. No course on the list achieved a 100.
COURSE HISTORY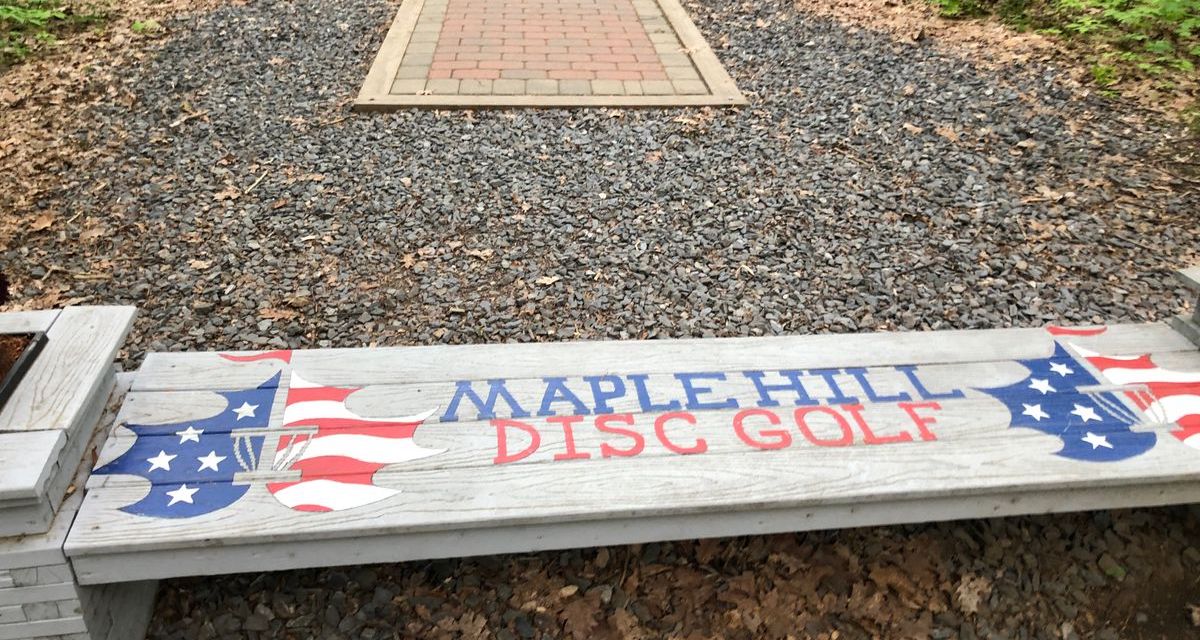 Steve Dodge has run the disc-making division of a major company, created the most well-known professional disc golf tour currently in existence, and successfully crowdfunded the manufacture of a disc golf board game created by himself and his brother. But it's hard to know how many of those things would have happened had he never made the decision to move to Leicester to be part of the team that created Maple Hill Disc Golf Course.

For two weeks each summer when Dodge was growing up, his family would visit a farm in Leicester, Massachusetts situated on an area of land that had been in the family for generations. The name for that area of land is Maple Hill, and it's an idyllic slice of rural New England with rolling hills, crumbling stone walls, and ponds. It's also an active Christmas tree farm. However, it wasn't during a visit to the farm that Dodge got inspired to build a course there.

"I went to college down in Virginia, and I ended up starting my own business there—started my own business so that I could play disc golf more, as a matter of fact," Dodge recalled. "And one of the courses I played was The Blockhouse in Spotsylvania, Virginia where a guy named Mike Trapasso had built a disc golf course on a plot of land he owned. It occurred to me that, wow, this would be a great thing to do up at Maple Hill in Massachusetts."

As it happened, Dodge's cousin Tom Southwick, who had lived at Maple Hill his whole life, was getting similar notions around that time. He was being inspired by a course, Pyramids, built down the road from the future site of Maple Hill Disc Golf Course by his and Dodge's cousin Jason Southwick. Spurred on by having someone who shared the dream of a course at Maple Hill, Dodge didn't take long to make the decision to pick up sticks and move to Leicester to team up with Tom.

But before settling down to work, he had some research to do. After selling his company in Virginia to his employees, Dodge, his friend Dave, and two dogs went on what Dodge called "a three month disc golf odyssey." During this trip they played over 150 courses across the United States. All along the way, Dodge paid close attention to the elements that helped make courses stand out from the rest.

"I remember signage was important," Dodge said. "A course with good tee signs was almost always a good course. Courses with pro shops on site with someone I could talk to or ask questions were few and far between but always a step above. And the courses that I personally really liked were aesthetically pleasing. I'd much rather throw off of a hill than throw next to a hill and have a really nicely-shaped shot. That's just more fun to me and looks better."

Armed with his newly sharpened perspective, Dodge made his way to Leicester to become part of the group that would design and build Maple Hill Disc Golf Course.
"I'm pretty ridiculous," Dodge admitted. "So I felt it could be one of the best courses in the world from the start. That was the goal, and I believe I can reach goals no matter how out there they are."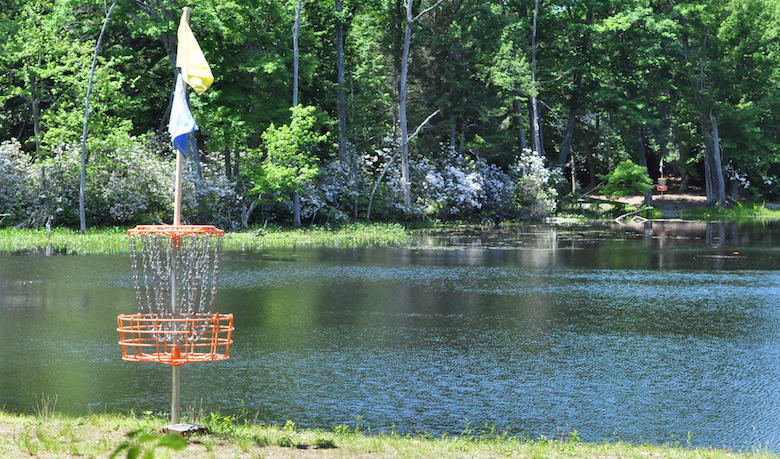 With this lofty ambition driving it, course construction began in the fall of 2003, and by the spring of 2004, the first iteration of the course was playable. And though the course's quality was clear from the start, the early 2000s was not a time when disc golf was huge in Massachusetts or the surrounding area. That meant a private, pay-to-play course like Maple Hill took a long time to command a sizable customer base.

"How long before it was clear that it could actually be a business? Probably 10 years," Dodge said. "It was about that long before we could hire someone to manage the course, before Tom and I could have been struck by lightning and Maple Hill Disc Golf could have gone on without us."
While on that slow road to becoming self-sustaining, Maple Hill was more rapidly gaining a reputation as a destination course among U.S. pros. The course's annual premiere tournament, which became known as the Vibram Open in 2008 and has been dubbed the MVP Open since 2018, consistently drew many of the sport's best players, who were leaving the course extremely impressed.

Through a mixture of word-of-mouth and the growing availability and popularity of media covering pro events, Maple Hill has grown far beyond a local treasure or a haven just for pros. The quality and challenge of its holes along with the beauty of its location have helped it reach the status its creators were aiming for from the start: being considered one of the world's best courses. Perhaps there's no better proof of the success and notoriety that Maple Hill now enjoys than an anecdote Dodge shared when we spoke with him.
"My brother's a flight attendant, and he had a layover in London, and he went to the local course there and caught up with a threesome," Dodge narrated. "They said, 'Oh, you're American. We're going to America in a couple of weeks.' He asked why, and they said they were actually going just to play a disc golf course. He asked which one, and they said, 'Maple Hill, have you ever heard of it?'"
WHAT GOLF CAN I EXPECT?

It's actually easier to make a list of what type of golf not to expect from Maple Hill. So, here it goes:

At Maple Hill, don't expect…

…entirely open, ball golf-course style holes.
…completely flat land.
…to get bored.

And that's seriously about it. If you want anything from your disc golf not listed above, Maple Hill offers it up. Small and big shifts in elevation? Water hazards? A wide range of distances and required shot angles? Tightly wooded shots? Shots over more open fairways that still have enough trees to make placement important? Check, check, check, check, check.

Despite this variety, Maple Hill never loses a sense of unity, and its many different tee pads and pin locations mean you can always play a layout suited to your skill or mood.
SIGNATURE HOLE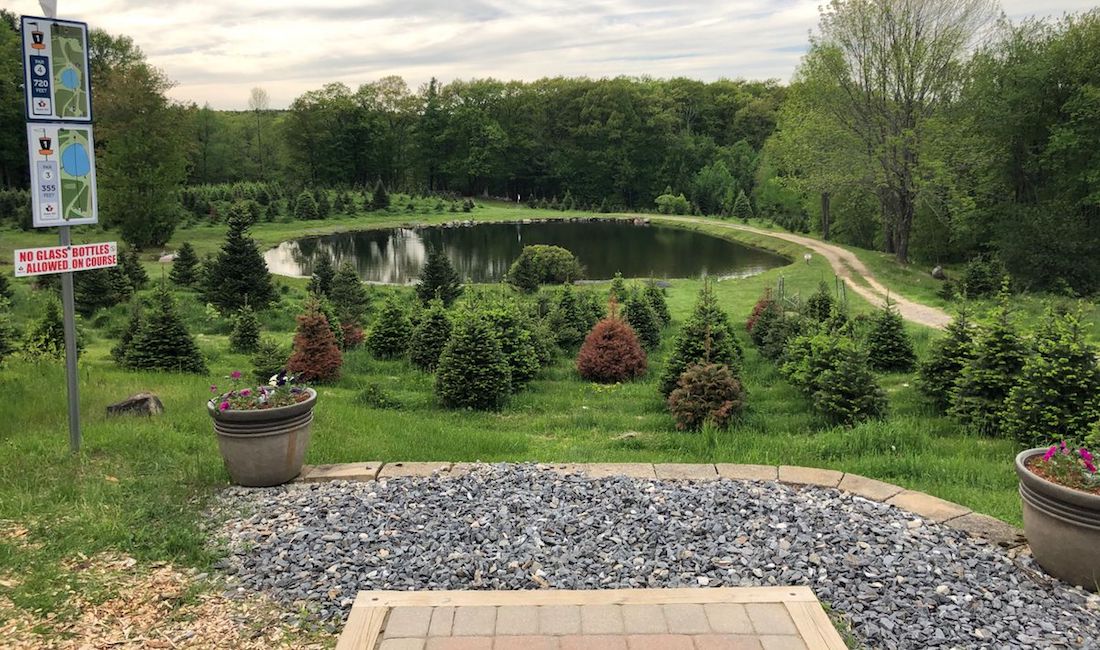 Maple Hill is a course built to such a high standard that almost any of its holes could be signatures if transplanted into the majority of courses. There's even been an entire episode of The Inside Line podcast dedicated to finding out which of Maple Hill's holes is its signature. We don't have quite that kind of time here, but we're also not going to take the easy way out and name more than one hole.
We're stating here and now that hole 1 at Maple Hill is its signature. Playing the Gold layout, it features a huge water carry, Christmas trees, a chance to rip as hard as you want on a downhill shot, a finish in the woods, and picturesque stone walls. It's essentially a sample of nearly everything Maple Hill has to offer put into one perfect starting hole. Just listen to the praise it got from Jeremy Koling and Nate Sexton in the JomezPro coverage of the 2018 MVP Open:
And if you weren't convinced yet, know that even Dodge himself gave hole 1 the nod when we cornered him about it.
AMENITIES
Along with amazing disc golf and a well-kept course, Maple Hill offers visitors some great extras:
Well-stocked pro shop
Game room with pool, air hockey, table shuffleboard, and more
Multiple tee pads and pin placements appropriate for a wide range of skill levels
Benches on every hole
Hot dogs, drinks, and snacks available for purchase
Toilets
EVENTS & LEAGUES
Events: Maple Hill hosts a large number of events each year, with the premiere one in 2020 being the MVP Open at Maple Hill, which is sure to draw a huge number of spectators and many of the world's greatest players. To get an idea of all the other events the course hosted last season in 2019, scroll down a little on Maple Hill's home page.

Leagues: Maple Hill has doubles on Tuesdays at 5pm during the right seasons.
BEST TIMES TO PLAY
An important thing to know before planning any trip to Maple Hill is that between Thanksgiving and Christmas the course is closed due to Christmas tree sales.

Other than that, Maple Hill is a very busy course. On weekdays, both Mondays and Fridays see high traffic from 9am-4pm according to UDisc data. While Tuesdays-Thursdays find the course less full, it's still better to begin rounds no later than 9am if you want a high chance of some seclusion. And weekends? Slammed. Even 7am isn't really that calm of a time as compared with most courses in the top ten. Your best chance of not fighting crowds on weekends is starting a round at 5pm or later when the season allows.

Rounds at Maple Hill typically last around two and a half hours.
THREE REAL FIVE STAR REVIEWS
Three real, unedited reviews from UDisc users. To see Maple Hills's latest reviews, visit its page on the UDisc Courses website.
The only thing I didn't like was waking up at 4am and driving 8 hours to play... But it was still worth it! 100% lives up to the hype!
Every hole is unique and interesting. The flag system is great and easy to follow. Pro shop and a fair price to play. Beautiful grounds and fairways. Can't wait to come again.
The Standard of disc golf
Want to find out what course is #1? Click here.