This was one of the world's top 10 disc golf courses in 2020.

We are currently releasing the top 10 of the World's Best Disc Golf Courses 2021 one course at a time every weekday from January 25-February 5, 2021. Return to the Release Point blog each weekday over that period to find out if this course made the cut for 2021.
THE BASICS
The rankings for World's Best Disc Golf Courses are based on the over 1 million ratings of courses all over the planet by disc golfers using UDisc. However, we have done work to account for how regions and cultures tend to rate courses differently, helping to assure the courses that made and missed this list did not do so as a result of regional hype or hypercriticism. That said, the courses on this list earned their spots purely from their stats and not due to the opinions of UDisc's staff. Honestly, we were just as surprised and interested in the results as our readers.

The course grades are relative to how close each course was to a perfect five-star rating. No course on the list achieved a 100.
COURSE HISTORY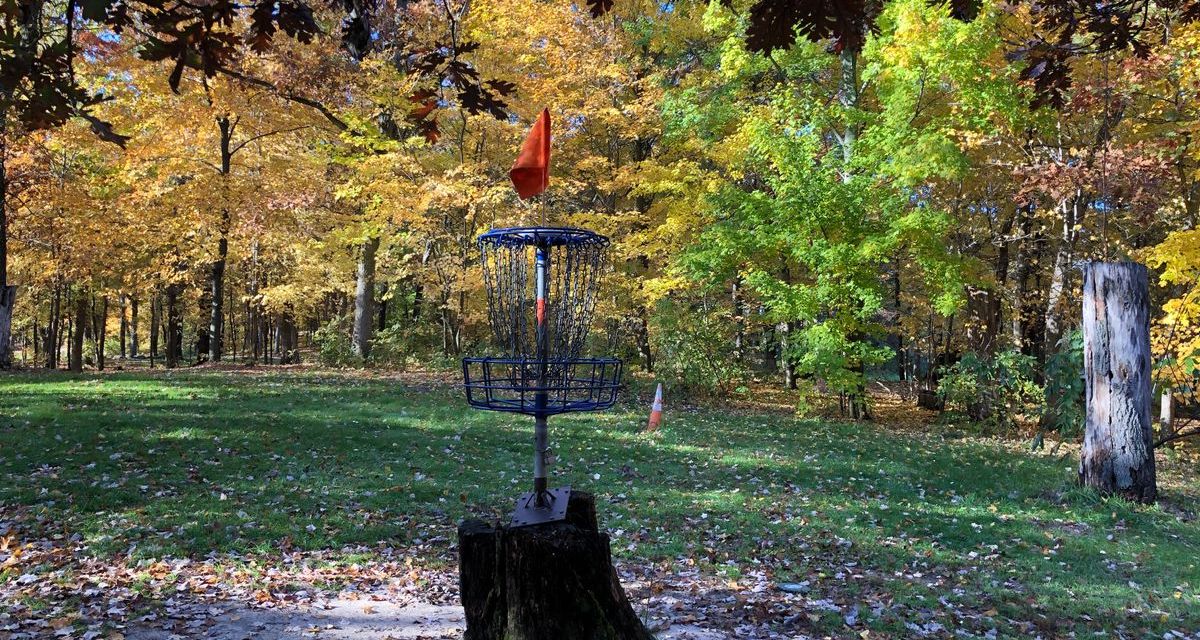 Until about a year before his course opened, Blue Ribbon Pines owner and proprietor Ray Jordan would never have expected to create any disc golf course, let alone one of the best in the world.

"Most people start disc golf courses because they're addicted to the game; I started Blue Ribbon Pines without even being a player," Jordan said.
The series of fortunate events that led to Blue Ribbon Pines' opening began in 2005. Jordan is part of a family-owned sod farming business, and that year he helped an out-of-work friend from high school by giving him odd jobs on one of his family's farms. That friend happened to be wild for disc golf. When he noticed the farm's boundaries also included a huge expanse of woods used for nothing other than a small amount of hunting, the friend couldn't resist trying to convince Jordan to set up a course.

"He said, 'Let's grab a beer and walk through the woods,'" Jordan recalled. "We did, and the woods were pretty, and I told him, 'That sounds like a good idea.'"
Jordan's friend talked enthusiastically about the property at a league night following the walk, and eventually the news reached the ears of Timmy Gill. At the time, Gill organized the largest league in Minnesota (perhaps the U.S.) and was Minnesota's best player and a course designer. Gill got in touch with Jordan, and they set up a meeting to discuss building a course.

When Gill arrived for the meeting, Jordan and some of his family and business associates were there to greet him.

"We're kind of grizzled guys, a little on the conservative side, hard-working, up early in the morning, and Timmy Gill showed up in a beat-up Toyota pick-up with sandals on, hair down to his shoulders and looked like some surfer dude," Jordan recalled, laughing. "My brother and three partners looked at each other and said, 'No way this our guy.' But I said we had to give him a chance. After the pleasantries, he wanted to walk through the land a bit and see what he would have to work with.
"After we started showing him around," Jordan continued, "he just turned to me and let me know about his credentials and background in disc golf and told me the land looked as good to him as anything he'd played anywhere. He explained where he thought the sport was heading…and, well, we were in the woods about an hour, and I came out drinking the Kool-Aid."

Though his family was skeptical, Jordan convinced them to let him give it a try. From there, things moved relatively quickly but with Jordan insisting at every step that if he was going to build a course, it needed to be special. Utilizing the equipment from his family business and other connections, Jordan had ponds made, boulders brought in, and other landscape features created.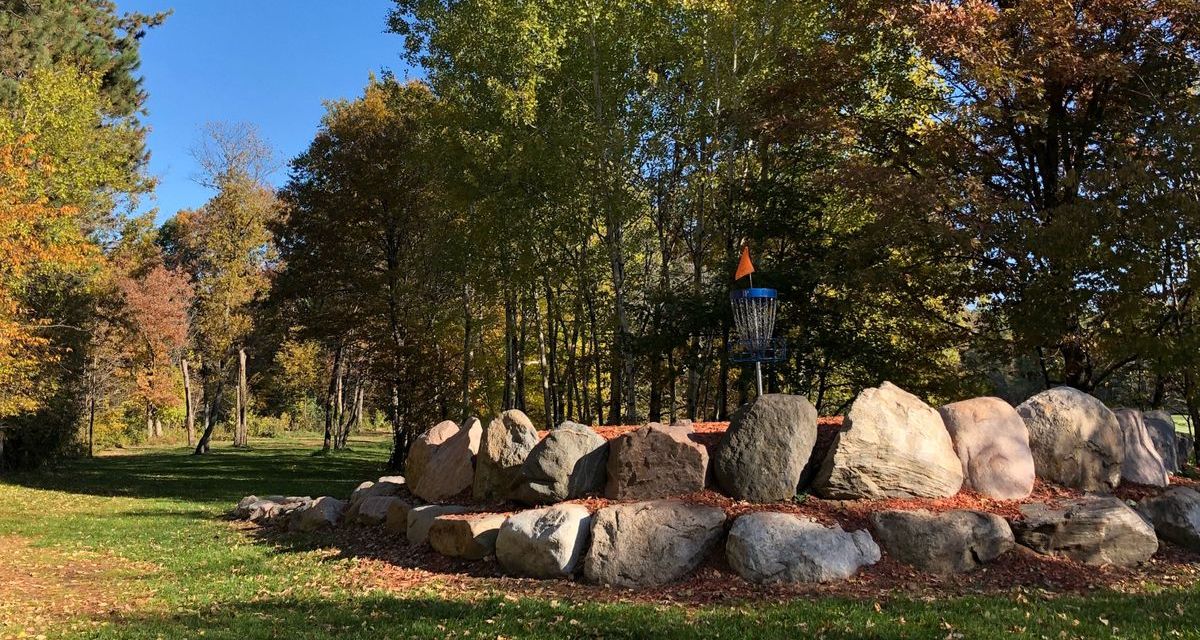 Blue Ribbon Pines was planned throughout the end of 2005 and beginning of the next year, and in August 2006—after Jordan had delayed the opening several times due to a desire for perfection—the course was opened to the disc golfing public.

Though some found the idea of paying for disc golf outlandish in 2006 (the fee was $5), Blue Ribbon Pines soon became known as a must-play course. Jordan said within the first year he already knew the course would be popular enough to be successful in his eyes, with people from all over the state showing up to play it. And, now, with his careful upkeep and constant additions (read more about those in the AMENITIES section below), the course can count itself as not just a local favorite, but one of the best disc golf destinations in the world.
Despite its success and renown, Jordan still isn't satisfied with his creation and vows to keep working to improve it.

"I've told people the same thing since the beginning," Jordan said. "We'll never stop trying to make this course better."
WHAT GOLF CAN I EXPECT?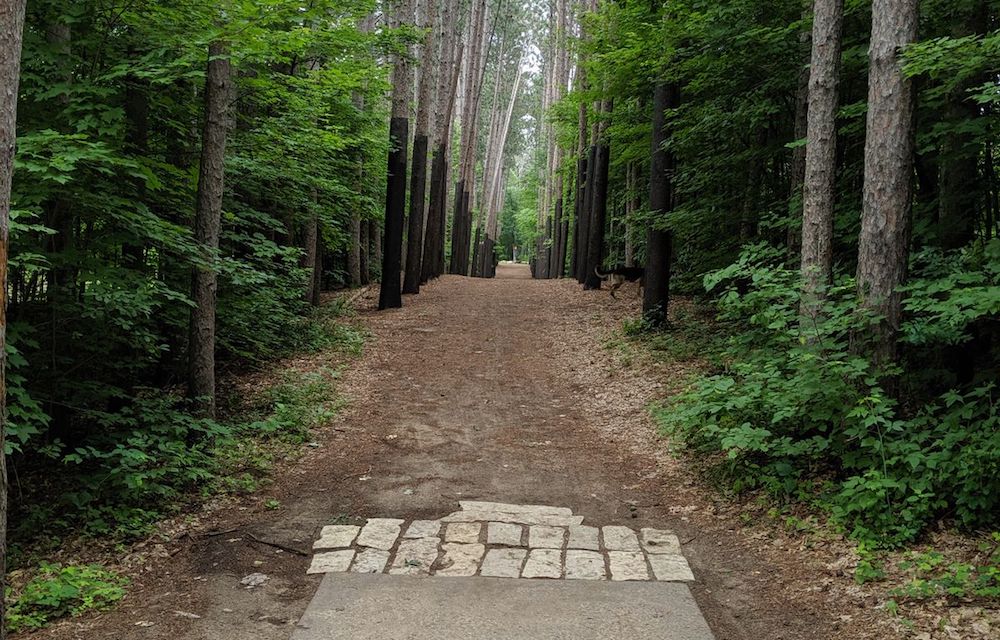 Blue Ribbon Pines doesn't have "pines" in the name just for kicks. The hallmark of the course is tight, wooded fairways that usually make accuracy, not distance, the key factor to a good score. That isn't to say there aren't moments when players are invited to let it rip. Take, for example, how Kevin Jones attacked the 760-foot/232-meter hole 18, which is also known as "the driving range hole" due to the distance markers placed down the length of the fairway:



But, overall, what's likely so lovable about Blue Ribbon Pines to many is that it combines a sense of achievability with a high level of challenge. If you throw the lines, the birdies are there for the taking on most holes for experienced players. However, hitting every one of those demanding and varied lines would be a near superhuman achievement.
SIGNATURE HOLE
As you can hear in the commentary below from the flyover in the video by Par Save Productions, the 444-foot/135 meter, par 4 hole 4 at Blue Ribbon Pines is unquestionably iconic.
The idea is simple: Throw straight as you can through a 15-foot/4.5-meter wide corridor lined by trees. There's out-of-bounds for those who kick too far left, and tricky lines for anyone who stays in-bounds on either side of the fairway. Jordan's father planted many of the trees himself over a half-century ago, and Jordan likes to joke with visitors that Blue Ribbon Pines has been in the works for over 60 years.
AMENITIES
Along with impeccable upkeep and great tee pads, here are some of the comforts and extras you can expect at Blue Ribbon Pines:
Benches on every hole
Cleared tee pads throughout the winter
A concession stand and a bar and grill. Jordan said you can get things as various as "craft beer, whiskey, cheese curds, or a double cheeseburger and fries" if you get peckish during your round.
Two stages for live music
A nine-hole course with holes around 50-60 feet/15-18 meters to practice your short game
Coming soon: Tent-camping area
EVENTS & LEAGUES
Events: The premiere event at Blue Ribbon Pines is The Majestic. This year, the event is an A-tier taking place on June 6-7, 2020. That event has only professional divisions. There is also an annual Amateur Majestic.

Leagues: Leagues are on Thursdays and Sundays, and you can read more details about them and the cost here on the course's website. In winter, Sunday league is Cali rules: an extra shot per hole and no OB. Ace pools for these leagues can get up into the thousands at times.
BEST TIMES TO PLAY
Blue Ribbon Pines is a busy place. According to UDisc data, the best time to get in a round with little wait time is if you start before 9am, and 10am is when the crowd is usually at its peak. There's no real dead time from then on until about 7pm (only possible in summer), but if you want to play in the afternoon, 2pm is likely your best bet.
THREE REAL FIVE STAR REVIEWS

Three real, unedited reviews from UDisc users. To see Blue Ribbon Pines' latest reviews, visit its page on the UDisc Courses website.
Absolutely stunning course! Perfect level of challenging with fantastic variety of holes, from heavily wooded to open fields, minimal ponds with some creeks. Totally worth the drive from the metro and totally worth $8. Would totally recommend to anyone from beginning to expert. It's a blast!
sgtarend
One of the most amazing courses I've ever played. The upkeep and attention to detail are superb. If I could've put 6 stars, I would have
sheldonj
A beautifully well kept course. Challenging especially if you don't have 350-400. Lots of fun shooting way over par.
thecolt
And a bonus four-star review. Is one lost star per snake the usual math?
Saw one baby snake off the 11th hole.
ergosum132
Want to find out what course is #5? Click here.