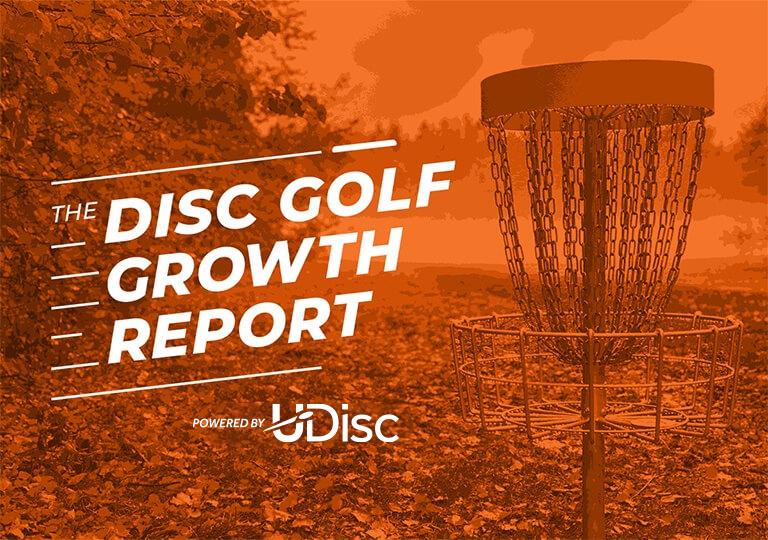 Is Disc Golf The Fastest-Growing Sport?
It's no secret to anyone who's played disc golf that the sport is accessible, addictive, and ascendant. Indeed, it's widely hailed as one of the world's fastest-growing sports – but how fast is fast?
Welcome to the Disc Golf Growth Report powered by UDisc, where information from the world's leading player-powered disc golf app will demonstrate how much this sport is not just growing, but thriving.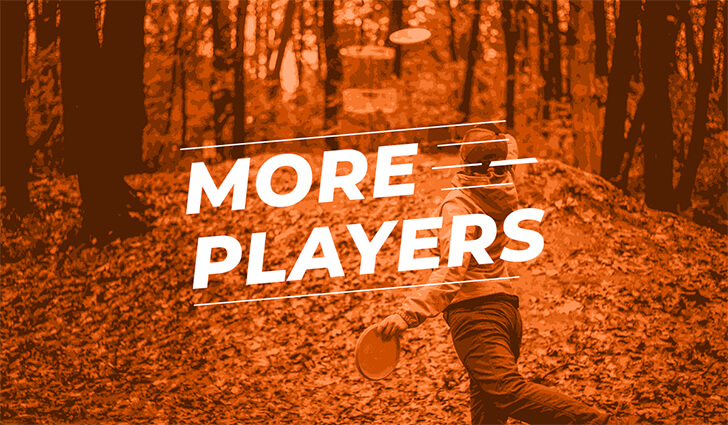 That's more than 140,000 disc golf rounds per day, or nearly 100 started every minute.
A team of statisticians built a data model that projected this global participation rate by combining nearly 2,000 on-the-ground observations with UDisc's app usage metrics. Between 35 and 37 million of these rounds were played in the United States, while 15 to 16 million rounds were logged around the rest of the world. You can read more about their determinations in our article Figuring Out How Much Disc Golf Was Played in 2020.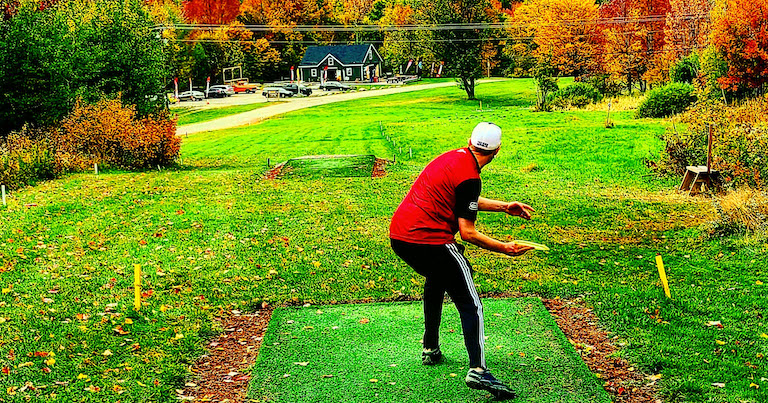 We'd like to thank disc golfers who took time out of their day to help Count the Sport back in October – you were instrumental in helping us generate the results of this report!
UDisc is scoring roughly one out of every five rounds of disc golf played. That is triple the number of rounds played with the app in 2019 and represents nearly 1,700% growth since 2015.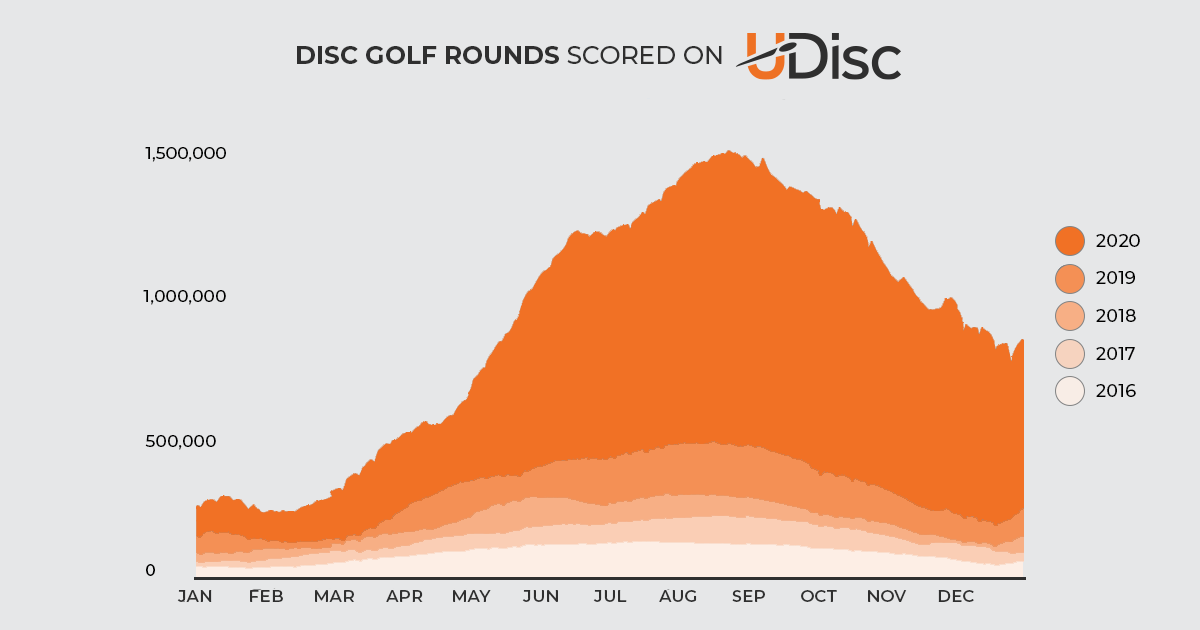 Here's a look at where those 11.7 million rounds were played. Zoom in to find your home course:
When the bug bites, it bites hard.
Disc golfers are generally described as being enthusiastic about the sport, and the proof is in the pudding. Half of the players who discovered UDisc in 2020 started by playing disc golf more than once a week. At the 10 week mark, 50% of new players had logged 10 outings.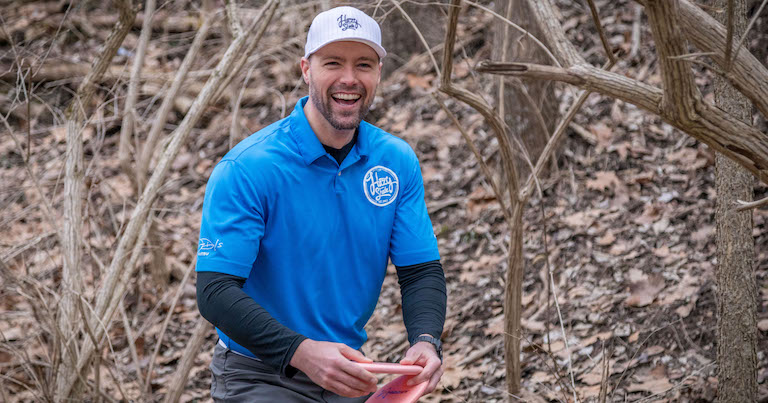 We crunched the numbers and found four categories of disc golfers based on their scoring habits with the UDisc app.
Casual Disc Golfers: 20%
Casual disc golfers use the app to score a handful of rounds per year. Their interest in the game is developing, or they are familiar with the sport but are not frequent players.
Regular Disc Golfers: 30%
Regular disc golfers make up nearly a third of the players on UDisc. They score a round with UDisc roughly once per month and top out around 20 rounds played per year.
Dedicated Disc Golfers: 34 %
Dedicated disc golfers represent a significant portion of the UDisc participation base. These players tend to score with UDisc roughly once a week. They are frequent disc golfers.
Hardcore Disc Golfers: 16%
Hardcore disc golfers are the final, most avid members of the UDisc population. These enthusiasts play multiple times per week, with some scoring more than 100 rounds per year. The most prolific disc golfer on UDisc scored 1,579 rounds in 2020!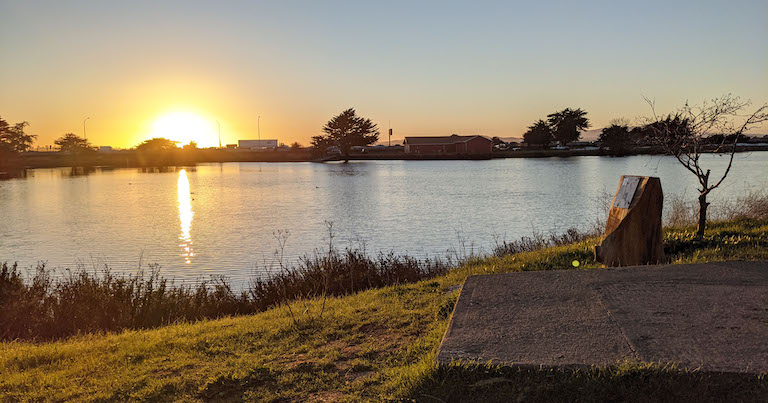 Summer is disc golf's busy season, and August 2020 was UDisc's busiest month ever with more than 1.6 million rounds scored.
Even as winter has come, disc golfers are still flocking to the course: In January 2021, UDisc's round count was up 250% over January 2020.
Passion, Pandemic, or Both?
When the world came to a halt in early March 2020 due to the emergence of COVID-19, scoring on UDisc also slowed considerably. However, once research showed that outdoor activities were generally safe during the pandemic, participation in disc golf rebounded – and skyrocketed.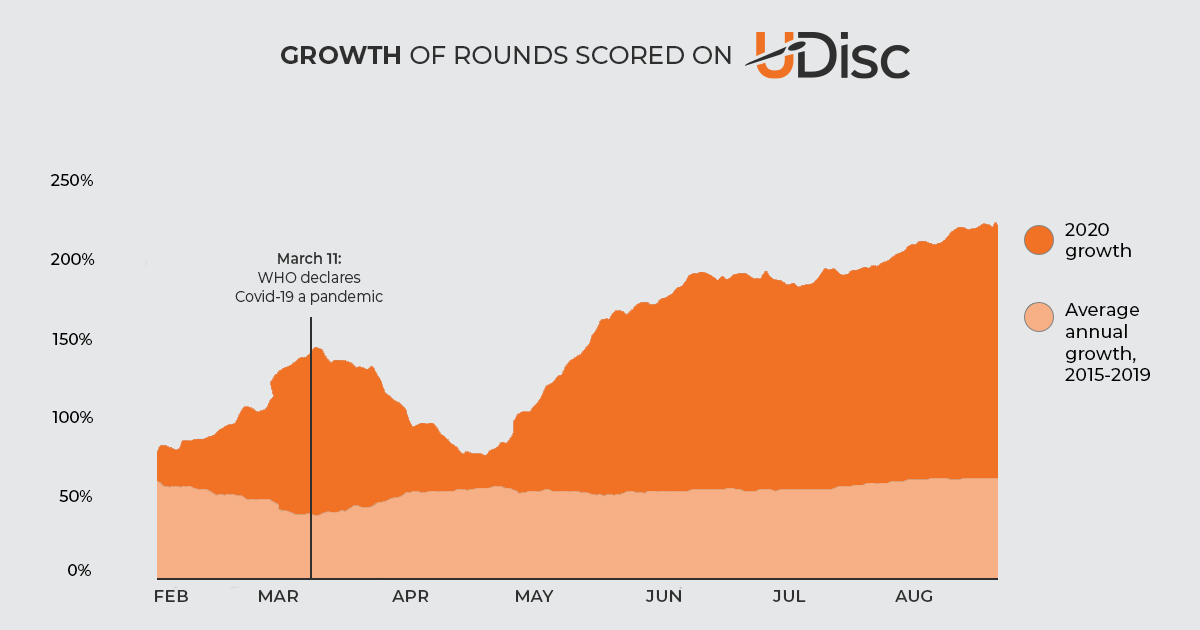 Whether this newfound surge in interest holds steady remains to be seen – the enthusiasm numbers shared above bode well – and retention of disc golfers is something our team will be tracking closely in 2021.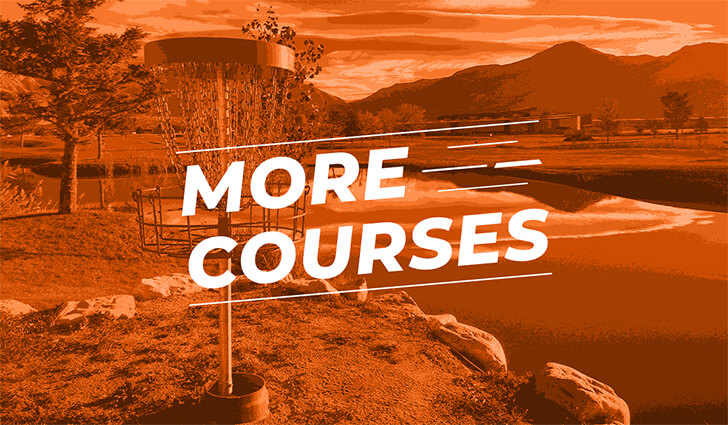 This doesn't include a plethora of private venues and pop-up layouts that have helped satisfy people's urge to play (sometimes in unorthodox fashion!). If this install rate merely holds, there will be 20,000 disc golf courses by February 2028. Something tells us we'll hit that number sooner.
That's right: 8,045 disc golf courses have been installed since 2011. Better technology; increased networking via social media; consumption of the sport on YouTube; enhanced manufacturing; and professional tours appear to have combined with disc golfers' inherent passion to create a perfect storm that has lifted the game's collective ship. Be sure to thank your local disc golf club, parks and recreation department, and volunteers – they've been hard at work over the last 10 years.
Disc golf's low barrier to entry is often touted as one of its most attractive features, with a single disc costing less than $15. With the vast majority of courses being free, it makes it easier for new players to dip their toes in and get hooked.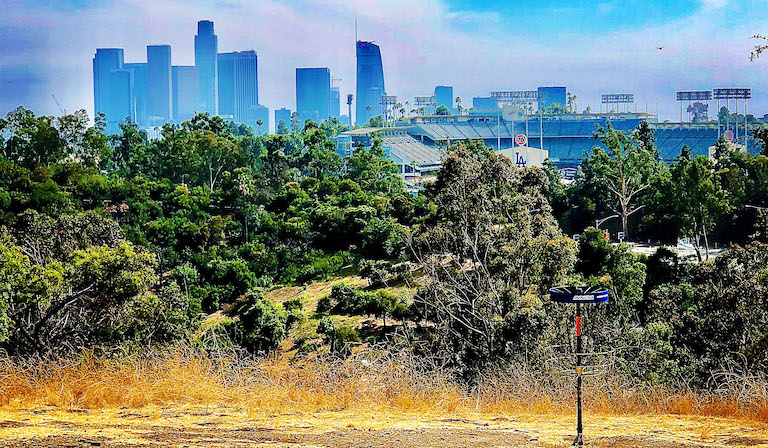 Schools and camps are also popular venues, with traditional golf courses continuing to add disc golf at a steady rate.
Some standout numbers from non-park venues include: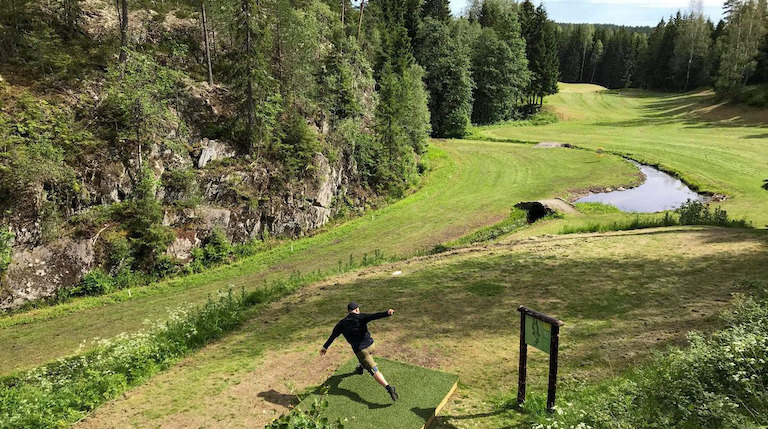 While the United States leads the way with roughly 70% of courses, there are several international hotbeds whose growth is quickly outpacing that of disc golf's founding nation. For example, seven of the 10 most-played courses in the world in 2020 were outside the U.S., with Norway's Ekeberg Frisbeegolfbane setting the pace. Expand that list to the top 25, and it's populated with 15 European courses and one in Canada.
So, while we can't definitively say disc golf is the fastest-growing sport, it's certainly growing immensely, even compared to its own rapidly-paced history. With more players finding the sport every day and new courses going in daily in places around the world, it's clear that disc golf is trending in the right direction: way up.