Last week we put out a piece with information about how to add homemade quarantine courses to UDisc's directory. In that same post, we invited people to get in touch and show us what sorts of layouts they'd made in their yards or nearby areas while they waited until local courses were again open or safe to play.
We couldn't be more excited at the response we received! Showing the versatility of our sport, disc golfers from all over the world have staved off boredom and inactivity by turning their nearby environs into fairways. Below we share some of our favorite stories and photos from those who reached out to us.
Fun on the Fjord - Norway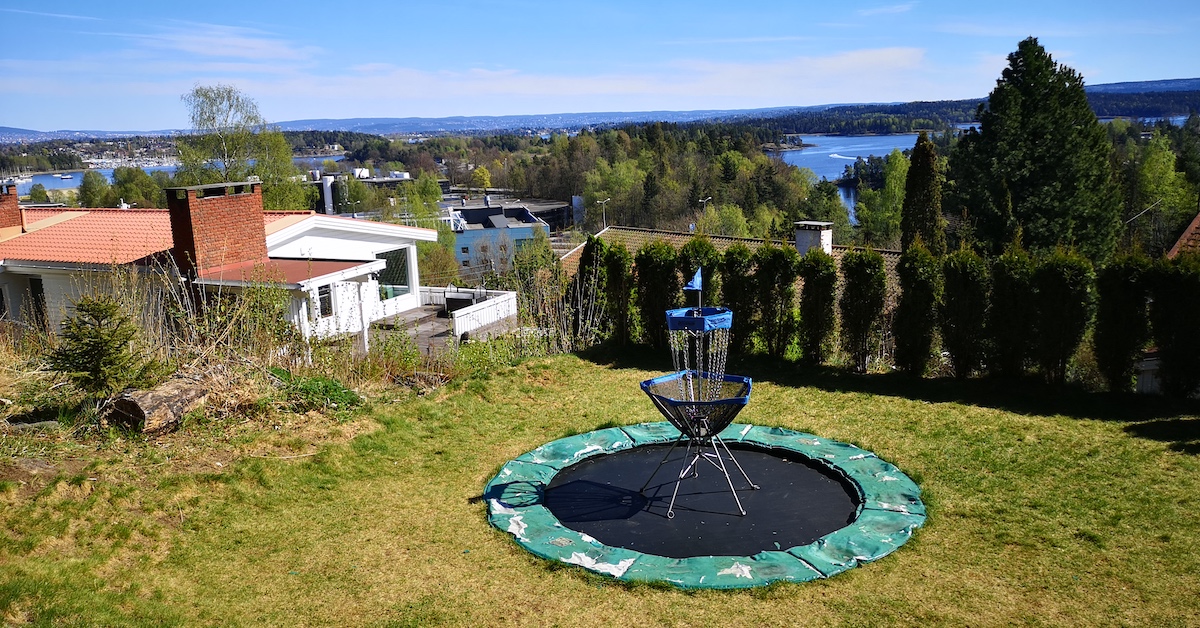 Øivind Lundberg lives in a small town not far outside of Norway's capital, Oslo (the #2 best disc golf city outside the U.S.). He's created a course for himself and his son in their backyard that offers a lot of variation in terrain.

"I think the course is really playable for all levels and offers lots of twists and turns, just like mini-golf for golfers" Lundberg said. "This course offers some spectacular views, lots of laughs, a lot of climbing (elevation from lowest tee to highest basket is almost 20m [66 feet]). It has island holes, narrow mandatories, some really nice 200-foot [61-meter] gliding tunnel shots, to some fun dogleg holes."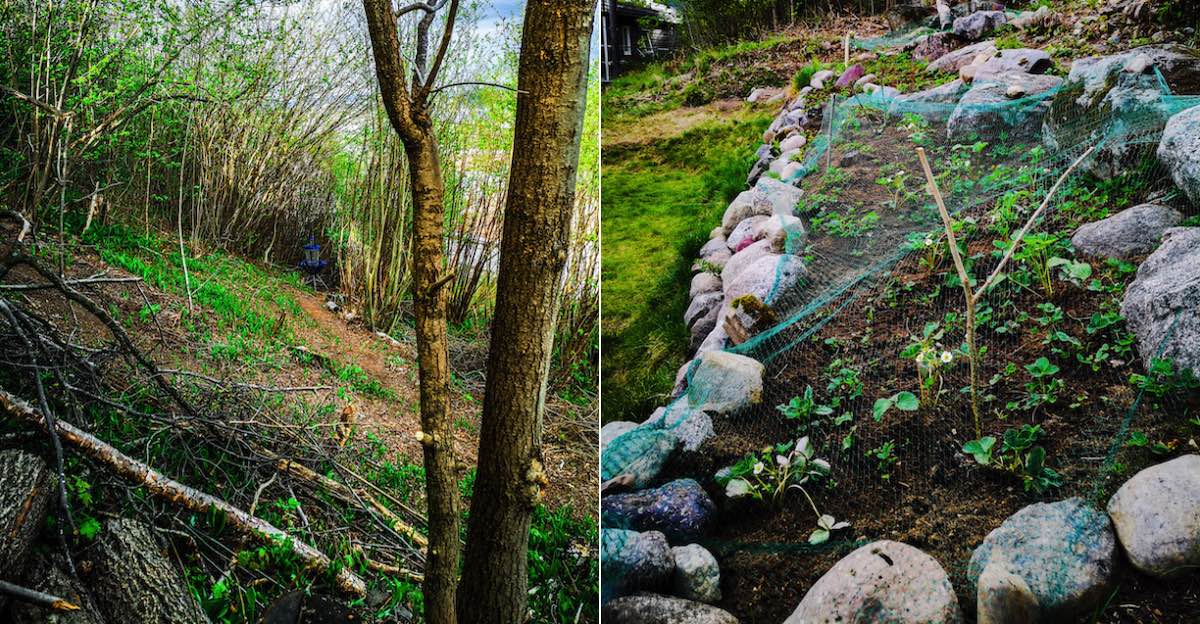 You can easily find Lundberg's course in the UDisc app because it's the only one currently in his town of Sandvika. 

"It will be used a lot, and is open for anyone, but you must make arrangements," Lundberg said.
Double D's Field of Dreams - Wisconsin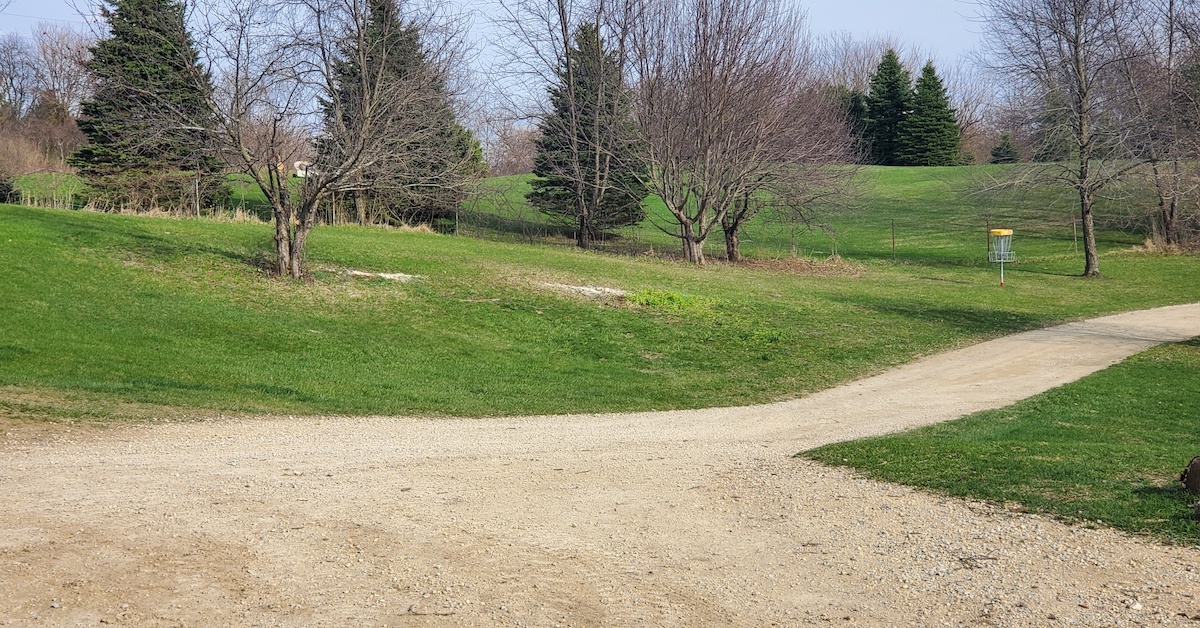 Dave Davis first played disc golf two and a half years ago on a little nine-holer at a campground, and he hasn't stopped since. You can probably guess what his first thought was when he learned he could buy his wife's family home that sat on 37.5 acres/152 hectares. 

"The dreaming started right there!" said Davis. "I've now been in my new home for one and a half years and a have a great 3,200-foot [975-meter] nine-hole course on six baskets!"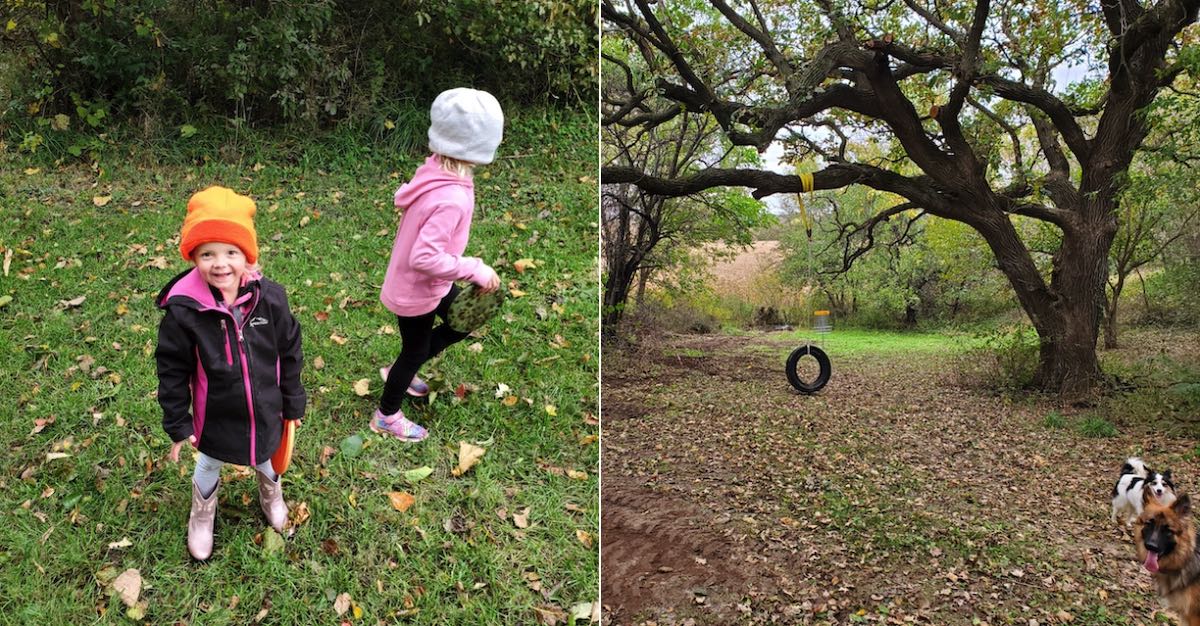 With the pandemic putting a damper on visits to public courses, Davis' creation has become even more valuable. He and his two daughters have an extremely accessible and secure place to have fun as a family.

"My six-year-old daughter loves playing rounds with me and my four-year-old tags along throwing here and there," Davis said. "While most local courses are closed due to the pandemic, I'm home enjoying the fruits of my labor!"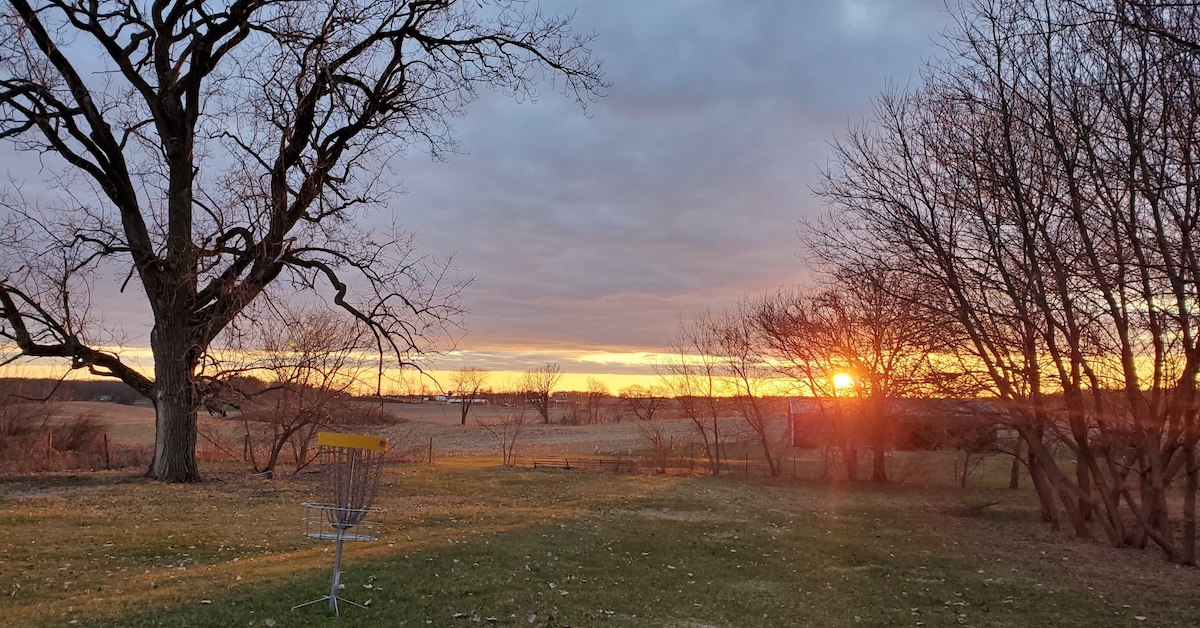 After the threats the pandemic poses recede, Davis wants others to be able to enjoy his creation, too.

"The course's name is Double D's Field of Dreams—hope as I build it, players will come," Davis said.

Object Golf in Oceania - New Zealand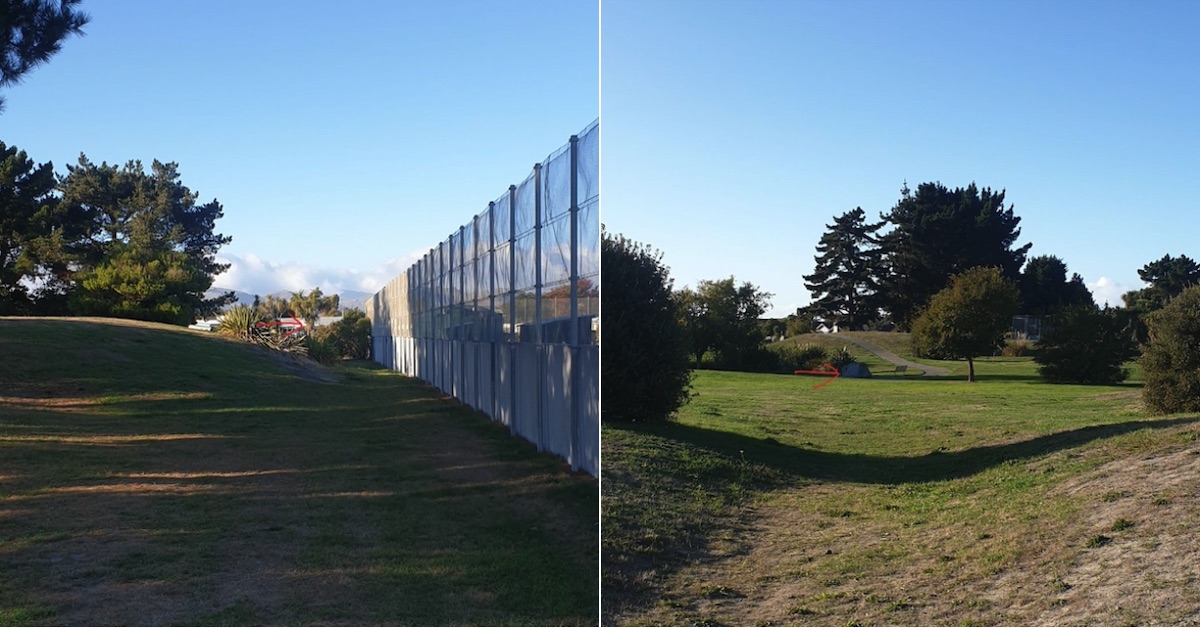 New Zealand has enacted some of the most stringent—and effective—measures in the world to protect its populace from COVID-19. Those measures include closing all disc golf courses in the country. While Bryce Collier waits for those restrictions to lift, he's playing an object course (a course using things like trees and posts as targets instead of baskets) he designed in a local park close to his home.
While it may not be as satisfying to play without baskets, object courses like this one are how disc golf got started. Collier's layout is a good reminder that it doesn't take much to create a place for disc golf.
Papamichael Pines - New Hampshire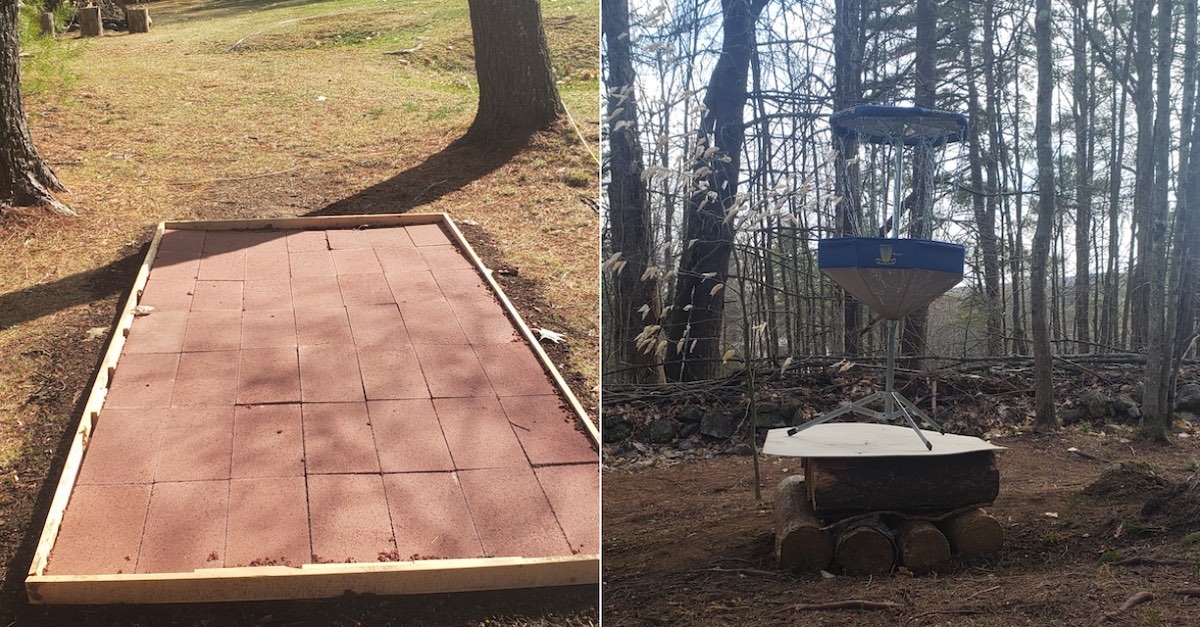 Nick Papamichael had big plans for this year.  

"I've been playing disc golf for over 10 years now, and this summer was going to be my first season really competing in as many tournaments as possible," Papamichael said.

The pandemic not only dashed his dreams of competitive play but has also put his career as a bartender on hiatus. Clearly, it's not the situation Papamichael wants, but he has been able to use his unexpected free time to expand the two-hole layout he'd already created on his family's property.

"Creating a nine-hole course in my yard has been in the back of my mind since I built that first hole two years ago, and this seemed like the perfect time to make that dream a reality," Papamichael said.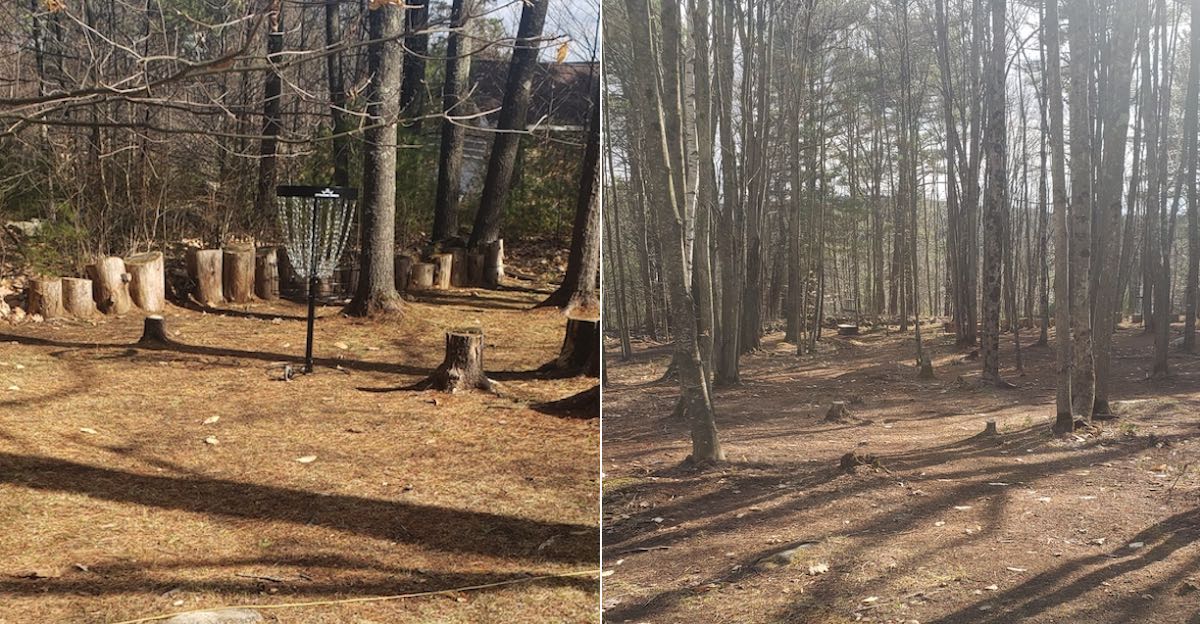 He's put the finishing touches on the course just recently, and it offers "tight tunnels, big dog leg shots, and lots of opportunity for creativity" while requiring a range of discs to score well on.

Papamichael finds himself in a position now common for those in charge of courses: He wants people to play his creation but knows it isn't a good idea.

"The best and worst part about my course so far? I'm the only person who has even played it," Papamichael said. "All nine holes have been playable for weeks now, and I can't share it with anyone! I'm dying to invite my friends over (also, Simon Lizotte, you're not too far from me, hit me up man!) to play some rounds, but I know it's going to have to wait until life is somewhat back to normal."
A Tee Tree - California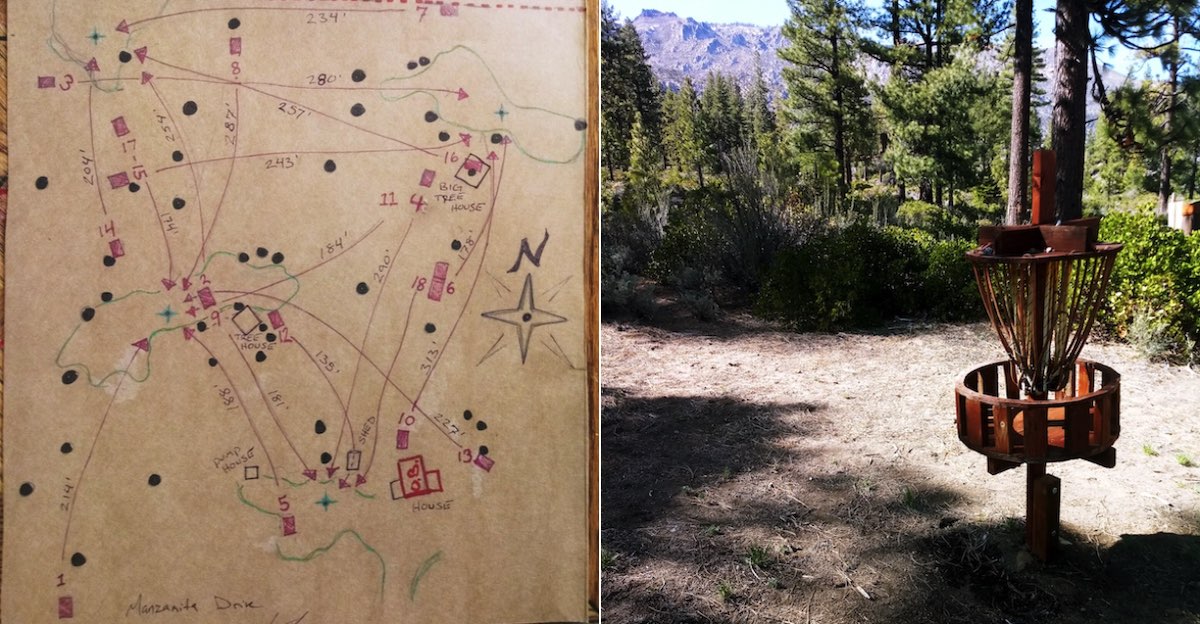 On five acres/two hectares in Woodfords, California, are both a lot of manzanitas—an evergreen shrub—and four disc golf baskets. Craig Moore owns this land, and since the pandemic has put him out of work, he's put in hours improving an 18-hole set-up he created with his four targets.

"The longest hole is 313 feet [95 meters] and the shortest is 135 feet [41 meters]," Moore said. "Three of the baskets are handmade, and the other is an MVP Black Hole...The 18-hole layout includes a tee shot from a 30-foot [9-meter] high treehouse, but an extra hole can easily be put together on the ground as a lot of people are not into that."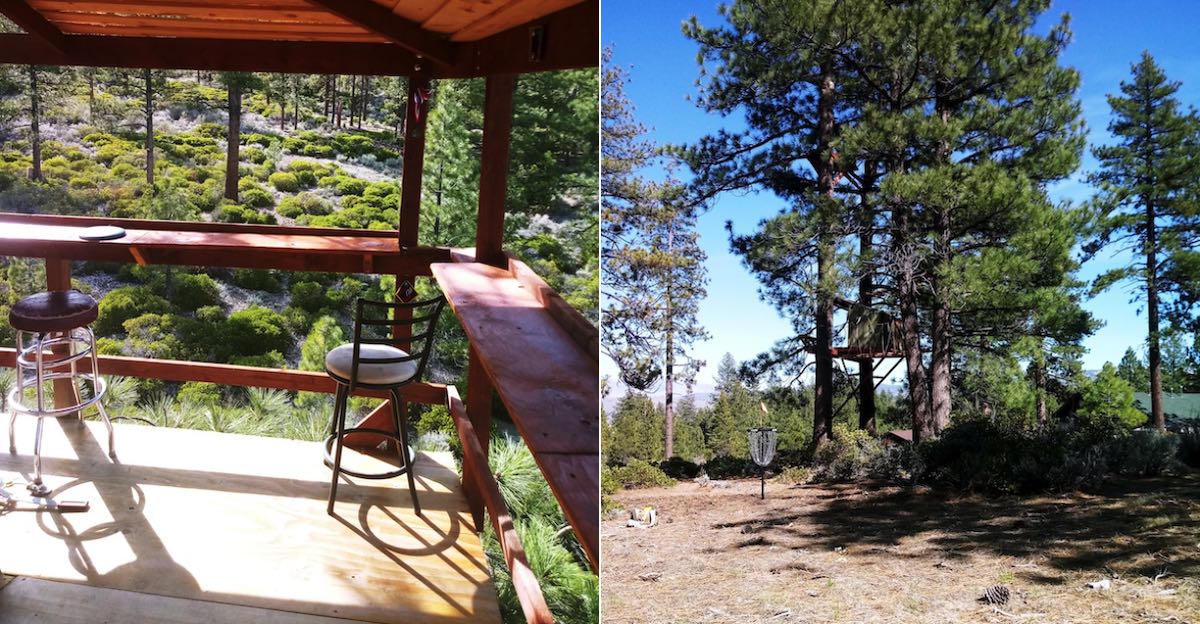 The three baskets Moore created himself are engineering feats unto themselves. The most simple is seen in the first image in this section and is made of wood with rope "chains." The others, Moore told us, consist of "a basket ball hoop, an old 700c bike rim, and some chicken fence" and a "shiv liner from a ski lift, some cat track lace from a snowcat, and some old skis." He says the latter of those catches even better than his Black Hole.
Teen Dream in St. Louis - Missouri
Brother and sister team William (19) and Isabella (14) live near the currently closed Bluebird Park Disc Golf Course near St. Louis, Missouri. They couldn't take the waiting and just last week finished designing their home course using a single basket as the target for nine different holes.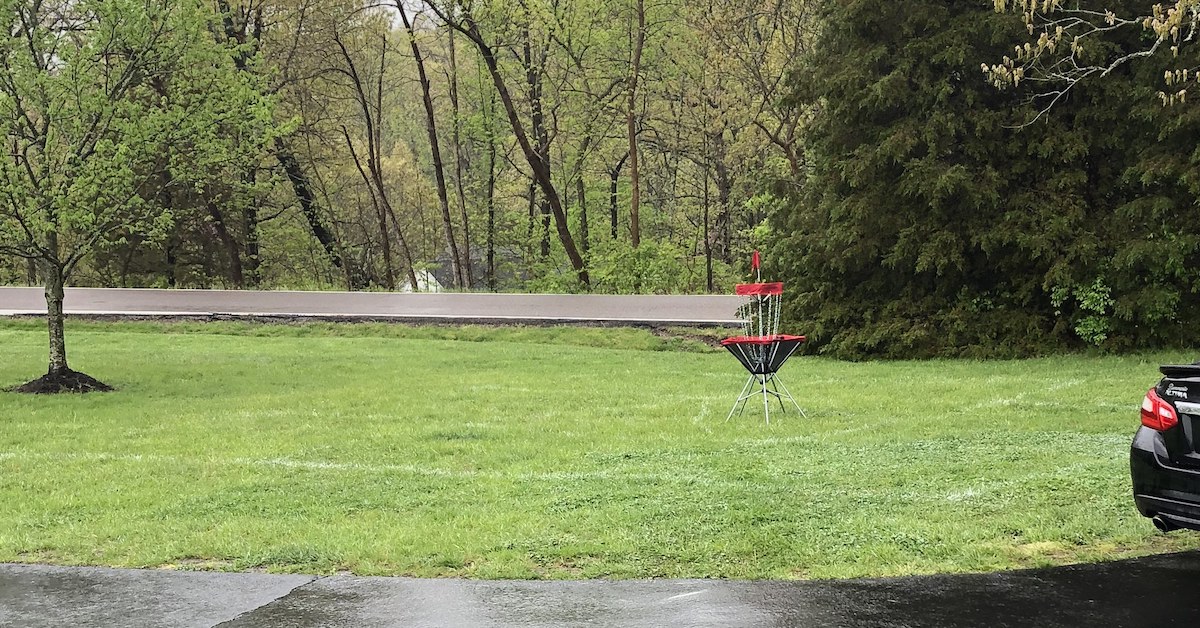 What makes this course truly special is that it's the work of two young people just getting into the sport, and their creation is showing them how much joy and camaraderie disc golf can add into everyday life.

"Just played 27 holes on it and it was more fun than I could have hoped for," William told us. "To walk out of the house and onto the course is a feeling I, as a fairly new player, never imagined. We are playing as a family too, which I also never imagined! This sport is great and the community around [it] I'm finding to be even greater."
Thanks and Stay Well!

We hope you enjoyed getting a glimpse of these home courses as much as we did. All of us at UDisc want to extend our sincerest thanks to those who got in touch about their home set-ups and let us share them with the world. Like everyone, we hope for everything to be back to a semblance of normal as soon as is safely manageable. Until then, let these stories inspire you to find your own way to add a little fun into your life even in difficult times.
All the photos in this piece are courtesy of the disc golfers discussed in each section.