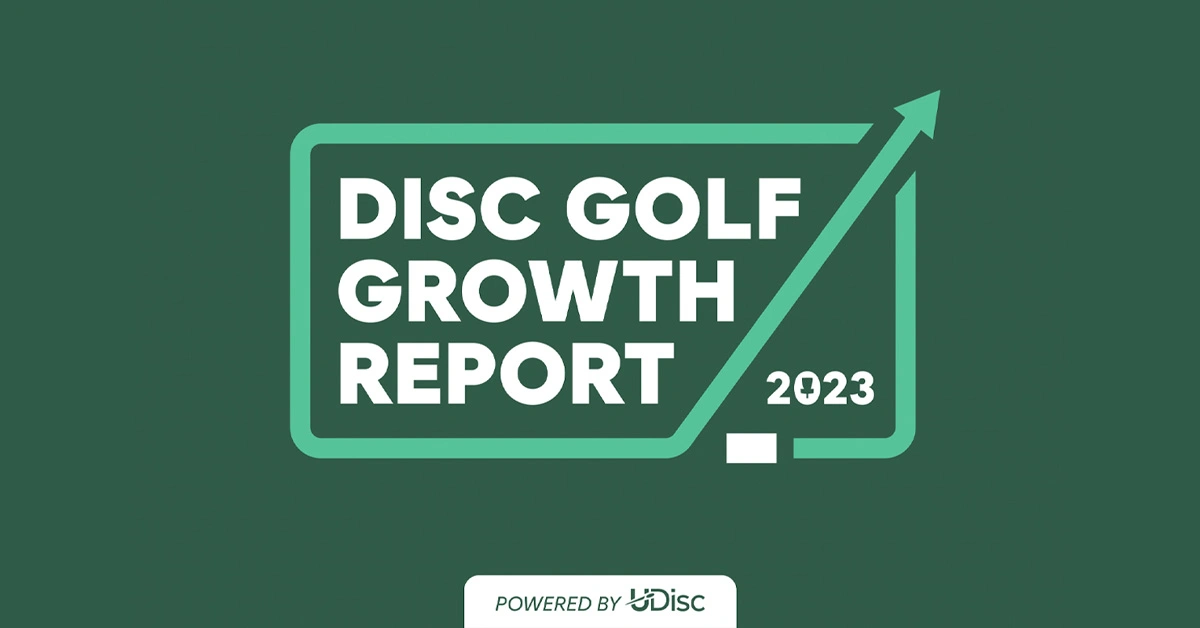 How much time do disc golfers spend playing? 
How many people live within 6.2 miles/10 kilometers of a disc golf course? 
Which U.S. donut chain is disc golf outpacing?
The answers to those burning questions – and a whole lot more – are found in the 2023 Disc Golf Growth Report powered by UDisc. Back for a third iteration, this year's report is our most comprehensive yet, as we examine how disc golf is moving into a more sustainable phase of expansion after two years of explosive growth.
You can read the report here, and we've also included a downloadable fact sheet that is great for sharing with your local community.
What else will you find in this year's report? Here's a non-exhaustive sampling:
How many rounds were scored on UDisc in 2022, plus other facts and figures related to how much people play

International hotspots driving disc golf's growth, including a focus on Latin America

Where new courses are being installed and what types of courses are leading the way

Disc golf tourism and the world's best destinations
Our main goal every year for the Disc Golf Growth Report is to provide a tool that will validate disc golf's viability and help people gather the resources they need to install courses, run tournaments, and more. So with that in mind, we encourage you to pass the report along to someone who might also find it valuable. 
And be sure to save some of the facts to share during your next round. We've got some good conversation starters in there.