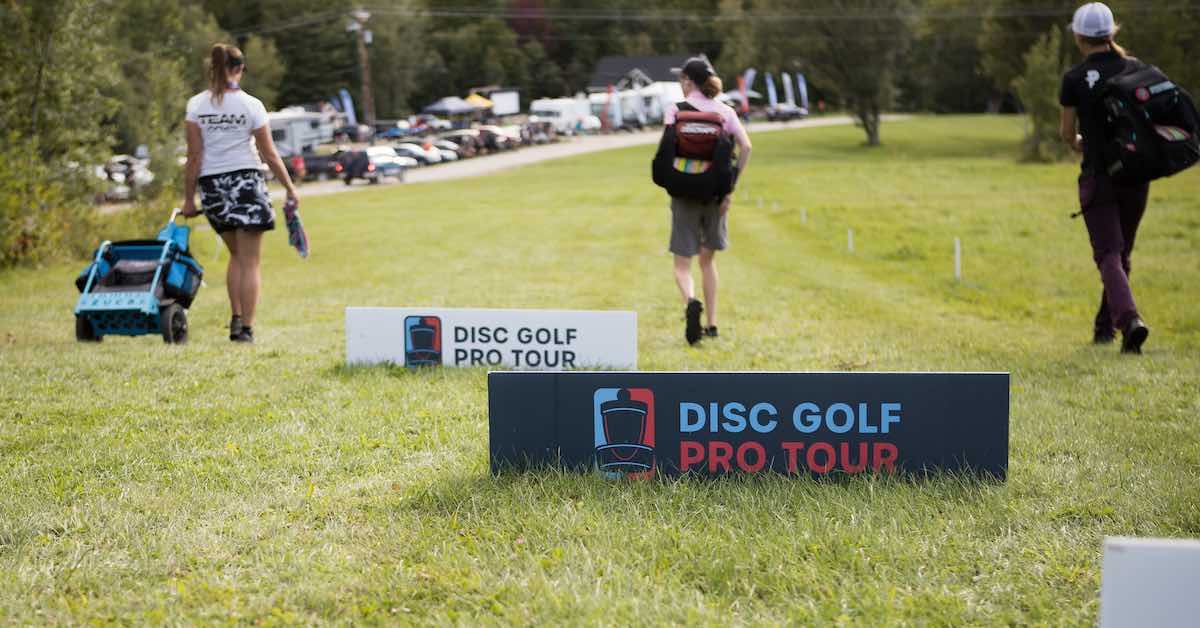 When the Disc Golf Pro Tour (DGPT) first began in 2016, every tournament under the DGPT umbrella was part of the main tour. Each regular season event awarded the same number of points and those points decided who received invitations to the Tour Championship and seeding at that competition.

Much has changed as the DGPT has developed, and the tour now lends its name to a variety of events, which include the following:
The DGPT also became "The Official Pro Tour of the Professional Disc Golf Association" at the end of the 2021 season. Along with some tournaments that were on PDGA's now-defunct National Tour coming under the DGPT umbrella, that new relationship means PDGA Majors (which include the Pro Disc Golf World Championships) award DGPT tour points. 
Information on DGPT Tour Points
If you're interested in how DGPT tour points work, check out "How Disc Golf Pro Tour Points Work & Why They Matter." In that post you can learn how many points are awarded at each sort of event, how DGPT points help players qualify for various events and awards, and how DGPT points influence who gets DGPT Tour Cards.
What's a Disc Golf Pro Tour Elite Event?
DGPT Elite Events (formerly Elite Series) are the meat of the DGPT's regular season. The DGPT sets high standards for media presence, organization, and added cash for Elite Events. 

In 2023, there are 11 Elite Events and two Elite+ Events (see next section). If a player competes in more than eight of those thirteen events, only their eight highest points winnings count toward their 2023 season DGPT points total.
Player placement is always based on traditional scoring – i.e., stroke totals from all tournament rounds are added together to generate a player's final score and placement. Elite+, DGPT Playoffs, and PDGA Majors are traditionally-scored events that offer more points than DGPT Elite Events.
This is a list of disc golf tournaments that are 2023 DGPT Elite events:
| | |
| --- | --- |
| Disc Golf Tournament | Dates |
| Las Vegas Challenge | February 23-26, 2023 |
| Waco Annual Charity Open | March 10-12, 2023 |
| The Open at Austin | March 17-19, 2023 |
| Music City Open | April 7-9, 2023 |
| Jonesboro Open | April 28-30, 2023 |
| OTB Open | May 12-14, 2023 |
| Dynamic Discs Open | June 16-18, 2023 |
| Des Moines Challenge | June 23-25, 2023 |
| The Preserve Championship | June 30-July 2, 2023 |
| PCS Open | July 13-15, 2023 |
| Idlewild Open | August 11-13, 2023 |
What's a Disc Golf Pro Tour Elite+ Event?
Introduced in 2023, DGPT Elite+ Events are very similar to Elite Events, but they offer bigger purses and more DGPT points. The points up for grabs at DGPT Elite+ Events is the same as at DGPT Playoffs and PDGA Majors (50% more than Elite events). 
Unlike Elite Events, Elite+ competitions will feature a cut. This will happen following round three of Elite+ Events and determine who plays in the fourth round. Every 2023 Elite Event with the exception of the Las Vegas Challenge is only three rounds. 

Additionally, the DGPT has said they plan to enhance media focus on Elite+ events to give competitors more chances to catch the public's eye.
This is a list of disc golf tournaments that are 2023 DGPT Elite+ events:
What's a Disc Golf Pro Tour Silver Event?
DGPT Silver Events debuted in 2020. They offer high standards but may not have the same added cash or media presence as Elite Events. Silver Events only happen during weeks when there is no other DGPT competition and are scheduled on dates and in places that make geographic sense for touring pros competing on the DGPT.
Silver Events offer players 50% of the points they could earn at a tournament in the Elite Events and placement is always based on traditional scoring.
A player's top three finishes at Silver Events count toward their DGPT points total. That equals a maximum potential of 150 points for three Silver wins.
Notably, in 2023 six events on the PDGA Euro Tour will be granted something of a proxy (though not official) Silver Event status. These events will award DGPT points just as if they were Silver Events and they can also count toward the maximum of three Silver Events that can affect players' points standings. Two Euro Tour events are at times when Silver Events are also taking place in the United States, meaning that though there are a combined 17 Silver Events and eligible Euro Tour competitions, a player could only compete in a maximum of 15 of them.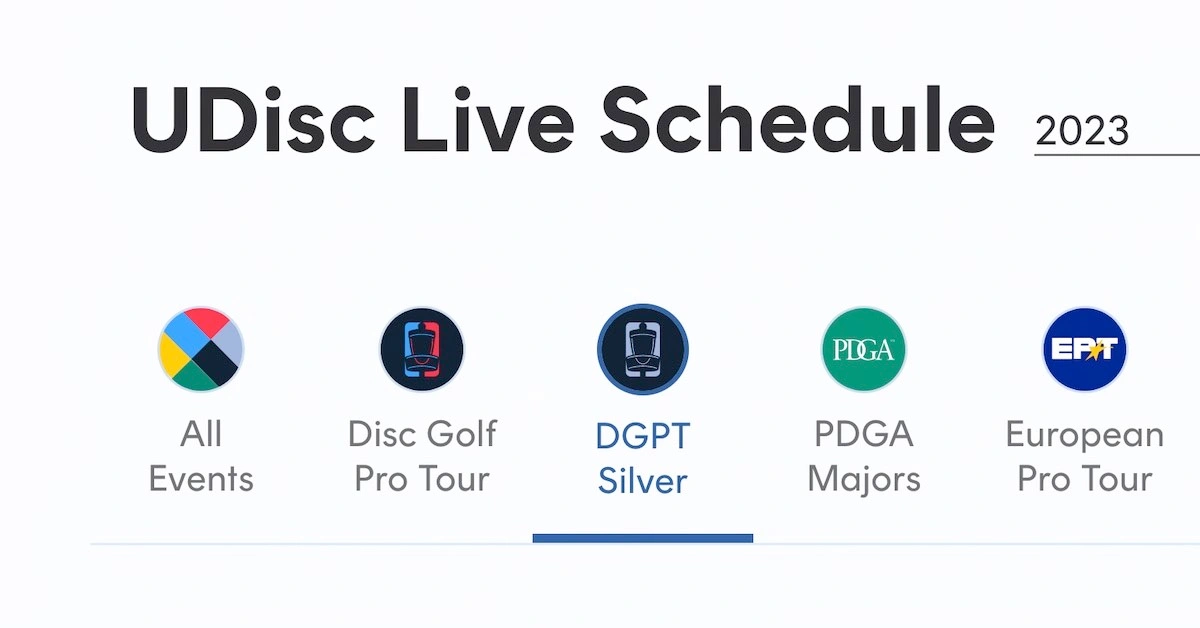 Silver Events (formerly Silver Series) evolved from the "Test Events" concept the tour introduced in 2019. This label was meant to give a little extra prestige to tournaments DGPT staff believed could be a good fit for the tour in the future but needed to be tested for their ability to attract and excite spectators, challenge top-level competitors, and other factors. Back then, players couldn't earn any tour points by playing Test Events.

Today, many organizers of Silver Events still hope for their event to become a part of the Elite Series. Organizers of staple Elite Events may also request to be a Silver Event if they want to remain a part of the tour but need a break from the demands that come with being part of the Elite lineup.
This is a list of disc golf tournaments that are DGPT Silver Events and award points for 2023:
| | |
| --- | --- |
| Disc Golf Tournament | Dates |
| Lake Marshall Open | October 28-30, 2022 |
| New World Championships | November 11-13, 2022 |
| Innova Open at the 28th Annual Texas States | March 24-26, 2023 |
| Blue Ridge Championship at North Cove | April 14-16, 2023 |
| Beaver State Fling | May 19-21, 2023 |
| Cascade Challenge | May 26-28, 2023 |
| Zoo Town Open | June 9-11, 2023 |
| KC Wide Open | July 7-9, 2023 |
| Mid America Open | July 28-30, 2023 |
| Jim Palmeri's 50th American Flying Disc Open | August 25-27, 2023 |
| Discmania Open | September 8-10, 2023 |
This is a list of the 2023 PDGA Euro Tour competitions that count in DGPT points standings as Silver Events:
What's a Disc Golf Pro Tour Playoff Event?
DGPT Playoffs came to the tour for the first time in 2022. Two things distinguish them from Elite Events: It's mostly just players at the top of the DGPT points standings who can register, and they offer 150% of the tour points that Elite Events do.

If a player competes in both playoff events, they could earn a maximum of 300 tour points for winning both (150 per event). All points earned at playoff events count toward players' overall season total.

The following are all of 2023's DGPT playoff events:
The DGPT announced details of 2023 DGPT Playoff qualification in May.
These events are called "Playoffs" because they will be the last chances players have to up their point totals and earn automatic invites to the DGPT Championship in October. The points they award will also affect which competitors receive the Player of the Year and, most likely, Rookie of the Year honors at the end of the season.
Are PDGA Majors Disc Golf Pro Tour Events?
PDGA Majors are selected by the PDGA, but the DGPT assists with various aspects of the events. PDGA Majors will award DGPT tour points for the second year in a row in 2023.
PDGA Professional Majors are considered the most prestigious events in professional disc golf, and relatively few pros have a Major title to their names. Learn who has won every Major with an MPO division and about the history of Majors in disc golf in our post "Disc Golf Majors: Every Open Winner Ever." We also have a post with all FPO Major winners.
The DGPT has decided that no competitions occurring after its second playoff event (ending on September 17, 2023) will award DGPT points in 2023. This means neither the U.S. Disc Golf Championship nor the U.S. Women's Disc Golf Championship will count toward DGPT points despite being Majors.
This is a list of disc golf tournaments that are 2023 PDGA Majors that will award DGPT tour points in 2023:
What's the Disc Golf Pro Tour Championship?
The DGPT Championship has always been an invitational tournament played in a knockout format, but it has gone through a number of changes over the years. We go over the basics here, but for a full breakdown of this year's DGPT Championship format, check out our post "How the DGPT Championship Works & More."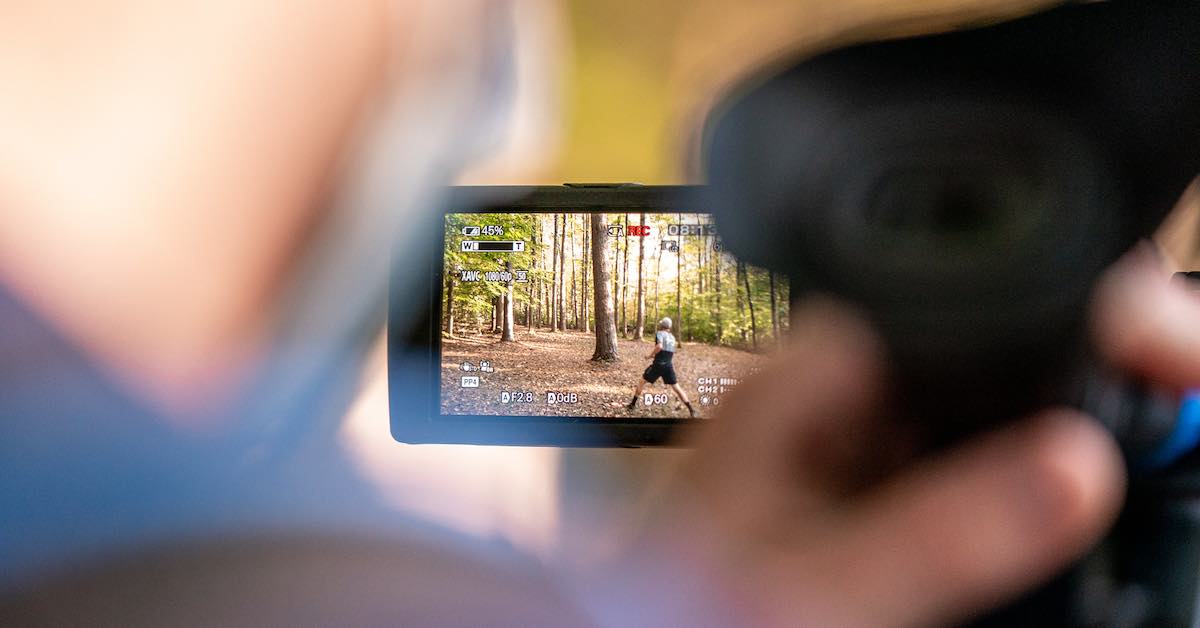 Here's how the DGPT Championship will work in 2023 in brief:
Qualification: 32 MPO and 20 FPO players qualify for the event based on 1) wins at DGPT Elite, Elite+, or Playoff Events or eligible PDGA Majors or 2) tour points standings. Players will all be seeded, with better seeds going to the players with the most tour points.
Semifinals: All qualified players compete in two rounds of stroke play with cumulative scores determining who moves on to the finals. However, seeds 1-24 in MPO and 1-12 in FPO will receive "starting strokes" they subtract from their Semifinals score total. The better a player's seed, the more starting strokes they have. Since seeds are based on tour points standings, they are meant to be rewards for stellar play during all 2023 events awarding DGPT points prior to the Tour Championship.
Qualifying for Finals: The 12 MPO and 8 FPO players with the best cumulative Semifinals scores after starting strokes are figured in play in the Finals. Ties for advancement from the Semifinals are broken by seed.
Finals: All scores are reset to zero and players who advanced from the Semifinals play two rounds with traditional tournament scoring. Scores accumulate over the two rounds of the Finals, and the lowest score wins. In the Finals, there are no starting strokes and seeds don't matter. A tie for first after the Finals' two rounds will be decided by sudden-death playoff.
One last interesting fact about the DGPT Championship is that it was the original reason the tour had points at all.
What's the Disc Golf Pro Tour All-Stars Competition?
The DGPT All-Stars is an invitational event where tour points leaders and other popular players on tour face off in a less high-stakes atmosphere than the Tour Championship. The event features teams chosen by captains facing off in various areas like distance, skill shots, and putting. The event also includes doubles disc golf and singles play.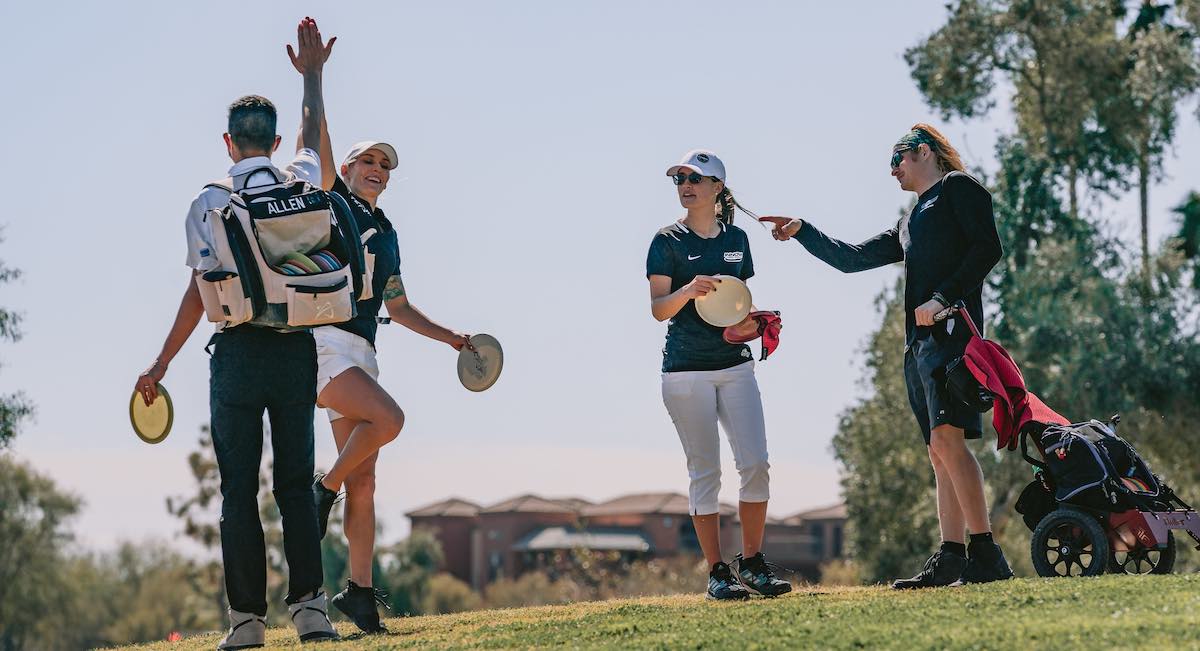 What's the Disc Golf Pro Tour Match Play Championship?

The DGPT Match Play Championship is an event where top disc golfers compete in match play competition, which isn't based on traditional scoring. The tournament offers cash prizes and media exposure to players, but no DGPT tour points are awarded.

Learn all about the match play format in our post "How Does Disc Golf Match Play Work?".
In 2022, 16 FPO and 16 MPO players competed in the DGPT Match Play Championship. All winners of an Elite Event as of the conclusion of the OTB Open on May 22 received automatic invitations. The remaining spots not filled by Elite Event winners were offered to the tour points leaders (again as of the conclusion of the OTB Open).
Details about the 2023 DGPT Match Play Championship are forthcoming, and we'll update this post when they're available.
Follow the Disc Golf Pro Tour with UDisc
On UDisc Live, you can follow the scores of every DGPT event shot-by-shot in real-time. There are also plenty of stats to delve into that show you not just who won but how they won.

And if you keep track of your own scores and stats, find disc golf courses, or anything else with the UDisc app, have an eye out for the reminder in the app banner when a DGPT competition is happening.

To never miss out on one of our blog posts exploring the most interesting topics and stories in disc golf, subscribe to our 'Release Point' newsletter.