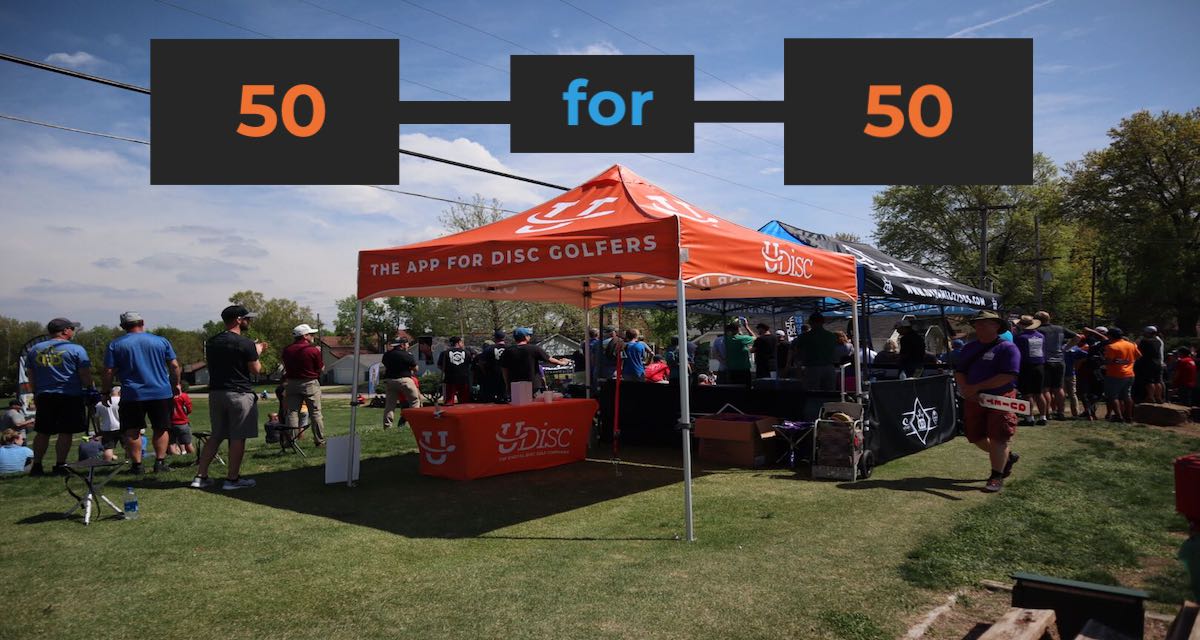 When the first score was entered on UDisc Live on Friday, May 10th at the San Francisco Open, it marked the 50th time UDisc Live had been used at a professional disc golf tournament. It was hard to imagine ending up here back at UDisc Live's first event in 2016, the Vibram Open, and even harder when the first version of the UDisc app launched in 2012. But thanks to a wide array of dedicated disc golf community members and a little elbow grease, here we are.

To commemorate this milestone, we took a look at the stats we've collected from all the UDisc Live tournaments and picked out the 50 most stunning numbers we could find. Want to know who's the only player to never record a bogey on UDisc Live or what Wysocki did 1,762 times in a row? We've got the answers to those questions and 48 more below. 

Keep in mind that all numbers below relate specifically to stats recorded on UDisc Live (well, almost all).
Overall Numbers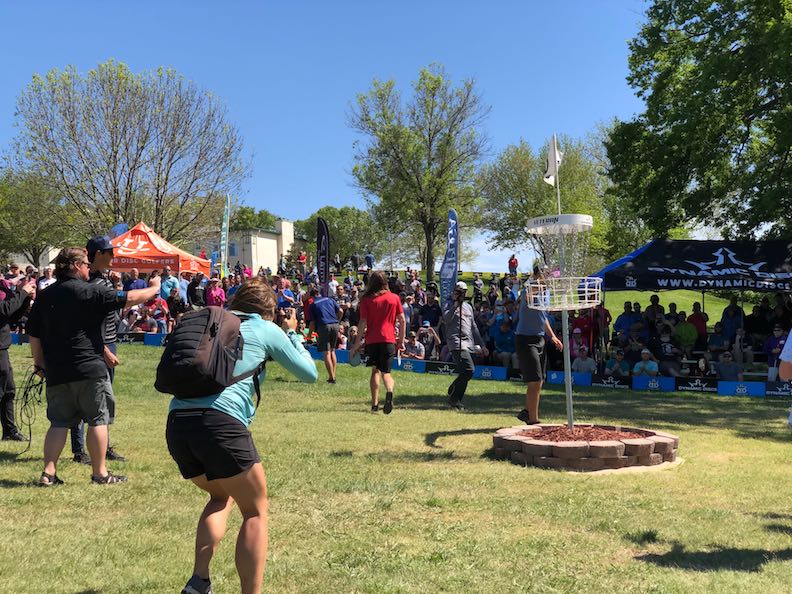 1. Tournaments: 49

2. Rounds scored: 166

3. Unique players: 2,020

4. Numbers of holes played: 366,414
5. Throws recorded: 1,112,717
6. Aces: 80 (that comes out to .007%, of all throws being aces)

7. Circle 1 putts missed: 45,629
8. Shots OB: 46,184

Special Holes 
9. Longest: 373 meters/1,225 feet, Fox Run, Hole 7. The flyover alone takes 40 seconds, as you can see in the JomezPro clip below.
10. Easiest to par: .8269230769 strokes under par for MPO. Milo McIver West, Hole 6 at 2018 Beaver State Fling

11. Hardest to par: 2.65 over par for FPO. Keinukallio, Kerava, Hole 18 (par 4) at Tyyni 2018. 

Records
12. Longest throw-in: Gregg Barsby. 145 meters/476 feet. Unfortunately, only the aftermath of this monster was caught on film by Prodigy Disc.



13. Most aces in one event: 2. Brian Earhart at the 2019 Glass Blown Open

14. Biggest comeback: 98 spots. Adam Hammes climbed from 110th after round 1 of the 2019 Memorial to finish 12th.

15. Most wins: 18. Paige Pierce.

16. Highest win rates: 100%, Mikael Räsänen (played one event); 50%, Henna Blomroos (played two events); 47%, Paige Pierce (played 38 events)

Longest Consecutive Streaks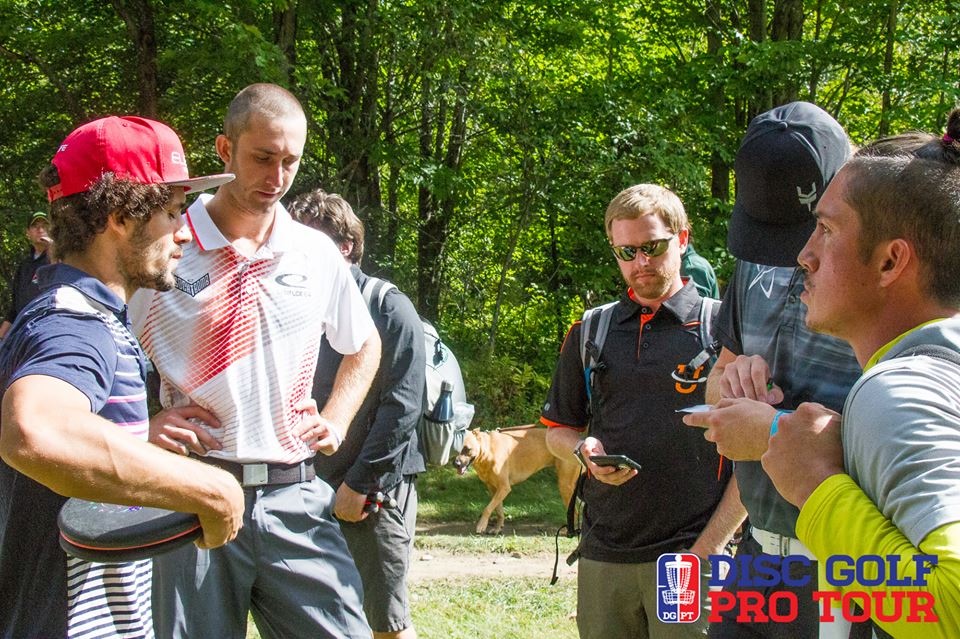 17. Birdies: 16. Dustin Keegan, Eagle McMahon

18. Pars: 17. Lisa Fajkus (2x), Curtis Manahan, Charlie Cavalier, Matthew Jackson, Andrew McGill

19. Bogey-free: 101 holes. Paul McBeth
20. Scores above par: 52. Lloyd Weema

21. OB-free: 137 holes. Elaine King, Paul Ulibarri

22. C1 putts made: 96. Eagle McMahon
23. C2 putts made: 8. Zach Melton
24. Holes without missing a C2 putt: 43. Bert Lopez
25. Holes without missing any putt inside 20m: 39. Jay Yeti Reading

26. Double-bogey free: 428 holes. Bobby Musick
27. Triple-bogey free: 1,762 holes. Ricky Wysocki (his first 1,762 holes on UDisc Live from Vibram 2016 until round four of the 2018 Worlds)

Tournament Performances 
28. Highest birdie rate in one tournament: 76%. Paul McBeth, WACO 2019 
29. Highest parked rate in one tournament: 40%. Gregg Barsby, WACO 2017
30. Most eagles in one tournament: 5. Kevin Jones, Goat Hill 2019. Garrett Gurthie, WACO 2018
Career Stats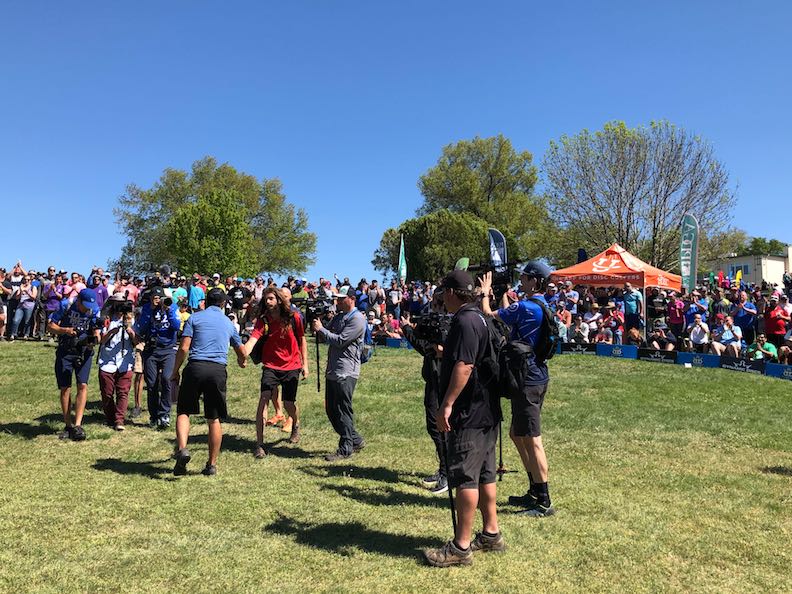 31. Most events: 41. Nate Perkins, Ricky Wysocki
32. Most holes played: 2,460. Ricky Wysocki
33. Most aces: 3. Gregg Barsby, Brian Earhart
34. Most eagles: 27. Paul McBeth
35. Most birdies: 1,271. Ricky Wysocki
36. Most pars: 1,352. Sarah Hokom
37. Most OBs: 311. Paige Pierce
38. Lowest OB rate: 5.6%. Valarie Jenkins (giving her bragging rights over husband Nate Doss, who's second with a mere 5.8%)

39. Circle 1x putting (10+ events played): 86%. Eagle McMahon
40. Circle 2 putting (10+ events played): 32%. Ricky Wysocki
41. Throw-ins outside C2 (10+ events played): 24. Ricky Wysocki, Nate Perkins
42. Parked (10+ events played): 18%. Simon Lizotte
43. C2 in regulation (10+ events played): 74%. Paul McBeth
44. C1 in regulation (10+ events played): 52%. Paul McBeth
45. Scramble (10+ events played): 78%. Michael Johansen
46. Below par (10+ events played): 55%. Paul McBeth
47. Lowest bogey rate (10+ events played): 9%. Nate Doss
48. Only player without a bogey: Ken Climo (played one hole of the 2018 USDGC)
49. Highest OB rate: 25%. Rick Steehler

#50
50. Most chimpmunks hit: 1. Michael Johansen, 2016 Vibram Open.

With our first ever tournament being the 2016 Vibram Open, it's our duty, really, to pay homage to one of the most infamous events ever to happen at a major disc golf tournament: Chipmunkgate. Though "Chipmunks Hit" hasn't become enough of a problem to warrant its own stat line on UDisc Live, it had to be our #50 on this list. For those who don't have any idea what we're talking about, see the video below from Another Round Productions.