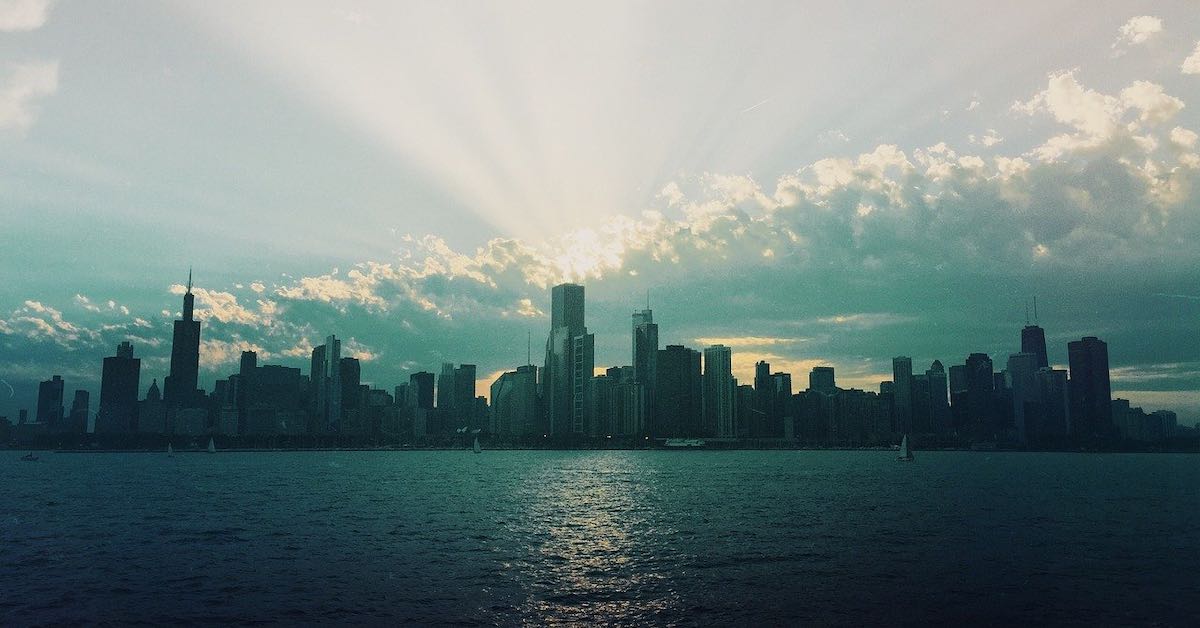 On Monday, August 9, 2021, one of the best disc golfers to ever play the sport, Paul McBeth, was, unsurprisingly, throwing a few discs. Where he did that is the unexpected part: Chicago, Illinois, a densely-packed city of over 2.7 million with exactly zero permanent public disc golf courses in its limits.

The current low access to disc golf in Chicago is exactly why McBeth was there. He was one of the main attractions on the first day of the Chicago Disc Golf Exposition, a slate of daily events that mostly took place in the Hyde Park neighborhood that included clinics, mini-games and competitions, and Chicago's first-ever disc golf tournament. The festivities went through Sunday, August 15.

Organizers used the Expo to raise local awareness of disc golf and drum up more interest in expanding options for playing disc golf in Chicago. They also took care to create events suited to various groups: kids, adult beginners, women new to the sport, and experienced disc golfers.

Along with McBeth, other top professional players who competed in the Ledgestone Open in Peoria, Illinois, made appearances, too. Additionally, pros and founders of disc golf nonprofit Universal Play Disc Golf (UPlay) Dustin Keegan and Zoe AnDyke taught clinics.

The Expo was the first big step a large coalition consisting of disc golf entities, park advisory committees, and area businesses took together in hopes of making the healthy, low-cost fun of disc golf easily accessible to residents of the United States' third-most populous city. Well-known organizations and companies in the disc golf world like the Paul McBeth Foundation, Discmania, and DiscGolfPark were not only supporters of this event but also a larger push to grow disc golf in Chicago in the long term.

Though it's gotten bigger and bigger, the initiative to increase disc golf's popularity in Chicago started small. Two groups of disc golf-loving Chicagoans have been hard at work expanding the city's awareness and access to the sport, and this Expo and all the support it gained wouldn't have happened without their prior grassroots efforts.
Building Chicago Disc Golf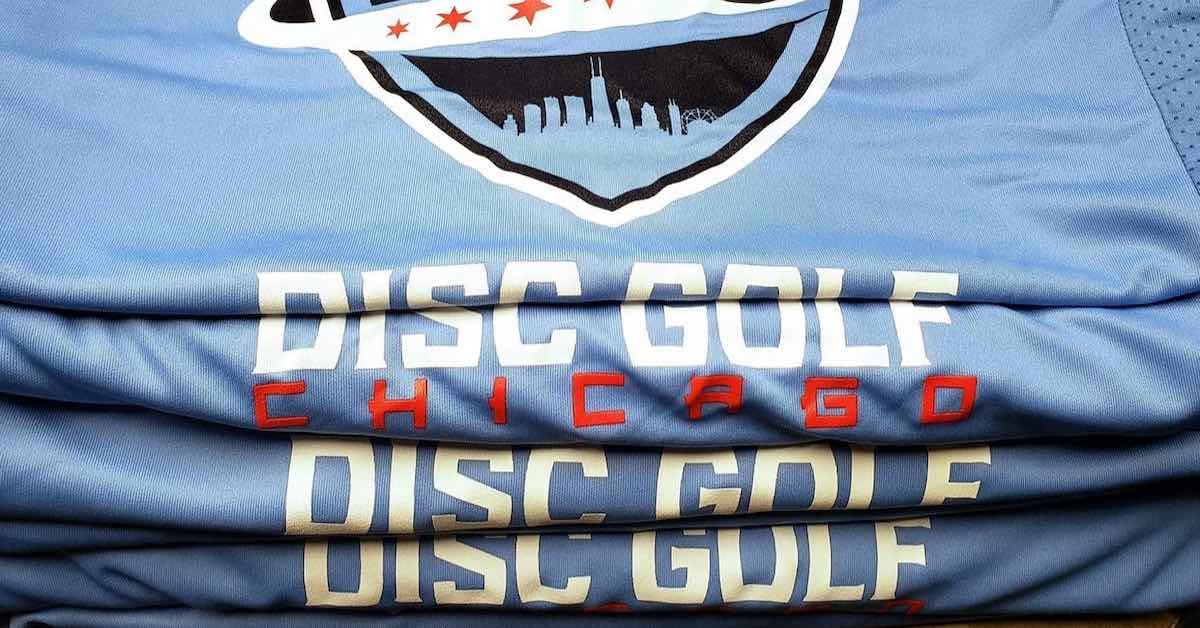 Though Illinois is one of the top 10 U.S. states for disc golf and one of the top 10 courses in the world isn't too far outside Chicago, the lack of access to disc golf in the Windy City can make even the most dedicated disc golfers lose their zeal for the sport when they move there. At least that was the experience of Alex Seminary, who arrived in Chicago in 2013.

Throughout high school and college, the one hobby Seminary had stayed infatuated with was disc golf. But when he moved to Chicago, he had no car, and with no courses available, he said he "forgot about" the sport and didn't touch a disc for two years.

That changed when Seminary landed his first well-paying job and was able to afford a car. The moment he purchased his new ride, he had a revelation.

"I realized, 'I can go anywhere I want right now; Where am I going?'" Seminary recalled. "I was like, 'Oh my God, I'm going to my parents' house, gonna pick up my discs, and I'm going to play disc golf.'"

The trip got his passion burning again. Seminary soon found others looking to get out of the city for rounds and began organizing trips to courses in nearby areas. In the following years, Seminary started running leagues and tournaments just outside of Chicago and heading a club for disc golfers living in and near the city – now known as Disc Golf Chicago – that enjoyed rapidly increasing membership.

Throughout this time, Seminary saw there were plenty of Chicagoans who could get very excited about disc golf very quickly. The one barrier to the sport really taking off in the city? Accessibility.

In 2020, he came into contact with people who'd been chipping away at that exact problem: Tommy Inglis and Kasey Klipsch of Hyde Park Disc Golf (HPDG). The two were longtime residents of Chicago's South Side who had played various courses near Chicago. When the onset of the pandemic put a halt to most recreational activities in the city, the pair had taken to disc golfing on a practice basket in their local parks to have some socially-distanced fun. It didn't take long for other park-goers to get curious about what they were seeing.
"The more we played in the Chicago parks, the more people we met who wanted to join in," Inglis said. "We began to grow into a small community of parents and university students with a shared interest in disc golf, generally and as a way of dealing with the pandemic. As we grew, so did COVID, and the decision was made to set up the basket daily in Nichols Park to allow people to play on their own schedule without needing to gather."

Originally just a Facebook group used to organize small meet-ups and to let people know where the basket was, HPDG grew out of this waxing group of disc golf enthusiasts.

Like Seminary had, Inglis was seeing how quickly Chicago residents could fall in love with disc golf. But instead of organizing trips out of the city to play courses, he began working toward providing more access within it. A member of the Nichols Park Advisory Committee (Nichols Park is a park in the Hyde Park neighborhood), Inglis showed disc golf to other committee members, which led to a proposal to install one permanent basket in the park that was unanimously approved.

Inglis said that basket has proven to be tremendously popular and HPDG members often find themselves waiting in sizable lines to use it when they get together.

Additionally, he applied for and received a Professional Disc Golf Association Diversity and Outreach grant, which has enabled HPDG to help many locals discover disc golf.

"The grant made it possible for us to get disc golf starter sets to four local youth programs and do introduction to disc golf pop-ups at community events where we have handed out over 300 discs to local families," Inglis said.

HPDG and Disc Golf Chicago first started working together after Inglis reached out to Seminary for help with a project to bring disc golf to another South Side park, Jackson Park. The relationship has proven very fruitful. Seminary has helped Inglis connect with disc golf organizations that have the means to enable a rapid expansion of Chicago's disc golf offerings. In turn, seeing the foundations HPDG has laid for disc golf's growth in Chicago has convinced those organizations that it's realistic to believe disc golf can thrive in one of the most urban locations in North America.

The Chicago Disc Golf Exposition was the first large event the two organizations worked on together, but it's not going to be the last. Both groups are now registered non-profits and plan to continue uniting their efforts to make disc golf accessible to as many Chicagoans as possible.
Why Big Names Believe in Big City Disc Golf
Two of the biggest backers of HPDG and Disc Golf Chicago's push to greatly increase access to disc golf in Chicago are DiscGolfPark/Discmania (the two companies are closely affiliated) and the Paul McBeth Foundation. DiscGolfPark is a company that designs, installs, and sells hardware for disc golf courses, and Discmania makes disc golf equipment like discs and bags. The McBeth Foundation is a non-profit with the mission to bring disc golf to underserved areas of the world.

The person at DiscGolfPark/Discmania who has worked most closely with Inglis and Seminary is Dana Vicich, a pro disc golfer, Illinois native, Discmania sales manager, and course designer for DiscGolfPark. He and Seminary knew each other through involvement in the Illinois disc golf scene. When Seminary saw the work Inglis and HPDG had been doing, he believed it might be something Vicich would like to learn more about.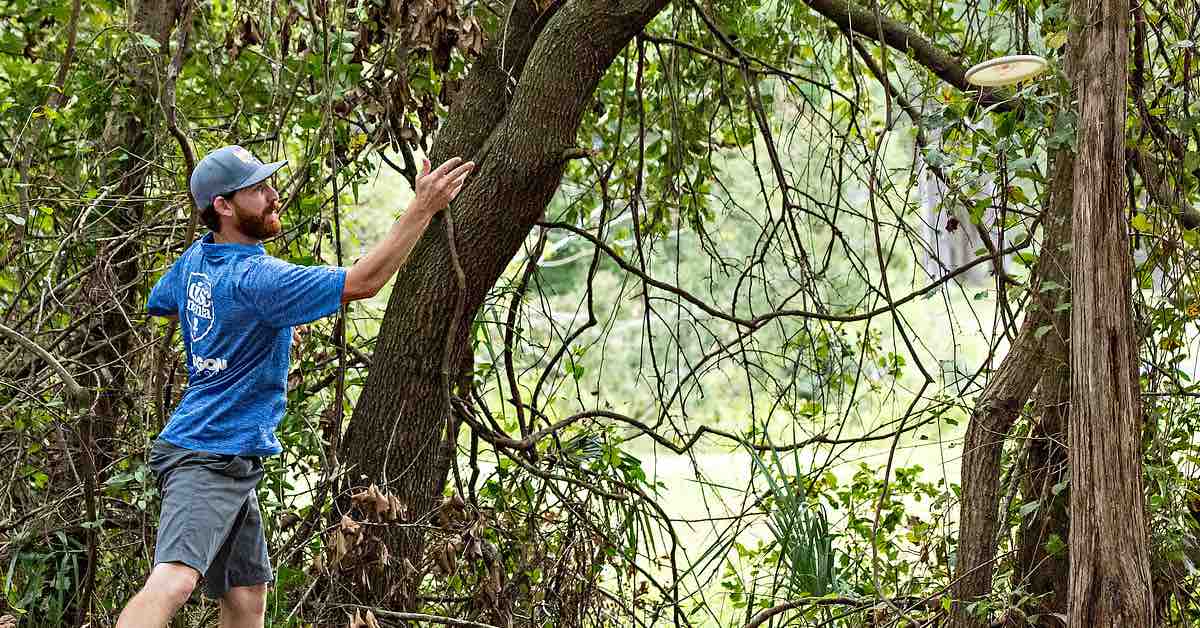 Seminary was right that Vicich would be interested to hear about HPDG's efforts, but Vicich admitted he had significant doubts that anyone could really have made significant progress on bringing disc golf to his state's most urban area. Still, after Seminary had made introductions, Vicich set up a time to meet with Inglis to learn more about what HPDG had been up to.

Vicich left the meet-up a believer.

"I came in to the meeting a little skeptical, not thinking it would amount to too much," Vicich told us. "In reality, Tommy had already been working very hard and making some great headway towards bringing disc golf to the Windy City. Following the meeting, I picked up the phone and got on with Discmania U.S.A. Director of Operations, Austin Montgomery, and told him that we want to be a part of this."

Montgomery was immediately on board, and both Discmania and DiscGolfPark have pledged significant support for current and future efforts to allow more Chicagoans to play disc golf in their city. Vicich said that the companies saw the potential to offer a huge number of people from diverse backgrounds access to low-cost, healthy recreation and didn't want to pass up the chance.

As for the Paul McBeth Foundation, supporting efforts like those in Chicago is exactly why it was created. A member of Disc Golf Chicago named Matt Swing was the first to contact the foundation about the work being done in the city, and that eventually led to Seminary and Inglis talking more with the organization about the state of disc golf in Chicago. Those talks convinced the foundation that this was a project worth investing in.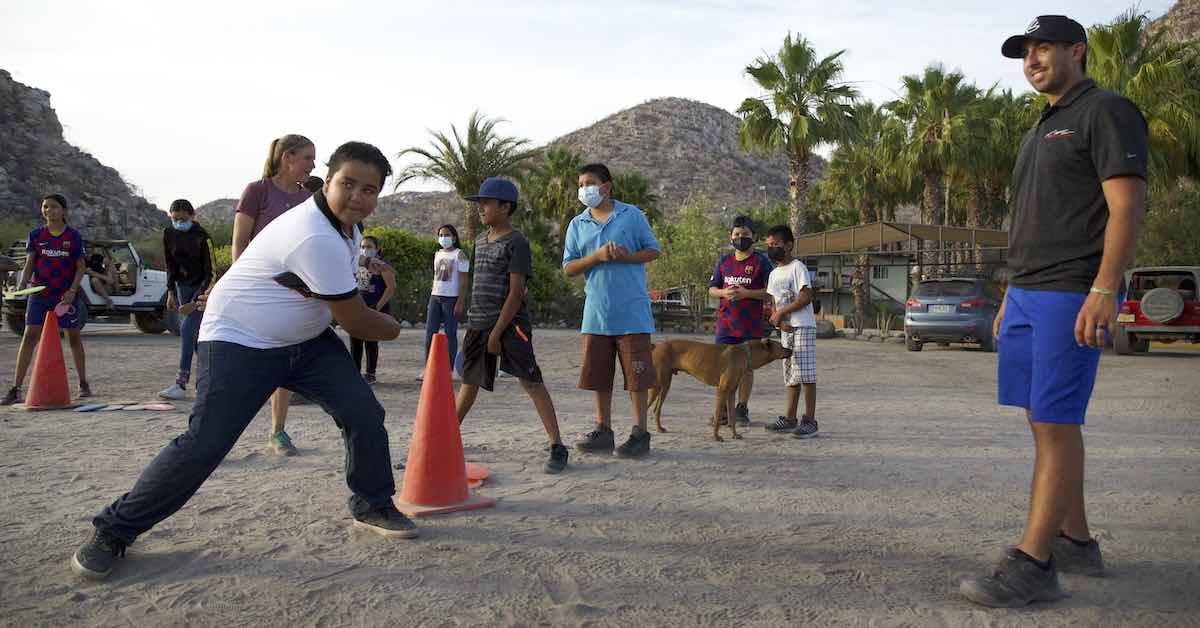 "Working with major urban centers in the U.S. was always a big part of Paul's vision for the Foundation," said Dustin Leatherman, the Executive Director of the Paul McBeth Foundation. "It can be challenging getting the necessary approvals, so a big factor for us is working with a good team on the ground. Disc Golf Chicago and Hyde Park Disc Golf have done a tremendous amount of work to pave the way for a potential course, and they have a big, well-thought-out vision. We know we can only accomplish our mission and vision through good partnerships, and the chance to work with these two organizations, along with Discmania, made it an obvious choice for us."

Leatherman also said that the foundation – which only started working on projects in early 2021 – hopes that as they continue to back the work being done in Chicago, they'll be able to create blueprints they and other organizations can use to generate more disc golf access in other urban areas.
All Things Grow

Even with the outpouring of support, it will take a lot more legwork to make disc golf available to Chicagoans on a larger scale. Local authorities have to be convinced that their communities actually want disc golf near them.

The Chicago Disc Golf Exposition helped those efforts, but Inglis is fully aware that there will likely be no express train to the place he hopes disc golf will end up in his city.

"What we have learned is in the city of Chicago a single putting basket is the best solution for most public parks and are proposing a process to the Chicago Park District that allows communities to request a putting basket for their park," Inglis said. "Providing access to disc golf facilities is the first step and by coupling that with community outreach events, people are learning a new sport and building friendships."


Note: UDisc  donated to the Chicago Disc Golf Exposition.