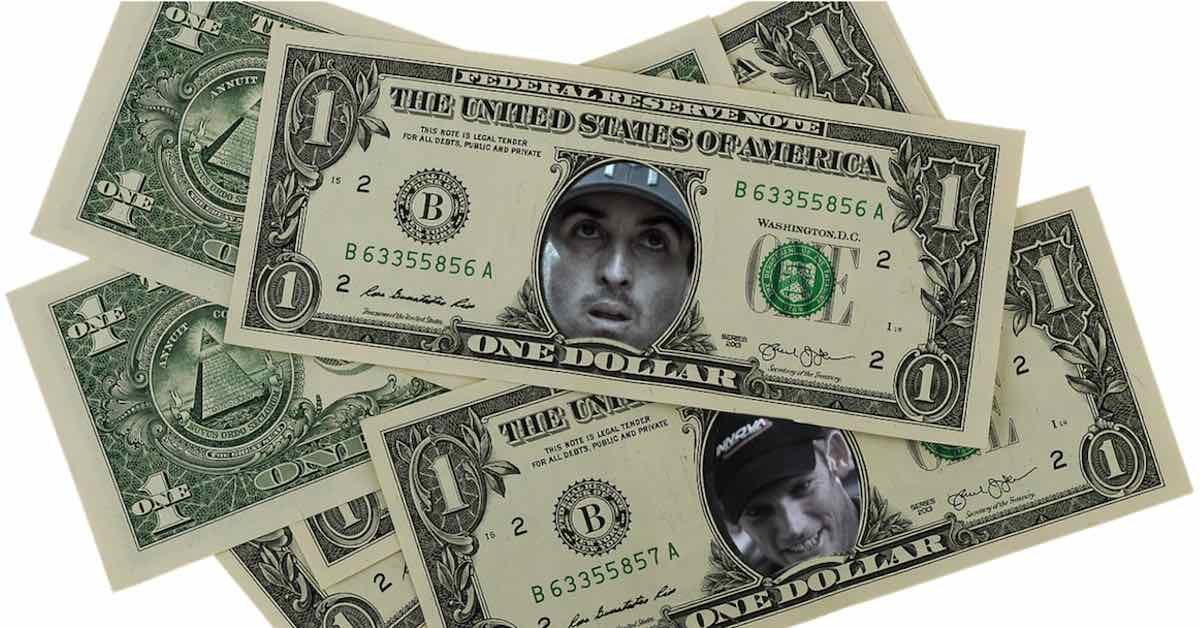 In 2020, we saw some of the largest cash purses in pro disc golf history, with the standout, of course, being the $130,400 doled out at the Disc Golf Pro Tour Championship. The winners of the Open and Open Women divisions at that event, Kevin Jones and Hailey King, respectively, added $20,000 each to their 2020 earnings.
Though those numbers might seem paltry compared to the biggest professional sports, they're huge in relation to the purses offered throughout most of disc golf history. A testament to that is how, less than 30 years ago, every pro disc golfer also had to be a pro at something else to make ends meet. Even the player many consider the best of all time, Ken Climo (who competed actively from the late 1980s until the mid-2010s), worked in construction until the mid-1990s, when his yearly earnings crossed $19,000 per year – $11,000 more than his closest competitor.
We delved deeply into disc golfers' earnings to get a fuller picture of what trajectory payout trends have been on throughout the existence of the sport's professional side. But before we dive into what we found, we want to point out some things you should know about the numbers you'll see in this piece:
When we discuss earnings, we only mean in terms of cash prizes at Professional Disc Golf Association-sanctioned tournaments. It's impossible to know exactly how much money each player made from non-sanctioned competition. Additionally, money players make from sponsorships, YouTube channels, and other avenues is generally confidential.
To make the data manageable, we only included years in which players earned over $500 in our data, meaning if a player earned under $500 in a year, that money will not be reflected in their earnings total. There were about 6,600 players who'd earned more than $500 in a year playing disc golf at some point in their careers.
The previous note also means that yearly payout totals in this piece are only based on the earnings of players who made over $500 in a year, not every dollar offered at every sanctioned tournament. Therefore, we use round-about numbers to discuss yearly payout totals because the exact total payouts from a year are higher than those earned by just players who earned over $500.
How Have Disc Golf Payouts Changed Over Time?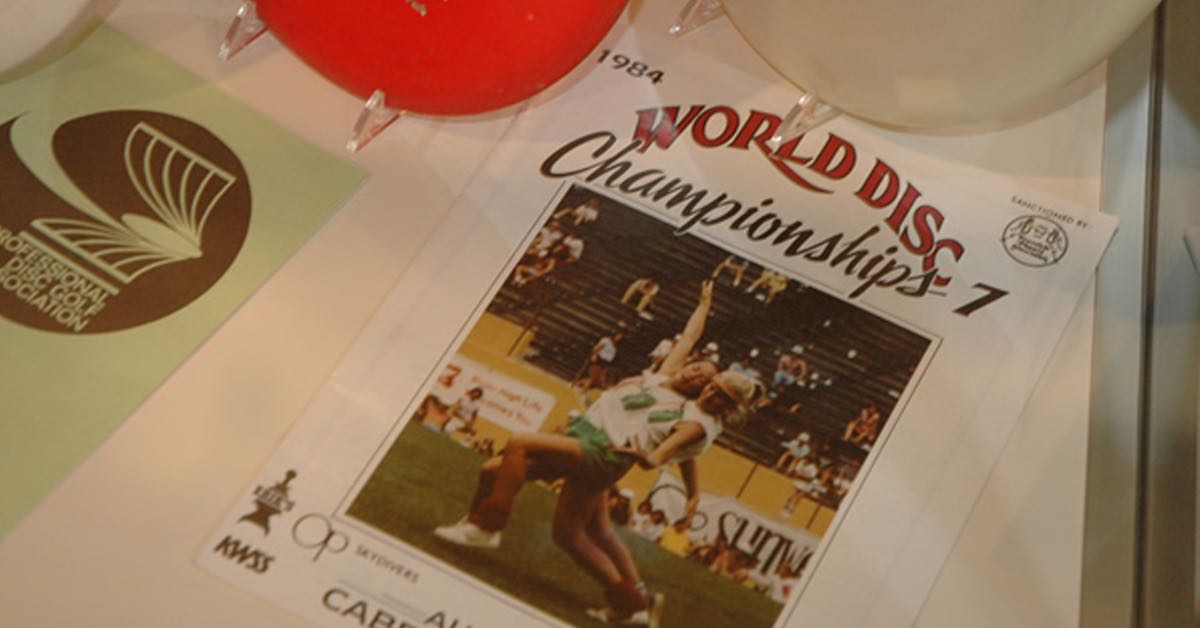 The earliest data available for disc golf payouts are from the tournaments put on by the man who founded the PDGA and is known as the father of disc golf, "Steady" Ed Headrick.
One early event Headrick ran was the WHAM-O $50K Frisbee Disc Golf Invitational held in May of 1979 in Huntington Beach, California. It awarded $10,000 to the first place winner with total cash payouts amounting to $41,000. Tom Kennedy won the tournament and took home the top prize, which would have the same buying power as over $35,000 today.
But while that event was likely meant in part to serve as a signal that people could start taking professional disc golf seriously, looking at it in retrospect demonstrates how the sport didn't have a broad enough audience to consistently attract sponsors who would help maintain and increase such levels of payout. The first season to have payouts surpassing that one 1979 tournament didn't come until 1987, when payouts broke $45,000.
Notably, even with the lower payout, some players, like David L. Greenwell, Steve Wisecup, and Sam Ferrans, had consistent earnings in the mid-1980s that took their career totals over $10,000 before an upstart named Climo even passed $500.
But a trend of larger purses being up for grabs has made it possible for a growing number of players to become full-time touring disc golfers.

In the graph below, you can see the dramatic increase in players surpassing the $10,000 threshold, with a record 10 different players above $30,000 dollars in winnings in 2019 alone. The large drop in 2020 was due to fewer tournaments during the pandemic.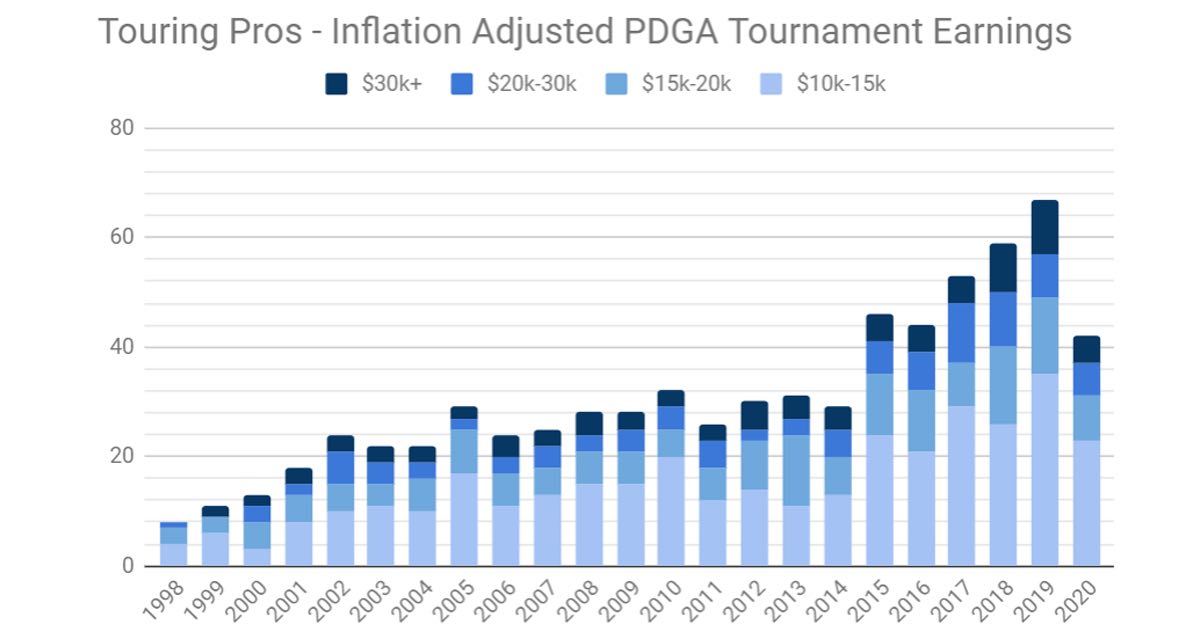 There has been a gradual increase in touring players passing these milestones, with the most noticeable spike between 2014 and 2015. Between those two years, total payouts jumped from just under $1.4 million to over $1.86 million.
Who's Won the Most Money from Playing Disc Golf?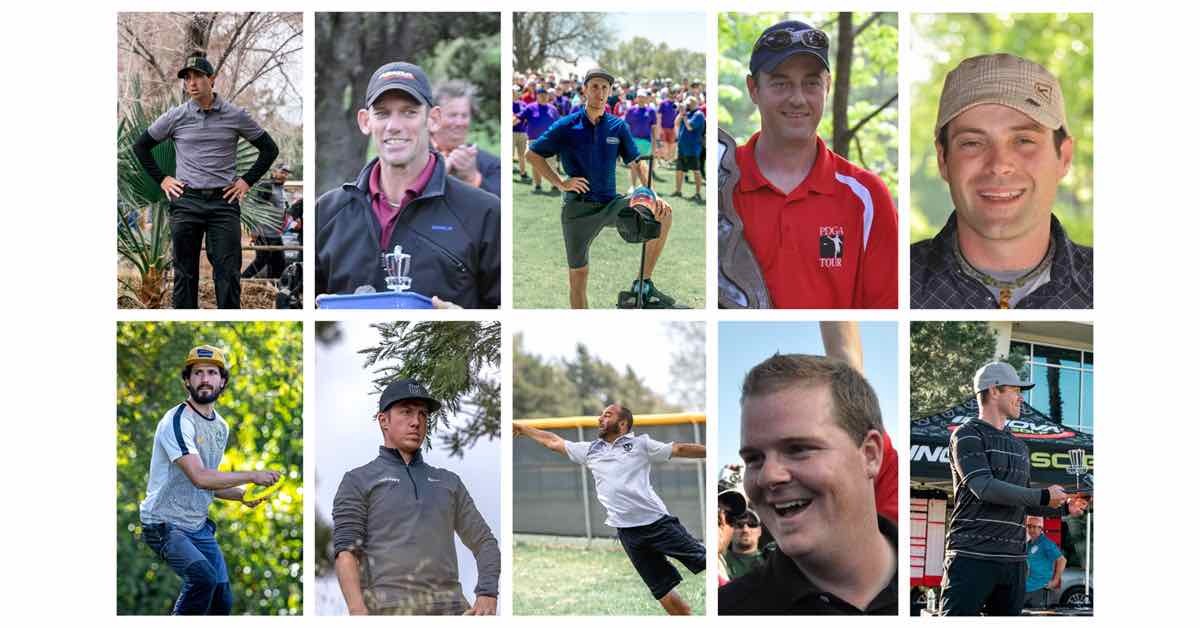 These are disc golf's all-time top earners without considering inflation:
| | | | | |
| --- | --- | --- | --- | --- |
| Rank | Name | Events | Wins | Total Earnings |
| 1 | Paul McBeth | 342 | 130 | $510,680 |
| 2 | Ken Climo | 466 | 229 | $435,452 |
| 3 | Ricky Wysocki | 338 | 114 | $427,403 |
| 4 | Barry Schultz | 583 | 254 | $416,343 |
| 5 | Dave Feldberg | 556 | 116 | $415,772 |
| 6 | Nikko Locastro | 434 | 122 | $337,632 |
| 7 | Paul Ulibarri | 492 | 101 | $293,667 |
| 8 | Steve Rico | 517 | 140 | $284,364 |
| 9 | Nate Doss | 308 | 42 | $275,759 |
| 10 | Cale Leiviska | 386 | 132 | $266,215 |
However, we all know that a dollar doesn't go as far as it used to.
Due to inflation (the decline of a currency's value over time), the earnings of long-time players like Barry Schultz and Climo look very different when you consider what the buying power of their past winnings would equate to today. So we also created a chart with earnings adjusted for inflation using U.S. Consumer Price Index rates.

These are disc golf's all-time top earners with inflation factored in:
Rank
Name
Total Earnings
(inflation adjusted)
Change
1
Ken Climo
$619,417

▲

1
2
Paul McBeth
$552,990

▼

1

3
Barry Schultz
$529,482

▲

1
4
Dave Feldberg
$507,459

▲

1
5
Ricky Wysocki
$460,884

▼

2

6
Nikko Locastro
$380,584
7
Steve Rico
$355,428

▲

1
8
Paul Ulibarri
$325,577

▼

1

9
Nate Doss
$325,033
10
Cale Leiviska
$302,136
The "Change" column refers to how players' positions differed from their position on the list not adjusted for inflation.
Though the same names appear on both lists, the order shuffles around quite a bit, favoring players who have had longer careers. At the same time, in recent years the payouts for tournaments have increased substantially, greatly outweighing value lost to inflation. Should that trend continue, the younger and very active players on the list (McBeth, Wysocki, Locastro, Ulibarri, Leiviska) will likely not take too long to claim higher spots on this list.
The Climo Factor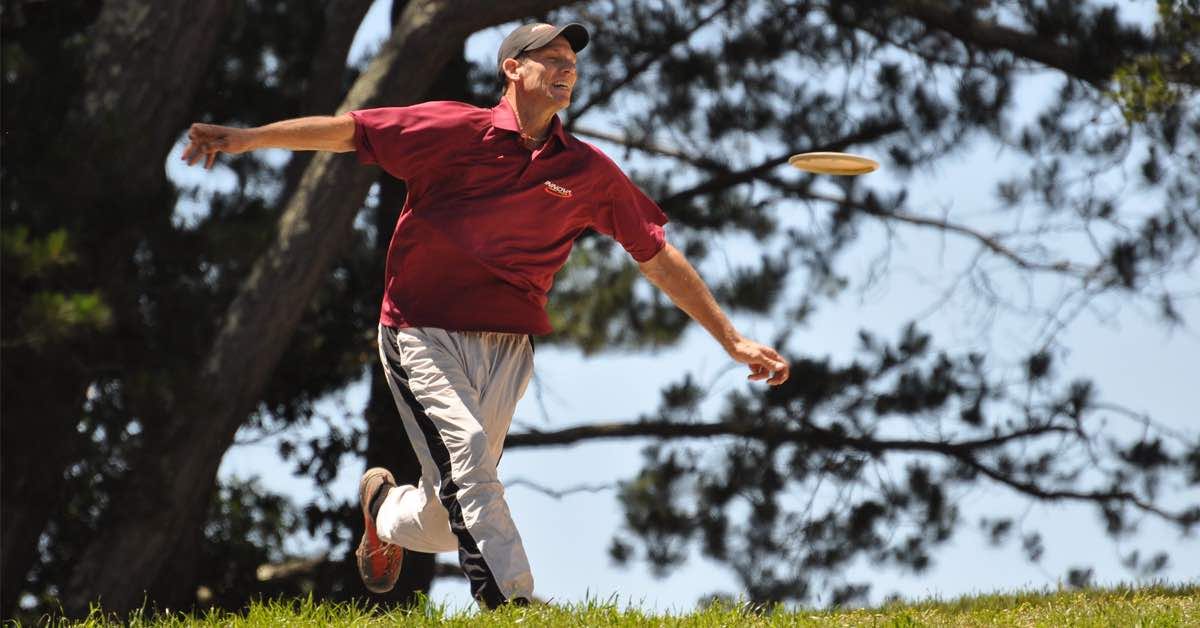 As we said before, Climo is thought by many to be the greatest disc golfer of all time. And while we're not venturing into the GOAT debate here, we can say that, when totals are adjusted for inflation, he has earned more from tournaments than any other competitor in disc golf history.
Two years after his first of nine straight world championship titles in 1990 (he'd eventually amass 12 Open titles and three Masters), Climo became the highest earner in the sport by surpassing Steve Valencia. Through those nine world champion seasons, Climo earned $137,185 over 201 events, or $682 per event for nearly a decade.
Throughout that period, PDGA events gave out a total of about $1.35 million in prize money. If you do the math, you come up with the astounding fact that for a 10-year span, about 10 cents of every dollar paid out at PDGA tournaments went to Climo.
Climo stayed strong through the 2000s, earning $221,634 through 199 events, increasing his per-win earnings to $1,114. During this decade, total prize money more than quintupled, leaving Climo with only three cents for each dollar of prize money. Climo has stopped touring, but throughout his career he averaged an astounding (by disc golf standards) $934 per tournament over 32 years – a period longer than most of today's top Open players have been alive.
Notably, Paul McBeth surpassed Climo's raw earnings total in early 2019 and is on track to surpass Climo, even when including inflation, within the next few years.
Superlatives & Stats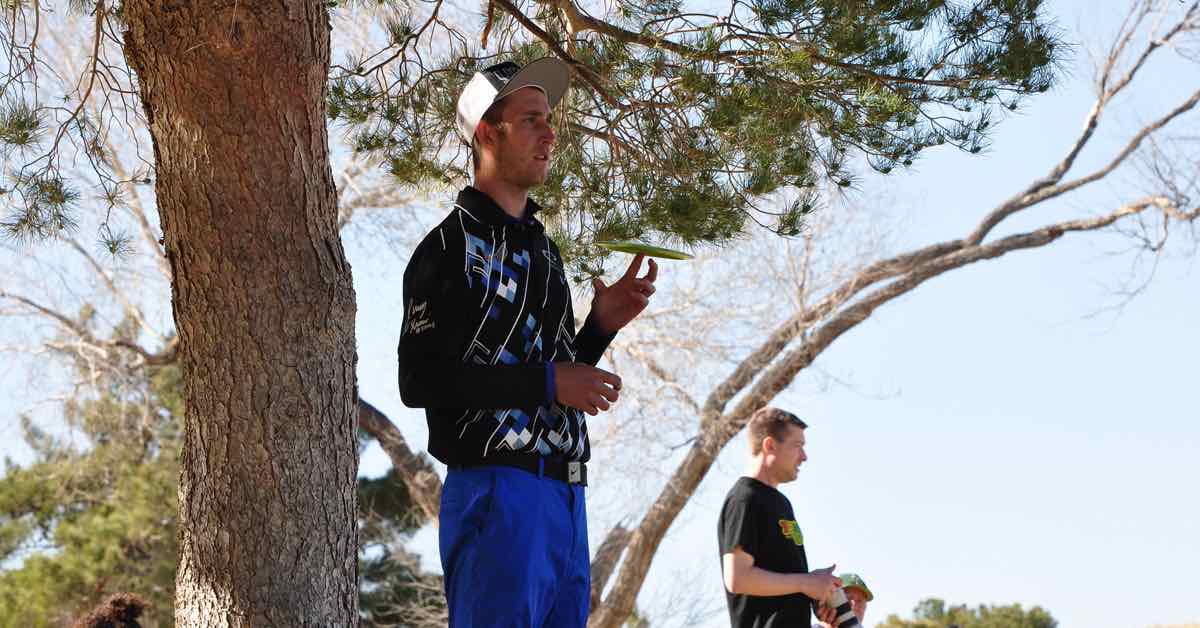 Here are other accomplishments related to individual player earnings:
The most money any disc golfer has ever earned from tournaments in one year
Ricky Wysocki took home $79,348 during an incredible 2017 season. He won 14 of 29 tournaments – including the World Championship – and racked up $50,414 in first-place winnings alone. Even adjusting for inflation, no other player has had a season where their sanctioned play earned them more money.
The biggest earnings jump from one disc golf season to the next
McBeth's jump in season earnings of $31,138 from 2014 ($40,907) to 2015 ($72,045) is the largest ever in professional disc golf by raw dollar amount. When taking inflation into account, Nikko Locastro's 2008 ($13,848) to 2009 ($42,926) earnings jump of $29,708 had the most buying power. That total is equal to over $35,000 in today's dollars.
The longest streaks of pro disc golfers earning over $500 per year
Climo owns the longest streak of seasons above $500 in winnings: 28. Steve Rico and Barry Schultz tie for the longest active streaks at 25.
The most disc golf tournaments played in one year
G.T. Hancock and Emerson Keith have the two highest totals of sanctioned disc golf tournaments played within one year: 75 and 73, respectively. Interestingly, both averaged between $100 and $200 per tournament, hail from near Dallas, Texas, and have been PDGA members since 2011.

The disc golfers who earned the most money in 2020
In a challenging year with far fewer tournaments held, Chris Dickerson earned more from competitive disc golf in 2020 than any other player: $46,430. Hailey King had the best season in Open Women, netting $27,576. She also boasts the highest earnings jump in disc golf between 2019 and 2020 at $22,000 (due mostly to her surprise DGPT Championship victory and the 20k that came with it). Generally, pro disc golfers' earnings from tournaments decreased in 2020 compared to 2019, proving Dickerson's and King's feats all the more impressive.
Here are two more interesting stats from our analysis:
The largest purse ever offered at a disc golf tournament

The $130,400 for the taking at the 2020 DGPT Championship was the biggest cash prize in disc golf history in terms of dollar amount. However, when considering the buying power of payouts, the 1979 WHAM-O $50K Frisbee Disc Golf Invitational still has yet to be topped. In today's dollars, that tournament's purse would be equal to over $149,000.

The amount of money pro disc golfers have earned as a group all-time
Together, the players included in our data earned $29,704,362 from professional disc golf tournaments.
What's to Come?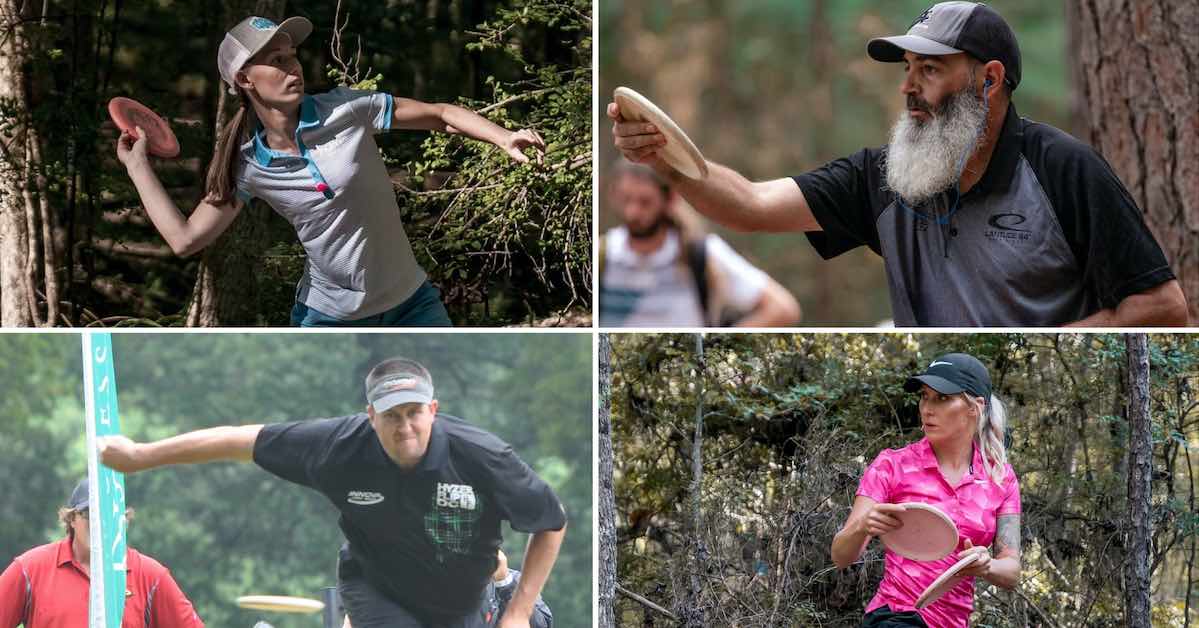 With several names on the top 10 list touring much less than in past years, it's worth mentioning those who might be able to earn a spot there soon. The player closest to doing that is Paige Pierce, with a career total of $243,637 and rising. JohnE McCray, Brian Schweberger, and Catrina Allen all have over $200,000 in winnings, as well.

We'd also be remiss to not point out that if things like disc golf's seemingly successful showing on ESPN 2 become more regular and the trend of the sport attracting increasing numbers of viewers stays strong, there's a chance more businesses will take an interest in the disc golf audience. New partnerships with sponsors that have deeper pockets than most disc golf businesses would likely bring a huge influx of capital into the sport, and today's purses could look minuscule as a result. Should that come to pass, any player could have a spectacular season – or, as King showed this year, win just the right event – and jump quite a few spots on the earnings list.

Are you interested in other topics involving professional disc golfers' earnings? Feel free to contact this piece's author at ian@udisc.com with your thoughts.