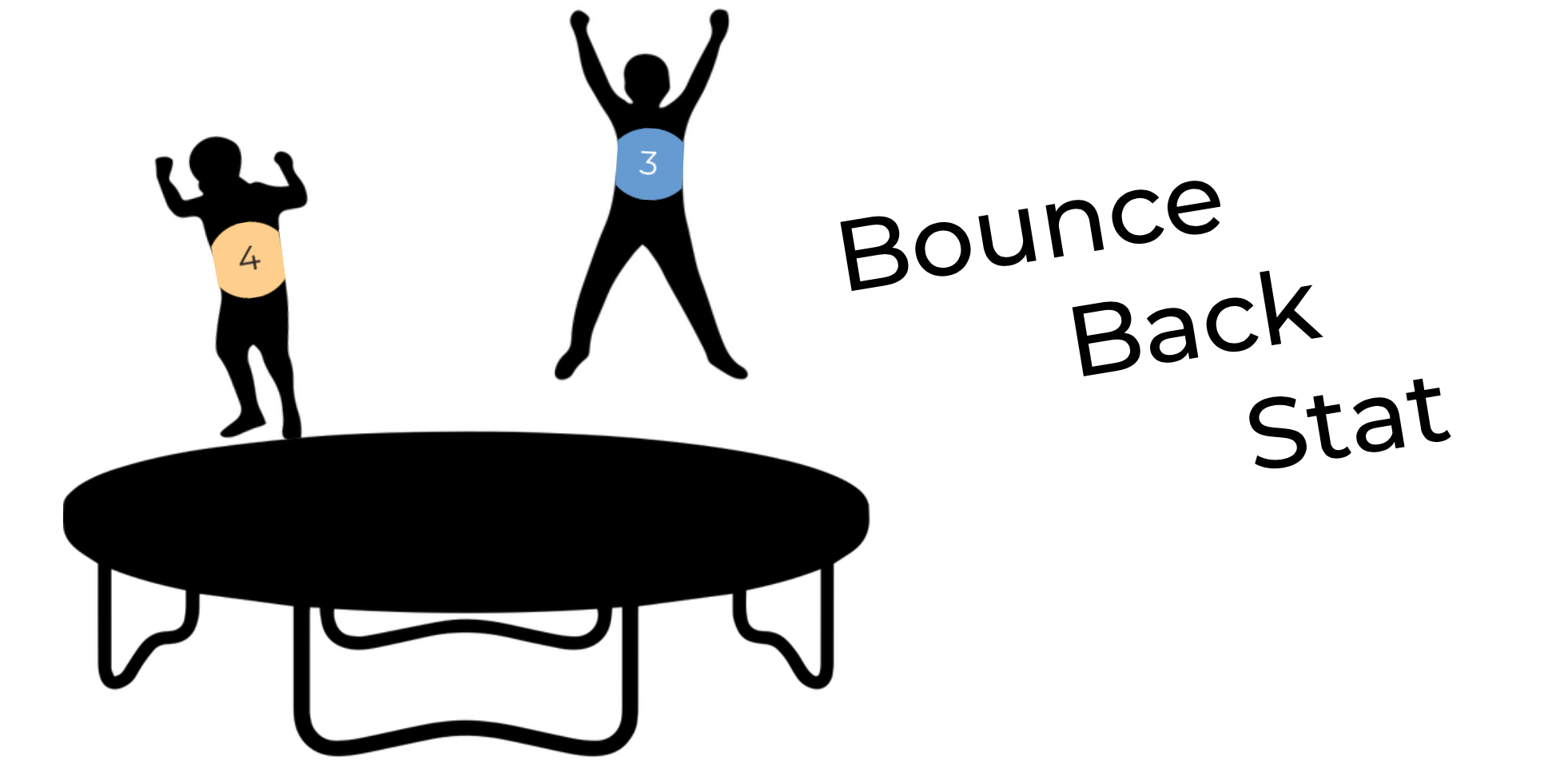 In the afternoon last week somewhere in or near Scottsdale, Arizona, BigSexy was creating commentary for JomezPro footage of the front nine of round three of the Memorial Championship. Now on hole 3 Paul McBeth showed resilience by making a long putt to get a birdie after double bogeying the previous hole, and BigSexy remarked that there was no stat for this achievement:



And BigSexy said, "Let there be a bounce back stat," and there was a bounce back stat.
Below we tell you what the new stat means, how it's calculated, how to locate it on UDisc Live for your favorite players, and who the top 10 bounce backers of 2019 in both Open and Open Women were.
What Is It? 

Like Jeremy "Big Jerm" Koling and Nate Sexton suggested in their commentary, the point of the bounce back stat is to show players' abilities to successfully use the mental blow of a bogey (or worse) as motivation to immediately get a lost stroke back. If a player plays a hole over par, how they score on the next hole counts toward their bounce back percentage. Carding a birdie or better on the next hole means they've taken advantage of a bounce back chance, and scoring par or worse means they didn't.

Currently, bounce back stats are round-based. This is important because it means that the last hole of a round can only affect a player's bounce back stat if they bogeyed the next-to-last hole. Below are some scenarios to help make this aspect of the stat clearer. Though the bounce back stat accounts for shotgun starts and rounds consisting of more than 18 holes, the scenarios are based on 18-hole rounds where competitors all begin on hole 1:
A player cards a bogey or worse on hole 17. A birdie on 18 would positively affect their bounce back stat, and a par or worse would negatively affect it.
A player cards a par or better on hole 17. Their score on 18 can have no effect on their bounce back stat.
A player cards a bogey or worse on 18. A birdie on hole 1 of the next round has no effect on their bounce back stat.
Players' bounce back stats for entire tournaments and seasons are simply the percentage of bounce back chances they've capitalized on.
Where Can I Find It?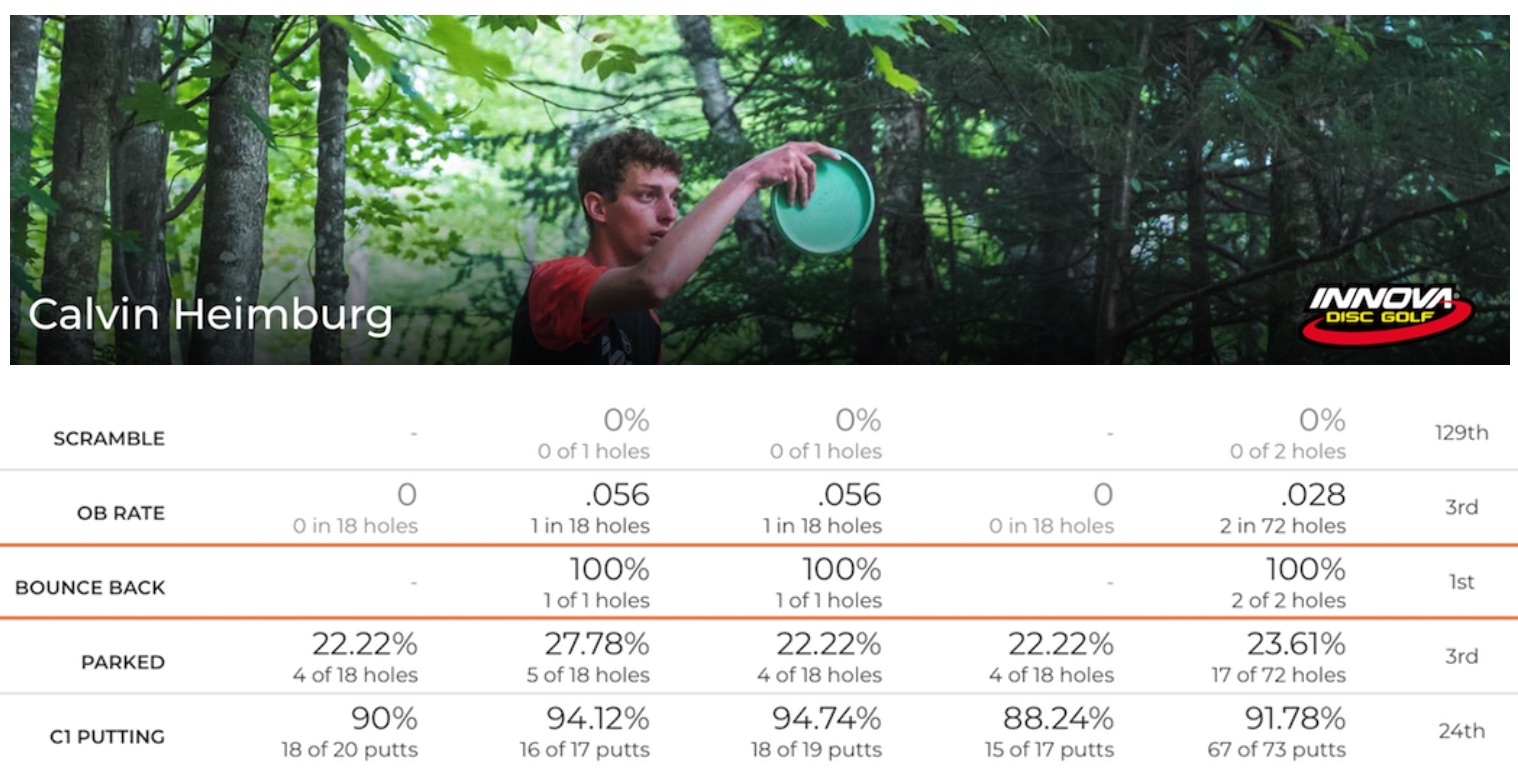 Bounce back stats are in the table at the bottom of each player's profile page. You can find a player's profile by A) expanding their stats from tournament results on the UDisc Live website and clicking Profile or B) using the search function after clicking the Players tab. We've retroactively applied the bounce back stat to every event UDisc Live has ever scored, so there's plenty to explore.




To change the event or see a player's full stats for an entire season, just click the icon the orange arrow points toward in the graphic above. You'll find it just below the basic information about a player near the top of their profile page.
The Best Bounce Backers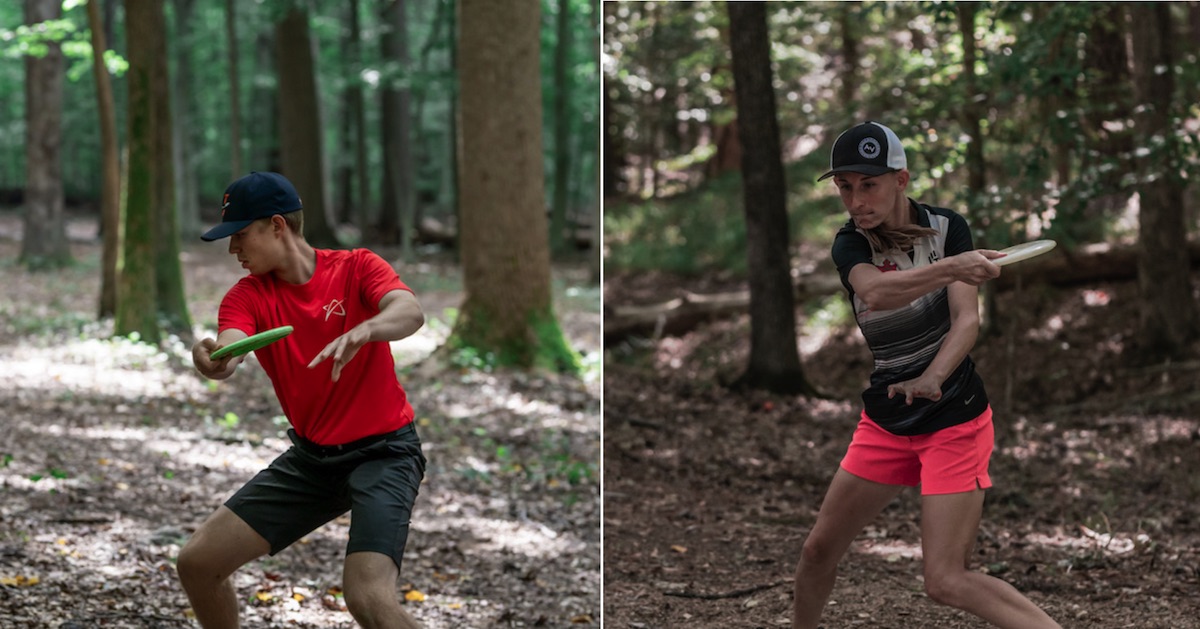 Clearly, once the new stat was created and applied to all past tournaments, we were curious to see what it could tell us. For starters, we wanted to know who the best bounce backers are. To get an idea, we found the top players in the stat from 2019:
Open: 2019 Bounce Back Rates
Rank
Name
Bounce Backs / Chances
Bounce Back %
1
Väinö Mäkelä
44 / 79
55.7%
2
Eagle McMahon
45 / 88
51.1%
3
Scott Withers
21 / 42
50%
4
Simon Lizotte
67 / 136
49.3%
5
Paul McBeth
48 / 98
49%
6
Ricky Wysocki
52 / 108
48.1% 
6
Seppo Paju
52 / 108
48.1%
8
James Conrad
73 / 154
47.4%
9
Cameron Messerschmidt
38 / 82
46.3%
10
Kevin Jones
76 / 170
44.7%
Open Women: 2019 Bounce Back Rates
Rank
Name
Bounce Backs / Chances
Bounce Back %
1
Paige Pierce
72 / 266
27.1%
2
Catrina Allen
59 / 248
23.8%
3
Jennifer Allen
32 / 139
23%
4
Kristin Tattar
22 / 121
18.2%
5
Vanessa Van Dyken
48 / 272
17.6%
6
Missy Gannon
36 / 207
17.39%
7
Madison Walker
37 / 213
17.37%
8
Paige Shue
34 / 199
17.1%
9
Hailey King
41 / 241
17%
10
Zoe AnDyke
30 / 182
16.5%
To put these numbers into perspective, the average bounce back rate for Open in 2019 was 31.4%, and that same number for Open Women was 13.7% (note: only people who played at least 378 holes scored by UDisc Live were considered in these lists and averages). Knowing these averages shows just how much better these players were than their competitors at recovering from bogeys with birdies or better. Pierce's 2019 bounce back percentage was nearly double her division's average, and every person on the Open list beat the division's average by over 10%.

The lists also show some surprising things. For example, Mäkelä, a Finn, would likely have occurred to very few people as the 2019 leader in this stat. When we reached out to him to let him know, we asked him if even he was a little shocked.

"Of course I'm suprised!" Mäkelä said. "That's pretty dope!"

However, he also pointed out that he has a persevering mindset on the course.

"After bad breaks, I always keep pushing towards my goal," Mäkelä said.

Two more surprises on the Open list are Scott Withers and Cameron Messerschmidt, players not on the radar of most casual disc golf fans.

On the Open Women side, it's perhaps who's not there that most stands out. Sarah Hokom is one the best female players currently touring and never finished outside the top 10 of any event she played in last year, yet her 11.3% bounce back rate was lower than the division average. Amazingly, she dropped from third in this stat in 2018 to 17th in 2019.

Speaking of other years, we also know who the current bounce back leaders are for 2020. Though the season is very, very young, Open is being led by Väinö Mäkelä, Drew Gibson, and Mason Ford, who all sport 100% bounce back rates for 2020 so far. Pierce is leading Open Women with a 71% rate, but she has only played one tournament compared to second-place Henna Blomroos' two.
Big or Sexy?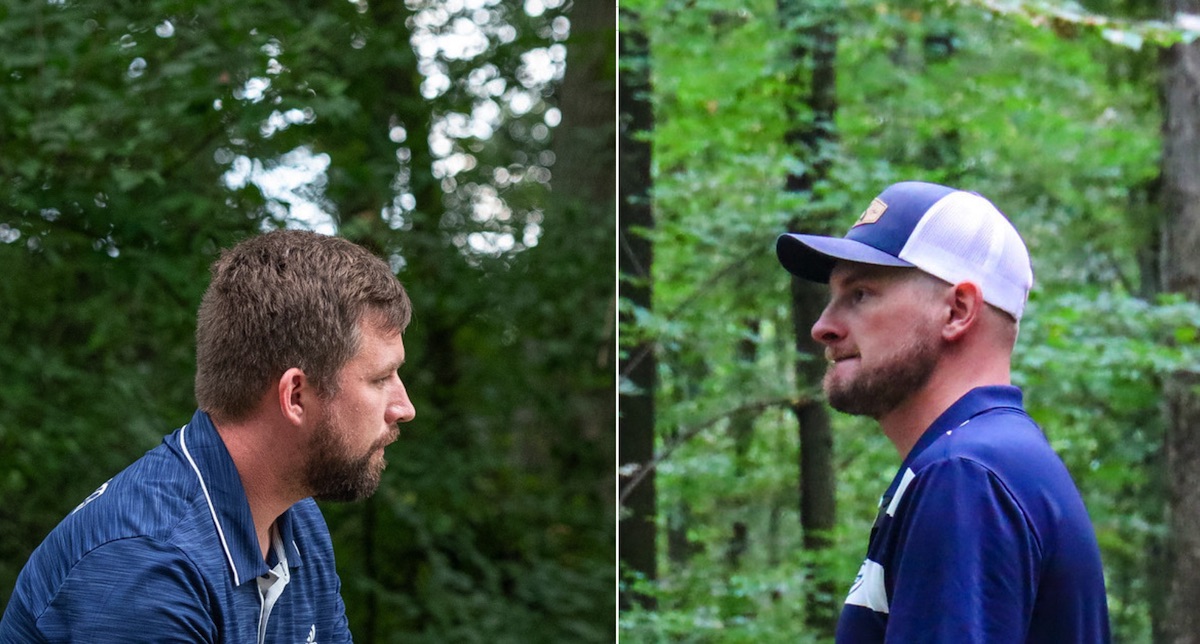 We hope you enjoy exploring this new stat as much as we have, and if you have any questions or thoughts about it, feel free to send us an e-mail or leave a comment on the social media site where you might have found this article.
Lastly, we thought we needed to honor the two guys who catalyzed the creation of the bounce back stat by giving them something to banter about during commentary. So, in the battle of Big vs. Sexy, who came out with the best bounce back stat for 2019?

Sexton: 27 / 75 = 36%

Koling: 59 / 141 = 41.8%

Is there another UDisc Live stat you've wanted to know more about? You can find brief definitions of all our stats here.