You can find the full top 10 of the World's Best Disc Golf Courses 2021 and links to their feature articles at the bottom of this post.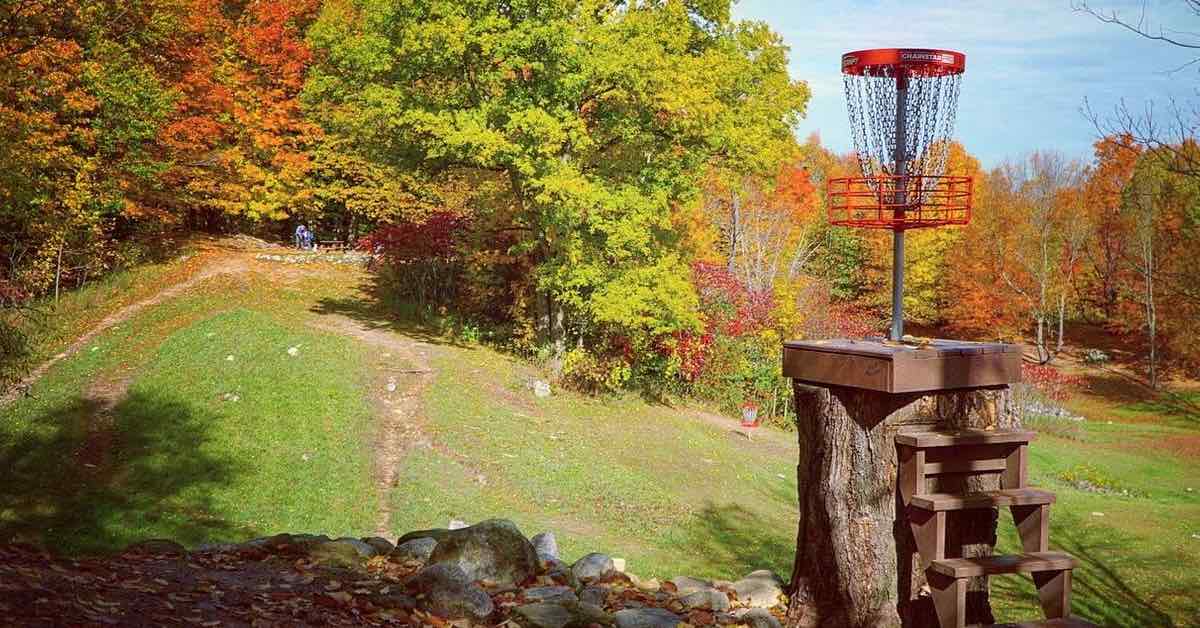 The Basics

The rankings for World's Best Disc Golf Courses are based on the over two million ratings of more than 11,000 disc golf courses all over the planet by disc golfers using UDisc. However, we have done work to account for how regions and cultures tend to rate courses differently, helping to assure the courses that made and missed this list did not do so as a result of regional hype or hypercriticism. That said, the courses on this list earned their spots purely from their stats and not due to the opinions of UDisc's staff. Honestly, we were just as surprised and interested in the results as our readers.

The course grades are relative to how close each course was to a perfect five-star rating. No course on the list achieved a 100.
Course History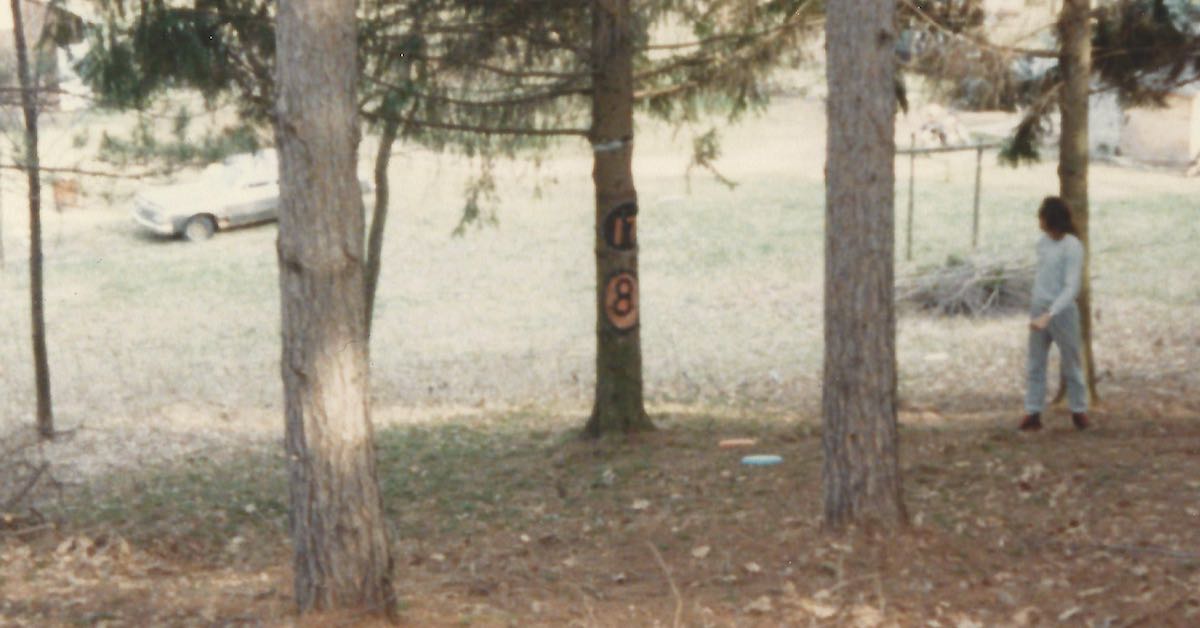 Bill McKenzie is the founder, owner, and – until recently getting a helping hand from his son – the one man maintenance crew of Flip City. He's played disc golf for over 40 years, first learning about the sport from neighbors coming home from college in 1978.

"We made an object course in our small town," McKenzie recalled. "At one point on that course, you had to throw to the goal post on the football field that had fence all around it, so you had to climb the fence and climb back out."
Two years later, McKenzie bought 80 acres of farmland not far from Michigan's Gold Coast from his grandparents, and one of the first things that McKenzie and his friends did was create an object course on the property.

"My friend Nick Elliot brought out some paint, and we laid out an 18-hole object course that the layout still pretty much follows today," McKenzie said. "Simple, short holes, and we played quite a bit."

For about 10 years, only McKenzie's group of friends knew about or played the course regularly. However, as disc golf's popularity began to grow in the 90s, word of mouth started bringing more interested people to McKenzie's private disc golf paradise of rolling hills with the perfect mix of open fields and woodland. And some of those visitors helped convince McKenzie that his course and property were special enough to deserve an upgrade.
"I had a few guys come from Grand Rapids – a big city, they had baskets early – and they said, 'Man, you gotta get baskets; this place is unreal,'" McKenzie said.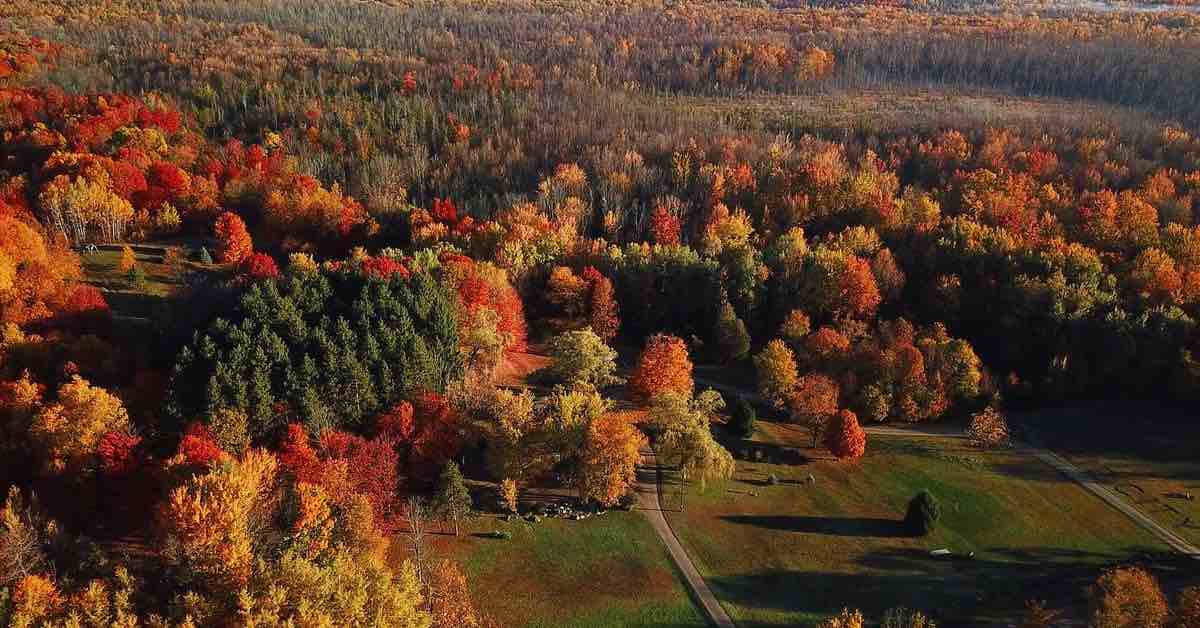 In 1998, he did just that and bought and installed 18 Mach V baskets to replace the object targets that he'd used for nearly two decades, paid for in part by charging players $1 to play (now $5). That low fee says something about the spirit behind Flip City. McKenzie seems to only charge what he needs to keep the course maintained and improving as if the course was more of a public service than a business.
As the years went on, more and more people visited and loved Flip City despite McKenzie never doing anything to advertise it. The property's beauty and fun fairways paired with McKenzie's diligent upkeep impressed visitors enough that word-of-mouth was all Flip City needed to get a sterling reputation and become known as a must-play. These extra visitors allowed McKenzie to improve the course further, adding six more holes to the original 18 and also putting in a permanent set of long tees.
Today, Flip City is a staple of Michigan disc golf, believed by many to be the best course in the state. And with McKenzie recently retiring from his day job and getting his son to help him, it's likely the course's best days are still to come.
Recent & Planned Developments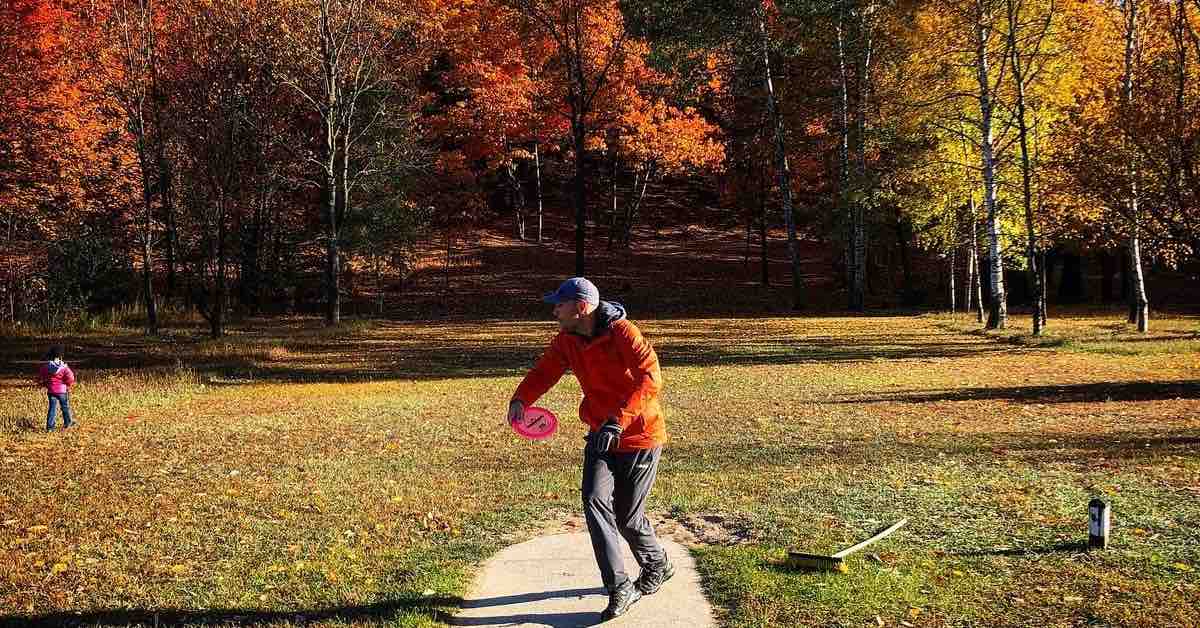 McKenzie intends to devote more time to Flip City's upkeep and improvement in his retirement, and his son is now helping him with those projects, too. One task they recently started and plan to continue is cleaning up some of the rough off of the course's fairways.

"We mow back with the brush hog until the edge of the woods and then clean the woods out so you can actually see through the woods," McKenzie said.
This clearing out of smaller brush between mature trees should make finding discs easier and improve the course's already impressive aesthetics.
McKenzie also plans to add a small shop on the property that will serve as a welcoming point for visitors and also have commemorative discs and apparel for sale.
Finally, in 2020 the course's Mach V's were replaced with top-of-the-line Discraft Chainstar Pro baskets.
What Golf Can I Expect?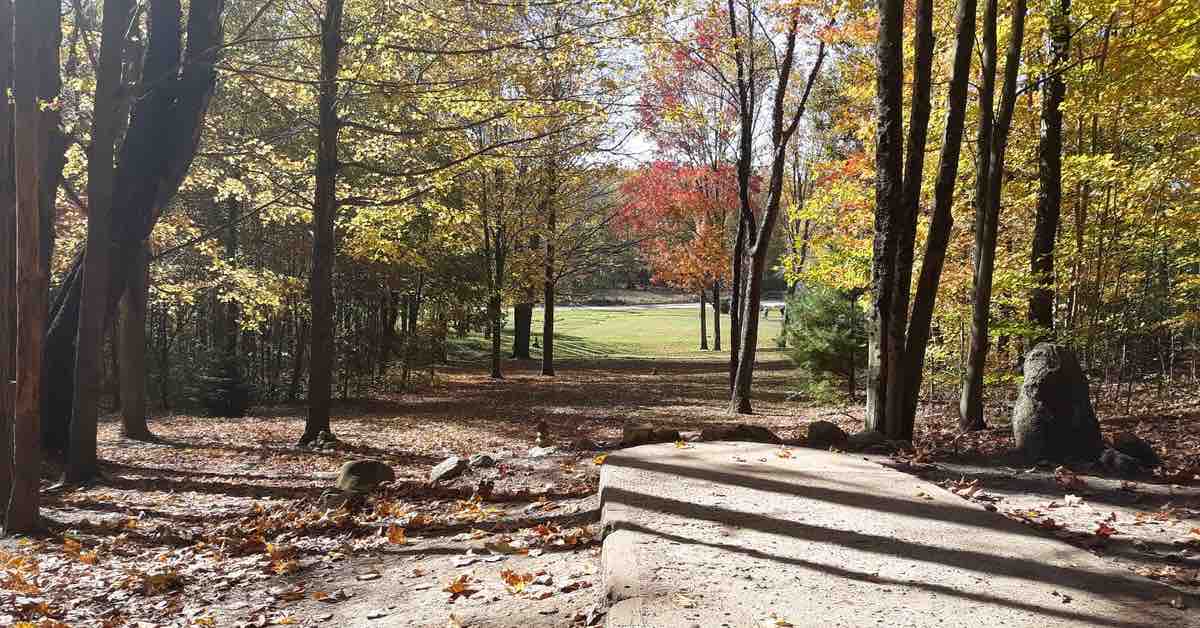 Being a former farm, the property where Flip City sits has plenty of open areas, but it's still a mostly wooded plot of land. The course features a blend of these two characteristics on almost every hole. In fact, a common theme at Flip City is starting in one landscape and ending in the other – a tee pad in the open and a basket in a wooded area or vice versa.

When through the woods, the fairways are well-defined and generally relatively wide as compared with those on typical wooded courses. Many of the open fairways either utilize a few well-placed trees to keep things interesting or force players to deal with another hallmark of Flip City: elevation change.

McKenzie's land is made up of rolling hills, and his design often has players throwing up or down them or even across a small valley from one hilltop to another. Almost all disc golfers love launching a shot from up high and watching it glide, and Flip City offers plenty of opportunities to do just that.

As for difficulty, McKenzie specifically wants the course to be challenging enough to entertain experienced players but still accessible to everyone.

"I'd say it's for general play, not championship or pro level," McKenzie said. "You bring your family, and you have a good time."

This means that though you can expect to throw a wide variety of interesting lines and shot shapes, you won't be needing a big arm to score well at Flip City. This goes even for the long tees.
Signature Hole
McKenzie didn't have to think too hard about the course's signature hole when we asked him to identify one. The downhill hole 11 where players can watch their discs soar over a well-mowed field filled with large cairns was the hole he immediately identified. He said that the hole has produced a lot of aces over the years, so make sure to have the cameras rolling if you ever get a chance to play it.

You can see a flyover of hole 11 and a drive on it from a competitor at the 2020 Flip City Open in the clip below from Crew 42's YouTube channel:
Events & Leagues
Events: Many events take place at Flip City annually. You can find a list on the course's website.
Leagues: A summer league runs on Wednesday evenings starting at 6:00pm from May until September.
Amenities
Flip City visitors have the option to stay the night at the course's permanent campground and there are portable toilets on site. As we mentioned in "Recent & Planned Developments," McKenzie plans to add a small shop where visitors can pick up souvenirs like discs and shirts stamped with Flip City's name in the future.
Three Real Five Star Reviews
Three real five star reviews of Flip City from disc golfers on UDisc.
This course is perhaps the best known course in Michigan.. private course that is a pay to play and well worth it.. The owner takes great pride in his course and you can see it.. every hole is always well mowed and clean of branches and walkways are always clean.. truly a great course and to think one man does it all, now that is even more amazing.
Absolutely stunning. Bucket list for any MI disc golfer, and maybe for any disc golfer period. We took two friends along who'd never even played DG before, and even they were blown away just being there. If you can happen to make it during Fall when the leaves are changing colors, you might just have a spiritual experience. Make the trip to Flip City.
Lives up to the hype. It's obvious how much love is poured into this course. All the small details make it a one of a kind experience. I felt as if I was in Hyrule (Zelda). There's a solid mix of lines, and some blind shots. Bombers may be disappointed in the lack of distance, but should still appreciate the creativity of the layout . Must play course.
The Full Top 10 World's Best Disc Golf Courses 2021
1. Maple Hill in Leicester, Massachusetts: Read World's Best Disc Golf Courses: #1 Maple Hill
2. Hillcrest Farm in Bonshaw, Prince Edward Island, Canada: Read World's Best Courses: #2 Hillcrest Farm
3. Krokhol in Siggerud, Norway: Read World's Best Disc Golf Courses: #3 Krokhol
4. Blue Ribbon Pines in East Bethel, Minnesota: Read World's Best Disc Golf Courses: #4 Blue Ribbon Pines
5. Brewster Ridge Disc Golf Course at Smugglers' Notch Resort, Vermont: Read World's Best Disc Golf Courses: #5 Brewster Ridge
6. Flip City Disc Golf Park in Shelby, Michigan: You just read it!
7. The Diavolo Disc Golf Course at New Hope Park in Cary, North Carolina: Read World's Best Disc Golf Courses: #7 Diavolo
8. The Canyons at Dellwood Park in Lockport, Illinois: Read World's Best Disc Golf Courses: #8 The Canyons at Dellwood Park
9. Idlewild in Burlington, Kentucky: Read World's Best Disc Golf Courses: #9 Idlewild
10. Milo McIver in Estacada, Oregon: Read World's Best Disc Golf Courses: #10 Milo McIver