Flip City was one of the world's top 10 disc golf courses in 2022. Check the master post for all things World's Best Disc Golf Courses 2023 on Monday, February 13, 2023, to see where it ranks this year.

The rest of this post has not been updated since the publication date.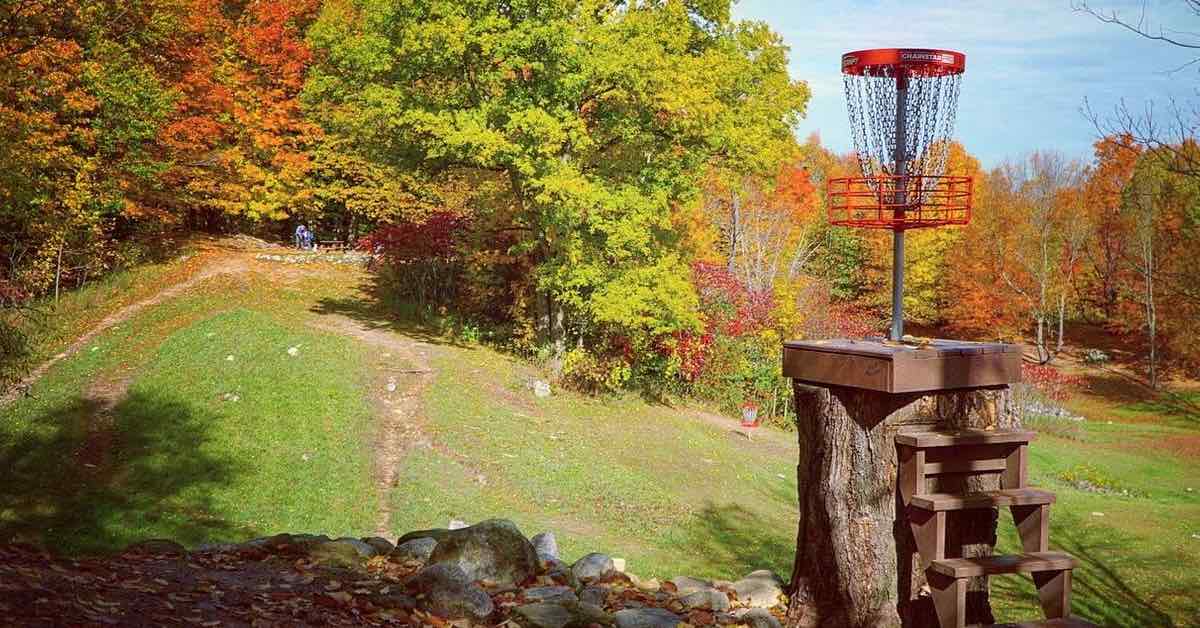 Flip City Disc Golf Basics

Name:
Flip City Disc Golf Park


Location:
Shelby, Michigan
Number of Holes:
24
Rank in World's Best Disc Golf Courses 2022:
#9


Rank in World's Best Disc Golf Courses 2021:
#6
Year Opened:
1980
Designer:
Bill McKenzie

Cost:
Children under 11 and women play free. $5 per person per day for everyone else or $3 after 5pm.
Availability:
Open May-September
Current Course Conditions, Photos, & More
:
Flip City Disc Golf Park on UDisc Courses
All of the World's Best Disc Golf Courses
Find the top 100 disc golf courses in the world as well as information on how the rankings worked in "World's Best Disc Golf Courses 2022: #1-#100."
History of Flip City Disc Golf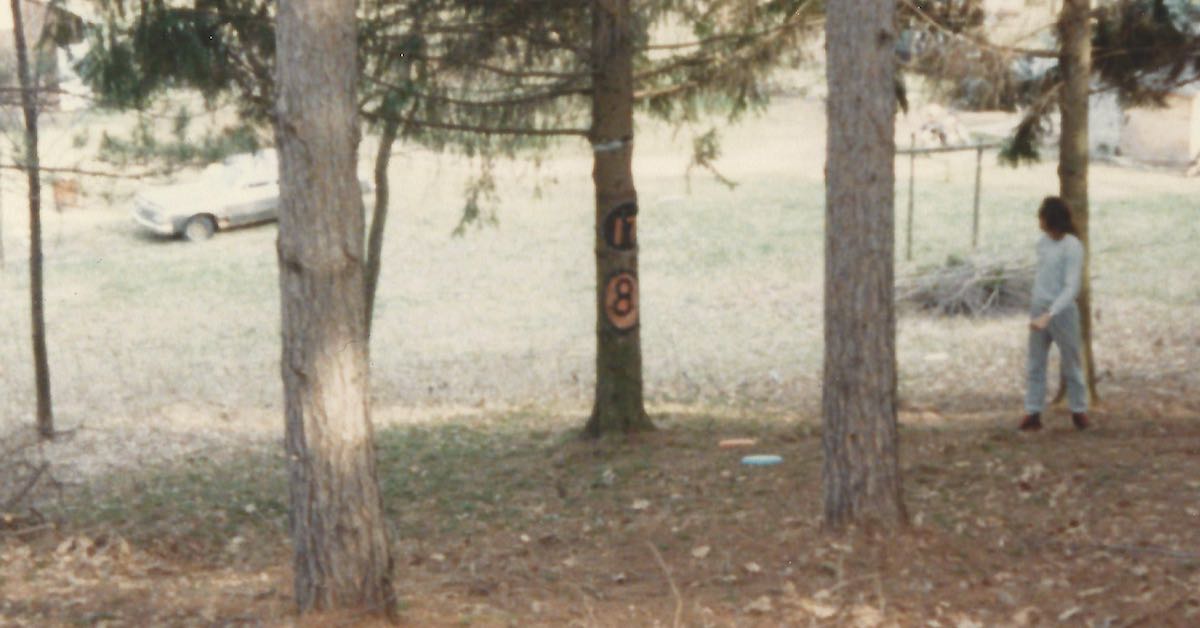 Bill McKenzie is the founder, owner, and – until recently getting a helping hand from his son – the one man maintenance crew of Flip City. He has played disc golf for over 40 years, first learning about the sport from neighbors coming home from college in 1978.

"We made an object course in our small town," McKenzie recalled. "At one point on that course, you had to throw to the goal post on the football field that had fence all around it, so you had to climb the fence and climb back out."
Two years later, McKenzie bought 80 acres of farmland not far from Michigan's Gold Coast from his grandparents, and one of the first things that McKenzie and his friends did was create an object course on the property.

"My friend Nick Elliot brought out some paint, and we laid out an 18-hole object course that the layout still pretty much follows today," McKenzie said. "Simple, short holes, and we played quite a bit."

For about 10 years, only McKenzie's group of friends knew about or played the course regularly. However, as disc golf's popularity began to grow in the 90s, word-of-mouth started bringing more interested people to McKenzie's private disc golf paradise of rolling hills with the perfect mix of open fields and woodland.

Some of those visitors helped convince McKenzie that his course and property were special enough to deserve an upgrade.
"I had a few guys come from Grand Rapids – a big city, they had baskets early – and they said, 'Man, you gotta get baskets; this place is unreal,'" Mackenzie said.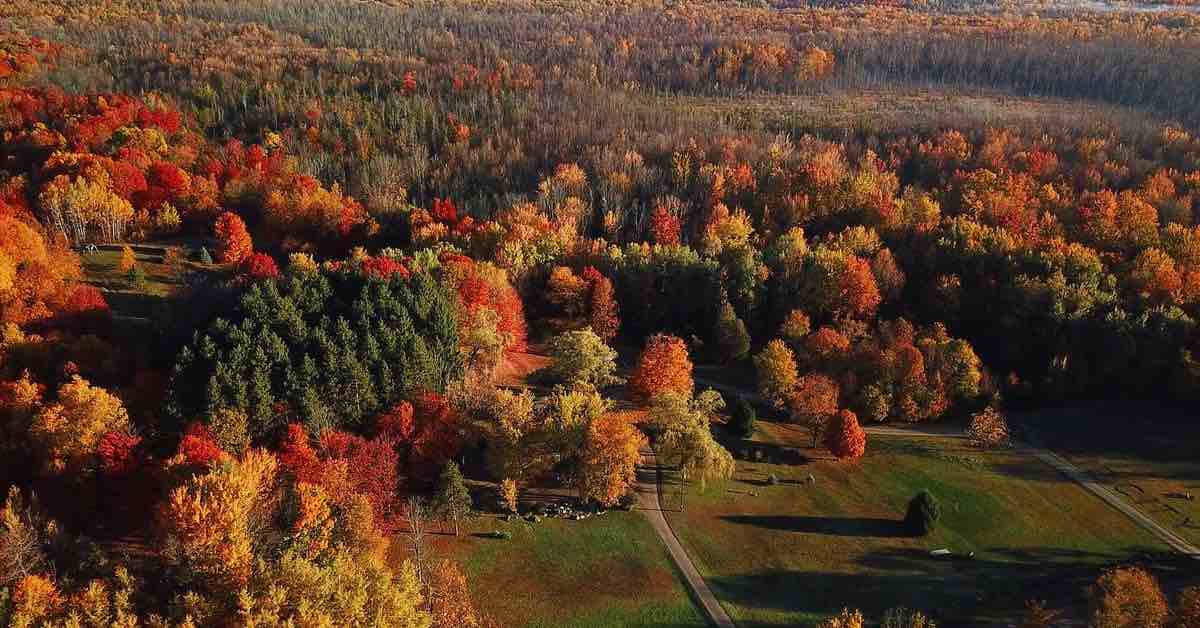 In 1998, he did just that and bought and installed 18 Mach V baskets to replace the object targets that he'd used for nearly two decades. He paid for them in part by charging players $1 to play (a fee that's now $5). That low fee says something about the spirit behind Flip City. As if the course was more of a public service than a business, McKenzie only seems to charge the minimum needed to keep the course maintained and improving.
As the years went on, more and more people visited and loved Flip City despite McKenzie never doing anything to advertise it. These extra visitors allowed McKenzie to improve the course further, adding six more holes to the original 18 and also putting in a permanent set of long tees.
Today, Flip City is a staple of Michigan disc golf, believed by many to be the best course in the state, and now one of the top 10 courses in the world for two years running.
What's It Like to Play Disc Golf at Flip City?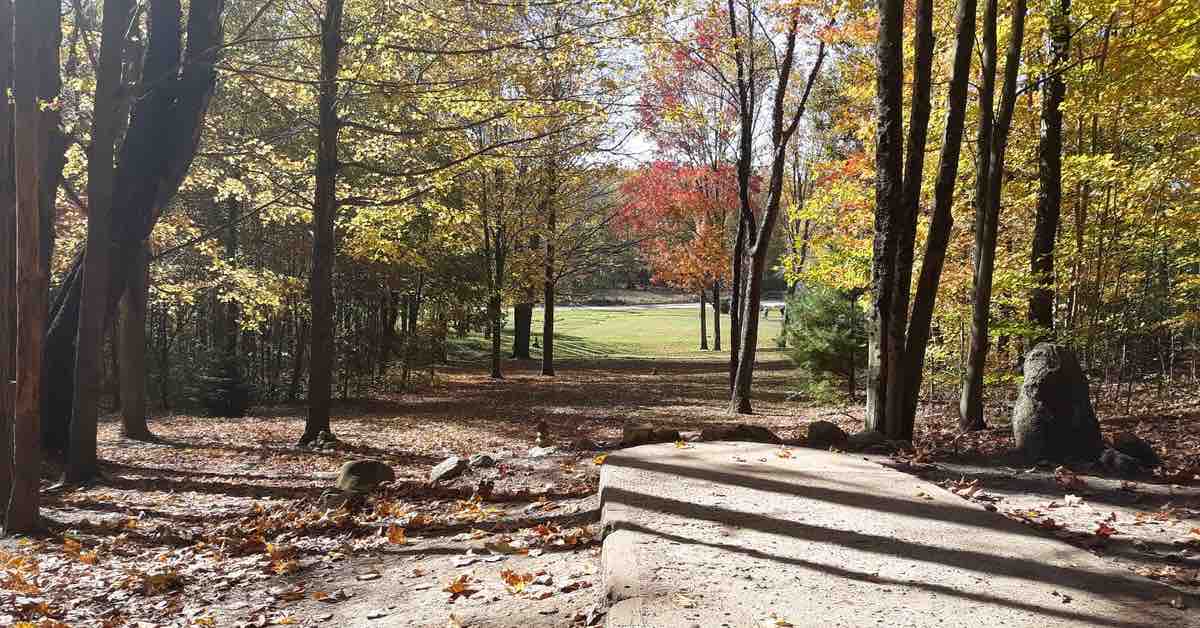 Built on a former farm, Flip City has plenty of open areas, but it's still a mostly wooded plot of land. The course features a blend of these two characteristics on almost every hole. In fact, a common theme at Flip City is starting in one landscape and ending in the other – a tee pad in the open and a basket in a wooded area or vice versa.

When through the woods, the fairways are well-defined and generally relatively wide as compared with those on typical wooded courses. Many of the open fairways either utilize a few well-placed trees to keep things interesting or force players to deal with another hallmark of Flip City: elevation change.

McKenzie's land is made up of rolling hills, and his design often has players throwing up or down them or even across a small valley from one hilltop to another. Almost all disc golfers love launching a shot from up high and watching it glide, and Flip City offers plenty of opportunities to do just that.

As for difficulty, McKenzie specifically wants the course to be challenging enough to entertain experienced players but still accessible to everyone.

"I'd say it's for general play, not championship or pro level," McKenzie said. "You bring your family, and you have a good time."

This means that though you can expect to throw a wide variety of interesting lines and shot shapes, you won't be needing a big arm to score well at Flip City. This goes even for the long tees.
Flip City Disc Golf's Signature Hole
McKenzie didn't have to think too hard about the course's signature hole when we asked him to identify one. He immediately identified the downhill hole 11 where players can watch their discs soar over a well-mowed field filled with large cairns. Over the years, the hole has produced a lot of aces, so make sure to have the cameras rolling if you ever get a chance to play it.

You can see a flyover of hole 11 and a drive on it from a competitor at the 2020 Flip City Open in the clip below from Crew 42's YouTube channel:
Recent & Planned Developments at Flip City Disc Golf
McKenzie is now retired from his previous full time work and has been spending a lot of time improving Flip City with the help of his son over the last year.
The biggest update in 2021 was the addition of the Flip City Mini Course. McKenzie calls it an "ace run course," and its 12 holes are between 60 and 120 feet/18 and 37 meters and add up to 1,144 feet/349 meters in total. This course does not share baskets or tees with the normal Flip City course.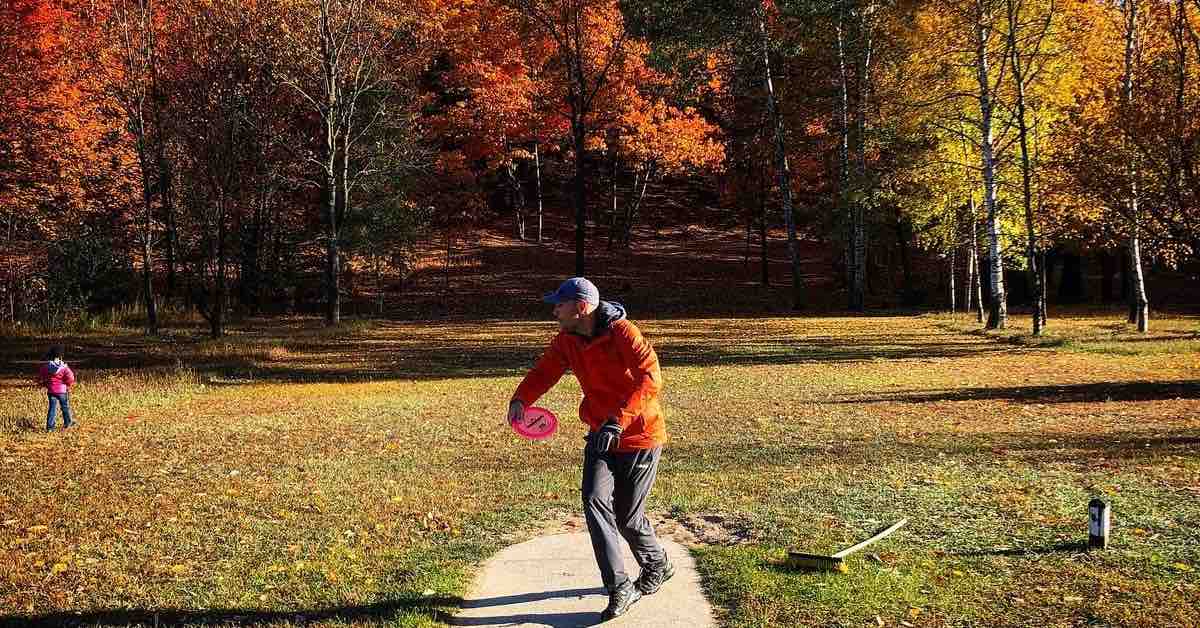 Along with the mini course, McKenzie and son have been thinning the rough to prevent lost discs and backups and making improvements to holes, specifically holes 1 (the big pine is trimmed!) and 10.

The course has a campground, but in 2022 it will only be available to visitors during events held at the course.
Events & Leagues at Flip City Disc Golf
Events: Many events take place at Flip City annually. You can find a list on the course's website.
Leagues: A summer league runs on Wednesday evenings starting at 6 p.m. from May until September. There's also a 9 a.m. league on the same days. On Fridays there's a putting league starting a little after 4 p.m.
Amenities at Flip City Disc Golf
There are portable toilets on site.
Three Real Five Star Reviews of Flip City Disc Golf
Three real five star reviews of Flip City from disc golfers on UDisc:
Playing flip city in the fall should be on every disc golfers bucket list. A top course I have ever played. The balance of woods and open golf is perfect and every hole offers a different experience. 
Challenging but very unique course. If you're not having a good game it's still easy to enjoy the scenery and fun things that linger around the course. This is a must play! 
you say you disc ... you gotta play here