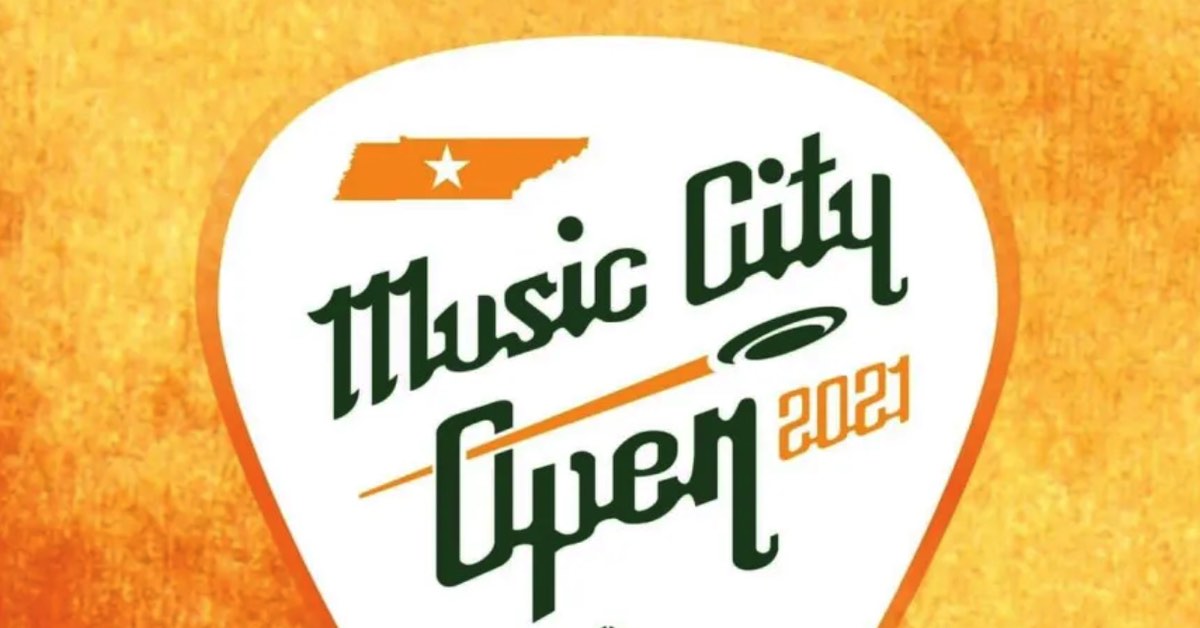 The Music City Open was it: the end of the 2021 PDGA National Tour (NT) and the end of the event series generally after a 19-year run. Soon after the event, it was revealed that the Disc Golf Pro Tour would take over all Elite Series events in the future.

From Thursday, September 23, 2021, to Sunday the 26th, touring pros battled it out in Nashville, Tennessee – a place with such a vibrant, rich, and storied music scene that it has become known as Music City. Other than adding a strong NT finish to the resume, the big prize many Open competitors were eyeing was an invite to the 2021 United States Disc Golf Championship (USDGC). Music City was the last event where players could qualify for a coveted USDGC spot.

Music City was also the final tournament where Open Women players could earn their way into the Throw Pink Women's Disc Golf Championship that's happening simultaneously and on the same property as the USDGC.
Learn more about the 2021 Music City Open below, where we fill you in on what happened in 2021, tournament history, the course, past highlights, how to watch it, and more.
What Happened at the 2021 Music City Open?
OPEN
Who won the 2021 Music City Open?


Who came in second and third at the 2021 Music City Open?


What happened at the 2021 Music City Open?


Standout stat:


OPEN WOMEN

Who won the 2021 Music City Open in Open Women?



Who came in second and third at the 2021 Music City Open in Open Women?



What happened at the 2021 Music City Open in Open Women?


Hailey King took the victory in the Open Women division at the 2021 Music City Open, sealing back-to-back Elite Series victories.

At the beginning of the final round, King was 12-under par and two strokes ahead of her nearest competitor, Macie Velediaz. She had a five stroke cushion over third place Sarah Hokom. King had earned her lead by shooting the hot score in the field back-to-back during rounds two and three.

Though things started close, King widened the gap immediately by birdieing her first six holes of the round and shooting a bogey-free 7-under par on the front nine. In the same stretch, Velediaz was just 1-under par and Hokom had shot par. That meant with nine holes to go, King had an eight stroke cushion over second place (Velediaz) and 12 over third (Hokom).

King almost started relaxing too early as she gave back nine strokes to Hokom on the back nine, playing the last nine holes of the event 4-over par while Hokom shot 5-under. Still, even that change wasn't enough for King to lose the enormous lead she'd built, and King ended the event in the winner's circle.

By winning the event, King edged out Catrina Allen (who placed fourth) for the title of 2021 PDGA National Tour points winner.

Standout stat:


Though King found herself with a comfortable lead near the end of the tournament, she didn't dominate the stats. The only
strokes gained
stat she led the field in was C2 putting. She was just fourth for tee-to-green and overall putting strokes gained, and ninth in C1X putting.
Who Were the Favorites to Win the 2021 Music City Open?
Using the formulas and stats that power the Disc Golf World Rankings, we calculated what players' recent performances at big events suggested about their chances of beating other top players at the 2021 Music City Open.

Though it's not feasible for us to produce an accurate win probability looking at one player versus every other registered player, we can pit a certain number of top players against each other and see what their chances of emerging victorious within that group are. To produce the stats you'll see in this section, we pitted the top 10 players based on World Ranking in the Open and Open Women's divisions against each other to see what their chances of winning within that group were.

Notes on the Stats

All of the stats below other than "Actual 2021 Finish" were calculated before any player threw a single shot at the 2021 Music City Open and were not changed to reflect how winning chances altered as the tournament played out.

These probabilities were based on player performance at all their recent events and didn't take into account the type of course being played and how players' specific skill sets matched it.
If you're on mobile, swipe left to see the full table.
| | | | | | | | | |
| --- | --- | --- | --- | --- | --- | --- | --- | --- |
| Player: Open | World Rank Before Event | Winning Probability Before Event | Actual 2021 Finish |   | Player: Open Women | World Rank Before Event | Winning Probability Before Event | Actual 2021 Finish |
| Ricky Wysocki | 1 | 31.6% | 2nd | | Paige Pierce | 1 | 44.4% | T13th |
| Paul McBeth | 3 | 20.4% | T8th | | Catrina Allen | 4 | 20.6% | 4th |
| Calvin Heimburg | 4 | 13.8% | Withdrew | | Hailey King | 6 | 15% | 1st |
| Chris Dickerson | 5 | 11.6% | T4th | | Sarah Hokom | 7 | 9.1% | 2nd |
| Adam Hammes | 6 | 7% | 3rd | | Missy Gannon | 8 | 6% | 7th |
| Matt Orum | 7 | 5.8% | T25th | | Lisa Fajkus | 10 | 1.2% | T23rd |
| Kevin Jones | 10 | 3.3% | T4th | | Jessica Weese | 11 | 1% | 12th |
| Väinö Mäkelä | 11 | 2.8% | T22nd | | Heather Young | 12 | 1% | T7th |
| James Conrad | 12 | 2.3% | T34th | | Tiger Borth | 14 | < 1% | 28th |
| Joel Freeman | 15 | 1.5% | T34th | | Kona Star Panis | 15 | < 1% | T7th |
Tournament Background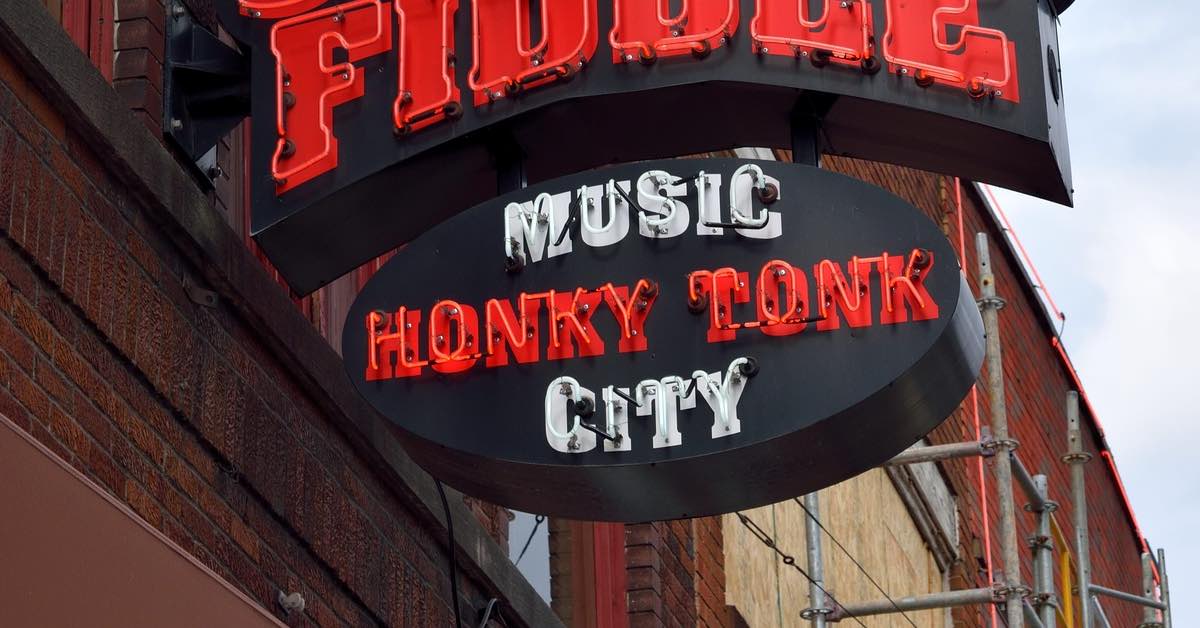 Nashville is a hot spot for people with a dream. Would-be music stars flock to the city hoping to be discovered, to get a chance to be on the biggest stages and under the brightest lights. For a decade, the Nashville disc golf community had been working toward its own dream, its own big stage.

And in 2020, it was set to achieve it. Their biggest annual tournament would be a PDGA National Tour event, assuring that it would attract many of the most well-known disc golfers on the planet and, for a weekend, make Nashville the center of the pro disc golf universe.
Then COVID hit.
"That was terrifying going into April of 2020 and watching everything shutting down while we were in the middle of planning a big event," tournament director Wil McKaskle said.
Ultimately the entire National Tour was cancelled, but the Music City Open continued as a smaller-scale event with a few tweaks to meet COVID protocols.
"We have the added benefit of having an infectious disease specialist on our team in Zachary Hoy," McKaskle said. "He is the current president of Music City Disc Golf and helped us draft up a series of protocols to get our sanctioning back so we could hold an event at the end of the year."
The tournament first appeared in 1998 but wasn't revived until 2010 when various local clubs finally came together to form the Music City Disc Golf Club in order to host one flagship each year. This was a major turning point for Nashville disc golf because the local clubs had previously had a very fractured relationship.
"The disc golf community in Nashville was kind of segmented and tribal," McKaskle said. "The idea behind Music City Disc Golf was to bring all of these courses and their clubs or crews together into one organization that could work toward a common goal of raising awareness of the sport in the area and also making Nashville and the Middle Tennessee area a center for disc golf."
The growth of the event has been a huge focus of event organizers since 2010. It started out that year as a B-tier but quickly rose up the ranks, becoming an A-tier in 2013.
"It was the community's desire to have a mainstay tournament that happened every year that we could build into something that could be a regular tour stop," McKaskle said.
After being the assistant tournament director in 2017, McKaskle took over the event in 2018. In his role as tournament director and Executive Director of the Music City Disc Golf Board of Directors (the latter of which he filled until the end of 2020), he helped the Music City Open attain one of the few spots on the PDGA's Elite Series event calendar.

McKaskle has also made a splash in the trophy department.
In the spirit of Nashville, the event previously awarded winners with championship ukuleles. In 2021 McKaskle and his team took it a step further by giving away custom designed miniature guitars as trophies to the Music City Open champions.
The Courses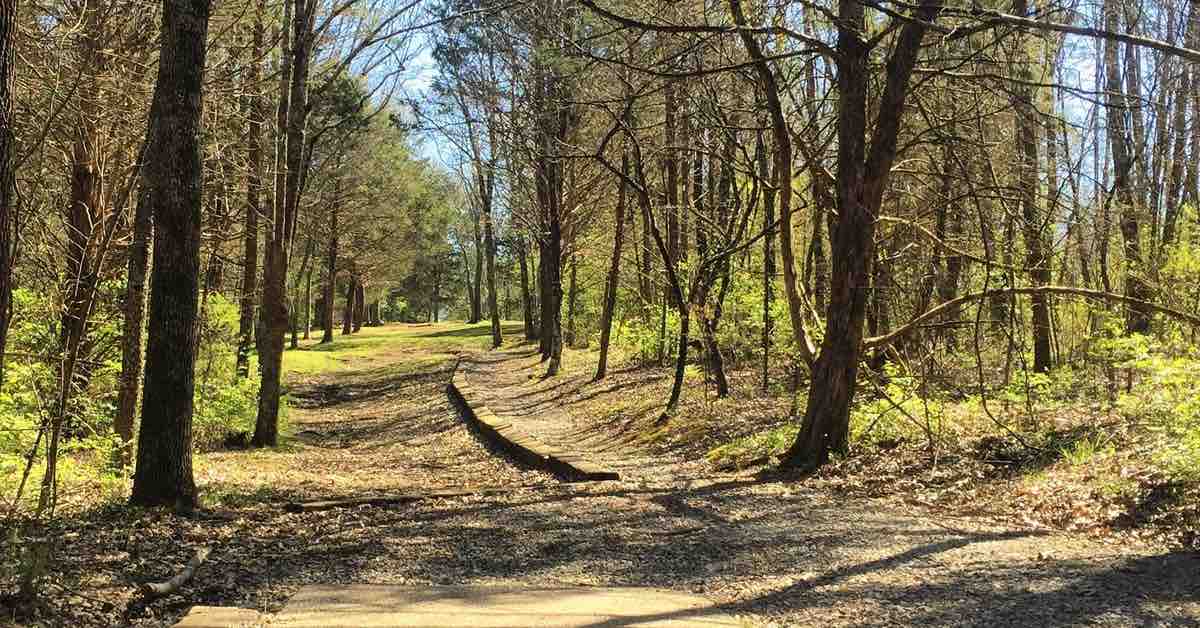 Below you'll find information about the courses where the 2021 Music City Open was played.
Rounds 1 & 2 (Open & Open Women)


Number of Holes: 18
Length: 7,209 feet/2,197 meters (Open), 7,257 feet/2,212 meters (Open Women)
Par: 58 (Open), 62 (Open Women)
Description: Cedar Hill is a shorter track compared to a lot of the other courses on the pro circuit, but the technical challenges it presents should make up for what it lacks in distance. The layout is heavily wooded with tight greens. Most of the fairways are clear and provide defined lines, but expert shot-shaping is needed in order to secure birdies.
Changes:
Using feedback from the touring pros after the 2020 event, several improvements have been made to the course, specifically to the tee pads. The pads have been leveled out, retaining walls built, and run-up areas extended. A few of the pin placements have been tweaked as well, specifically on holes 1 and 4, which didn't provide much scoring separation in 2020.
Other Notables:

Keep an eye out for hole 7, which McKaskle calls the signature hole. This par 4 plays downhill through a tunnel of trees for the first 70 percent of the fairway before opening up into a park-style approach. Aggressive players will either be rewarded with a fairly easy look at birdie or heavily punished with a kick into the rough.

Rounds 2 & 4 (Open & Open Women)


Number of Holes: 18
Length: 9,190 feet/2,801 meters (Open), 7,941 feet/2,420 meters (Open Women)
Par: 64
Description: This was a temporary course set up at Mill Ridge Park, but McKaskle hopes an event like the Music City Open will help convince local decision-makers that it would be worth installing a permanent course in the future. The property was previously a 600-acre farm that was recently purchased by Metro Nashville as a regional park.

The layout is meant to counterbalance Cedar Hill's tight lines. The designers' goal was to have an open course where players could showcase their power but include enough trees and other obstacles on fairways to force specific landing zones and reward accuracy. The designers have also made use of the area's rolling hills to assure competitors will frequently face elevation changes and challenging greens.

Because the course was not beat in, the rough was particularly thick and hard to navigate and provided stiff punishment for errant shots.
Other Notables: Hole 13 is a joy to watch, according to McKaskle. This signature hole at Mill Ridge is a scenic masterpiece. The tee pad is tucked in the woods behind a small creek. Despite being less than 300 feet/91 meters, it still provides quite the challenge, playing into a picturesque green guarded by a grove of cedar trees and multiple levels of naturally terraced limestone shelves.
Past Highlights

Here are some of the standout moments from past Music City Opens.
2015: Pierce and Allen Battle to the End

The tournament-by-tournament showdown continues to this day, but the 2015 Music City Open was a classic in the storied rivalry of Paige Pierce and Catrina Allen. This particular event featured three rounds on three different courses: Cedar Hill, Shelby Park and Seven Oaks.
Pierce set the pace in round one at Cedar Hill with a 1-under par, but Allen was only one stroke behind. The next closest competitor was already eight strokes back of Pierce after 18 holes.
Round two was more of the same, just flipped between the two front runners. Allen set a blistering mark of 8-under par but was only able to get the edge on Pierce by one stroke.
The two stars were deadlocked and led their next closest competitor by a whopping 14 strokes with 18 holes to play. Pierce would ultimately take the victory by one stroke as the tournament came down to the wire, making the 2015 Music City Open another thrilling Pierce/Allen duel.

2018: Dickerson and Conrad Have Epic Playoff
As tournament director Wil McKaskle said, "There's literally a street here named after Chris Dickerson."
This sums up the pure dominance of Dickerson at the annual Music City Open. Since first attending the event in 2017, Dickerson has placed first, first, first, and second. His only loss came in shocking fashion to Alden Harris in 2020 as an unknown name fended off the three-time defending champion who also happens to be one of the world's best disc golfers.
Dickerson thumped the field in 2017 and 2019 — winning by an average of 8.5 strokes. But in 2018, James Conrad gave him all he could handle.
Dickerson sat at 28-under par with three holes to play, three strokes clear of Conrad. But on hole 16, Dickerson threw his tee shot out-of-bounds and then had this happen on the ensuing putt.
One hole later, Conrad picked up a birdie to Dickerson's par, and suddenly the two were tied. They would both end up parring hole 18 and headed to a playoff.
After Dickerson was forced to pitch up on hole 2, Conrad had a 40-foot/12-meter look for the win.
On the ensuing hole, Conrad threw OB off the tee and Dickerson found himself with a 15-foot/6-meter par putt for the victory.
It seemed like no one was meant to win the playoff, that these two heavyweights were destined to duke it out until the end of time. The light was fading as the sun set and dusk rolled in, but finally, on hole 6 of the playoff, Conrad slipped up and Dickerson came through:
2021: Eventual Underdog Champ Throws in a Birdie from Waaaay Downtown

Almost no one really thought the little-known Mason Ford would be the one to take down the final National Tour event of the 2021 season, but it happened. Anyone who watched Ford play would say that he earned his victory with consistent, even-headed play...as well as a moment of flashy brilliance.

On the par 4 hole 14 at Mill Ridge Park, Ford was almost 100 feet/30 meters from the basket after his second shot. It seemed most likely he'd lay up, take a par, and move on. But that's not what happened – as you can see in the clip below from JomezPro:


Given that the tournament ended in a playoff, that throw-in isn't just fun to watch but was also crucial to Ford's win.
How to Watch the 2021 Music City Open
When was the 2021 Music City Open?


Thursday, September 23 to Sunday, September 26

Live Scoring


The results of the 2021 Music City Open are on
UDisc Live
. See shot-by-shot scores and a smorgasbord of stats.

Watch


Live coverage for the 2021 Music City Open was broadcast exclusively via the Disc Golf Network. Next-day coverage of condensed, shot-by-shot rounds of the leading players was produced by various disc golf media companies and made available on their YouTube channels. Find all the information you need below.
If you're on mobile, swipe left to see the full table.