We've released a much more comprehensive series not only on how to select discs, but what each type of disc should be used for and how to throw it. Click the disc type to go to its article: putters, midranges, fairway driver, distance driver.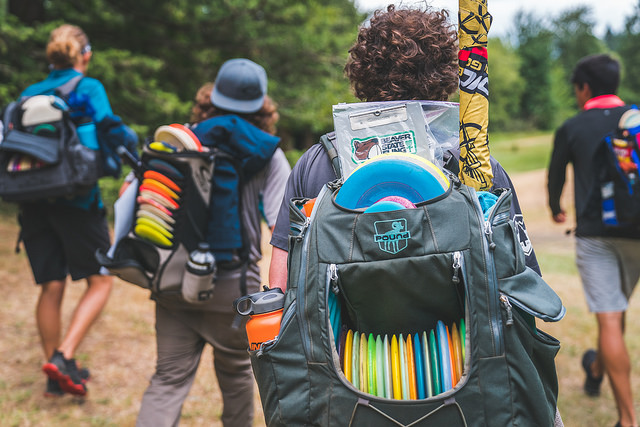 Soon after my husband introduced me to the sport, I was excited to start building my own collection of discs. That's when it hit me—I had no idea how to choose between the hundreds of available discs. Sure, I knew what purpose each disc served but I wasn't experienced enough to know which would be the best choice for me.
Since there are no real "beginner discs," it's helpful to know where to begin. That's why we're here to help you navigate the ins and outs of building your first bag.
(Not) Choosing Distance Drivers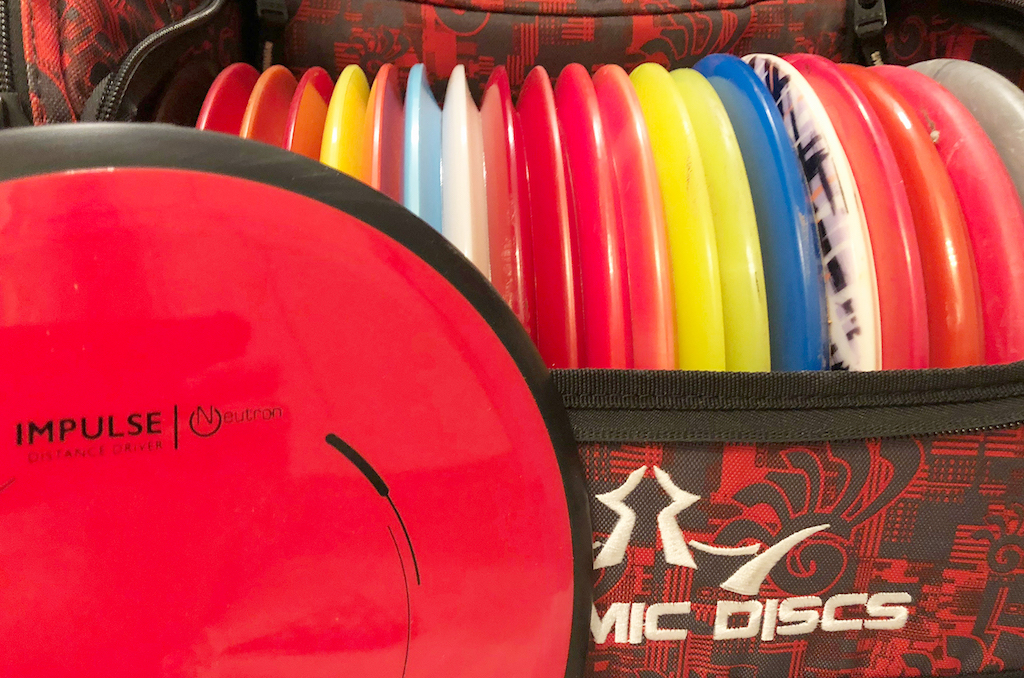 For your first bag, here's our simple advice on drivers: don't.
New players should steer clear of distance and even fairway drivers until they spend some time developing their technique. Generally, a beginner trying to get distance out of high speed discs introduces bad habits into their form (backhand and forehand) that are really hard to get rid of later.
Take it from someone who's made the mistake of throwing a high speed disc before she was ready—it's beyond discouraging to try and throw a disc that you aren't ready for.
If you absolutely can't resist the allure of the those wide rims, at least consider carefully the weight of the disc. For beginners, lightweight discs will typically yield longer drives and better results. Good weights to start out with usually range between 160 to 170 grams. If these are still too heavy, I'd recommend checking out 150 class discs—discs weighing 159 grams or less. While they can be difficult to find at times, I've found these to be the most comfortable for me.
Choosing Midranges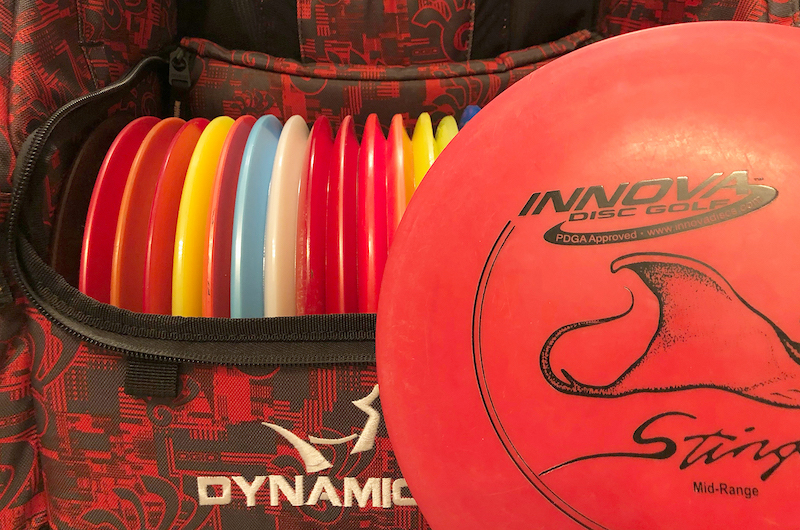 For new players, think of midranges as your distance drivers. Sticking with midranges as your highest speed discs in the beginning will help you improve control and gain the distance you are looking for, but require a much lower arm speed to fly correctly.
Try starting with a straight or neutral flying disc. This will reveal any issues you're having with release angles and help you improve your game. If you're not sure how a disc will fly, check its flight numbers for a quick reference.
Weight is less important when choosing a midrange, especially since they are usually larger in diameter than other disc types. Even with a slightly heavier midrange, beginners can usually still achieve good results with time and practice.
Choosing Putters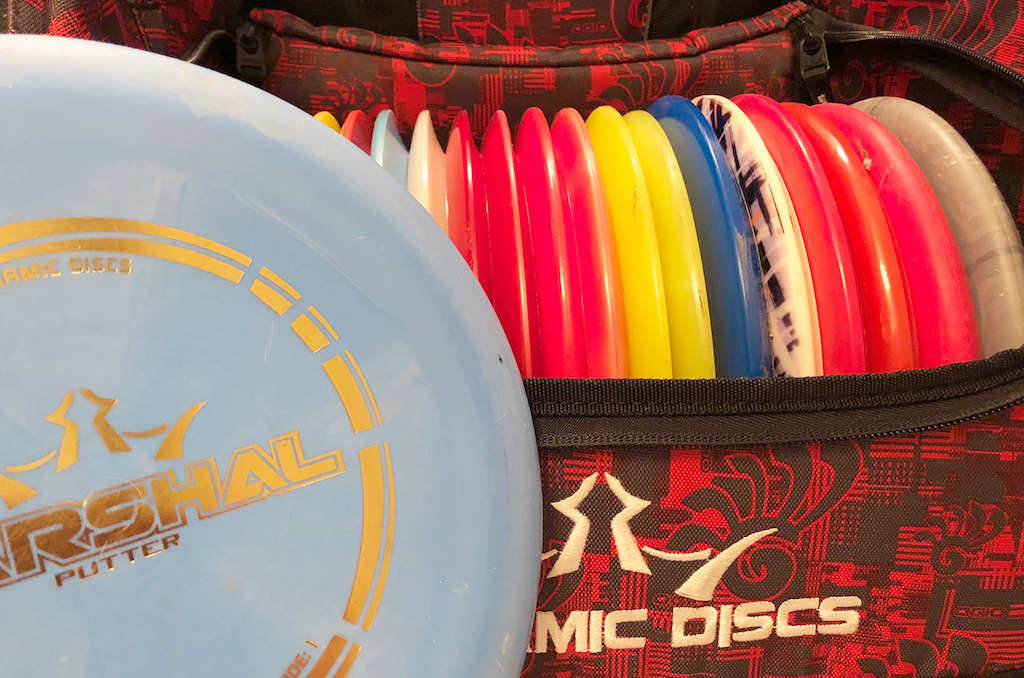 Though the definition of "putter" has been expanded with the recent surge in popularity of overstable putters in the mold of Westside's Harp, it's fair to say that beginners have the most freedom in selecting a putter. The choice comes down to two things: disc weight and how the disc feels in your hand.
For weight, you need to make sure it's light enough for your wrist to propel, but not so light that it's overly affected by wind or heavy-chained baskets. A good rule of thumb is to not go lower than the high 160s for a putter weight for most adults.
You'll also want to be sure that you pick out a disc that you can grip comfortably. Everyone has their own preference on whether the disc should be rigid or flexible, smooth or grippy, and it's up to you to find out which you prefer.
To be clear, our advice here refers to putters you would putt with. However, it's also a great idea for beginners to use putters for drives and upshots—again, it's a great way to build correct form. For picking throwing putters, the earlier advice on midranges is a good roadmap.
Adding Accessories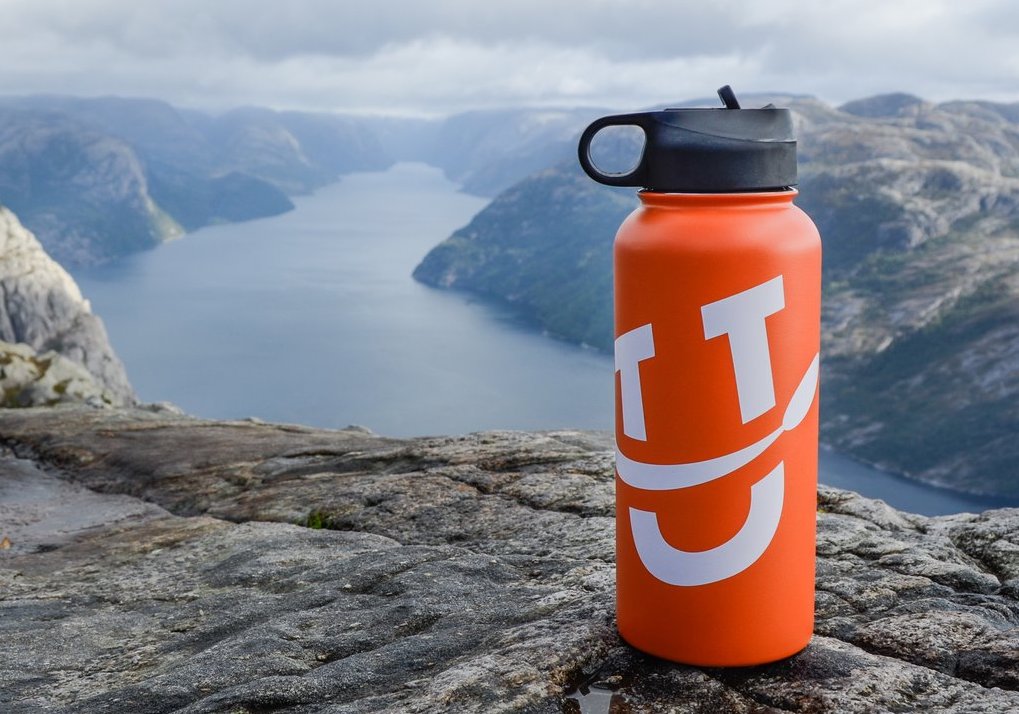 While not entirely necessary, keeping some or all of these items in your bag can significantly improve the quality of your round:
Mini - This will be a requirement if you're going to play competitively. It's a good idea to get in the habit of marking your lies with a mini even in casual rounds.
Towel - If you add nothing else to your bag, add a towel (or seven). Drying and cleaning your disc between throws on rainy days is essential for a good throw and will prevent messes in your bag.
Hand Drying Bag - There are many different varieties out there - Sportsacks, dirt bags, birdie bags, Whale Sacs, and more. Whatever you call it, having one of these handy will keep your hands dry between throws and keep your grip consistent.
Water Bottle - Staying hydrated is important. I've found that having a dedicated bottle that stays in my bag helps me be sure to always keep water with me. We even carry insulated bottles in the UDisc store.
Umbrella or Rain Jacket - Always have one handy, just in case. You'll thank me later.