During the opening round at the 2021 Waco Annual Charity Open, Eagle McMahon stepped up to hole 16 – a 609-foot/186-meter par 4 with OB close to the basket – and parked his tee shot under the basket.
His drive not only resulted in a tap-in eagle, but was also among the top five most impressive shots of the season, at least according to the newest addition to UDisc Live statistics: the Precise Power Index (PPI).
Ever heard the expression "drive for show and putt for dough?" Well, with the Precise Power Index we can now quantify who puts on the best show with their throws over the course of the UDisc Live season as this statistic measures a player's precision on holes that require elite-level distance shots for their division.
The Precise Power Index joins the Disc Golf World Rankings powered by UDisc, the suite of Strokes Gained statistics, and the recently unveiled real-time Win Probability model to continue giving disc golf fans more ways to compare how the pros stack up to one another over the course of a season.
Precise Power Index: Basics
For professional disc golfers, Precise Power Index is all about being able to throw long-distance shots that set them up well to secure birdies (or even eagles). Unlike Fairway Hits, Parked Rate, Circle 1 in Regulation, and Circle 2 in Regulation, which measure overall throwing ability on all holes (including shorter technical shots), PPI looks at a player's precision on power shots and power shots alone.
To identify those power shots, we consider holes that are in the upper 20% of distance on tour. These aren't all just beastly par 4s and par 5s, though: We take into account the average shot length a hole requires to reach the green in regulation so that longer par 3s are also included in the mix. (Don't worry, if someone throws a booming drive to reach Circle 1 on a shorter par 4, that hole will be included, too).
For these qualifying holes, a player scores points toward their PPI if they are able to set themselves up in scoring position. The closer they are to the basket, the likelier it is that they'll be able to convert their putt – that means more PPI points. And if they don't find themselves in at least Circle 2 for their birdie putt, they get a big ol' 0. 
One crucial feature of this metric is that it deals with only a player's throwing ability. In an ideal world having a high PPI should give competitors a lot of chances to get birdies (or even better), but we won't penalize them if they don't make their putts.
PPI Values will be non-negative numbers where having a higher value is better. View it like one of baseball's sabermetrics – on its own it might be difficult to parse exactly what a value for any one player means, but compared to other players it helps shine a light on a specific aspect of player performance. Because players in each division compete on separate holes, and because holes change from year to year on tour, PPI should only be used to compare players within the same division and season.
If you want to learn more about the precise formulations behind PPI, see "Deep Dive: How Disc Golf's Precise Power Index Works."
Where to Find the Precise Power Index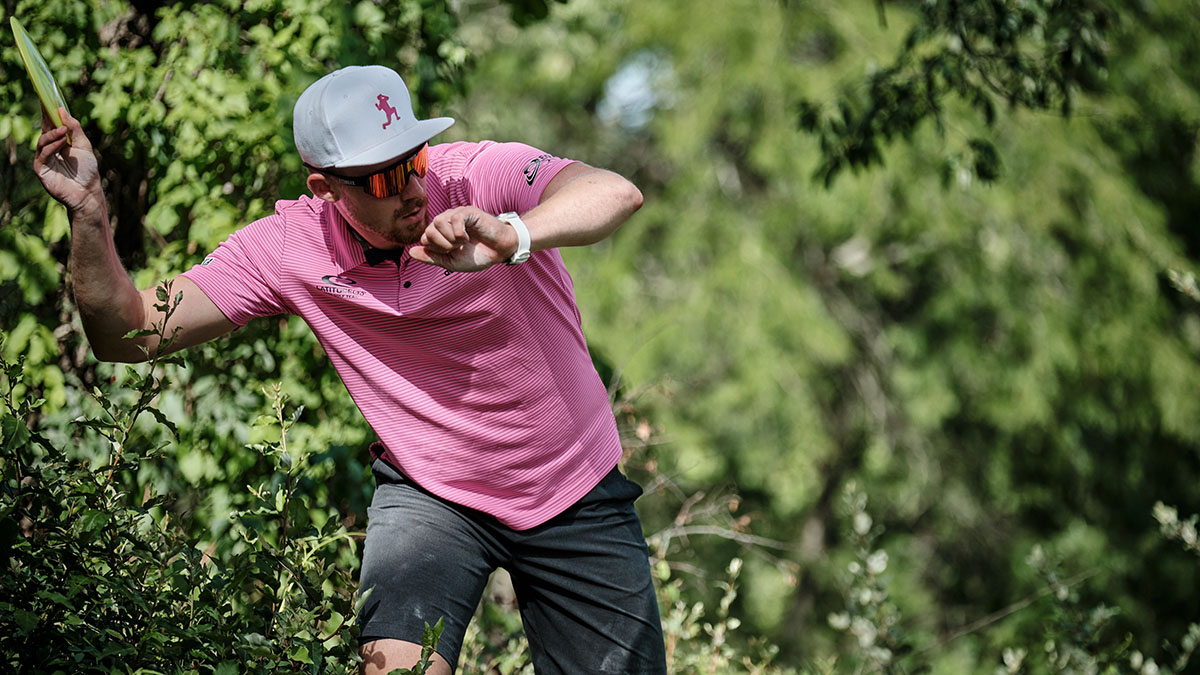 Starting with the 2022 Green Mountain Championship, you can now go the Stats tab on UDisc Live and sort this season's leaderboard by Precise Power Index. This listing tracks each competitor's average PPI across all of their eligible holes played and can also be found on a player's individual profile. At this time, PPI is only available for the season level and not at the tournament or tournament round level. 
To save you the click, the current top 20 players for both FPO and MPO divisions this season are included below.
FPO PPI: Top 20
| | | |
| --- | --- | --- |
| PPI Rank | Player | PPI |
| 1 | Natalie Ryan | 24.8 |
| 2 | Paige Pierce | 22.4 |
| 3 | Hailey King | 20.8 |
| 4 | Henna Blomroos | 19.0 |
| 5 | Eveliina Salonen | 17.3 |
| 6 | Kristin Tattar | 17.1 |
| 7 | Heidi Laine | 16.9 |
| 8 | Emily Beach | 16.5 |
| 9 | Jennifer Allen | 15.5 |
| 10 | Kat Mertsch | 14.7 |
| 11 | Ella Hansen | 14.6 |
| 12 | Catrina Allen | 14.2 |
| 13 | Stacie Rawnsley | 14.1 |
| 14 | Holyn Handley | 14.1 |
| 15 | Rebecca Cox | 13.2 |
| 16 | Maria Oliva | 13.2 |
| 17 | Kona Star Panis | 12.4 |
| 18 | Jessica Weese | 10.7 |
| 19 | Aria Castruita | 10.4 |
| 20 | Valerie Mandujano | 9.7 |
MPO PPI: Top 20
| | | |
| --- | --- | --- |
| PPI Rank | Player | PPI |
| 1 | Albert Tamm | 45.8 |
| 2 | Calvin Heimburg | 44.8 |
| 3 | Jake Hebenheimer | 42.7 |
| 4 | Anthony Barela | 41.5 |
| 5 | Ricky Wysocki | 41.1 |
| 6 | Kyle Klein | 40.9 |
| 7 | Silas Schultz | 40.7 |
| 8 | Simon Lizotte | 39.9 |
| 9 | Ezra Aderhold | 39.5 |
| 10 | Drew Gibson | 37.8 |
| 11 | Paul McBeth | 37.3 |
| 12 | Corey Ellis | 36.8 |
| 13 | Cole Redalen | 36.6 |
| 14 | Garrett Gurthie | 36.6 |
| 15 | Brodie Smith | 36.0 |
| 16 | Aaron Gossage | 35.5 |
| 17 | James Conrad | 35.1 |
| 18 | Ty Love | 35.0 |
| 19 | Isaac Robinson | 34.8 |
| 20 | Seppo Paju | 34.6 |
Key Takeaways From the PPI Leaderboard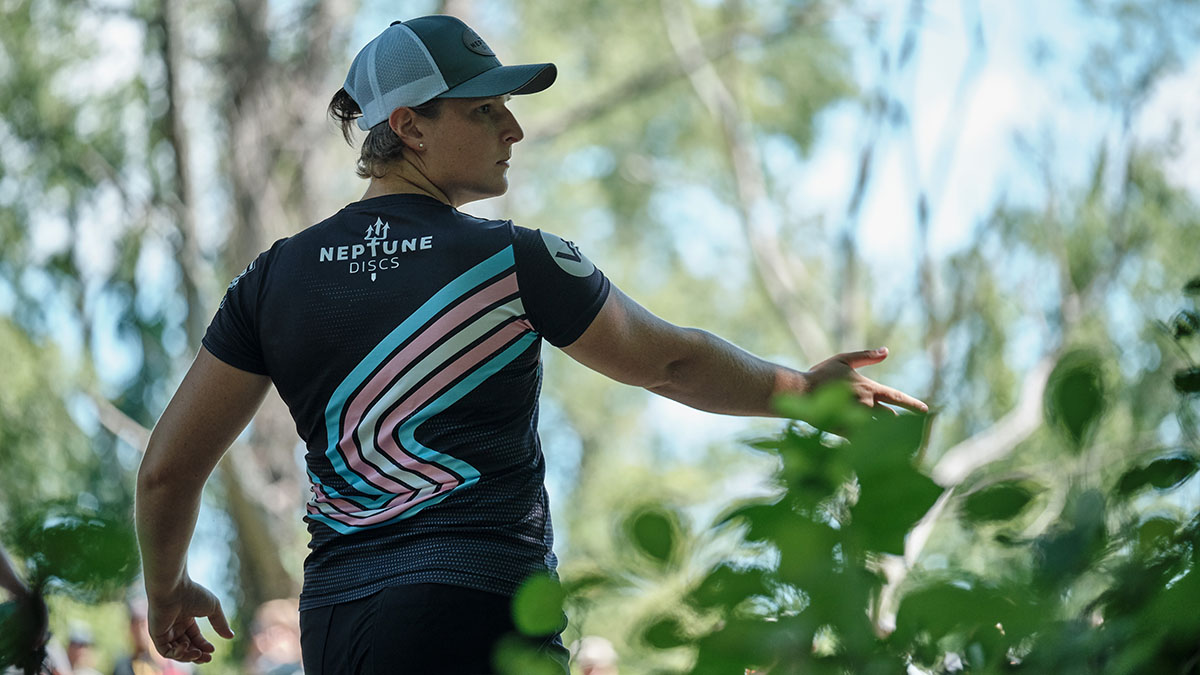 You probably took a look at these leaderboards and nodded your head in agreement at some of the names. For others, did you do some double takes? Us too.
For those who have not been living under rocks, it's no surprise to see Paige Pierce and the ultra-talented trio of Europeans – Kristin Tattar, Eveliina Salonen, and Henna Blomroos – near the top of the PPI list. Over the course of this season (and their careers), they have turned heads with their clean driving forms and ability to throw the disc a country mile.
Ahead of all of them, however, is Natalie Ryan, a name that might catch some readers unaware. Even though she is newer to the touring scene, the Virginia pro has shown that she can throw with elite skill and has racked up impressive results, including a third-place finish at the Mid America Open, a second-place finish at the OTB Open, and a win at the Discraft Great Lakes Open (DGLO). 
And if there were ever a course to show off precise power skills, the Kensington Toboggan course that hosts DGLO is the one. The track features massive elevation changes, huge distance drives, and treacherous greens that reward players who don't have to attempt long putts and risk rollaways.
Looking over her three rounds there, it's hard not to be impressed. Ryan reached Circle 2 on hole 1 – a downhill 516-foot/157-meter par 3 that slopes out of eyesight from the tee pad to the right – in two of her rounds. She also reached Circle 2 twice on hole 9, a par 3 measuring 472 feet/144 meters.
Even more impressive as far as PPI goes? Her tap-in eagle on the 915-foot/279-meter par 5 hole 3 during the final round. She was one of six players to card a 3 on the hole that weekend and one of only two to do so with a tap-in. So, yes, finding her at the top of the charts really shouldn't be a shock, after all.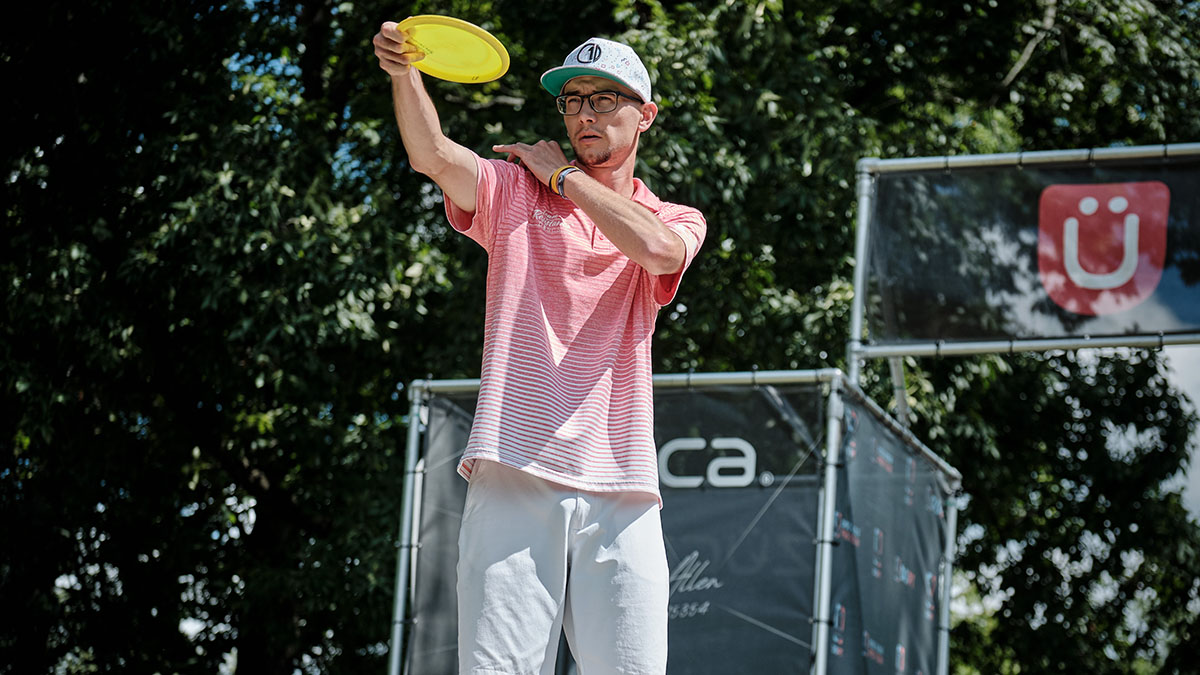 On the MPO side, one of the biggest surprises in the top 10 is Jake Hebenheimer. He drew a lot of attention in the disc golf world when he rolled out his "dad" putt earlier this season, but he should be drawing more attention for his precise power.
One of his standout performances was at the Jonesboro Open. Hebenheimer finished tied for 20th at the event but was second in Fairways Hit, third in Parked, and fourth in Circle 2 in Regulation. His throws were clicking on a course nearly 10,000 feet/3,048 meters – i.e., a course that requires plenty of distance.
In each of the three rounds he reached at least Circle 2 on hole 1, a 470-foot/143-meter hole that is well-known for having a swirling wind. In round 1 – for his very first shot of the tournament – he parked his drive for a tap-in birdie.
We'll also be curious to see if PPI shapes up to be a good tool for pinpointing 2023's breakout candidates. Case in point: When our team first started working on this metric in the spring, Corey Ellis ranked in the top five. It came as a bit of a surprise, but we soon found out he was the real deal with tremendous showings at the Champions Cup, Beaver State Fling, and DGLO. Sure, he's dropped down to 12th now, but he got on our radar early and we're hoping more players can do the same by demonstrating PPI proficiency.
PPI and the Million Dollar Shot
PPI won't only be used by disc golf fans to argue with their friends over which professional player throws the farthest. It will also be used to give someone a chance at a million dollars.
Wait, say what?
The Million Dollar $hot challenge will take place in conjunction with next week's MVP Open at Maple Hill, where eight competitors from each division will get three chances to ace a temporary hole. The catch? The basket will be 600 feet/183 meters away for MPO and 450 feet/137 meters away for FPO. They are going to need some precise power to hit a payday.
How does PPI play into this? The top six players by PPI in each division will be invited to take their best shot, along with two players from each division who will be selected by a fan vote. So when you see Hebenheimer rolling around in a new van next season or Salonen flying first class back to Finland, you can know their precise power had something to do with it.