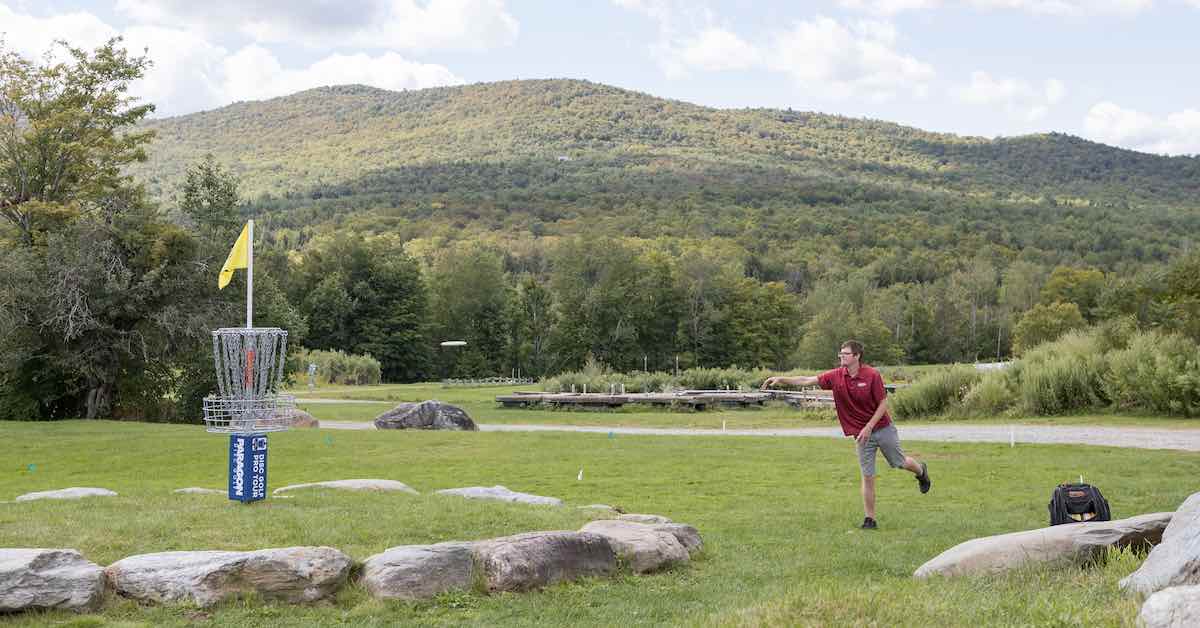 Vermont's Green Mountain Championship (GMC) at Smugglers' Notch Resort – Smuggs, for short – has been one of the standouts on the Disc Golf Pro Tour since the series began in 2016. The competition is held on two of the world's best disc golf courses (Brewster Ridge and Fox Run Meadows), both of which are privately owned and meticulously maintained and improved by Smuggs.

In 2021 the four-round GMC ran from Thursday, September 9 through Sunday, September 12, and most of the top players in the world were there vying for the victory. With a cut happening before the fourth round and the event being the last where players could get DGPT tour points to get higher seeds and/or qualify for the upcoming Tour Championship, the competition was even more tense than usual.
Learn more about the 2021 Green Mountain Championship below, where we fill you in on tournament history (including recaps of the 2021 action), who was likeliest to win, the courses, past highlights, how to watch, and more.
What Happened at the 2021 Green Mountain Championship?
You can find individual scores on every hole, in-depth stats, and more at the UDisc Live results page for the 2021 Green Mountain Championship.
OPEN
Who won the 2021 Green Mountain Championship?

Who came in second and third at the 2021 Green Mountain Championship?



What happened at the 2021 Green Mountain Championship?


Chris Dickerson won the 2021 Green Mountain Championship though late mistakes in the final round nearly allowed Ricky Wysocki to overtake him.
With just eight holes left to play at the 2021 GMC, it seemed inevitable that Dickerson would take home his first-ever GMC title and first
Elite Series
win of the year. He had played the tournament bogey free to that point and was seven strokes ahead of his nearest competitor, Wysocki. But when Dickerson took his first bogey of the tournament thanks to two OB penalties on hole 11 (a par 4 he'd had an extremely unlikely
eagle
on during the second round) and Wysocki birdied it, it gave Wysocki the spark he needed to truly fight for – and nearly take – the win.
After hole 11, Dickerson's lead was still a comfortable five strokes with seven holes left. But on holes 12-14, he lost two more strokes to Wysocki, who birdied holes 12 and 14 to Dickerson's pars (they both birdied 13). The gap between the two leaders was down from its high of seven to just three.
Just as things were getting exciting, it appeared Wysocki's hopes were dashed on the left-to-right turning par 3 hole 14. Wysocki found himself deep in the trees off the tee while Dickerson had a long jump putt to the basket. Wysocki didn't make it out of the trees and ended up bogeying, allowing Dickerson to take a stroke with just a par. Dickerson then had more strokes over Wysocki (four) than there were holes to play (three).
But Dickerson nearly gave the tournament away on hole 16, a par 4 requiring a controlled, straight tunnel shot off the tee followed by a throw to an open green tightly surrounded by
out-of-bounds
. All seemed well after Dickerson nailed his tee shot and landed in center fairway. Strangely, the typically consistent Dickerson shanked his second shot almost immediately into OB, gaining him little distance and leaving him with nearly the exact same shot he'd had previously. It took three more throws for Dickerson to find to the bottom of the basket, and he carded a double bogey. In contrast, Wysocki birdied.
Suddenly with just two holes to play, the lead was down to one stroke.
Wysocki had the tee box and put pressure on Dickerson by executing an excellent drive on the par 3 hole 17, but Dickerson didn't fold and put his disc even closer to the basket. Both players birdied the hole, and Dickerson remained one ahead with one to play.
On the par 4 hole 18, Wysocki again put pressure on Dickerson with a top-notch tee shot that landed very safely in the OB-surrounded fairway. Dickerson's own drive landed precariously close to OB, spiking down, taking a short roll, and coming up just short of the OB line.
Dickerson then took most of the drama out of the situation by parking his upshot and assuring birdie. Wysocki attempted to throw in an eagle to tie things up and force a play off but found OB rather than the basket, sealing Dickerson's victory.

Standout stat:


UDisc Live has been used to record 12 rounds at Fox Run Meadows since the founding of the DGPT in 2016 (nine times at DGPT events and three at the 2018 Pro World Championships). The par 4 hole 11 at that course has been played well over 1,000 times by competitors during those rounds, and it has only been eagled once: by Dickerson in 2021.
OPEN WOMEN

Who won the 2021 Green Mountain Championship in Open Women?



Who came in second and third at the 2021 Green Mountain Championship in Open Women?



What happened at the 2021 Green Mountain Championship in Open Women?


Hailey King eked out a win over Sarah Hokom in a nail-biter of a final round.

Thanks a to course record-setting 9-under par at Fox Run Meadows, King entered the final round of the 2021 GMC at the wooded Brewster Ridge with a four-stroke lead over second place Sarah Hokom. No other competitors were within real striking distance of the two leaders.

King lost a stroke to Hokom immediately on the first hole, taking a par to Hokom's birdie. King followed that loss up with a worse one. On the par 4 hole 2, an errant tee shot put King in a tricky position among trees, and her second shot almost immediately kicked off of a tree into OB. She double bogeyed the hole while Hokom parred it. The two-stroke swing took King's lead down to just one.

Though King surprisingly got two strokes on the forehand-dominant Hokom on the left-to-right par 3 hole 5 by taking a birdie to Hokom's OB-assisted bogey, by hole 7, King's lead was gone and the two were tied. The two matched each other until hole 11 when King birdied and Hokom parred, but Hokom tied it up again on 12.

Hokom took the lead for the first time on 13. On the winding, wooded fairway, Hokom played two position shots to get to a place where she could pitch up for an easy par. King, however, found trouble off the tee and put herself in another tricky position with her second shot. Still, she put that shot in C2. However, when she ran the putt, she hit the cage and took a devastating roll down the sloping green. Her putt for bogey also hit the cage, and she tapped in a double to give Hokom a two-stroke advantage.

This marked the first time in the round Hokom led the tournament, and Hokom's lead remained at two through holes 14 and 15.

On the downhill, slightly left-to-right 16th, King's forehand again outdid Hokom's. She parked a forehand drive while Hokom landed in C2. Hokom missed her attempt, and King drew within one stroke of Hokom with two to play.

King went big off the par 4 hole17's tee and almost paid a price by going deep into the woods on the left of the fairway, but she stopped just short of them and had a touchy but do-able anhyzer forehand to the green. Hokom's drive landed behind a copse of trees. Hokom needed two short shots to reach the green and tap in a par while King executed her second shot well and carded a birdie to tie Hokom going into the last hole.

Neither competitor had an ideal drive on the par 3 hole 18, with King landing wide left of the pin and Hokom hitting trees well short of it. However, Hokom was at the bigger disadvantage as her position necessitated that the forehand-dominant pro throw a rare backhand upshot to try to reach the green. Her discomfort showed as she released the shot high and into the branches of a tree, landing at the edge of C1. King tickled chains with her bid outside of C2 and still settled in tap-in range, assuring a playoff should Hokom make her par putt and a win if she didn't.

Hokom's bid was right on line but fell short of the basket, giving King her first GMC title – an honor she'd narrowly missed out on in 2020 – and first DGPT win of 2021.

Standout stat:


Though King and Hokom dominated the 2021 GMC, it's interesting just how far out of the race defending GMC Champion and, at the time of the GMC, the world's #1 ranked woman disc golfer Paige Pierce was. She actually outdid both leaders in tee-to-green
strokes gained
throughout the tournament. Her biggest downfall? OB.
Whereas King and Hokom went OB five and four times respectively, Pierce did so
13
times. No other player in the top 10 went OB that often and only two other players in the top 20 matched Pierce's OB total.
Who Were the Favorites to Win the 2021 Green Mountain Championship?
Using the formulas and stats that power the Disc Golf World Rankings, we could calculate what players' recent performances at big events suggested about their chances of beating other top players at the 2021 GMC.

Though it's not feasible for us to produce an accurate win probability looking at one player versus every other registered player, we can pit a certain number of top players against each other and see what their chances of emerging victorious within that group are. To produce the stats you'll see in this section, we pitted the top 10 players based on World Ranking in the Open and Open Women's divisions against each other to see what their chances of winning within that group were.

Notes on the Stats

Other than "2021 Finish," all of the stats below were calculated before any player threw a single shot at the 2021 GMC and were not changed to reflect how winning chances altered as the tournament played out.

These probabilities were based on player performance at all their recent events and didn't take into account the type of course being played and how players' specific skill sets matched it.
If you're on mobile, swipe left to see the full table.
| | | | | | | | | |
| --- | --- | --- | --- | --- | --- | --- | --- | --- |
| Player: Open | World Rank Before Event | Winning Probability Before Event | 2021 Finish | | Player: Open Women | World Rank Before Event | Winning Probability Before Event | 2021 Finish |
| Eagle McMahon | 1 | 34.1% | T7th | | Paige Pierce | 1 | 51.5% | 3rd |
| Ricky Wysocki | 2 | 33.7% | 2nd | | Catrina Allen | 4 | 24.3% | 4th |
| Paul McBeth | 3 | 18.9% | T3rd | | Missy Gannon | 6 | 8.8% | 9th |
| Calvin Heimburg | 4 | 12.7% | T7th | | Hailey King | 7 | 5.1% | 1st |
| Adam Hammes | 5 | 6.4% | T19th | | Sarah Hokom | 8 | 4.7% | 2nd |
| Kyle Klein | 6 | 5.1% | T27th | | Tiger Borth | 10 | 1.5% | 12th |
| Matt Orum | 7 | 3.6% | 6th | | Kona Star Panis | 11 | 1.4% | T13th |
| Chris Dickerson | 8 | 3% | 1st | | Heather Young | 12 | 1.4% | 7th |
| Kevin Jones | 9 | 2.8% | 26th | | Lisa Fajkus | 13 | 1.1% | 6th |
| Andrew Marwede | 10 | 2.2% | 5th | | Ella Hansen | 16 | .01% | 29th |
Tournament Background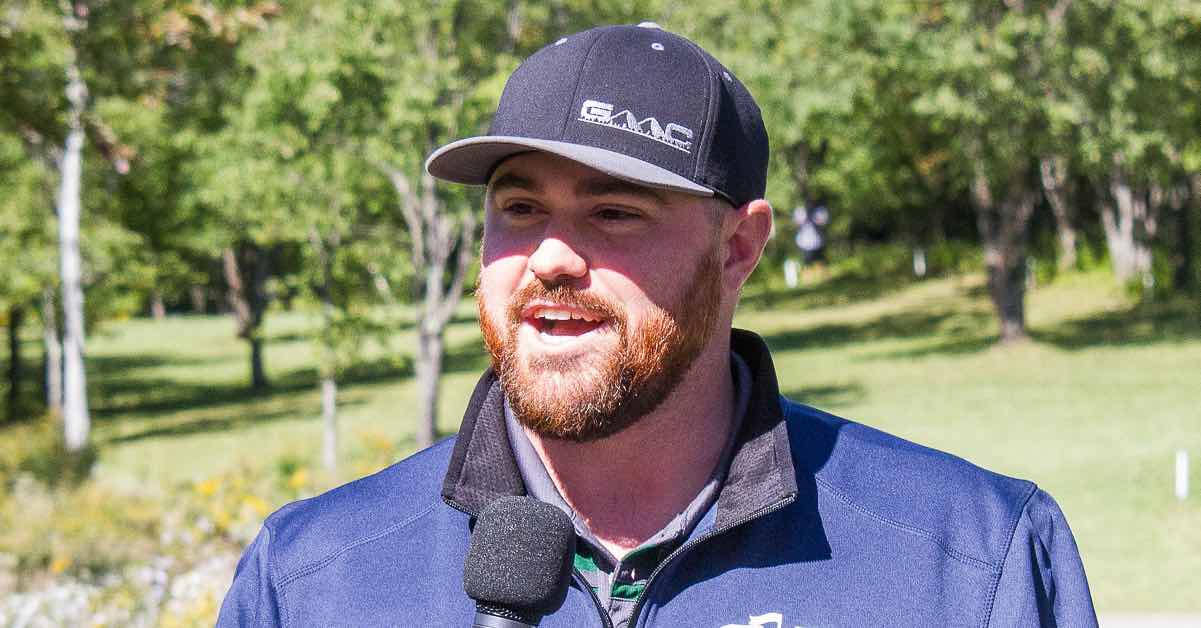 It's fair to say that without the Green Mountain Championship, the DGPT as we know it today would not exist (don't worry, we get to why later on). But just like that tour, it hasn't existed for very long.

The tournament was held for the first time in 2013, shortly after Smuggs' first world-class course, Brewster Ridge, was completed and opened to the public. We've told a fuller version of how the resort came to build the course before in our post "World's Best Disc Golf Courses: Brewster Ridge," but we'll recount it in brief here.

In 2011, Smuggs was in talks with a large hotel and resort management organization called Wyndham about it managing some of Smuggs' property. The person organizing the deal on Wyndham's side, Alan Litwack, turned out to be a disc golfer, and he suggested that Smuggs should create a better disc golf option than the small, unkempt course it had at the time.

Jeff Spring, then a board member of Vermont's state-wide disc golf club, worked at Smuggs and heard that the president could be interested in improving Smuggs' disc golf offerings. He approached the president and eventually received approval to create a course. The major mandate the president gave Spring was to build something that could host the world's biggest disc golf events.

For Spring, a disc golf lover with interest and experience in managing large events, almost nothing could've sounded sweeter.

When the course was ready and the first GMC happened in 2013, the vast majority of top-tier disc golf tournaments were played at courses in public parks. The fact that the GMC took place on an area of private property reserved specifically for disc golf made it stand out. Add to that Smuggs' location in Vermont's beautiful mountains and an experienced event organizer dedicating a lot of his energy to making sure the competition went off without a hitch, and it's easy to see why the GMC quickly created buzz among touring players.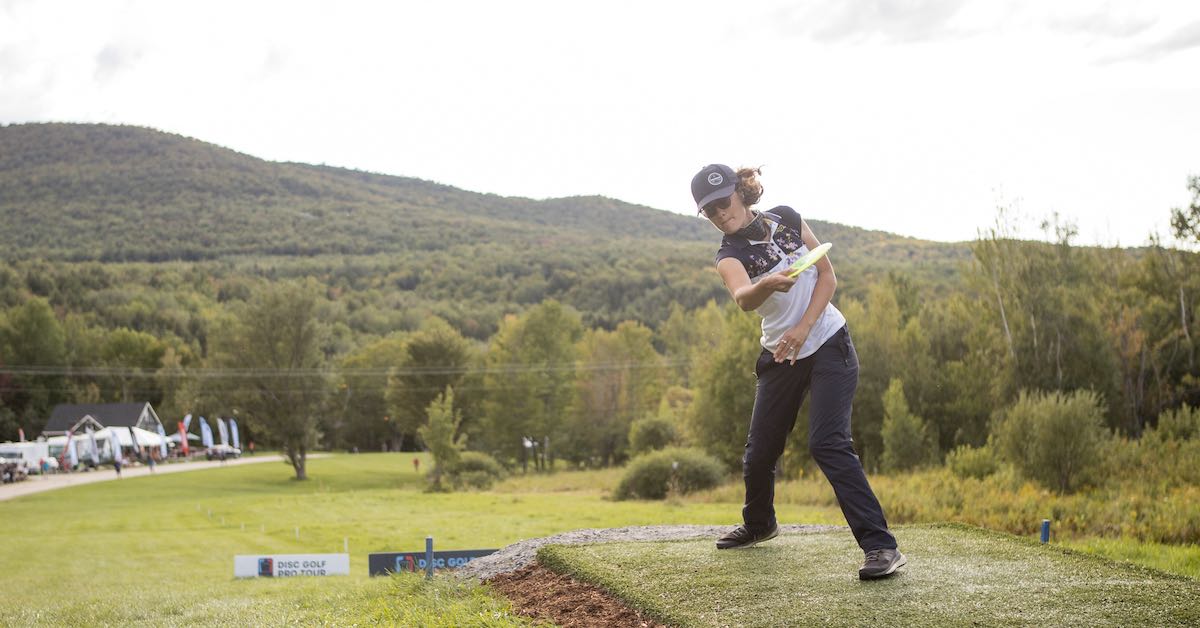 Two years later, Smuggs had built another course, Fox Run, with the majority of its design coming from 2013 U.S. Disc Golf Championship winner Steve Brinster. The course's more open holes complemented Brewster's wooded fairways, providing two very different challenges on the same property.

As Smuggs' courses and the annual tournament began to generate more and more excitement, Spring also made and more and more contacts within the disc golf world. One of those was Steve Dodge, the part-owner of Maple Hill Disc Golf and the director of what was then the Vibram Open (now MVP Open).

Dodge had been thinking for some years about creating a professional disc golf tour that would make it possible for players to more easily make a living from professional disc golf. The main ways he would do that would be 1) assuring high payouts and 2) making sure the events were planned so that competitors would not be crisscrossing the country every few weeks but instead could travel reasonable distances from one event to another.

In the fall of 2015, Spring – along with Ledgestone Insurance Open tournament director Nate Heinold – encouraged Dodge to start the tour and assured him their events would be part of it. Their backing helped convince Dodge to launch the Disc Golf Pro Tour in 2016, on which the GMC was a standout event. It has continued the be one of the most anticipated competitions on the DGPT every year since, other than in 2018 when the Smuggs crew took a year off to devote themselves entirely to organizing that year's PDGA Pro World Championships.

Partly due to the success of his efforts to make Smuggs an internationally-known disc golf destination, Spring was chosen to be DGPT Tour Director when the series changed ownership in late 2019. His successor at the resort is Nick Hover, who is the Operations Director of Smuggs' Disc Golf & Outdoor Center and assistant tournament director of the 2021 GMC. Hover says that the GMC has undoubtedly helped attract people to Smuggs and its courses, and the plan is for the tournament to continue strong for years to come.

"Each year the event has continued to grow into what you see today!" Hover said. "We've had more visitors than ever this summer, with many players traveling from out of state to play both Brewster Ridge and Fox Run Meadows, commenting how they saw us on live coverage and wanted to experience the beauty Smuggs has to offer for themselves. We look forward to continuing our partnership with the DGPT in the following years to keep the Green Mountain Championship as the premier disc golf event for the state of Vermont!"
The Courses
Below you'll find information about the courses where the 2021 Green Mountain Championship was played.
Rounds 1 & 3 (Open), Rounds 2 & 4 (Open Women)


Number of Holes: 18
Length: 7,760 feet/2,365 meters (Open), 7,370 feet/2,246 meters (Open Women)
Par: 61
Description:
Brewster Ridge is a woods course. Though not all of its greens are in deep woods, all of its fairways bring trees into play in some form. However, it's not the type of woods course where luck is typically a big factor behind a good score. Each hole has a well-defined route (or, occasionally,
routes
) to the basket generally devoid of the "random" trees found on some woods courses. Almost always, if a player executes a good shot, they'll be rewarded with a good result. Bad shots are nearly always punished, sometimes by OB defined by
picturesque
stone walls.
Though some holes have been lengthened since the first GMC, Brewster generally demands shorter drives but more accuracy and touch than Fox Run.
With most baskets being in the woods at Brewster, wind is less of a factor on putts. Expect scores at Brewster to be a bit more under par on the whole than those at Fox Run.
Changes:
In 2020, Brewster had a mix of paver and artificial turf tee pads during the GMC. That won't be the case in 2021.
"
We are excited to report we have upgraded all of our gold and blue tee boxes to our traditional paver-style pads, removing the temporary artificial turf pads and creating uniform throwing surfaces across the entire course," Hover told us.

Rounds 2 & 4 (Open), Rounds 1 & 2 (Open Women)


Number of Holes: 18
Length: 9,405 feet/2,867 meters (Open), 8,455 feet/2,577 meters (Open Women)
Par: 63
Description:
It would be very untrue to say trees never come into play at Fox Run (just look at
hole 16
for proof of that), but its fairways are far more open than Brewster's. At Fox Run, marked OB lines rather than trees provide most of the punishment for errant shots. One advantage of this more open layout is that the surrounding mountains are visible on the majority of holes, providing a serene and eye-catching backdrop for top-notch disc golf.
Speaking of mountains, the course design takes advantage of the hilly terrain to make players constantly deal with rising and falling fairways and sloping greens as they make their disc and shot selections.
Though players not particularly known for their distance have performed well at the course, it's significantly longer than Brewster and there are quite a few holes where having more than ample power can be an advantage. That said, some big-armed players have been frustrated by the course in the past, particularly
Eagle McMahon
(notably, in 2021, McMahon shot a field-leading 10-under at Fox Run during the final round).
Changes: The signature hole at Fox Run is hole 7, a par 5 that is over 1,200 feet/366 meters for the Open field. The hole underwent some alterations for 2021.

"Hole 7 has seen a significant change with the relocation of the basket to an island green, surrounded on three sides by out-of-bounds," Hover told us. "This has created a tighter landing zone and gives players a better opportunity to run at the basket – but not without the possibility of landing OB."

Other Notables


As you watch the GMC, take some time to think about all the work that went into making the course look as good as it does. Hover said the Smuggs crew has done a lot to prepare for this event.
"
There's always a lot of behind-the-scenes preparation when hosting a major tournament like the Green Mountain Championships," Hover said. "Our grounds crew team (Greg Fatigate, Rusty Freeman, and Larry the Mower) have been working hard prepping fairways, setting OB stakes, spraying painted OB lines, spreading mulch and wood chips – everything that goes into one of the most scenic disc golf destinations in the world."
Past Highlights

Here are some of the standout moments from past Green Mountain Championships
2017: Paige Pierce Wins from Chase Card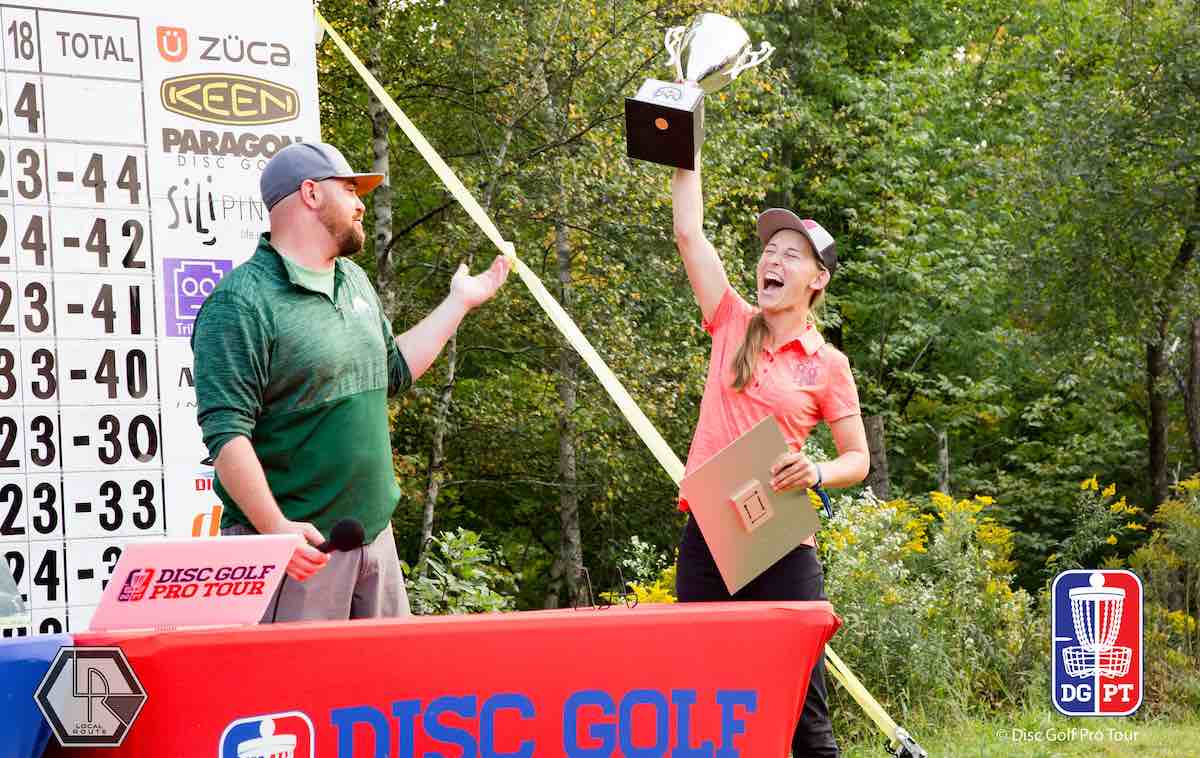 Going into the final round of the 2017 GMC, Sarah Hokom was leading the field at 6-under par. She was joined on the lead card by Catrina Allen (2-under), Jessica Weese (1-under), and Valarie Jenkins (1-under).

Noticeably not in the top four was Paige Pierce. She was at the top of the lead card with a score of even-par. Undaunted, Pierce proceeded to shoot the best round Brewster Ridge saw from the Open Women in 2017: 5-under par. That was a sizeable nine strokes better than her previous showing at the course during the event's second round.

Hokom's disappointing 2-over par during the final round allowed Pierce to pass her on the leaderboard, and no one else on the lead card could keep her at bay either. Pierce's performance produced a rare win from the chase card – something that's always exciting to see.
2017: Nate Doss' Last Big Win Before Becoming a Full-Time Brewer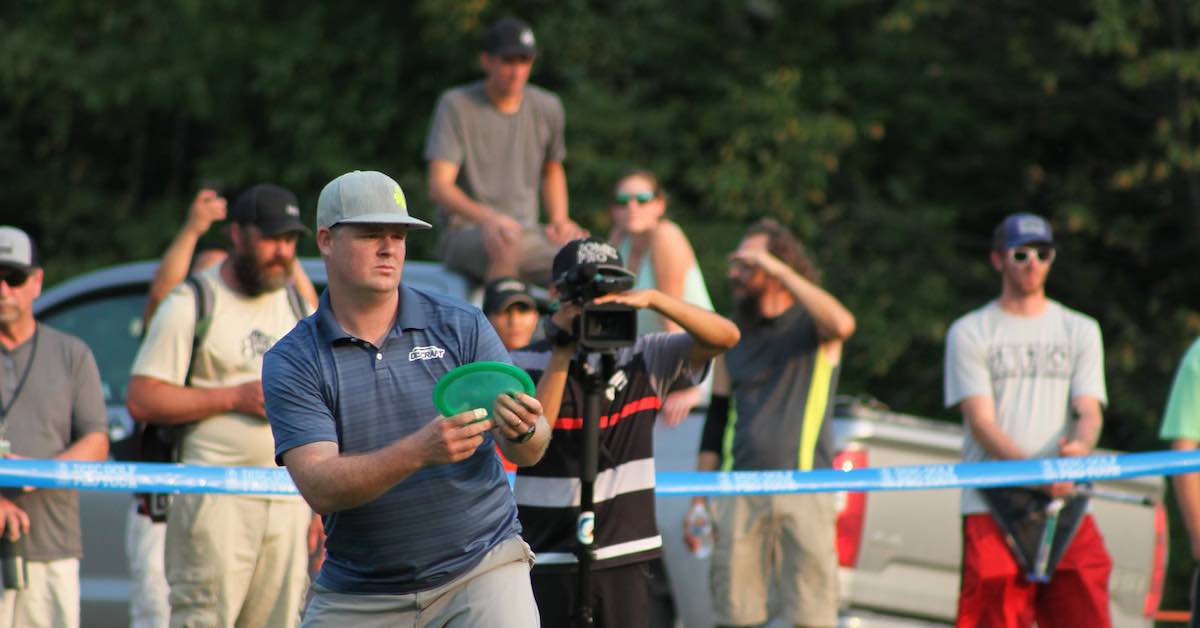 More recent disc golf fans may only know Nate Doss for his commentary work on the Disc Golf Network, but before getting behind the mic, he was one of the best disc golfers ever to play the game. One example of his prowess is that he's one of only six Open players to have multiple World titles.

Another example was his win at the 2017 GMC.

Doss was still competing at a high level in 2017 – he hadn't finished outside the top 10 at any DGPT event he played in 2016 and no lower than 12th that year – but it had been a long time since he'd taken down a big win. At the 2017 GMC, it seemed like he was on a mission to change that.

Doss was never out of the top spot following any round of the event. He started out the tournament by matching fellow tour veteran Michael Johansen's 13-under on Brewster Ridge, the two best rounds in the field. In round two, Doss didn't slow down. His 11-under par at Fox Run Meadows tied two other players (neither was Johansen) for the hot round of the day. Though he didn't match his 13-under from round one, his 11-under par showing during the third round at Brewster kept him in the lead.

On the final day, Doss had a three-stroke advantage over Johansen and Ricky Wysocki and four strokes on Cale Leiviska. But by the last hole, the last competitor he had to worry about was Johansen.

Going into the par 4 hole 18 at Fox Run, Doss led Johansen by just one stroke. OB, and the chance for the stroke swings it creates, lurked everywhere. Johansen teed first and landed safely, putting the pressure on Doss. Not succumbing to stress, Doss pured his drive, leaving himself in bounds and with a simple sidearm to the basket for a birdie.

Doss executed the upshot flawlessly, putting his disc in tap-in range to take the last big win of his pro disc golf career.

If Doss could beat the world's best so recently, you might ask why he isn't still out there. A big reason is that he and his wife Valarie Jenkins (also a multi-time disc golf world champion) decided to pursue a different passion: brewing beer. Learn about what it's been like for them running their craft brewery Bevel in our post "Speak Of The Bevel: Nate Doss & Val Jenkins' Year In Beer."
2019: Sarah Hokom Triumphs Despite Then-Partner's Medical Scare

Sarah Hokom's 2019 GMC started out well. She'd played a 2-under round at Brewster Ridge that tied her with Rebecca Cox for the lead.

But right before Hokom's second round started, something shocking happened. Here's how she described it in a public Facebook post:

"The next morning, a few minutes before we were supposed to tee off for Round 2, my boyfriend and caddy...had a seizure, fell, hit his head on a sign and broke his back," Hokom wrote. "The ambulance came rushing in, stabilized him and took him to a nearby hospital. Every part of me wanted to withdraw from the event and go with him. He has never had a seizure before, and I was terribly worried. He convinced me to stay and play, and the TD sent one of his assistants...to care for him and update me on his status."
Despite her obvious worries and mental load, Hokom managed to put together the best score in the field during her second round: an even-par at Fox Run. That night she learned her then-partner would heal without surgery within two months and was in stable condition. Heartened by the news, Hokom managed to stay consistent and win the event by a five-stroke margin over Kristin Tattar.

Bonus from 2016: Nikko Locastro Throws Almost 800 Feet/243 Meters on Fox Run's Hole 18

Why is it this a bonus? It's because the shot wasn't thrown during a GMC. It happened on the last hole of Fox Run Meadows during the inaugural Disc Golf Pro Tour Championship, which was hosted by Smuggs after the GMC.

But this shot is so spectacular, we couldn't resist highlighting it here so that you could have it in your mind as you watch competitors take on the final hole of the tournament.

The situation was that entering the final hole of the tour championship – a 775-foot/236-meter par 4 – Nikko Locastro trailed Paul McBeth by three strokes. Though it seemed insane, Locastro appeared to believe his best shot at catching McBeth was trying to make it to the green of the hole from his drive, carding an eagle, and hoping McBeth bogeyed.

Stunningly, Locastro's 360 drive did indeed put him in putting range. Watch the magic below in footage from Prodigy Disc:



Unfortunately, Locastro didn't make the eagle putt, but the drive is still one of the best shots ever caught on film during a top-tier competition.
How to Watch the 2021 Green Mountain Championship
When was the 2021 Green Mountain Championship?


Thursday, September 9 to Sunday, September 12

Live Scoring


The results of the 2021 Green Mountain Championship are on
UDisc Live
. See shot-by-shot scores and a smorgasbord of stats.

Watch


Live coverage for the 2021 Green Mountain Championship was broadcast exclusively via the Disc Golf Network. Next-day coverage of condensed, shot-by-shot rounds of the leading players was produced by various disc golf media companies and made available on their YouTube channels. Find all the information you need below.
If you're on mobile, swipe left to see the full table.