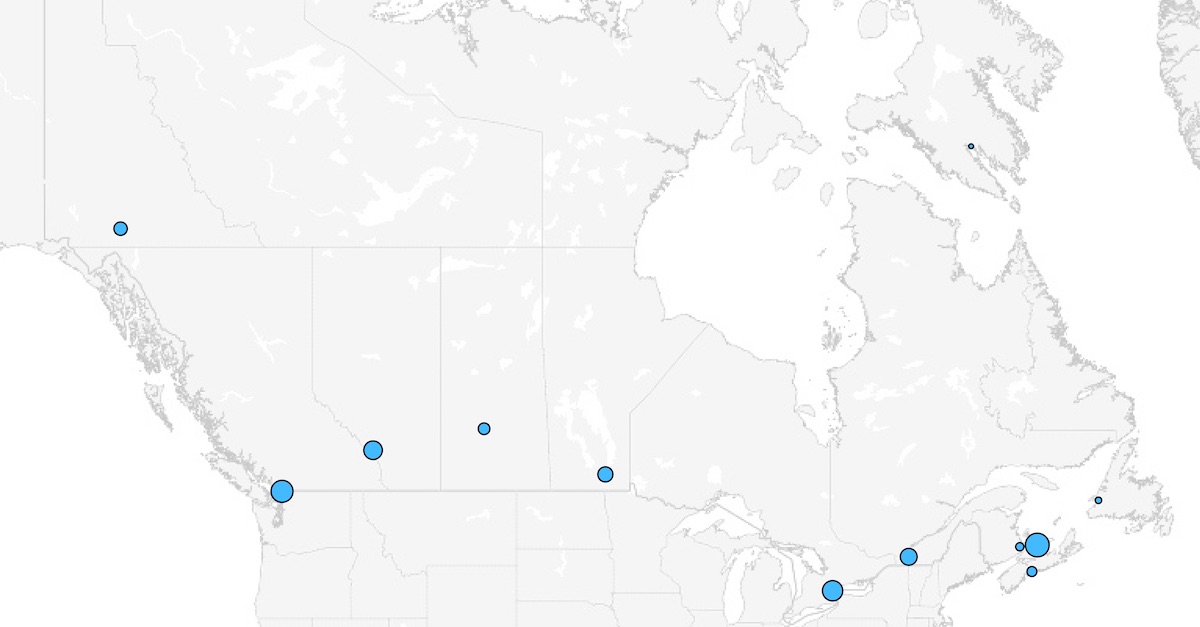 We recently revealed the most popular disc golf course in each U.S. state from 2020 as well as Europe's best and most popular disc golf courses. Now, it's Canada's turn to enjoy the spotlight as we take a look at what each province or territory's best and most popular courses were based on last year's stats.

How are "best" and "most popular" different? A province or territory's most popular course is the one where disc golfers using UDisc logged the most rounds in 2020. Its best course had the highest average score based on ratings in UDisc (see a note about this in the bullet points before the list at the end of this piece).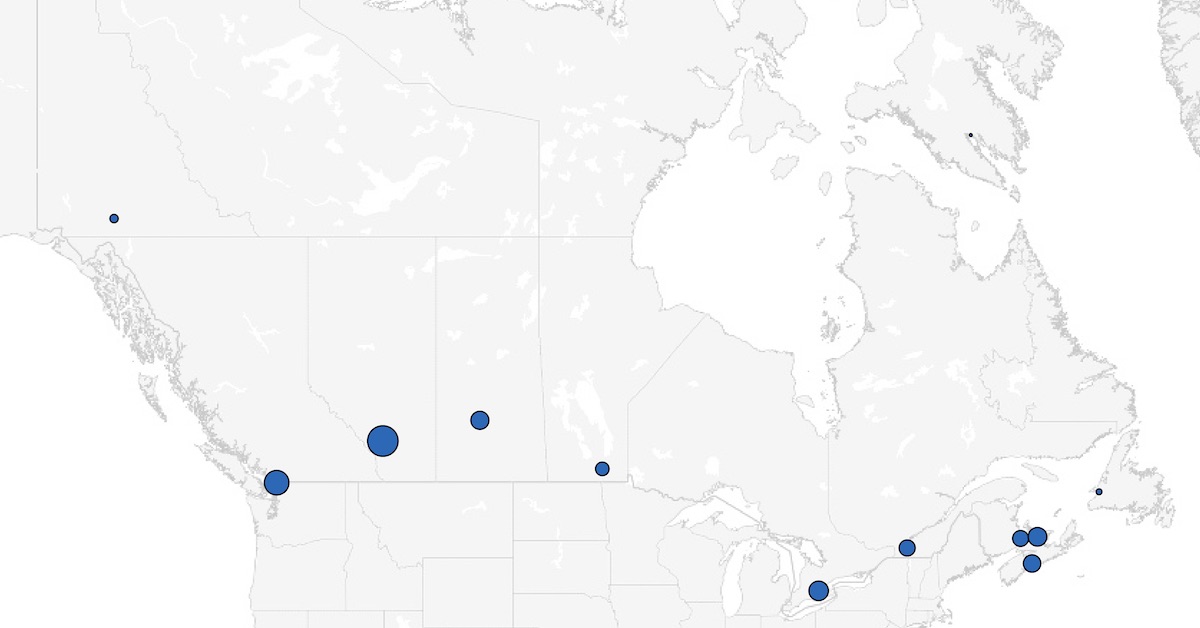 Along with gathering the stats to create the table of results you'll find at the end of this article, we also reached out to people deeply involved with Canadian disc golf to learn more about the Great White North's courses and its growing, evolving scene.
Canada's Two Best Courses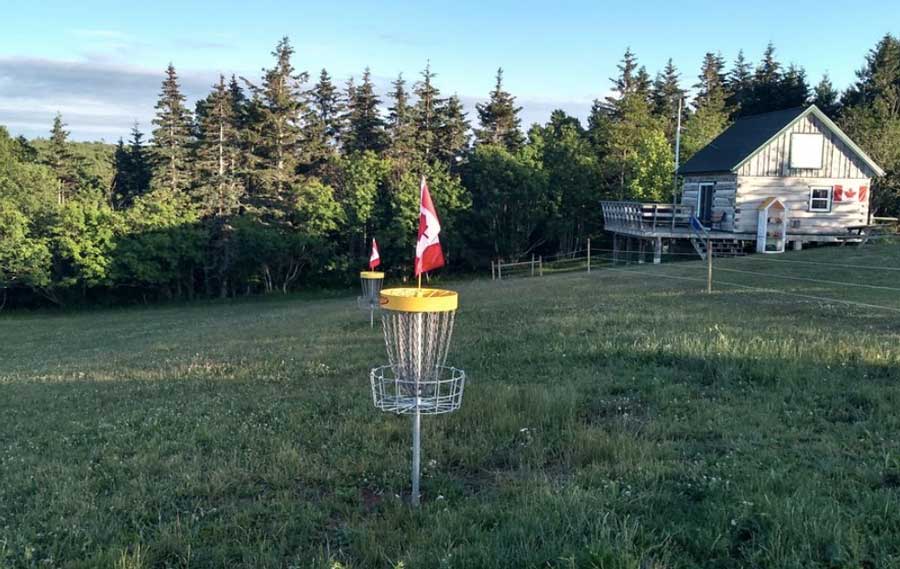 One purpose of this piece is simply to celebrate the best disc golf Canada has to offer. And there's no better place to start that celebration than with talking about Hillcrest Farm. The course is the best and most popular course in the southeastern province of Prince Edward Island (the country's smallest) and was Canada's lone representative in the top 10 of the World's Best Disc Golf Courses rankings that we released in early 2020.
We reached out to one of Canada's best disc golfers, Toronto-based pro Thomas Gilbert, to see if he thought Hillcrest lived up to the hype.
"I would agree that Hillcrest is by far my favorite course in Canada," Gilbert said. "It's unmatched in its beauty and also its technicality. It's hosted Canadian Nationals the last three years and it's been really successful there. It really is a high caliber and high aesthetic course."
Gilbert also said he admired how the disc golf community on Prince Edward Island has used the course's quality and growing notoriety to market disc golf to a wider audience.
But Hillcrest isn't Canada's only great course. On the opposite side of the country in southwestern Canada is Raptors Knoll, the best disc golf course in British Columbia and the only Canadian course other than Hillcrest to breach the top 50 in our 2020 rankings of best courses. Located about an hour southeast of Vancouver (Canada's third most populous city), it also happens to be British Columbia's most-played course and the second most-played overall in Canada.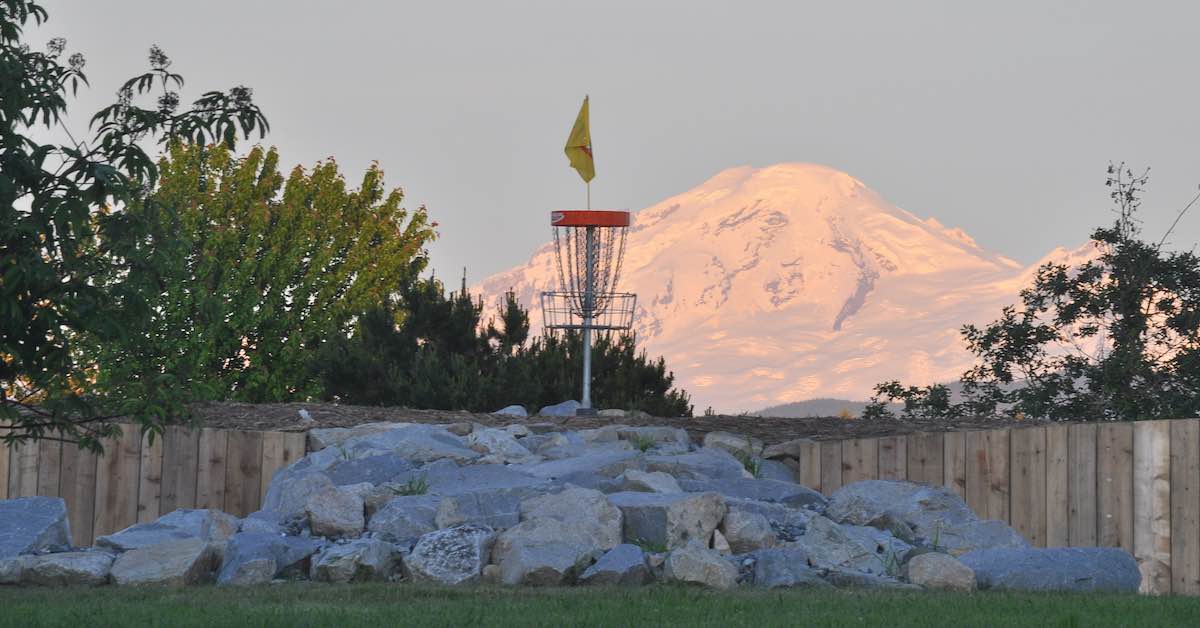 Gilbert also gave us his thoughts on Raptors.
"Raptors Knoll is British Columbia's gem course," GIlbert noted. "It's the crown course of the area. It's a really professional, championship level course that's extremely well-maintained. I know it was a big community project, as well."
The course is also impressive to Craig Sheather, chair of the Canadian Disc Golf Association.
"There are very few holes that don't have incredible features and it forces a complete game to be able to score well," said Sheather.
Raptors stands on a reclaimed landfill and exists due to an exceptional city, community, and corporate partnership. Stewart McIsack, one of the founding directors of the nonprofit Jackman Wetlands Disc Golf Society that developed the course, talked about the freedom but also the challenges of trying to design a professional level course.
"Everything was designed with disc golf in mind," he noted. "As designers, we didn't want to create a lot lot of artificial out-of-bounds. We planted over 300 trees on the property. That's going to eventually allow us to the take the OB out because we're basically lining the corridors of the holes with trees."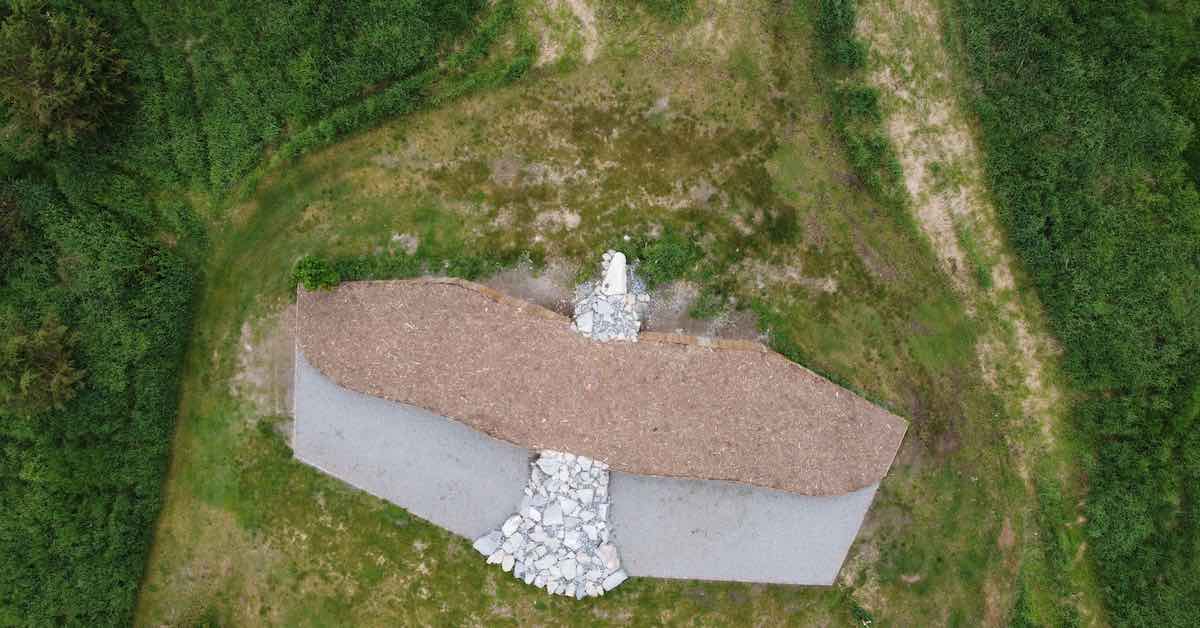 He helped us learn more about one of the course's standout holes, too.
"The signature hole on the course [features] a 104-foot [32-meter] wide eagle," said McIsack. "We built it from fill and white blast rocks. The tail feathers and the head are rock, and then there's this band of wings across the center with bark mulch. Under the wings is a bunch of pea gravel that we denoted as a hazard. This was a 280-foot [85-meter] area we were trying to put a hole in, but it's just straight ahead [with] no trees. So we came up with this design to create something beautiful. It's actually set in the backdrop of Mount Baker, Washington."
The Most Played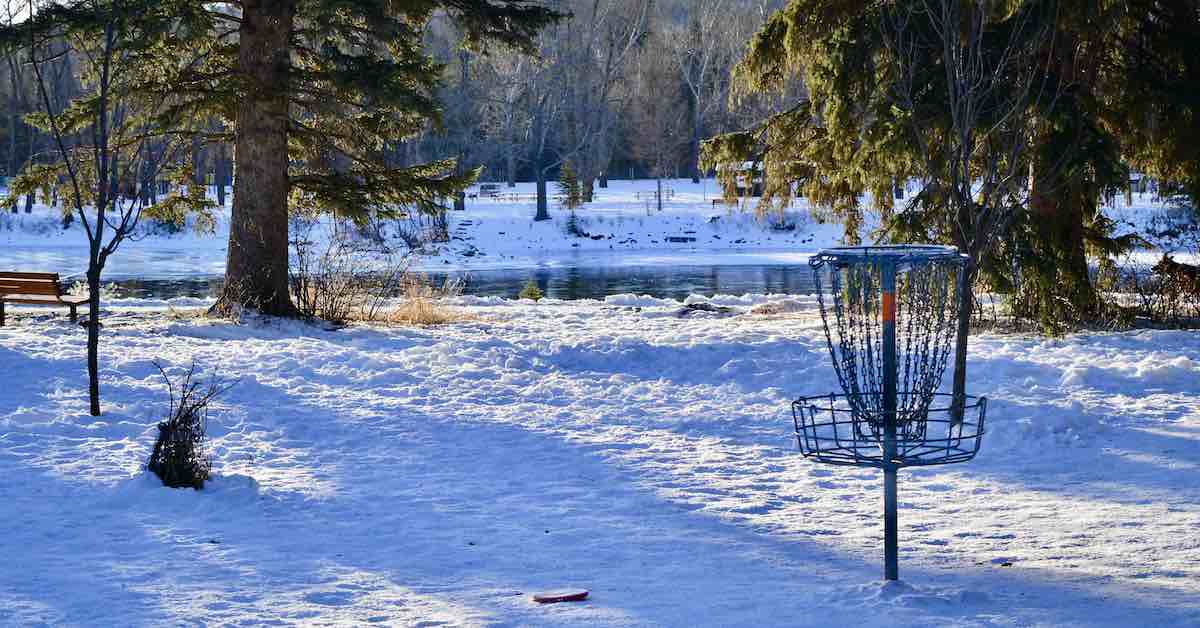 The most played disc golf course in Canada is Baker Park in Calgary, which is Alberta's first public 18-hole course. It's also the 16th most played course in the world and, as those interested in intracontinental rivalry might like to know, only trailed three U.S. courses in play count in 2020: Morley Field, Alex Clark Memorial, and Golden Gate Park.
To some, Baker Park could seem like an unlikely champion due to Calgary's sometimes frigid weather, but the cold doesn't seem to be deterring much of anyone.
"Fall glow at night this year is busier than midday summer last year – on a fall day that's colder than 0 degrees [Celsius/32 degrees Fahrenheit]!" said James Koizumi of Calgary Disc Golf. 
The course's popularity has actually grown so much due to the increased demand for outdoor activity during the pandemic that Koizumi, along with Greg Rafter, recently partnered with the city of Calgary to redesign the course and add a second layout to improve environmental sustainability and safety.
"It's surprising, but at the same time you see it," said Rafter. "You've got holes backed up three or four groups. You just look around at the park and you know it can't get more popular. It's almost pushing its limits right now."
Interestingly, though long wait times are obviously bothersome, the amount of traffic the course gets makes it more desirable to play, too.
"It gets tracked down in winter," said Rafter. "You don't have two feet of snow. You can go find your disc. As long as you're in the winter months, you are going to play Baker because you're not going to spend a half an hour looking for a disc."
Koizumi also noted that Baker Park is far from the only course experiencing the burdens of increased traffic in Canada. He pointed specifically to Rundle Park in Edmonton, Alberta, which is Canada's third most popular course overall behind Baker and Raptors Knoll.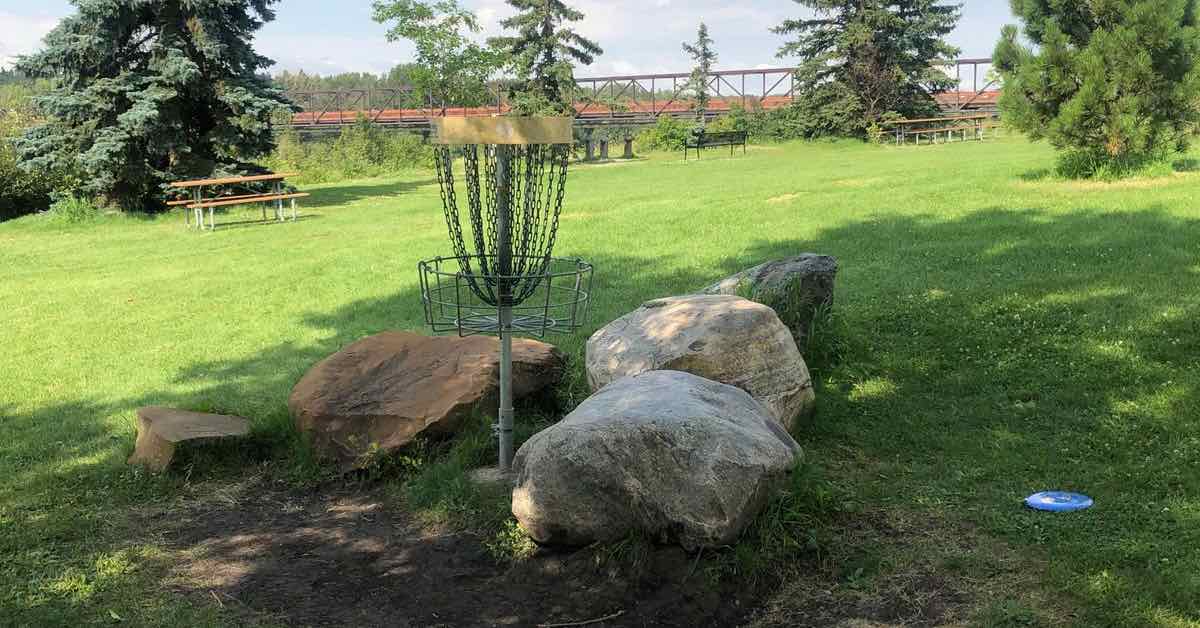 Rundle Park "is the only major course for a surrounding population of just under one million people" according to Koizumi, and as a result, the course is experiencing serious overcrowding. However, Koizumi also said that the Edmonton disc golf community is hard at work trying to get more courses in the ground as quickly as possible to alleviate this issue.1
Yet there is one place where population pressures don't seem to weigh so heavily. Among public 18 hole courses, the least played in Canada is its northernmost course: Timmianut Pikiuqarvik on Baffin Island in Iqaluit, Nunavut. But we did find someone who's played it.
"It's like playing on the moon with mosquitoes," said Clayton Beddington, a course designer for DiscGolfPark. "Above the tree line and played on rocks formed by ice movement. Eighteen holes but not well marked out so it's often a guessing game following the layout. But that also gives endless opportunities of making your own challenging holes. Without trees the world is your oyster."
What's to Come?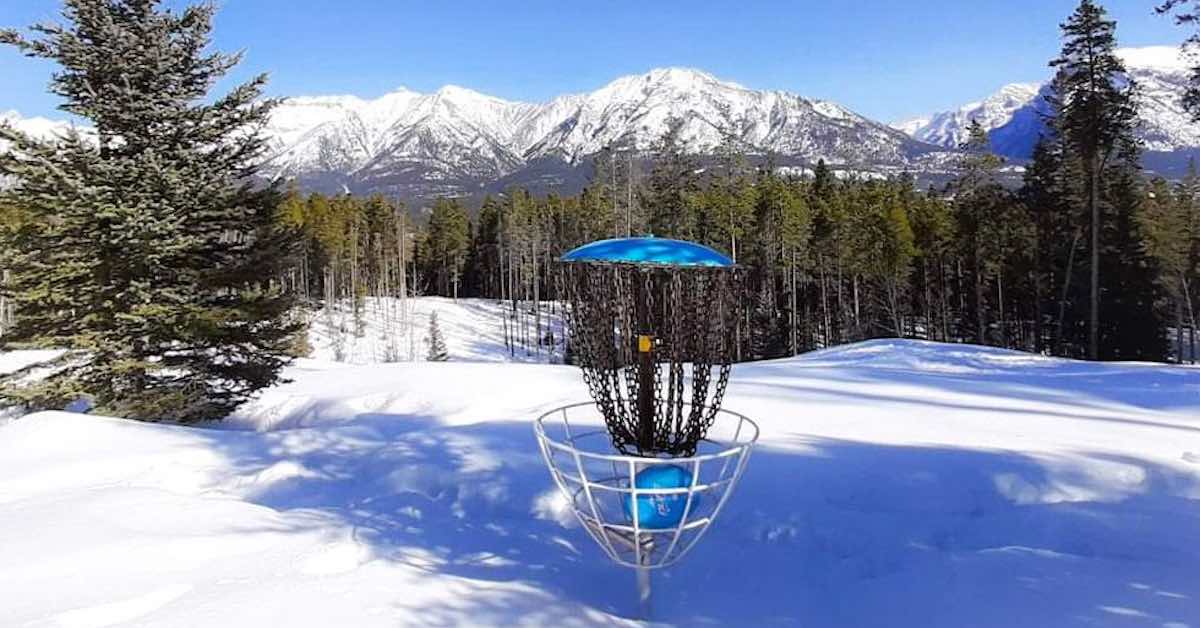 Though the growth of Canada's disc golf scene has been behind that of the U.S. or countries in northern Europe like Finland, Norway, and Estonia in recent years, many members of the community think that trend could start to change soon.

"I would say that Canada has the growth level that all the other countries have," said Gilbert. "The sport's growing incredibly quickly. I think we're just two or three years behind on the introduction of disc golf to the population."
But to sustain that growth, Canada will have to make sure there are enough courses to keep an expanding population of disc golfers occupied, which is something the creators of Raptors Knoll already know.

"The only thing we can think about to alleviate this pressure is that we need more quality courses in the area," said McIsack, referring to the huge number of disc golfers playing at Raptors.
Many of the people who spoke to UDisc for this article are hard at work on proposals, fundraising, and other organization in hopes of meeting the huge need for more courses in Canada. And a few have predicted that the courses that will be on this list in the next few years haven't even gone in the ground yet. 
It's clearly an exciting and challenging time to be a disc golfer in Canada.
The Best and Most Popular Disc Golf Courses in Each Canadian Province/Territory
Now it's almost time for the moment you've been waiting (or scrolling) for.
Before we reveal the list though, we need to let you know a few things:
As we said before, "most popular" means "most played" and has nothing to do with course quality.
The order provinces/territories appear was determined by the play counts of their most popular courses. The higher the play count, the sooner the province/territory appears.
Keep in mind that where a "Most Popular Disc Golf Course" appears on this list is only indicative of its play count in relation to other courses on this list and not its overall position in Canada. Some provinces/territories may have multiple courses that are more popular than the most popular course in a different province/territory.
The "best course" category does not purely reflect the current ratings of courses visible in the UDisc directory. We factored in the number of times a course had been rated to avoid a course with a small number of high ratings from locals ending up in a top spot.
There is no course in the UDisc course directory located in the Northwest Territories, which is why it doesn't appear on this list.
And, finally, here are the best and most popular disc golf courses in each Canadian province and territory:
1. This statement has been altered since the original publication of this article.