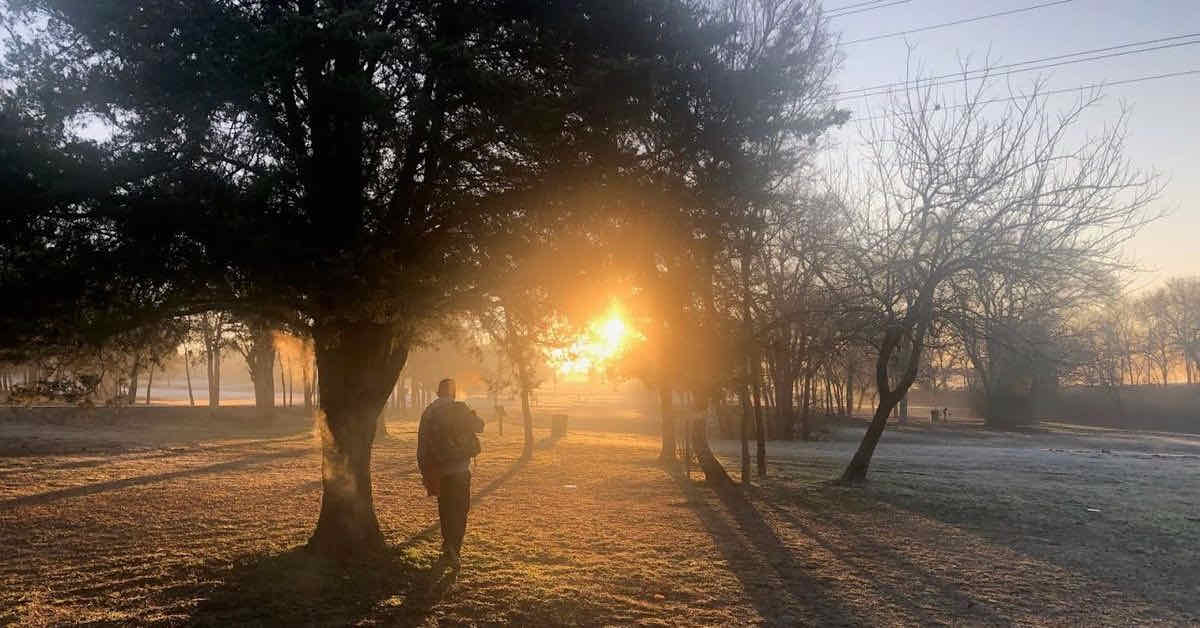 Dallas/Fort Worth: Huge on Disc Golf, Huge in General
Dallas and Fort Worth, Texas, make up the fifth best metro area for disc golf in the United States.
Fun fact: Total residents in the DFW metroplex (over 7.5 million) outnumber the populations of all but 14 entire states. Just to drive home how big the population is, consider that over 1 million more people live in DFW than in Arkansas and Iowa combined.
Large populations like DFW's make many things possible: world-class museums, endless numbers of restaurants serving cuisine from across the world, and a variety of pro sports teams.
What densely populated areas don't always have is access to disc golf, but in DFW, you get that, too. The metro area currently boasts 90 courses and has had at least one course with baskets available to area residents for nearly 40 years.
Below we explore what the best disc golf courses in and around Dallas/Fort Worth are, the area's disc golf history, and how to find disc golf leagues as well as disc golf gear.
Additionally, we give you a few highlights for off-the-course sightseeing and activities and some leads on good places to eat and drink.
All Top 10 Disc Golf Cities
Want to see who else made the list? Check out Top Disc Golf Cities – USA: 2021, our master page for all things Top Cities.
Dallas/Fort Worth's Disc Golf Stats
Dallas-Fort Worth-Arlington Metropolitan Statistical Area, Texas
Overall Disc Golf City Rank:
5


Weighted Course Count Rank:
3


Weighted Course Density Rank:
41
The Top 10 Disc Golf Cities – U.S.A. rankings are based on the number, quality, and density of courses within nearly 400 metro areas in the country. The most populous cities within these metro areas are featured in posts' titles. Cities' positions hinge entirely on course information and reviews from players with disc golf's #1 app, UDisc, not the opinions of UDisc's staff.
If you'd like to learn more about the system behind these rankings, give "How The Top Disc Golf Cities – USA 2021 Rankings Worked" a read.
Dallas/Fort Worth's Disc Golf History
Unlike some metro areas, the history of disc golf around Dallas and Fort Worth isn't tied to a single club or select few course designers spearheading the spread of the sport. Instead, the region's many courses have sprouted up thanks to the efforts of numerous people and small groups.

And, really, is anyone very surprised at Texans being individualists?

The first course with baskets in DFW was also the first basket course in all of Texas. Called Skyline when it opened in 1982, its name later changed to Lake Highlands before its baskets were pulled due to park overcrowding (eventually those baskets helped create the extant B.B. Owen Disc Golf Course). The second basket course in the area, Fritz Park (1984), still exists today.

Fritz is located in Irving, Texas – a town just 20 minutes west of Dallas – and has long been the home track of the Irving Disc Golf Association (IDGA), an organization that created another milestone course in DFW: Veterans Park. Though today's disc technology allows advanced and pro-level disc golfers to find birdies a-plenty at Veterans, it was a monster when it opened in 1989.

Veterans helped put DFW on the national disc golf radar once the Veterans Park Open (VPO) tournament started in 1991 (as a small example of just how tangled DFW history can be, that tournament was founded and run not by the IDGA but the Arlington Disc Golf Association). Throughout the '90s and early 2000s, the VPO had large payouts compared to many events at the time. The money paired with Veterans' glowing reputation during that era drew then-top pros like Barry Schultz and Ken Climo to DFW regularly.
As the years went on, many more disc golf clubs and associations formed, and quite a few of them got permission to build new courses in their local parks. That eventually added up to the huge number of holes available to DFW players today.

According to local Lee Letts, who is the founder of the non-profit disc golf advocacy group Funkytown Flyers, the flood of success those earlier groups had in securing public space is drying up. DFW has seen a population surge in recent years, putting ever more demand on its public lands. This has meant not only that permission to create new, free-to-play courses has been harder to come by, but that existing courses are regularly packed to the point of being unpleasant to play.

These recent developments have caught the attention of a few entrepreneurial minds, and private, pay-to-play courses have started popping up on the outskirts of DFW that hope to attract players willing to part with some cash to get a break from the crowded public tracks. Letts says that he expects these enterprises will do well as long as they offer top-notch courses at fairly affordable rates. He also believes that private courses are likely to drive the next wave of disc golf growth in DFW.
What's Disc Golf Like in Dallas/Fort Worth?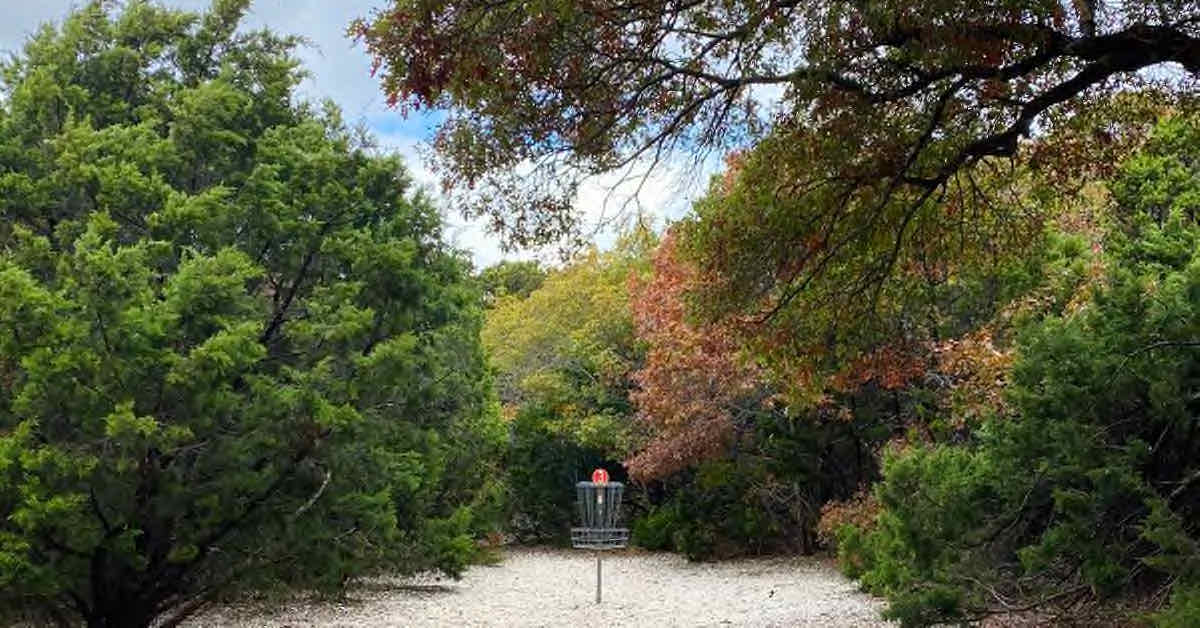 A lot of Texas terrains meet in Dallas/Fort Worth: the timberline, hill country, and grasslands. This means you can find just about any type of disc golf you like in the metro area, whether open, park-style, or tightly wooded (often, these three types of golf are available on the same courses). There are also flatter courses and others with significant elevation changes.

Be aware that the rough is likely to be filled with thorny, needly, or itch-inducing plants you'll want to watch out for.
Dallas/Fort Worth Disc Golf Course Highlights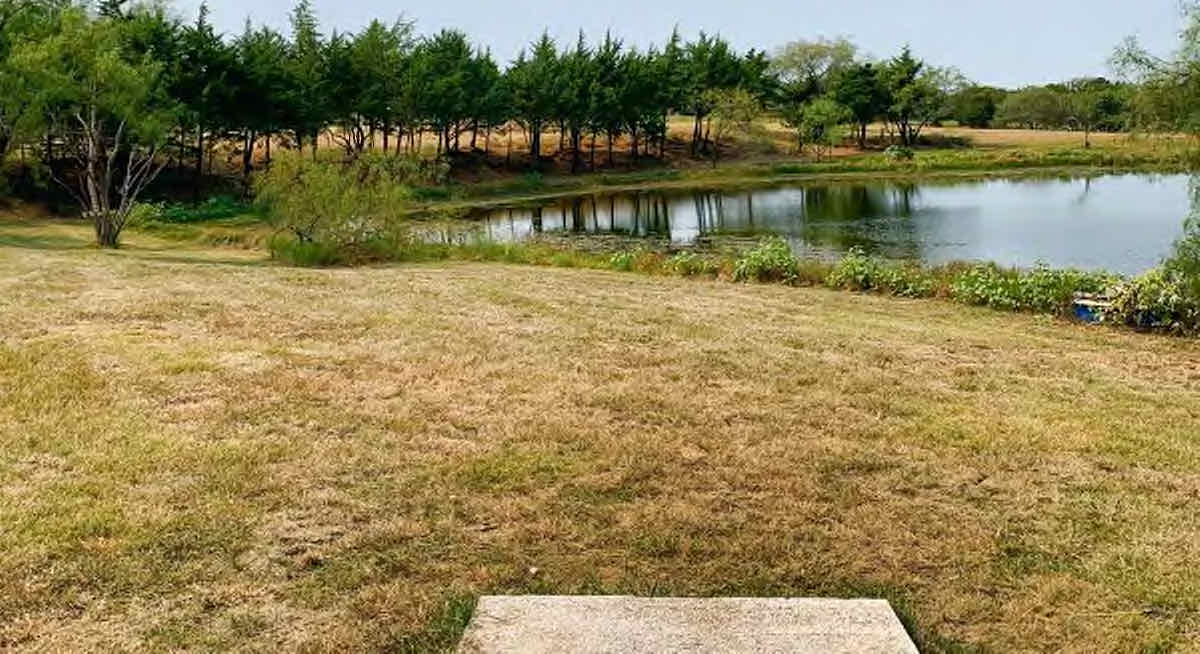 To see photos, hole distances, and reviews for each course, just tap or click on its name, which is linked to its UDisc Courses page.
The Hideaway: This 2021 addition to the Dallas/Fort Worth area catalog is very quickly building a reputation for excellence. It has a mix of open and wooded holes, two sets of tees (long and short), an emphasis on treating lefties and righties equally, and top-notch course maintenance. If its ratings stay steady, it has the potential to be not just one of the highest-rated courses in DFW but in Texas as a whole. Also, it has a restaurant and disc golf pro shop on site. It is a bit of a drive east of Dallas, but you're not likely to regret the travel or the $8 fee to play all day.
Veterans Park: Built in 1989, Veterans is one of the area's classics between Dallas and Fort Worth in Arlington. Some dedicated professional tournament coverage watchers might also know it from rounds of the Veterans Park Open filmed by JomezPro in 2017 and 2018 or recent 2021 GK Pro footage. The course has some technical and wooded holes, some wide-open bombs, and quite a few places where elevation changes are significant. If you want a taste of what it was like to play when it first opened, see how you fare playing a round with just midranges and putters.
Other highlights
1. Another very new, very well-reviewed pay-to-play not too far from DFW is Dino Hills Disc Golf Farm southwest of Fort Worth. Along with the full championship 18 that has plenty of elevation, there's also an 18-hole putting skills course. The course is open Thursday-Sunday, and it's $12 for all-day play of both courses. You can also camp on the property for an additional $5.

2. Want more suggestions? See all disc golf courses in Dallas/Fort Worth and surrounding communities on UDisc Courses.
Disc Golf Shops in and near Dallas/Fort Worth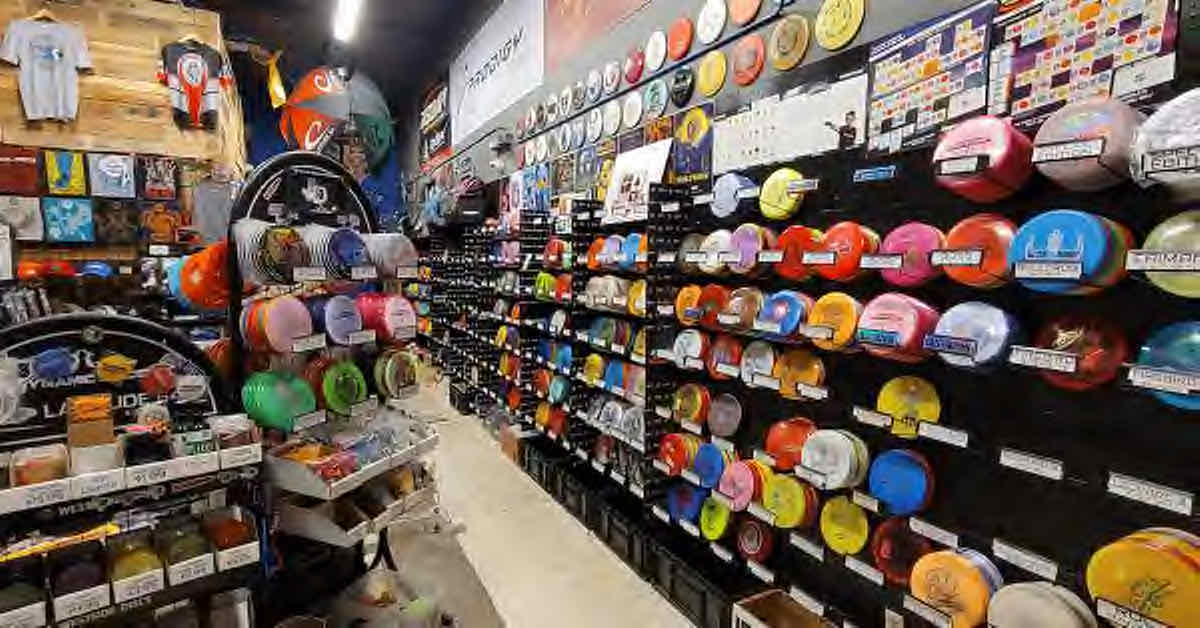 Near Forth Worth, Ideal Discs and its expansive selection is one of your top options for disc golf gear. In Dallas, Tree Love complements its equipment offerings with sheltered putting and driving practice areas. Though those shops are two highlights, know that DFW has a huge variety of disc golf retailers. Browse them all on UDisc Stores.
Disc Golf Leagues & Events in Dallas/Fort Worth
Leagues: First off, "leagues" are called "minis" in Texas. That said, there are so many minis around DFW that you can play competitive disc golf within the region most days of the week year-round. Quite a few DFW minis use the free UDisc Leagues platform, making them very easy to find. Alternatively, you could join the Facebook group DFW Disc Golf Minis List.

Events:

Like minis, sanctioned tournament play in DFW is not hard to come by. Check out the "Events" tab in the UDisc app to see everything going on in the area.

Chow Down & Drink Up in Dallas/Fort Worth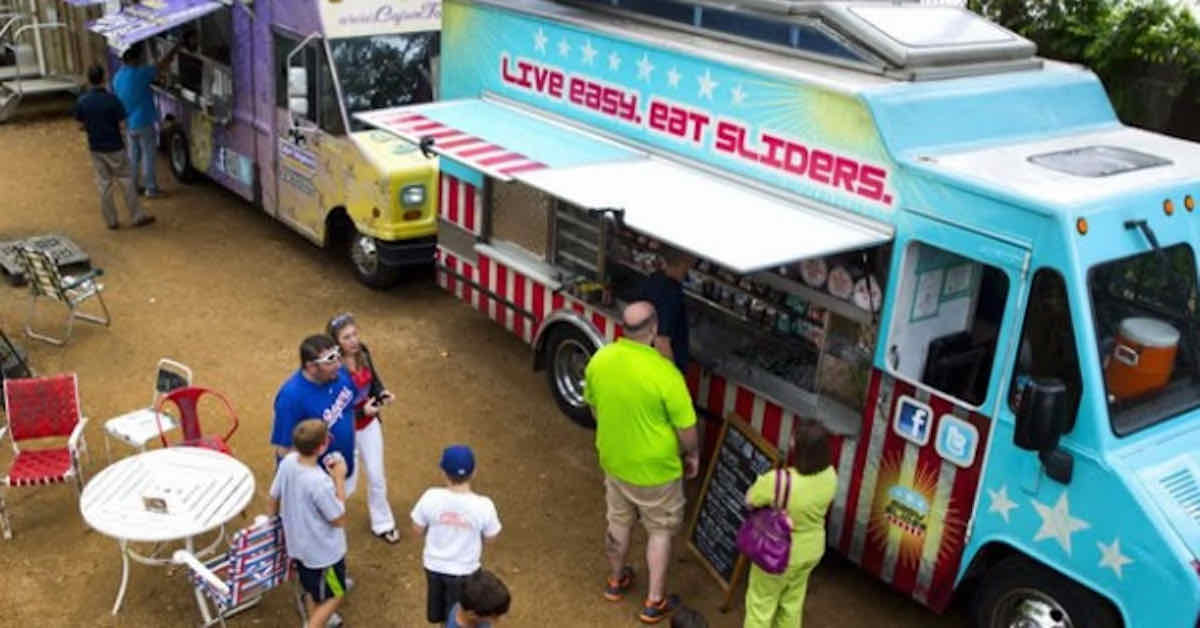 There are so many food options in the giant DFW area that it's difficult to come up with just a few suggestions. For example, the Dallas Observer just released their top places to eat...and it includes 100 options.

One interesting destination for grub in the region is the Truck Yard, a joint Texas-born pro Paige Pierce suggested to us when DFW appeared in the Top 10 Disc Golf Cities – U.S.A. the first time we ran this series. It has a mixture of local craft and more widely-drunk beers on tap, features rotating food trucks throughout the week, and is a good spot for live music, too.

Craft beer enthusiasts might like to check out Hop Culture's list of top five spots to visit in and near Dallas.

But, honestly, if you have a favorite cuisine, you can likely find someone making a great version of it in DFW with just a little digging.
What Else Is There to Do in Dallas/Fort Worth?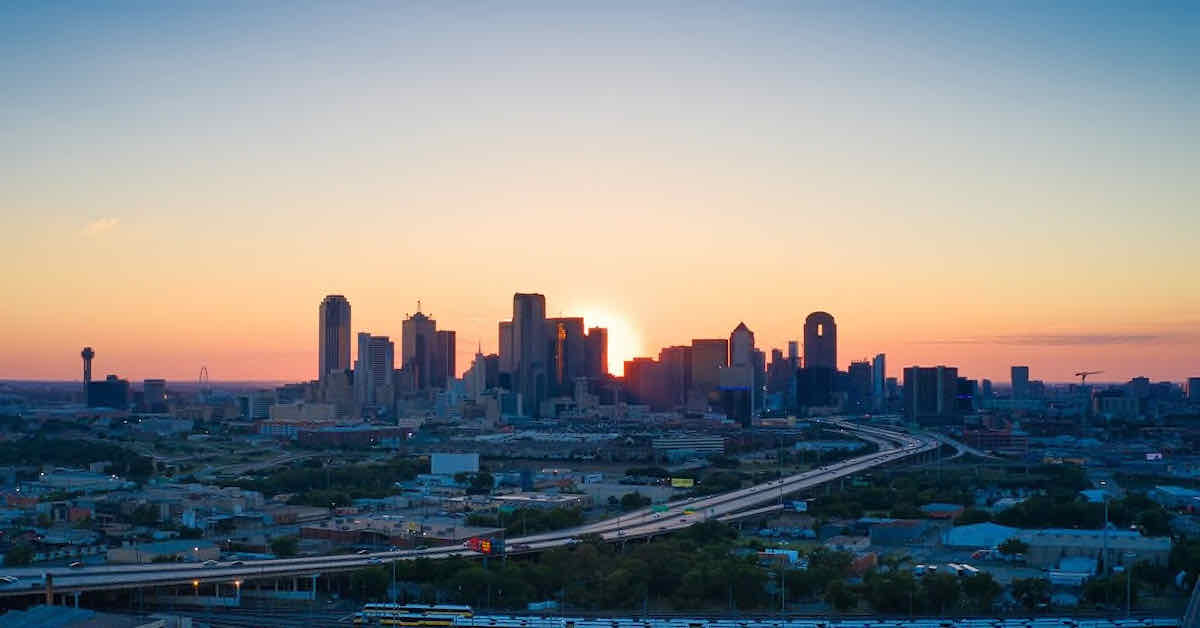 If you're looking for off-the-course entertainment, here are a few good places to go:
Special thanks to Lee Letts and Brian Mace for their help with this post.