See the USA's top 50 Disc Golf Cities.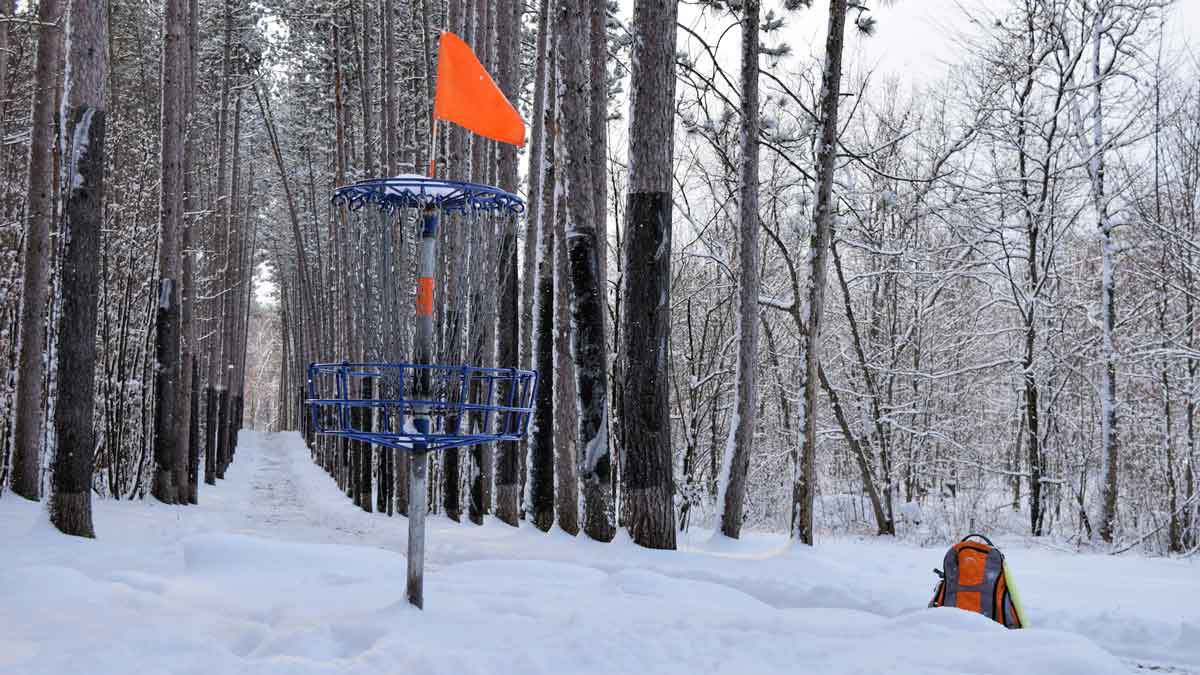 STATS
Out of nearly 400 metropolitan areas in the US that we examined, here's how Minneapolis/St.Paul stacked up:
Quantity rank reflects the number of holes available for play within radiuses of 20, 50, and 100 miles of the city/cities, and the quality rank reflects the average ratings of local courses within those same distances. In both cases, the closer in a hole/course was, the more it counted towards an area's score. The overall grade was determined by how each city compared with the #1 city.
THE FLYOVER

A brief anecdote about St. Paul from a Mental Floss article is the perfect example of the type of ethic that created the amazing disc golf hub that is Minneapolis/St. Paul:
In the fall of 1885, East Coast reporters visited Minnesota and called St. Paul "another Siberia, unfit for human habitation." The Saint Paul Chamber of Commerce responded by hosting a giant winter carnival replete with food, ice palaces, and winter sports. The event was held on and off over the years until the St. Paul Winter Carnival finally became an official seasonal tradition in 1946.
Like those 19th century St. Paulites before them, the Twin Cities disc golf community hasn't let the region's brief summers and harsh winters stop them from creating something everyone can enjoy. The smorgasbord of top notch courses in the area is a testament to their undampened Midwestern work ethic. Add to that an abundance of leagues, weekly events, and a "Minnesota nice" population, and you have a place that's the dream of most any disc golfer.

With it being winter and all, we wanted to make sure we had some experienced locals to lead us to safety in case of a blizzard, so we got in touch with Cale Leiviska and Ben Kroll. Leiviska is one of the top professional disc golfers in the world, the co-founder of Airborn Disc Golf, and just launched his course designing venture Leviska Disc Golf Design in 2018. Ben Kroll is the Vice President of the Minnesota Frisbee Association's Executive Board.
WHAT GOLF CAN I EXPECT?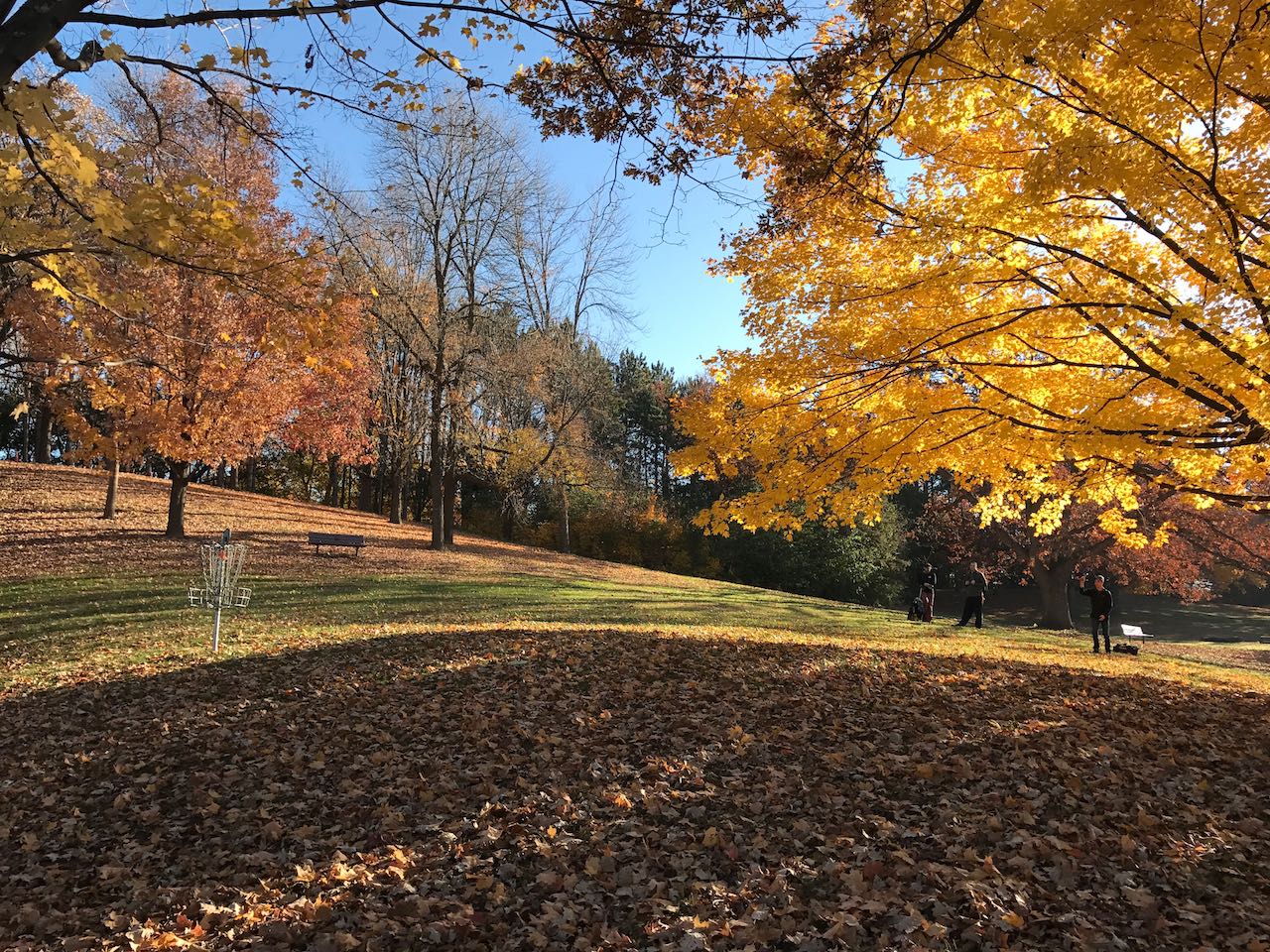 Anyone playing near Minnesota's capital (and its twin) should be ready for their discs to get a few dents because it's a place where technical golf with plenty of trees reigns supreme. However, Leiviska also noted that "a few of the ski resorts here have built [courses] recently, so we now have some great elevation and open distance to go with a lot of the tight and technical tracks that Minnesota is most well known for."
COURSE HIGHLIGHTS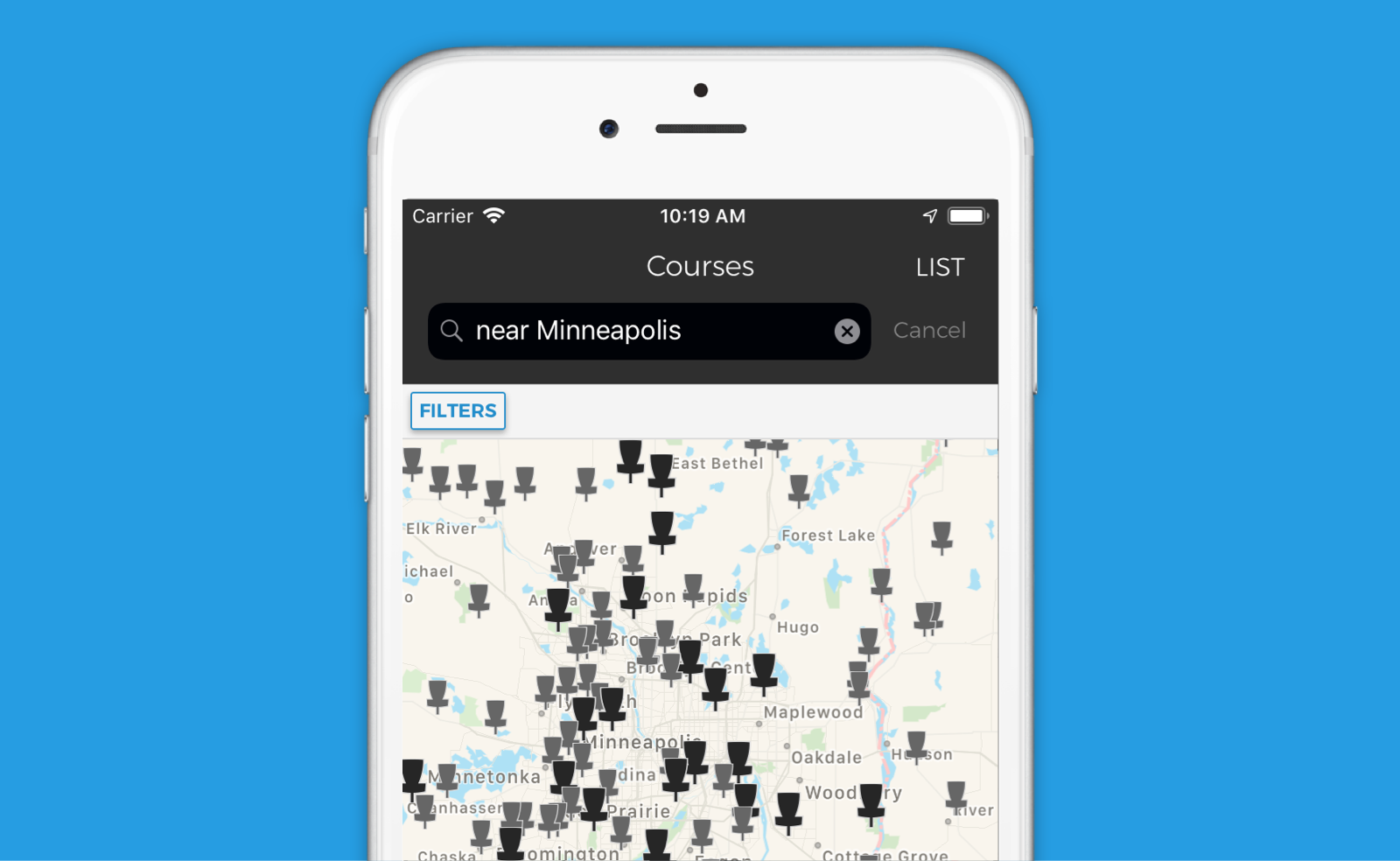 Click the name of any course in this section to see reviews, average ratings, its exact location, and, likely, photos on the UDisc Courses website.

Blue Ribbon Pines: Both Leiviska and Kroll called attention to the 27 holes, on-site bar and grill, and pro shop of the private Blue Ribbon Pines course as the absolute highlight of the area. It's also #6 on our list of the World's Best Disc Golf Courses.

Located in East Bethel, Minnesota, and just over thirty minutes by car from the center of Minneapolis or St. Paul, it's the kind of place you can spend the whole day. Kroll gave the course's difficulty and owners top marks. Leiviska—who helped design the course with Timmy Gill—said it offers "extremely beautiful and challenging golf that tests the precision of the world's best players."

For even more information, check out Blue Ribbon Pines' website.
Bethel University: Another consensus favorite from our two sources, you can find this course in the city limits of St. Paul. A track from the minds of designers Jim Beilby and Josh Gerth, Leiviska called it a "masterpiece" that not only has "technical, sloping elevation, and open water shots that are aesthetically pleasing" but also a place of "serenity."
Other Notables: VisionQuest (Cedar, MN — 40-minute drive from St. Paul city center, this is VisionQuest's website), Kaposia (St. Paul, MN — 8-minute drive from St. Paul city center), Airborn Disc Golf Preserve (Clearwater, MN — 1-hour drive from St. Paul city center, a Leiviska designed and operated, two-course facility opened in 2020)
THE LOCAL ROUTES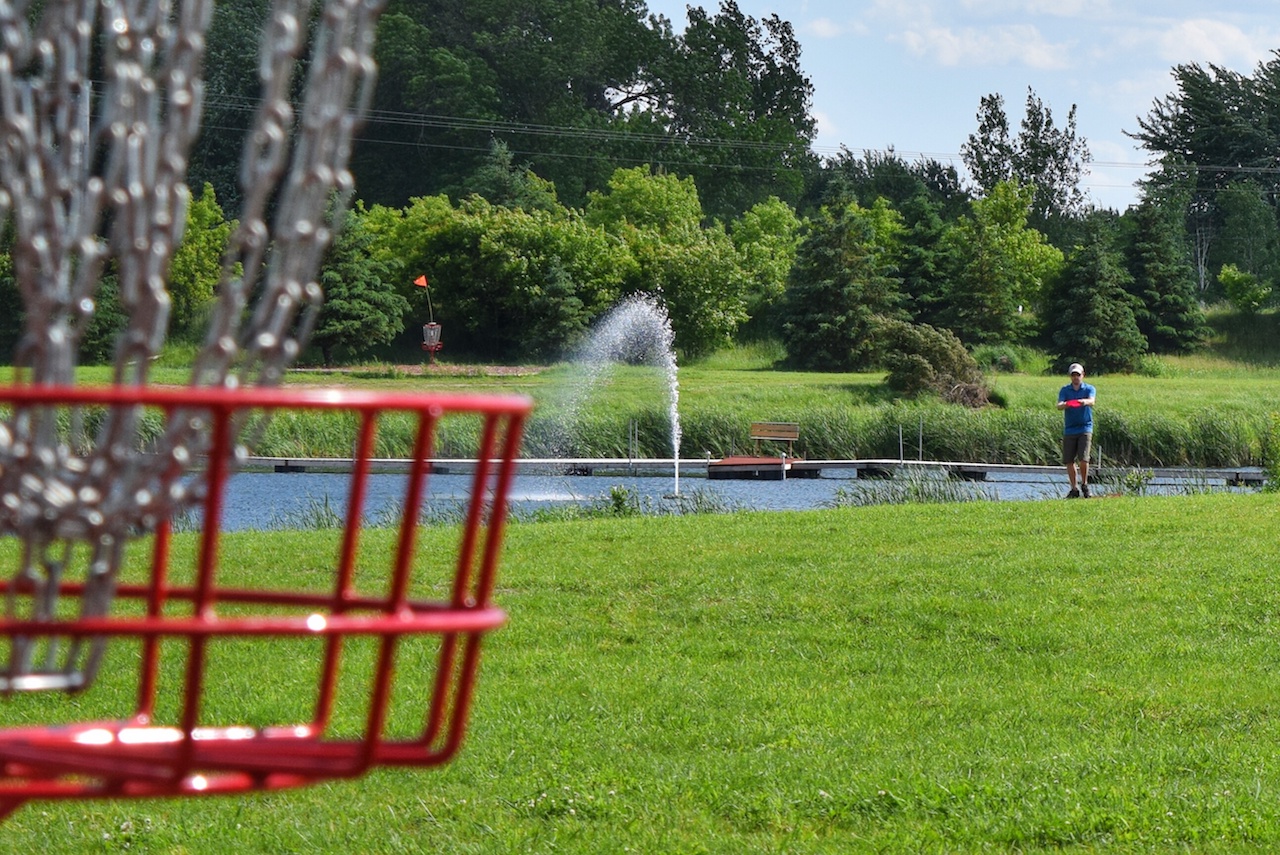 Gear: If you're looking to buy some backups before playing in the Land of 10,000 Lakes, the place to go is Gotta Go Throw, just over 10 minutes from the center of Minneapolis in Golden Valley. You can check out more of the area's disc golf equipment retailers in the UDisc app's disc golf shop directory (see how to do that here) or on our Stores website.
Guides: Want someone to show you around a course or two? Both Kroll and Leiviska say reaching out to the over 3,500 members of the Twin Cities Disc Golf Facebook page is a sure way to find a guide.

Leagues and Weeklies: Leiviska said some people call Minnesota "the land of 10,000 leagues" due to the sheer number of organized events in the state. You can find UDisc Leagues in the Twin Cities area here, including those at Blue Ribbon Pines where, according to Leiviska, ace pots often get up "in the thousands."
Chow Down and Drink Up: Good food and beer abound in the Twin Cities. Leiviska's top choices were the Southern comfort food of Revival and the brewpub Surly Brewery. Kroll name-checked the burger joint Red Cow for food and likes the brews of Dangerous Man Brewing Company. This list from Hop Culture might also help you find some liquid excitement for your taste buds.
What city is #1? Find out.
Looking for great destinations outside the USA? Find the Top 5 Disc Golf Cities — International here.