See the USA's top 50 Disc Golf Cities.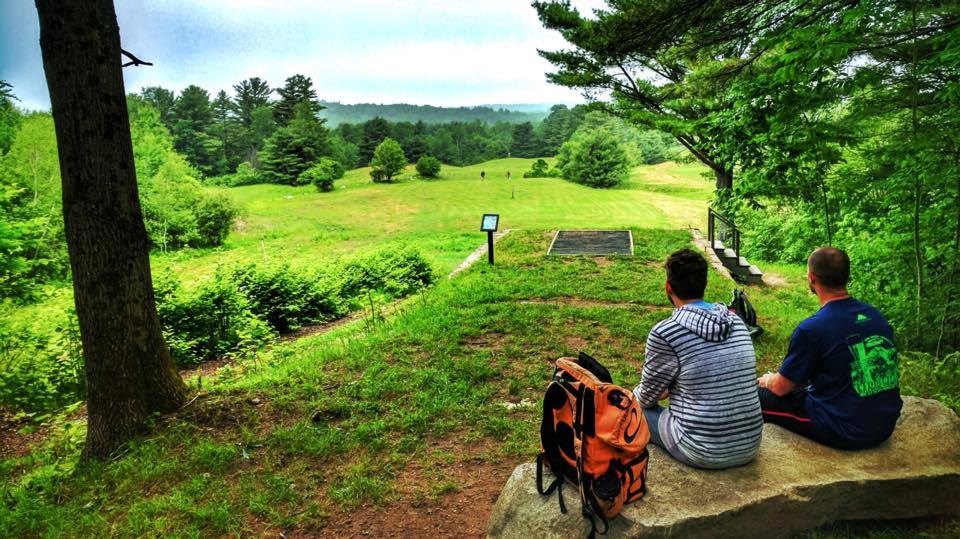 STATS
Out of nearly 400 metropolitan areas in the US that we examined, here's how Lewiston/Auburn stacked up:
Quantity rank reflects the number of holes available for play within radiuses of 20, 50, and 100 miles of the city/cities, and the quality rank reflects the average ratings of local courses within those same distances. In both cases, the closer in a hole/course was, the more it counted towards an area's score. The overall grade was determined by how each city compared with the #1 city.
THE FLYOVER

Yes, seriously.

We at UDisc were as shocked as you probably are right now when Lewiston/Auburn came out at the top of our list. Our first thoughts about Maine were lobster, Stephen King, and nor'easters—not "best disc golf in the country." However, it's not a shock to everyone. Knowing Terry "The Disc Golf Guy" Miller of Smashboxx renown had spent time in that part of the world covering the 2016 United States Women's Disc Golf Championship (follow the link for a look at the Lewiston/Auburn area's Sabattus complex), we reached out to him to get his impressions of the area.
"It's a beautiful part of the country with so many dedicated people offering disc golf as both a recreational and competitive outlet for all ages," Miller said. "It also offers a valuable model for how to enrich the disc golfer experience."

What "model" is he referring to? We cover that in the next section.

Through talking with people like Miller and conducting our own research, we've become convinced that this region is the most valuable hidden gem in the disc golf world (if you can call the host of a USWDGC "hidden," that is). We invite you to take the same journey of discovery we did, and we've got some very knowledgeable tour guides to accompany you. Jamie White is an Innova-sponsored player who organizes both PDGA-sanctioned and unsanctioned events in the area. Joshua Seeley is on the Prodigy team and also helps out with many of the region's events.
WHAT GOLF CAN I EXPECT?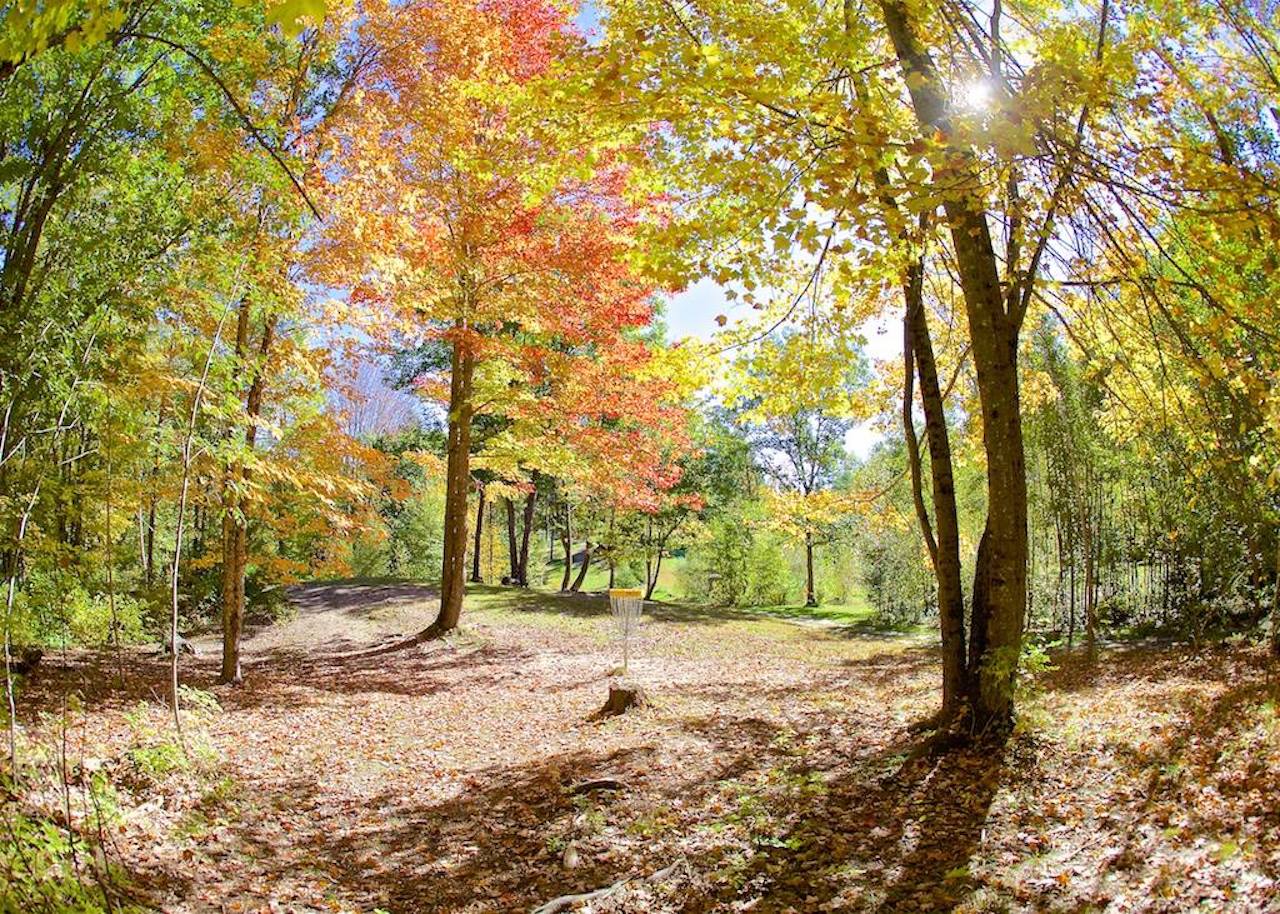 Let's go ahead and get this out there; every course in Maine is pay-to-play. Whether you love or hate this way of organizing a disc golf community, there's no doubt this system is why the quality of the courses near Lewiston/Auburn is so extraordinarily high. Chew on this: Minnesota's Twin Cities (#2 in quality rank) have three courses nearby rated 4.5 out of 5 or better by UDisc users. Lewiston/Auburn has 181. White explained how he believes Maine's pay-to-play ethic has been a boon to the region's disc golfers.

"It has helped cultivate a strong disc golf community and has led to some truly great courses," he said. "The money always goes back into the courses and the difference is very noticeable. We have some of the best maintained courses on the planet. Almost all the courses have fully stocked clubhouses and bathroom facilities and many courses have more than one full 18-hole course. Lewiston/Auburn is great because there are about 40 eighteen hole courses within a 40-mile radius of downtown."

Seeley's comments showed how this model has led local designers to try and find different niches in the wide spectrum of disc golfers' desires.

"I live in Lewiston and...I am about 20 to 40 minutes away from just about any course I want to play," he said. "Maine disc golf offers a lot of different things. There are a lot of smaller holes and some bigger holes with a lot of elevation to deal with...Most courses in Maine are very wooded and technical."

So, what do you need to play disc golf in Lewiston/Auburn? A little cash and a hankering to play well-kept, top-notch tracks where your only company is other disc golfers.
COURSE HIGHLIGHTS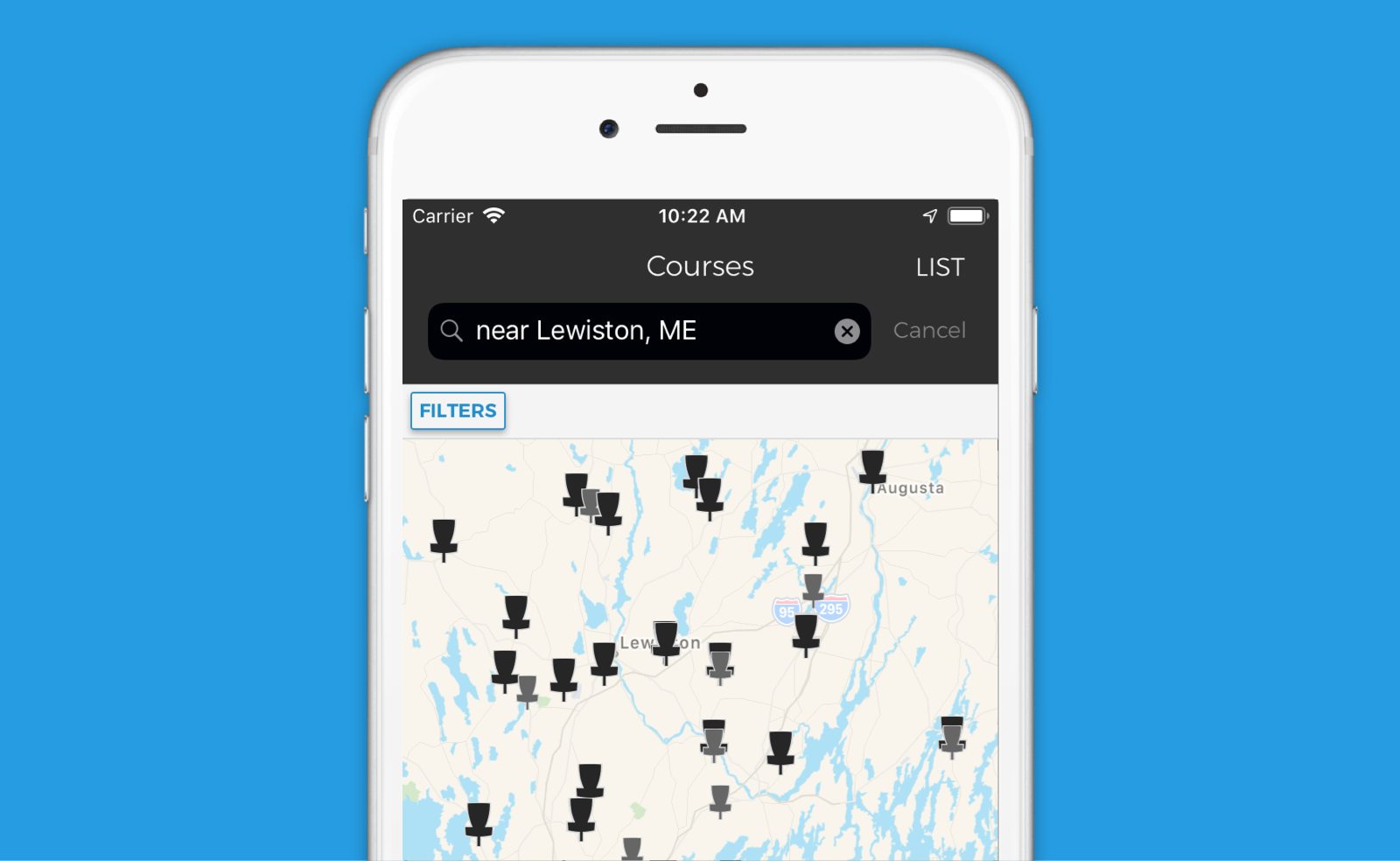 Click the name of any course in this section to see reviews, average ratings, its exact location, and, likely, photos on the UDisc Courses website. For Sabattus, the names of the individual courses available on site are linked to their pages in the text describing the facility.

Sabattus: Home to three 18-hole courses named, in order of ascending difficulty, The Hawk, Falcon, and Eagle, a 9-hole course for beginners and families (The Owl), and a three-story clubhouse with pro shop, Sabattus, declared White, is "easily in the conversation for best complex in the world." Generally, the harder the course, the longer and more narrow you can expect the fairways to be. Seeley also mentioned a challenging feature of each of the Sabattus courses.
"There's a small river running through all the courses that makes things very difficult at times," he said.

As for amenities? They abound.

"The courses themselves are amazingly well kept with crushed rock paths, nice stone benches, seeded grass and irrigation, [and] beautiful wooden bridges," said White.

You can read even more thorough descriptions of each course on the Sabattus website. Also notable is this complex alone hosted the aforementioned 2016 USWDGC.
Pineland Farms: This destination has two 18-hole courses, the Patriot and the Minuteman. In White's opinion, the Patriot "reigns supreme as Maine's best course from both a design and challenge standpoint." Pineland Farms describes the course on its website as a "challenging 18 holes with a variety of fun obstacles and varying terrain which follows along the Access and Campus Loop skiing trails." As for the Minuteman, White says it's "a shorter but still very challenging par three course that complements its longer big [sibling]."

White noted that Pineland Farms—which is actually home to a working farm—also "offers an amazing pro shop and market stocked full of locally and on-site sourced foods."
Other Notables: Bittersweet Ridge (North Yarmouth, ME — 25-minute drive from Auburn city center/30-minute drive from Lewiston city center), Steven's Mountain View (Turner, ME — 20-minute drive from Auburn or Lewiston city center), Acker's Acres (Bowdoinham, ME — 35-40 minutes from Auburn or Lewiston city center)
THE LOCAL ROUTES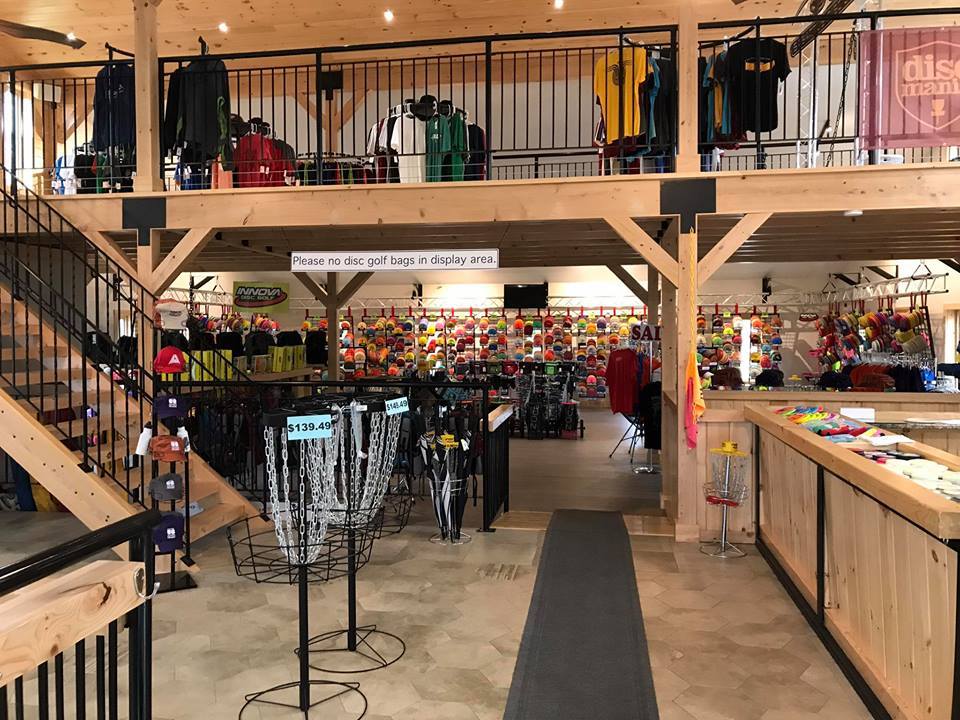 Gear: Both Seeley and White said if you need gear in the area, just go to the pro shop at the course you happen be playing at.

You can also look for stores in the area with our directory of disc golf shops in the UDisc app (see how to do that here) or on our Stores website.
Guides: Seeley said for advice and guides The Maine Disc Golf Scene Facebook page is "the way to go," and White (who is also the page's administrator) called it "your one stop shop for all Maine disc golf."

Leagues and Weeklies: If you're into more serious competition, you may be able to join in on an event of either the Maine Player's Tour or Maine Disc Golf Tour.
For something a little more casual, try Seeley's advice.
"Most courses have a weekly league to visit every day of the week," said Seeley. "But Bittersweet Ridge in North Yarmouth on Thursday nights is probably the most popular. Check the Maine Disc Golf Scene pinned post for all that info and it tells you what courses do random draw [doubles] on what days."

Chow Down and Drink Up: White said if you're in Maine, you have to eat lobster, and his go-to place to dine on this tasty denizen of the briny deep in Lewiston/Auburn is Mac's Downeast Seafood. If seafood isn't your thing, you might like the bar fare and local brews offered by Baxter Brewing Company's The Pub (White's recommendation) or Gipper's Sports Grill (Seeley's recommendation). It could also be worth your time to take the 50-minute drive to Portland, Maine, which some sources say has the most restaurants per capita in the USA. Portland is home to a huge army of craft breweries, too; check out local publication Mainer's 2018 list of best Portland breweries here.
1. Interesting numbers: i) The three courses in the Minneapolis/St. Paul area that are rated 4.5 or higher have an average of 762 ratings while those near Lewiston/Auburn average 121 ratings. ii) All the courses rated 4.5 or higher near Minneapolis/St. Paul are, like in Maine, pay-to-play.
Looking for great destinations outside the USA? Find the Top 5 Disc Golf Cities — International here.