Update: Portland was in the top 10 of the first Top Disc Golf Cities –  U.S.A. rankings. From December 6-December 17, 2021, we're revealing an updated list of the United States' best disc golf cities. Check out "Top Disc Golf Cities – USA: 2021" each weekday to see if Portland made the top 10 again this year.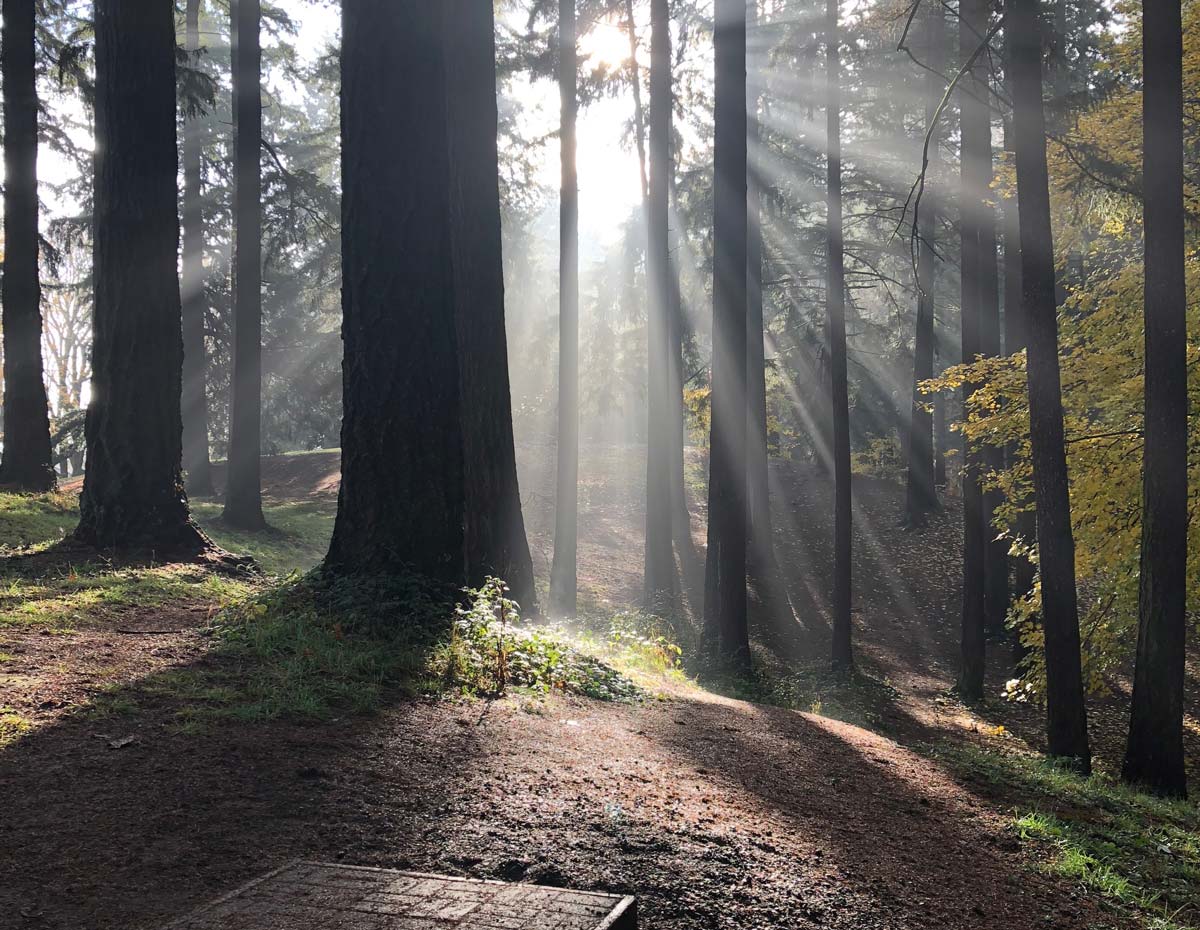 STATS
Out of nearly 400 metropolitan areas in the US that we examined, here's how Portland stacked up:
Quantity rank reflects the number of holes available for play within radiuses of 20, 50, and 100 miles of the city/cities, and the quality rank reflects the average ratings of local courses within those same distances. In both cases, the closer in a hole/course was, the more it counted towards an area's score. The overall grade was determined by how each city compared with the #1 city.  
THE FLYOVER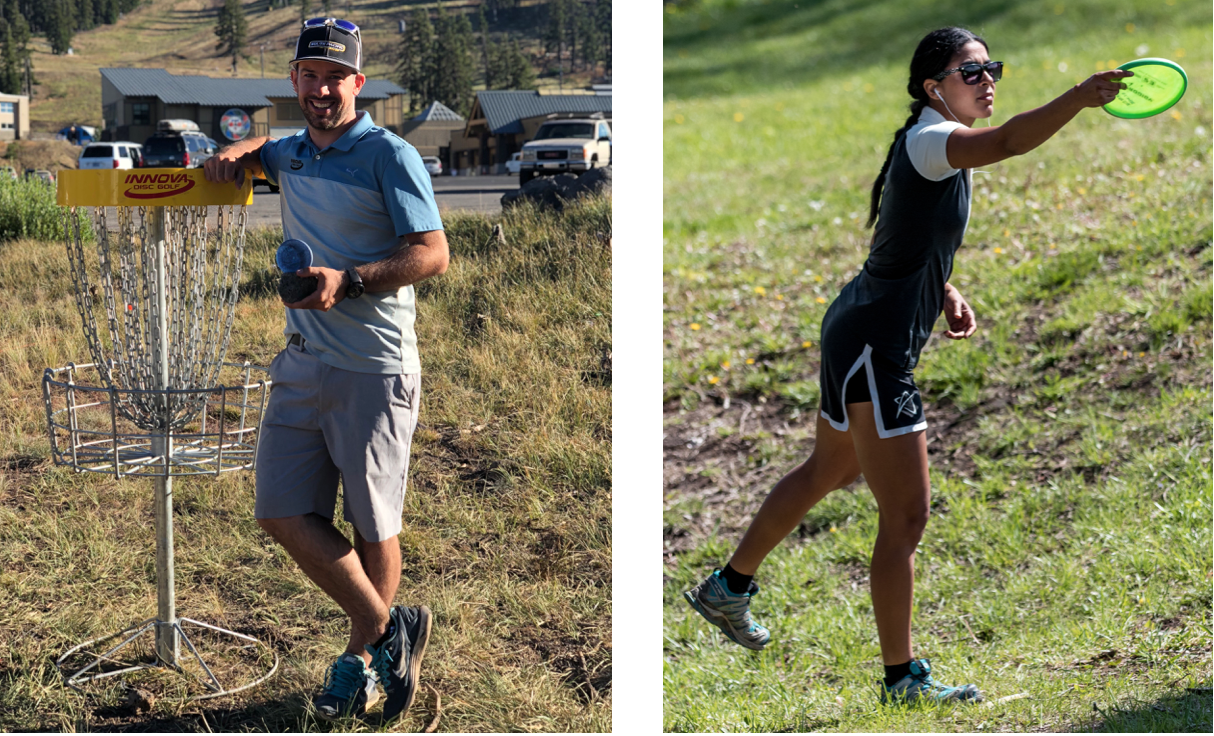 If a coin flip had gone a different way, you'd be reading about the great disc golf scene in Boston, Oregon right now. That's right, in 1845 the two men who owned the most land in what was then called The Clearing (also, The Village) tossed a penny in the air for naming rights, and the one from Portland, Maine beat out the one from Beantown. However, while its name may have been left up to chance, its appearance on this list has nothing to do with luck.
With a large, dedicated disc golf community having the simply stunning natural beauty of the Northwest to work with, you'd think that all the odds were stacked in favor of Portland making its way onto the list. However, Portland actually has the lowest quantity rank of any city in the top 10. How'd it overcome that? Good ol' fashioned quality. Though it doesn't have the number of holes the other areas in the top 10 do, the sheer greatness of those holes makes them eminently replayable and Portland one of the best places for disc golf in the country.

To guide us safely through the primeval evergreen forests and swirling mists of the area, we contacted Scott Withers and Melody Waibel. Waibel is a professional disc golfer and Portland resident. Withers is one of the 50 best disc golfers in the world and the 2017 and 2018 Oregon State Disc Golf Champion in the Open division. He lives a little over an hour south of Portland.
WHAT GOLF CAN I EXPECT?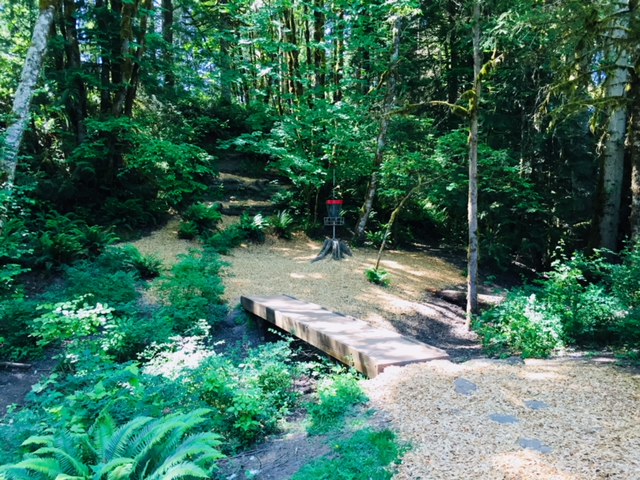 Recently in the disc golf subreddit, one of the most popular posts was titled "Managed to get in a round at Pier Park in Portland, OR today. I felt like I was banging chains in Middle-earth." Taking Waibel and Withers' words for it, this isn't a feeling confined to one Portland park.
"You can expect to be awed by large trees with diverse foliage in an epic landscape," she said. "…Elevation change, water hazards, and a combination of long and technical holes. People are commonly amazed at just how many trees surround them."

Echoing Waibel, Withers also talked about the "variety of courses and types of land" in the area, citing "rolling hills with grass fairways" to "heavily wooded, tight courses that require precision over distance with sharp ups and downs in play."

Our tips for being ready to take on Portland area courses? Come prepared for every shot imaginable, have back-ups for when you inevitably find some water, bring a camera, and be ready to fight off some orcs if you have to.
COURSE HIGHLIGHTS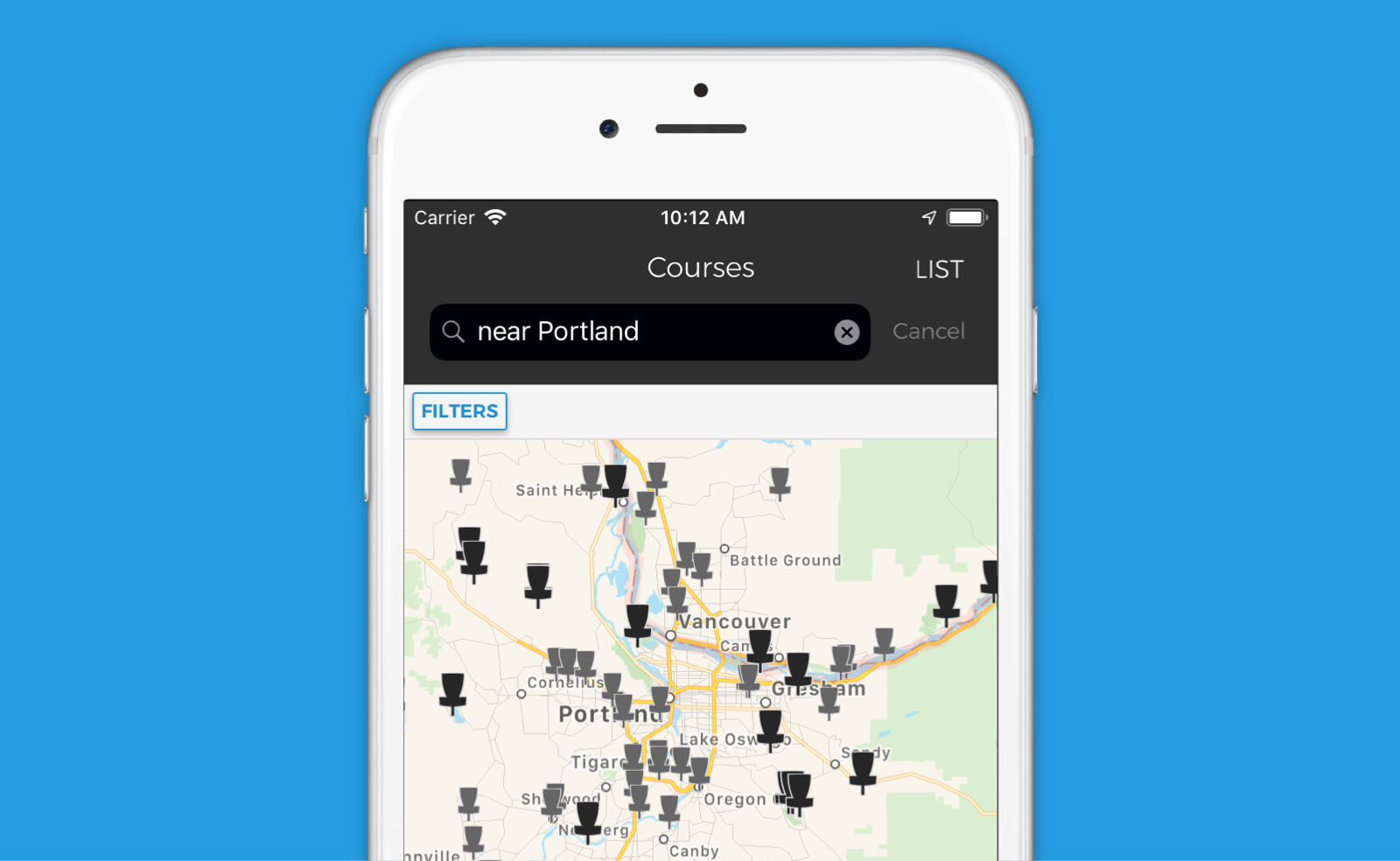 Click the name of any course in this section to see reviews, average ratings, its exact location, and, likely, photos on the UDisc Courses website.

Milo McIver: Host of the extremely popular Beaver State Fling, setting of one of the most-watched disc golf shots of all time in Philo Braithwaite's albatross, and #4 on our list of World's Best Disc Golf Courses, Milo simply can't be skipped if you're in the area.  

It's located in Estacada, Oregon—about a 30-minute drive from Portland city center. Visitors find themselves in a state park surrounded by all the majesty of the Northwest woods and accompanied by the soothing sight and sounds of the Clackamas River (also a great place for a summer swim). It offers two courses full of a wide variety of holes that challenge every part of even the best players' games.

"If there was one course for a person to go spend a weekend at in the Portland area, Milo should be their first choice," Withers said.
Blue Lake: For reasons to play Blue Lake, you don't need to look much farther than Waibel's description of it.
"Blue Lake park was supposed to be a ball golf course but couldn't find the funding from the local community," she recounted. "So, [2008 Open and 2018 Masters 40+ World Champion] David Feldberg suggested an inexpensive alternative, and it makes one of the most difficult but fun professional courses I have ever played.  It has beautiful, long fairways surrounded by tall grasses with Mt. Hood as your backdrop."
The course is also a favorite of Withers, who warns visitors, "You better be ready to crush because this par 68 set up will have you sore the next day if you are not in shape for it."

Blue Lake will also host a Disc Golf Pro Tour event, The Portland Open, in 2019.
Other Notables: Pier Park (Portland, OR — 20-minute drive from city center), Trojan Park (Rainier, OR — 1-hour drive from Portland city center)
THE LOCAL ROUTES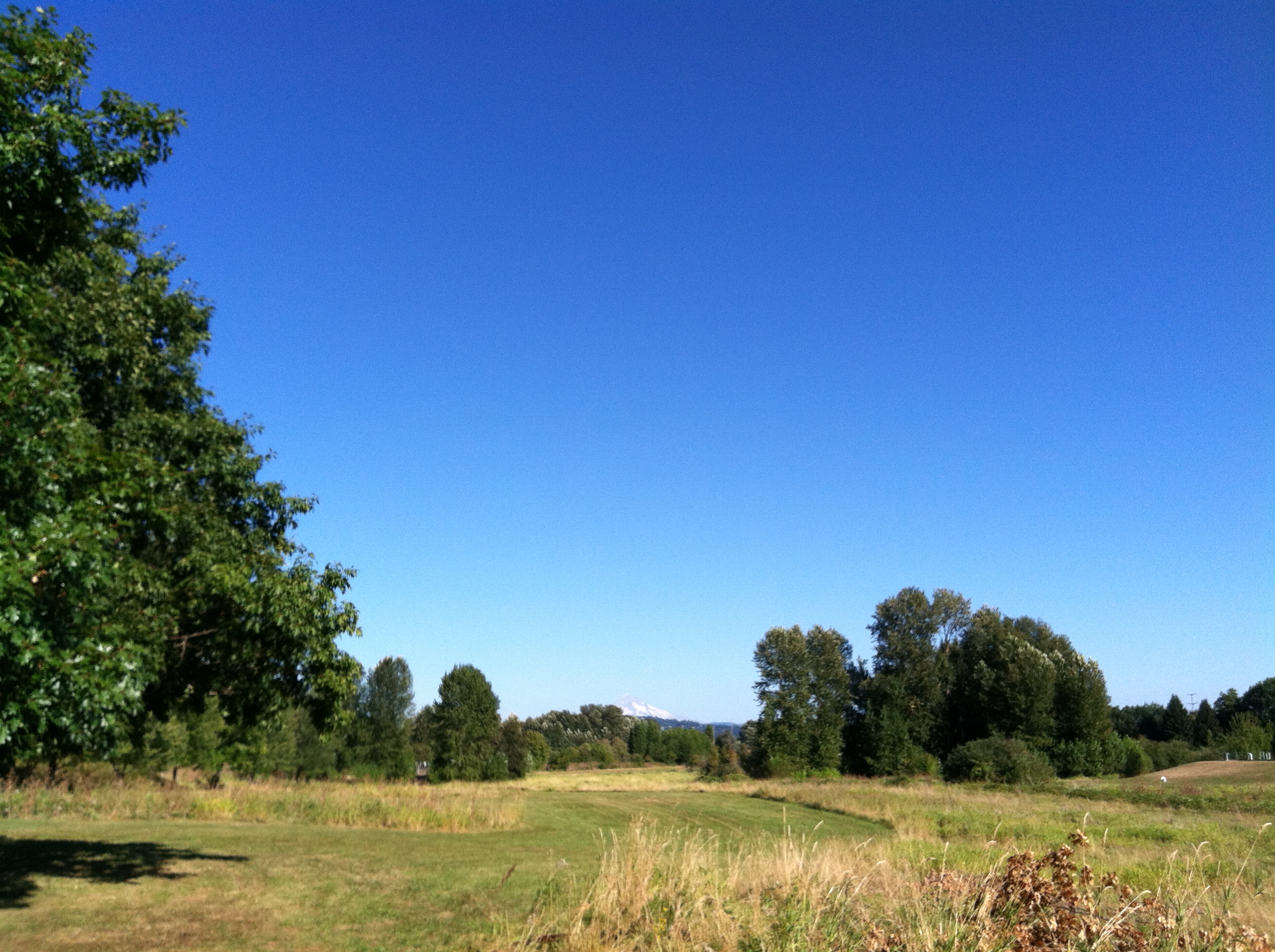 Gear: Interviewed completely separately of one another, both Withers and Waibel named the exact same shops as the best places for plastic and accessories in the area: the Disc Golf Depot (Oregon's largest disc golf shop) and the outdoor store Next Adventure. You can check out more of the area's disc golf equipment retailers in the UDisc app's disc golf shop directory (see how to do that here) or on our Stores website. 
Guides: The quickest way to get more local tips and maybe a knowledgeable guide is the Stumptown Disc Golf Facebook page.
Leagues and Weeklies: Interested in some friendly competition in the Portland area? You can check out what UDisc Leagues are running here. 
Chow Down and Drink Up: Portland doesn't just do disc golf well—its food and beer scenes are also some of the best and most diverse in the nation. Into ramen? Waibel says Afuri is the place to go. Some authentic Thai is your style? Try out Pok Pok. Done with your Pier Park round and don't want to go far to chow down on some Mexican? Withers says the nearby Tienda Santa Cruz is the spot for you. Also, both Withers and Waibel said if a food truck or stand looks good, you're not likely to be disappointed by trying it out. As for beer, it would take forever to get through the choices, but Waibel says Deschutes (also a restaurant) never disappoints her. This list from Hop Culture will also help you find a good place to start a Portland beer journey, should you choose to go on one.


What city is #8? Find out. 

Looking for great destinations outside the USA? Find the Top 5 Disc Golf Cities — International here.