Find the full list of Top 5 Disc Golf Cities — International here.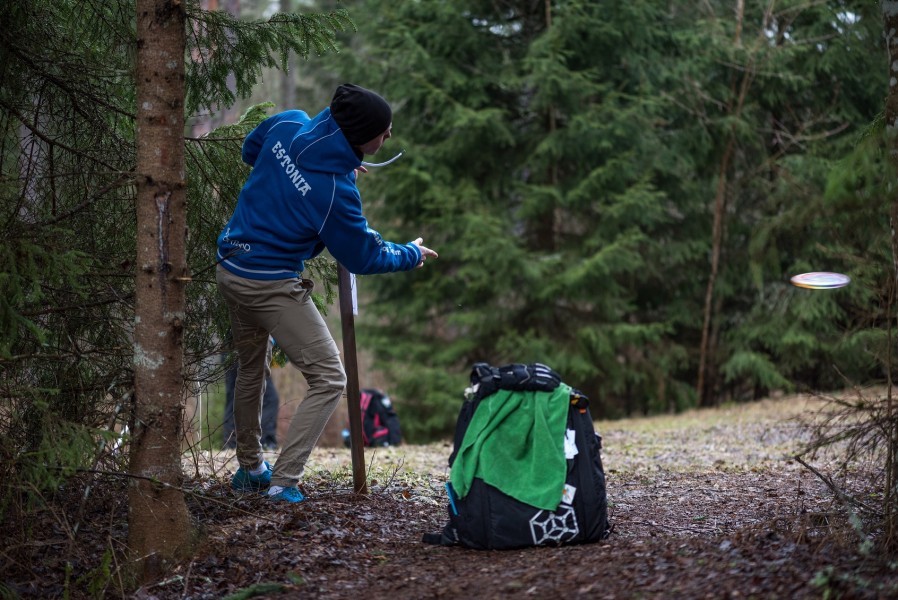 STATS
Out of nearly 500 international metropolitan areas outside the US that we examined, here's how Tallinn, Estonia stacked up:
Quantity Rank:
 8


Quality Rank:
 20
See all courses in or near Tallinn here on the UDisc Courses website or in the UDisc app's course directory.
Quantity rank reflects the number of holes available for play within radiuses of roughly 30, 80, and 160 kilometers (20, 50, and 100 miles) of the city, and the quality rank reflects the average ratings of local courses within those same distances. In both cases, the closer in to a city's center a hole/course was, the more it counted toward its score. 
THE FLYOVER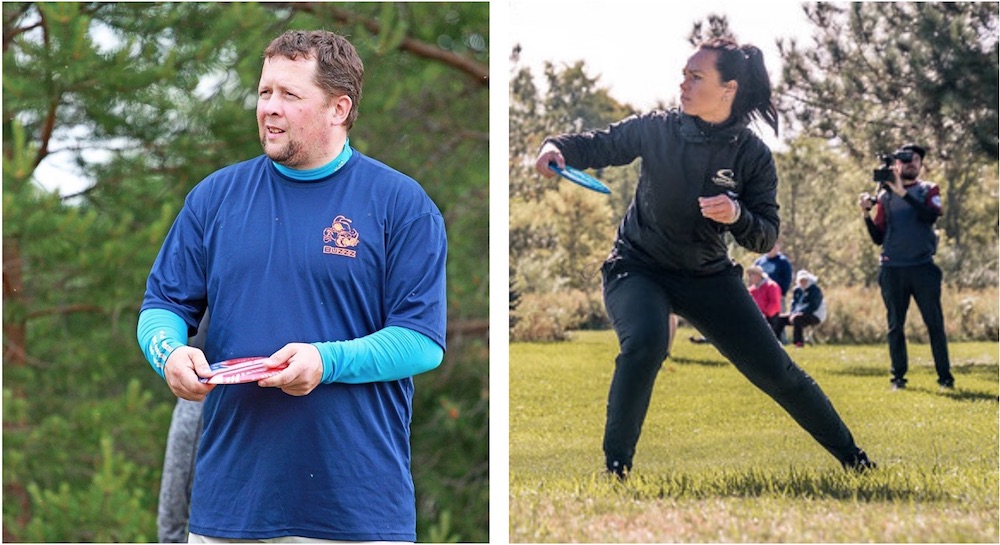 Though Estonia enjoyed a short-lived independence in the early 20th century, it wasn't until as recently as 1991 after the fall of the U.S.S.R. that it began to truly rule itself. But Estonians are eager for progress, as is perhaps best exemplified by their zeal for the digital age. Estonia is the birthplace of internet call and chat service Skype. It was also an early adopter of free WiFi networks, which were common in Estonia as early as 2002 according to one Guardian article. 

But this trait of quick adoption and adaptation isn't just relegated to the digital world. Estonia has also taken to the sport of disc golf with a fervor, and it has expanded at an astounding rate. The first Estonian course was established in 2004, and just 15 years later the country already has over 100—a rate of one course per 13,000 people. To better understand what that means, consider this: the U.S.A. has just over 7,000 courses currently, but if the U.S.A. had the same course-to-population ratio as Estonia, there would be over 25,000. 
Knowing this, we were pretty certain an Estonian city would make the list; it was just a question of which. With all the numbers run, it's the capital city of Tallinn sitting on top. But, because our formula takes into account not just what's in the borders of the cities themselves but the areas around the city, we'll be talking plenty about the great golf available not just in Tallinn itself, but also the surrounding areas.

To show us around this Baltic wonderland are our guides Rainer Lipand and Kristin Tattar. Lipand lives in Tallinn, helped to build the city's first course, and is a partner in the Discland disc golf center in Tallinn. Tattar is the highest-rated female player in Estonia, and though she doesn't live in Tallinn, she often travels there to lead training sessions with partner Silver Lätt at the Chili Disc Golf Center.
WHAT GOLF CAN I EXPECT?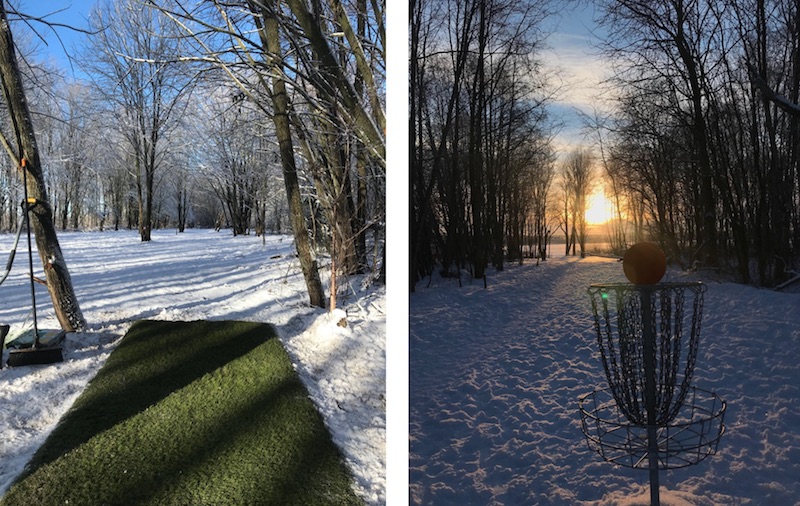 Lipand made it clear that any visitor to the Tallinn area in northern Estonia should be ready to deal with trees.

"Not only Tallinn, but most of Estonia's northern part is covered with pine," Lipand said. "And that means most of the courses are wooded courses in pine forest. If you hit your line, you're good."

He also alluded to the area's generally flat landscape, saying there was only a "very small chance of elevation."

Both Tattar and Lipand pointed out that the courses in or very near Tallinn are generally geared toward beginners—an intentional choice to help interest the city populace in the sport. So, for those who stay in the city to play, expect shorter, wooded holes with some technicality. However, if you're looking to really challenge yourself, you'll need to look beyond the city limits. You can find out which of the more distant courses are really worth the trip in the Course Highlights section.

It's also worth noting, however, that Tallinn isn't done with course creation. Just this year, the Discland disc golf center that Lipand is a partner in is expanding its nine-hole course into 18, in under a month an 18-hole course named Coolbet (the name of the company sponsoring it) will be opening, and, according to Lipand, in the nearby town of Viimsi the local government is putting in €60,000 (roughly $67,900) to build a course and associated facilities. 
COURSE HIGHLIGHTS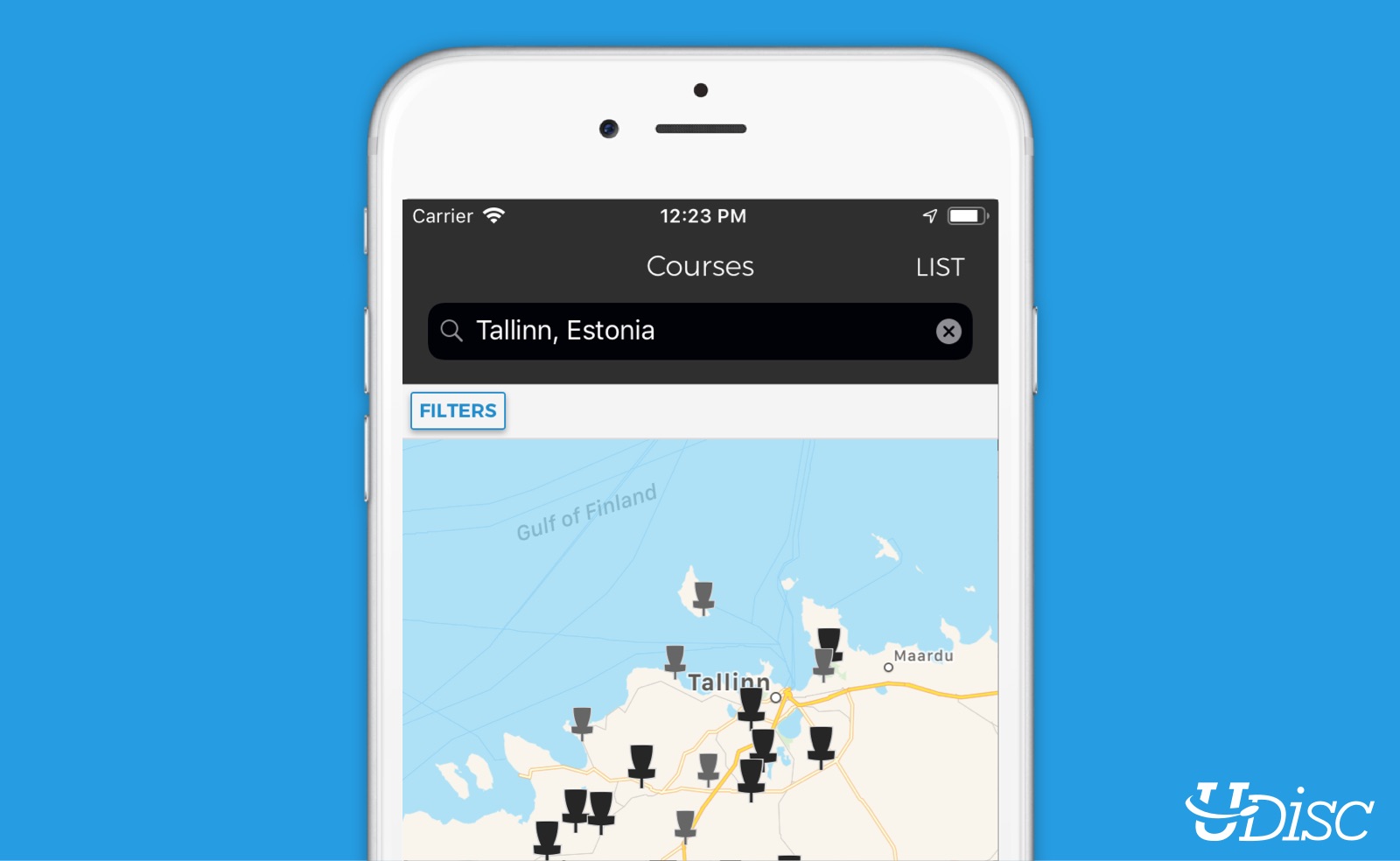 Click the name of any course in this section to see reviews, average ratings, its exact location, and, likely, photos on the UDisc Courses website.

Kõrvemaa: Anyone already familiar with the courses of northern Estonia will know that Kõrvemaa is a bit of a haul from Tallinn—about 53 kilometers/33 miles away. However, for those with the means to get there, it provides an experience of Estonian disc golf at its finest. The home of 2019's Estonian Championships and Estonian Open (an A-tier stop on PDGA Europe's EuroTour), the 18-hole course (there is also a 9-hole course on the property) offers challenging holes and the elevation that's so hard to come by in the coastal Tallinn.

When Tattar described the course, it became clear that you should be ready to enjoy the surroundings, but dwelling too much on their beauty and not enough on your shots could lead to trouble.

"Kõrvemaa is a beautiful wooded course," Tattar said. "To play there you need distance and accuracy. There is some OB [out-of-bounds], but not a lot. The trees shape the fairways, so if you miss your line, you will probably be in the rough."
The courses are on the property of a hiking and skiing resort, so there is a fee of €3 ($3.40) to play. But this small sum is more than worth the challenging, well-maintained fairways that await you. You can learn more about the course on its website.
Keila: Go southwest of Tallinn by around 25 kilometers/15 miles, and you'll find Keila. It has both open holes and fairways where northern Estonia's many pines are the main obstacle. Lipand pointed out that Keila has two layouts, one for beginners (the Winter layout) and a normal layout suited to more advanced players. The added distance and difficulty of the latter layout is the true reason to make the trip outside of Tallinn to test your mettle at Keila.
Other notables: Discland (a short, technical course inside of Tallinn extended from 9 to 18 holes in 2019 with its website here), Kohila (outside of Tallinn by about 30 kilometers/18 miles, this course's open holes offer a change from wooded Tallinn but there's enough OB to keep you honest)
THE LOCAL ROUTES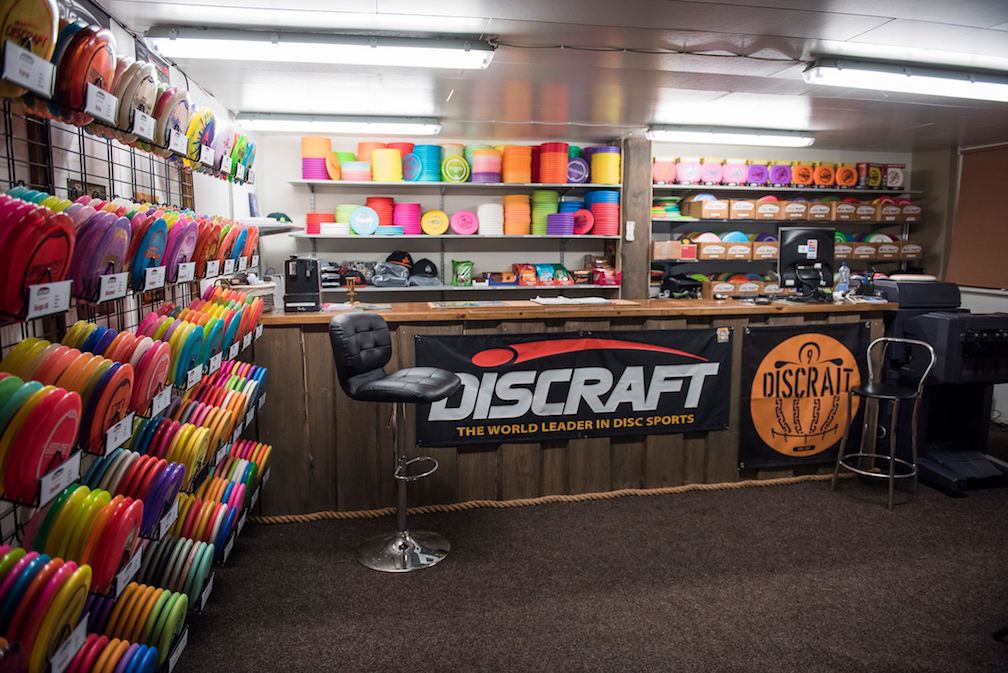 Gear: It's not hard to find plastic in Tallinn. Lipand is a partner in Discland, which, along with having its own course and indoor training center, sells discs and accessories from a variety of manufacturers. Chili Disc Golf Center offers similar services. Tattar also pointed out that large sports stores like Rademar and Sportland also carry discs.

You can check out more of the area's disc golf equipment retailers in the UDisc app's disc golf shop directory (see how to do that here) or on our Stores website. 
Guides: If you're looking for local advice, both the disc golf centers above would be good places to go. If you want to make plans before arriving in Tallinn, you can join the Facebook group DiscGolf and post your questions there. Lipand also offered his personal help if you contact him via social media.
Leagues and Weeklies: Both Lipand and Tattar said that in the summer you can find an event or weekly in or near Tallinn almost any day of the week. Just make a post to the DiscGolf Facebook group to find out more about when and where.
EAT, DRINK, SIGHTSEE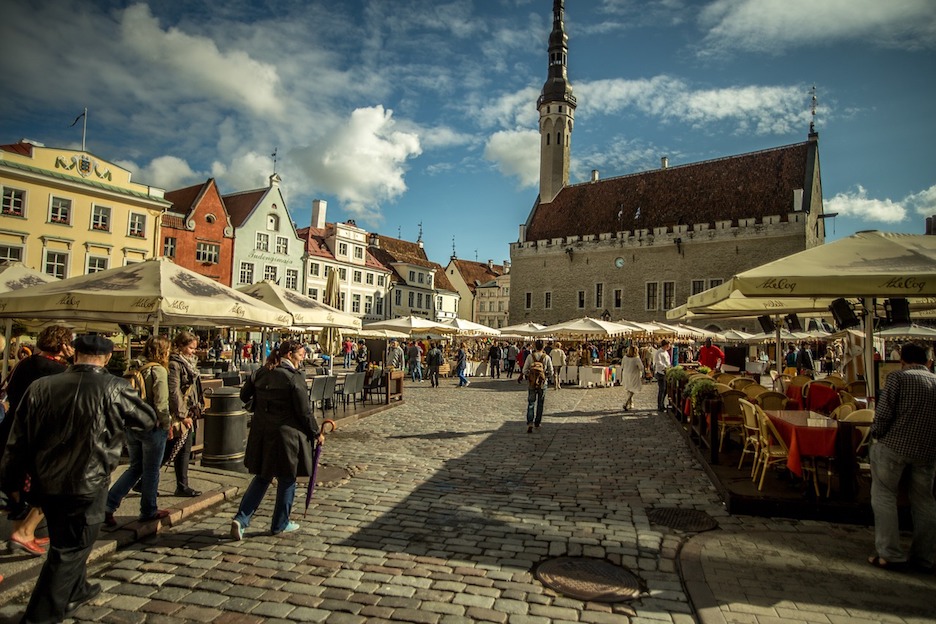 Even the most ardent disc golfers need some nourishment and to take time to experience places away from courses (or have people traveling with them who prefer sightseeing to disc golfing). Here are some of the best food, drink, and non-disc golf options Tallinn has to offer.
Chow Down and Drink Up: To find traditional Estonian food (sausages, game, and dark rye bread are all fixtures), both Lipand and Tattar said taking a stroll through the city's Old Town and checking out menus would likely yield tasty results in an enchanting atmosphere. If you want to go for an all-in medieval Tallinn experience, you could specifically seek out Ill Draakon. Big slabs of meat, stews, drinks, a giant pickle barrel, and no utensils are all to be expected.
On the more upscale-but-affordable side, Rataskaevu 16 is one of the most touted options in town. 

Just a beer and burger for you? You could certainly do worse than the brewery and restaurant combo of Humalakoda.
Three Sights to See: In no particular order, here are three things to do off the course in Tallinn.
1. Old Town: Tallinn's old town is one of the best preserved in Europe, and it's made it on the list of UNESCO World Heritage Sites for its historical significance. The narrow cobblestone lanes and ancient architecture are simply absolute musts for anyone visiting the city for the first time.
2. Bastion Passages: Explore tunnels built under Tallinn's Old Town in the 17th and 18th century as part of the city's defenses. For details about how to see the tunnels, see the Visit Tallinn website.
3. Estonian Open Air Museum: See what rural life was like in 18th century Estonia. Buildings showcasing rural architecture from all parts of Estonia have been reassembled in this large outdoor space, and you can enjoy the pastoral atmosphere while interacting with history.
Note: When creating our Top 10 Cities — USA list, we were lucky that the data simply worked out to feature cities from 10 different states. But we liked how this gave us a chance to give readers glimpses not only of different types of disc golf but slightly different cultures in each article. In order to keep that variety in this series, Top 5 Disc Golf Cities — International only considered the top city from each country, meaning that no country is featured more than once on this list.