See the USA's top 50 Disc Golf Cities.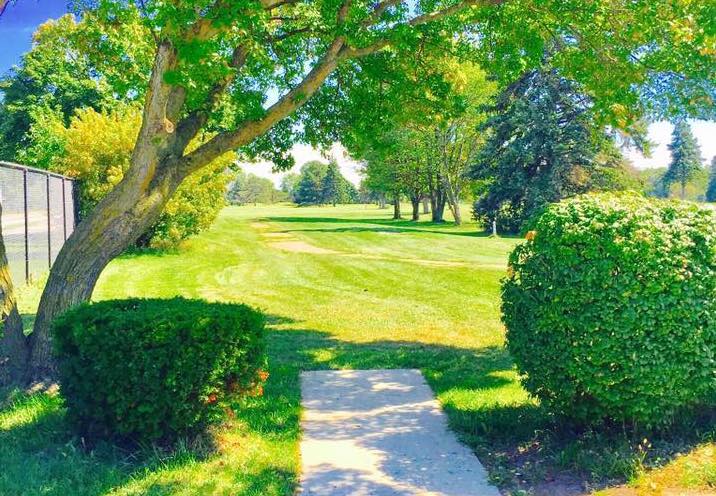 STATS
Out of nearly 400 metropolitan areas in the US that we examined, here's how Ann Arbor stacked up:
Quantity rank reflects the number of holes available for play within radiuses of 20, 50, and 100 miles of the city/cities, and the quality rank reflects the average ratings of local courses within those same distances. In both cases, the closer in a hole/course was, the more it counted towards an area's score. The overall grade was determined by how each city compared with the #1 city.
THE FLYOVER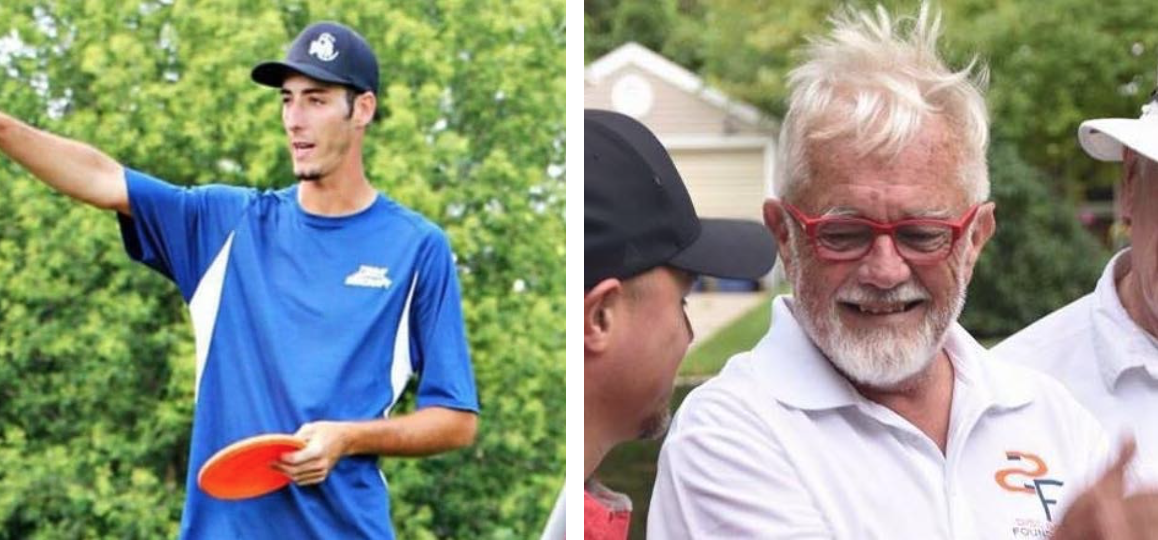 Michigan is a disc golf state. In a 2017 article, Parked—a blog that considers disc golf in terms of social science—showed that as of two years ago, Michigan trailed only California and Texas (which, respectively, have circa 30 and 18 million more citizens than Michigan) in numbers of active PDGA members and all-time PDGA-sanctioned events. And while Lansing is the capital of government in the state and an excellent disc golf destination itself, Michigan's disc golf capital is Ann Arbor. With Discraft's headquarters in Wixom being just 35 minutes away from the city center and Ann Arbor wholeheartedly supporting its citizens' access to outdoor recreation (it maintains over 150 parks for its roughly 120,000 residents), it's not hard to discern why1.
We found two statesmen of Ann Arbor disc golf to tell us about the most special aspects of this very special place: Tim Barham and Terry Calhoun. Barham is a Discraft-sponsored professional who's currently the highest rated player in Michigan. Calhoun is the 2017 PDGA Legends World Champion, a member of the PDGA Europe board of directors, and a 2018 inductee into the Michigan Disc Golf Hall of Fame.
WHAT GOLF CAN I EXPECT?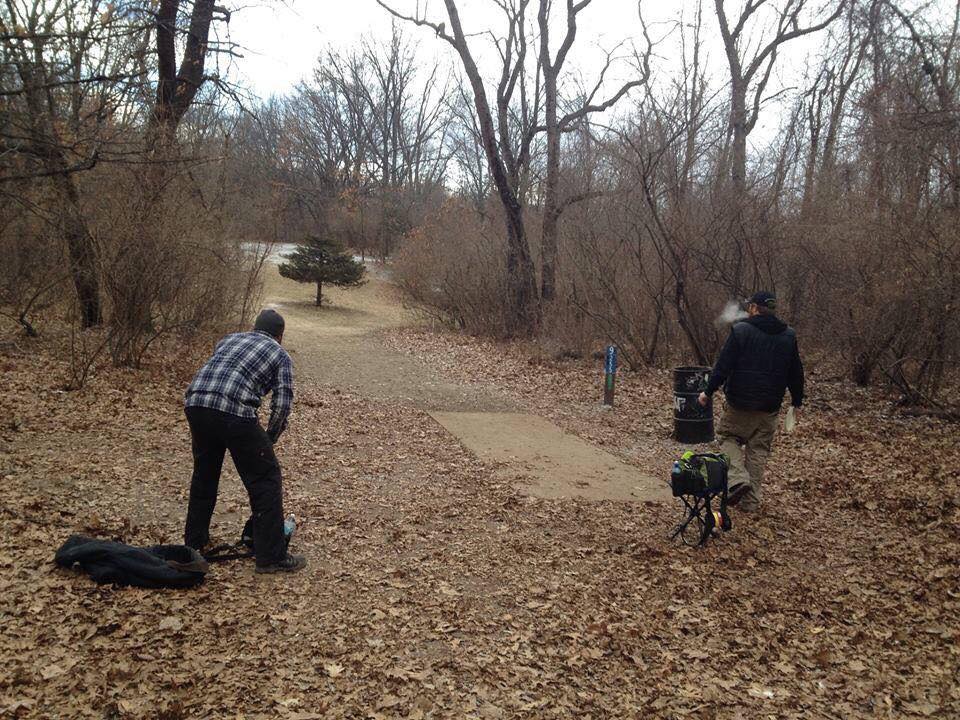 Though many have designed and installed courses in the area (including Calhoun and his son), the person that both Barham and Calhoun identified as a major influence in the area's course designs was Discraft cofounder Jim Kenner.

"He designed a number of courses in this area, including my home course Kensington Metro Park," said Barham. "He made sure the courses always have a wide variety of shots and a whole lot of trees. Playing [here] you really have to be able to hit a small gap or window."
Calhoun's comments supported Barham's assertion that, most often, Ann Arbor golf means tight woods golf. He also said that because designers often build to the diverse desires of certain cities and parks, there is a great range of course variety for players of all levels to enjoy, from "neighborhood to world class."
COURSE HIGHLIGHTS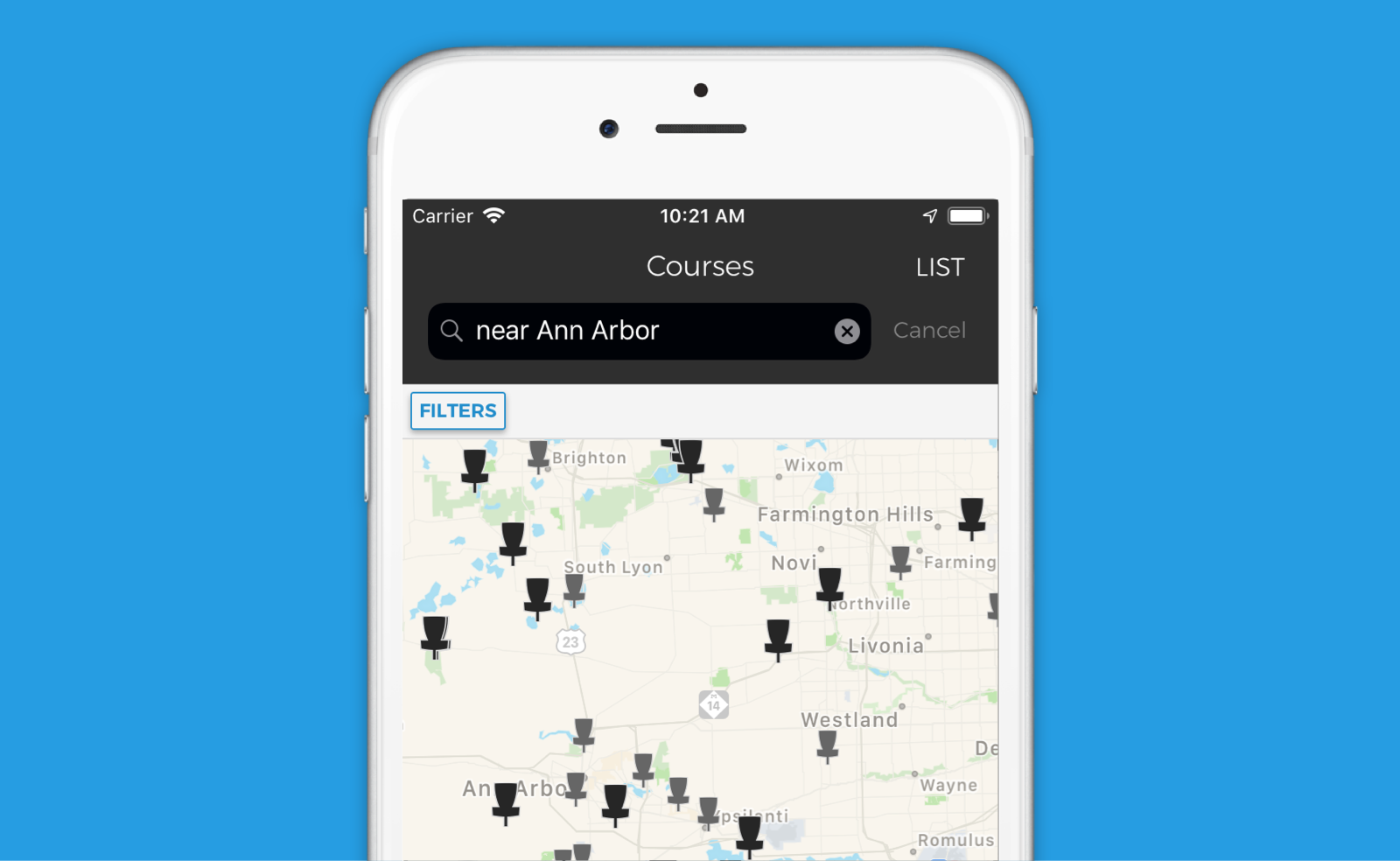 Click the name of any course in this section to see reviews, average ratings, its exact location, and, likely, photos on the UDisc Courses website.

Hudson Mills Metropark: On both Barham and Calhoun's lists of must-plays is Hudson Mills, around 20 minutes northwest of Ann Arbor city center in Dexter. It's the home of two 24-hole courses—the Original and Monster, both of which have short and long pads. According to the Metroparks website, the courses are both "slightly hilly with a mixture of open and tight wooded fairways," but the Monster—as you might expect—is the longer and more challenging of the two.

"The unique layout of these courses makes it more challenging and gives you an opportunity to play from different pads to different baskets depending on your skill level, or how much challenge you're looking to take on," said Barham.

Hudson Mills is pay-to-play, and you can learn more about fees by clicking on the previously-provided Metroparks website link.
Rolling Hills County Park: Go 25 minutes southeast of Ann Arbor city center to Ypsilanti, and you'll find Rolling Hills County Park. Both Barham and Calhoun named this a top option in the area, and remarked on its ample elevation changes (which is unusual in southern Michigan, according to Calhoun). Calhoun said it was a "classic tight wood scenario," but Barham remarked that it featured some "open shots," as well. It has two sets of tee pads, and, like Hudson Mills, is pay-to-play. For more information about paying the course a visit, check out this page of the Washtenaw County Parks and Rec. website.
Other notables2: Independence Lake (Whitmore Lake, MI — 20-minute drive from Ann Arbor city center. Pay-to-play.), The Ponds at Lakeshore (Ypsilanti, MI — 20-minute drive from Ann Arbor city center)
THE LOCAL ROUTES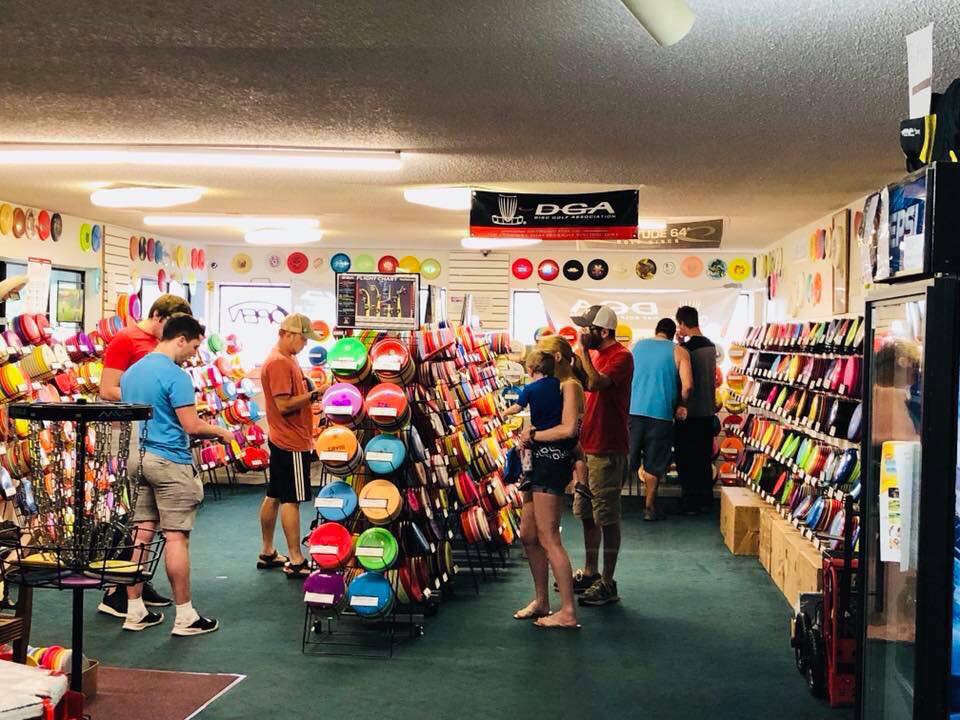 Gear: If you're up at Hudson Mills and hankering to fill up your bag even more, CJ's Party Store likely has what you need. Barham said "they have an extremely big selection of discs and are pretty knowledgeable about the game." Down Ypsilanti-way is the Throw Shop, which bills itself as "Michigan's largest Disc Golf Pro Shop." This store operates the 30-hole Ponds at Lakeshore course. You can check out more of the area's disc golf equipment retailers in the UDisc app's disc golf shop directory (see how to do that here) or on our Stores website.
Guides: For getting tips or finding a local playing partner, Calhoun said you should post on The Throw Shop's Facebook page, and one of its nearly 6,000 members will be happy to help you out. Barham suggested contacting people via the Club Kensington Disc Golf Facebook page .
Leagues and Weeklies: You can find UDisc Leagues in the Ann Arbor area on Ann Arbor's UDisc Places page.
Chow Down and Drink Up: Both Barham and Calhoun said that spending time exploring downtown Ann Arbor was a worthwhile endeavor, but we do have a few specific food and drink tips. If you're looking for both food and a massive choice of craft beer (100 on tap), Barham recommended HopCat as a top-notch destination. To sate a sweet tooth, try the often natural and locally-sourced flavors of Blank Slate Creamery (note: it closes during some winter months). Just want to try the local breweries? This list from The Full Pint will get you started. It's on the list, but in case you miss it, any lover of sour beers and creative versions of pub food has to try out the Jolly Pumpkin.
1. Also around 35 minutes from Ann Arbor is Milford, MI, where Paul McBeth's historic 18-under par round took place.
2. You may also have a chance to play the BRATS Red, White, and Blue—three nine-hole courses—on Terry Calhoun's private property. Find more information about accessing these courses here on the UDisc Courses website.
What city is #3? Find out.
Looking for great destinations outside the USA? Find the Top 5 Disc Golf Cities — International here.