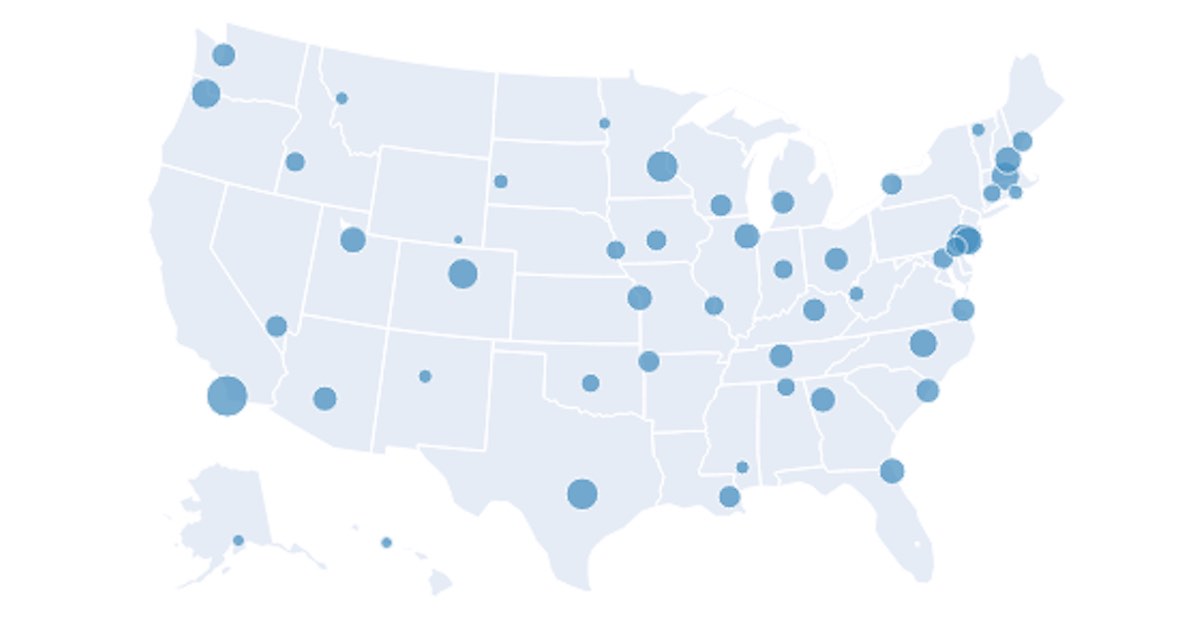 2021 recently came to a close, and it's high time for our annual rundown of the most popular disc golf courses in every state of the country with more disc golfers and disc golf courses than any place in the world: the United States. If you caught our recent post "The 5 Most Popular Disc Golf Courses In Every Country: 2021," you'll already know two states' most popular courses. But here's your chance to learn the other 48.
In years previous, we've only revealed which courses were the most popular, but there's a lot more this time around, including play counts, year-to-year growth percentage (2020 to 2021), and "popularity grades."
You'll find all that information in a table at the end of this post. But before you get there, there's info to help you better understand and interpret the stats as well as a few notes on highlight takeaways.
Why "Most Popular" Isn't "Best"
While something being "popular" doesn't exclude it from being the "best," the two words are often used to mean very different things. For example, McDonald's is the world's most popular restaurant, but we doubt it's where many people have had the best meal of their lives.
Here, "most popular" means "most played."
In the case of disc golf courses, a certain amount of quality is associated with popularity as Josh Woods of the blog Parked discussed in a guest post for us back in 2019 called "Are 'Popular' Courses 'Good' Courses?". Still, location, length, and difficulty also affect how many people play a course regularly. Often, the courses that fit into the most populated areas tend to be shorter and aimed at recreational and intermediate players (who make up the majority of disc golfers), and while those sorts of courses don't often reach the upper echelons in overall ratings, they get played a lot.

For those who want to know what the best disc golf courses in their state are, check out "The 5 Best Disc Golf Courses In Each U.S. State: 2021."
Proof of Disc Golf's Continued Huge Growth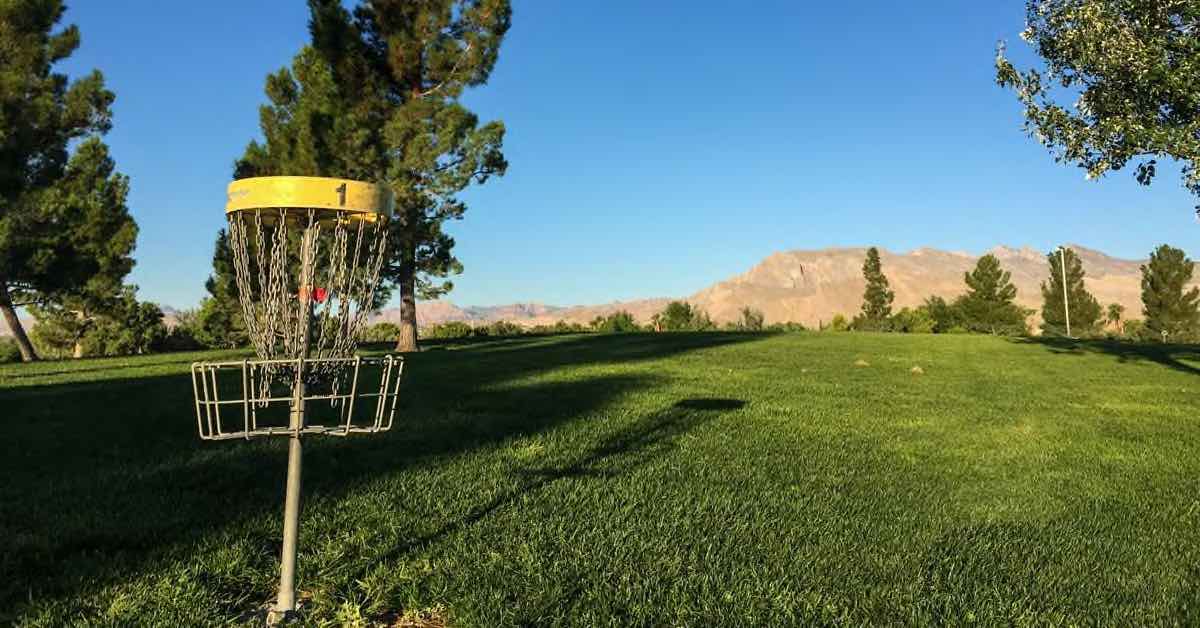 When we looked at the differences between total plays at each state's most popular course in 2020 and 2021, the trend was extremely clear. Average growth was a 33.5% increase in plays from year to year.

The largest increases happened in Nevada (92%), Oregon (85.5%), and South Dakota (81.8%) while just two states' most popular courses had fewer plays in 2021 than 2020 – Connecticut (-16%) and Vermont (-7.6%).
Of course, these numbers only reflect changes at very popular courses, so we can't use them to say exactly how much disc golf grew across the U.S. generally in 2021. However, the stats do indicate that disc golf participation in national hot spots for the sport tended to increase dramatically last year.
Other Interesting Takeaways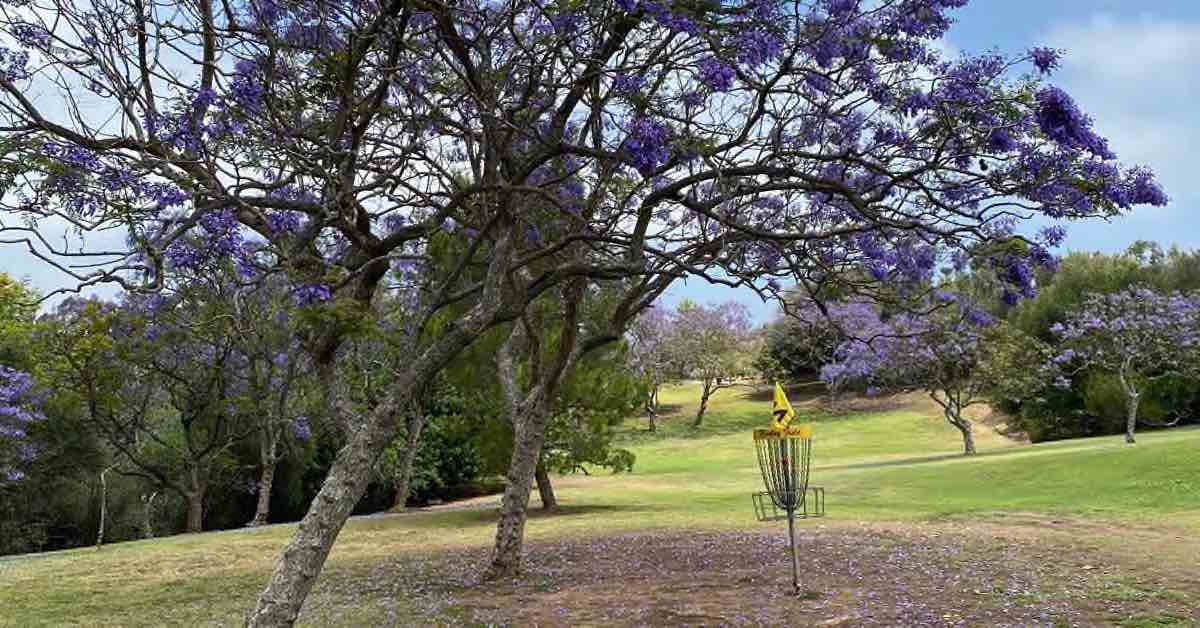 More repeat champs than ever
We've released each state's most popular course annually since 2018. In 2019 and 2020, precisely 20 states had a different most popular course than the year before. In 2021, that number dropped to just 13 states. We'll need quite a few more years of stats to know what "normal" looks like in regards to how many states' top-played courses change from year to year, but it's interesting to note the fairly significant drop.

The fall of Texas
We always organize the list of each state's most popular course by highest to lowest number of plays recorded. In 2018, 2019, and 2020, California's most popular course came first followed by Texas'. That trend ended this time around, with Minnesota's top course (which had never been higher than fifth before) narrowly edging it's way into the number two spot and pushing Texas's to number three.
Pay-to-play near top and almost nowhere else
There are only six courses among the 50 (one "most popular" per state) that require players to pay a fee to play them. But of those six, four are in the top 10 for plays among the state's most popular courses (including the courses listed first, second, and third). We imagine this has to do with how demand is high enough in these places for pay-to-play courses to thrive. It'll be interesting to see if the growth of the sport generates other highly successful pay-to-play venues that make this list in years to come or if the draw of "free" will continue to dominate.
What to Know Before Reading the Stats
Here are important things to know before you dive into the table.
On Where the Stats Came From and Their Meanings
$: This symbol next to a course's name means the course requires a fee of some type.
Plays: The number of rounds recorded in 2021 on a course with the UDisc app, the #1 app for disc golfers. Not every round of disc golf is recorded in UDisc, but research conducted in 2020 suggested that roughly one out of every five rounds is.
Change in Plays: 2020 to 2021: Compares the total plays of each state's most popular course in 2020 to 2021's total.
New Champ: A "Yes" in this column means a state had a different most popular course in 2020.
+/-: How many spots the 2021 top course in a state rose or fell in relation to where the state's top course was on the 2020 list. For example, Minnesota's top course was #5 in total plays in relation to other states' top courses in 2020; this year it was #2 and has a ▲3 in this category.
World Pop. Grade: The "Pop." stands for "popularity. This is a quick and interesting way to compare every course's play total with 2021's most popular disc golf course in the world (a course in Norway). If you've ever had a test graded on a curve, it's pretty much the same thing. The course with the most plays in the world set the bar and got a 100. The other courses' "grades" are based on what percentage their play counts are of the highest plays total. For example, if a course has a World Pop. Grade of 20, it means it had 20% of the plays that the world's most popular course did in 2021.
On Organization and Tips for Correct Interpretation
The table is organized from the most played to the least played course, but...
... don't forget that the stats include only the top course from each state. Because some states have multiple courses with more plays than the top course in other states, no course's position in the table – other than #1 – reflects its overall popularity as compared to all courses in the United States.
The Most Popular Disc Golf Course in Every U.S. State: 2021
On mobile or tablet, swipe left/right on the table to see all columns.
 
State
Course
City
Plays
Change in Plays: 2020 to 2021

New Champ?

+/-
World
Pop.
Grade
1
California
Morley Field $
San Diego
39,894
▲53.9%
91
2
Minnesota
Kaposia Park $
South Saint Paul
24,535
▲49.7%
Yes
▲3
56
3
Texas
Zilker Park $
Austin
24,098
▲17.0%
Yes

▼1

55
4
Colorado
Johnny Roberts DGC
Arvada
22,393
▲20.7%

▼1

51
5
Pennsylvania
Sedgley Woods
Philadelphia
22,285
▲35.0%
▲1
51
6
Oregon
Pier Park
Portland
21,272
▲85.5%
▲12
49
7
North Carolina
Kentwood
Raleigh
19,675
▲42.5%
▲3
45
8
New Jersey
Stafford Woods
Voorhees Township
19,321
▲49.8%
▲5
44
9
Massachusetts
Maple Hill $
Leicester
19,080
▲38.1%

▼1

44
10
New Hampshire
The Hollows North
Manchester
17,341
▲5.8%

▼6

40
11
Utah
Creekside Park
Millcreek
16,900
▲12.7%

▼4

39
12
Illinois
The Canyons at Dellwood Park
Lockport
16,542
▲12.7%

▼3

38
13
Florida
Ed Austin Park [Fore Palms]
Jacksonville
16,241
▲70.0%
▲17
37
14
Kansas
Rosedale Park (Up Top)
Kansas City
16,042
▲28.7%

▼2

37
15
Georgia
Oregon Park
Marietta
15,720
▲15.0%

▼4

36
16
Arizona
Vista Del Camino Park
Scottsdale
14,776
▲23.8%
▲1
34
17
Tennessee
Seven Oaks
Nashville
14,756
▲45.8%
▲7
34
18
Ohio
Brent Hambrick Memorial DGC
Westerville
14,209
▲34.7%
Yes
▲1
32
19
South Carolina
Splinter City DGC
Myrtle Beach
14,188
▲77.5%
Yes
▲13
32
20
Washington
Lakewood King County Park
Seattle
14,110
▲33.7%
▲1
32
21
Virginia
Bayville Park
Virginia Beach
13,703
▲16.9%

▼6

31
22
Kentucky
Shillito Park
Lexington
13,651
▲56.5%
▲6
31
23
Michigan
Garfield Park
Grand Rapids
13,362
▲21.4%
Yes

▼9

30
24
Wisconsin
Elver Park $
Madison
12,655
▲41.7%
Yes
▲1
29
25
Nevada
Mountain Crest
Las Vegas
12,365
▲92%
▲14
28
26
Louisiana
City Park DGC
New Orleans
12,332
▲4.4%

▼10

28
27
Arkansas
J.Beast
Springdale
12,093
▲36.3%
▲6
28
28
New York
Ellicott Creek Park
Tonawanda
11,746
▲39.1%
Yes

▼2

27
29
Iowa
Grandview Park
Des Moines
11,202
▲18.9%

▼7

26
30
Maryland
Druid Hill - Legacy
Baltimore
11,111
▲43.6%
Yes
▲5
25
31
Maine
Pleasant Hill $
Scarborough
10,938
▲16.7%

▼8

25
32
Idaho
Ann Morrison Park
Boise
10,389
▲20.0%

▼1

24
33
Delaware
White Clay Creek State Park
Newark
10,277
▲11.9%

▼4

23
34
Missouri
Willmore Park
St. Louis
10,171
▲13.3%
Yes

▼7

23
35
Indiana
Hazel Landing
Indianapolis
10,076
▲39.8%
▲3
23
36
Nebraska
Seymour Smith Park
La Vista
9,598
▲34.0%
▲1
22
37
Alabama
Brahan Springs Park
Huntsville
9,056
▲17.5%

▼3

21
38
Oklahoma
Griffin Park
Norman
8,921
▲22.2%

▼2

20
39
Connecticut
Page Park
Bristol
8,455

▼-16%

▼19

19
40
West Virginia
Valley Park
Hurricane
6,310
▲17.5%
▲1
14
41
South Dakota
Jackson Park
Rapid City
6,181
▲81.8%
Yes
▲3
14
42
Rhode Island
Curtis Corner Athletic Field
South Kingstown
5,727
▲13.3%
13
43
New Mexico
Roosevelt Park
Albuquerque
5,158
▲66.3%
▲5
12
44
Vermont
Brewster Ridge Disc Golf Course $
Cambridge
5,041

▼-7.6%

Yes

▼4

11
45
Mississippi
Tatum Park
Hattiesburg
4,914
▲23.2%
▲1
11
46
Montana
Blue Mountain
Missoula
4,655
▲39.0%
Yes

▼1

11
47
North Dakota
Oak Grove Park
Fargo
4,057
▲41.9%
9
48
Alaska
Kincaid Park
Anchorage
3,865
▲8.8%

▼5

9
49
Hawaii
Kupuohi
Waipahu
3,479
▲62.9%
8
50
Wyoming
Spring Creek DGC
Laramie
2,555
▲43.9%
Yes
6